Turkish Architect Sunay Erdem Proposes a Green Public Space for Notre-Dame Cathedral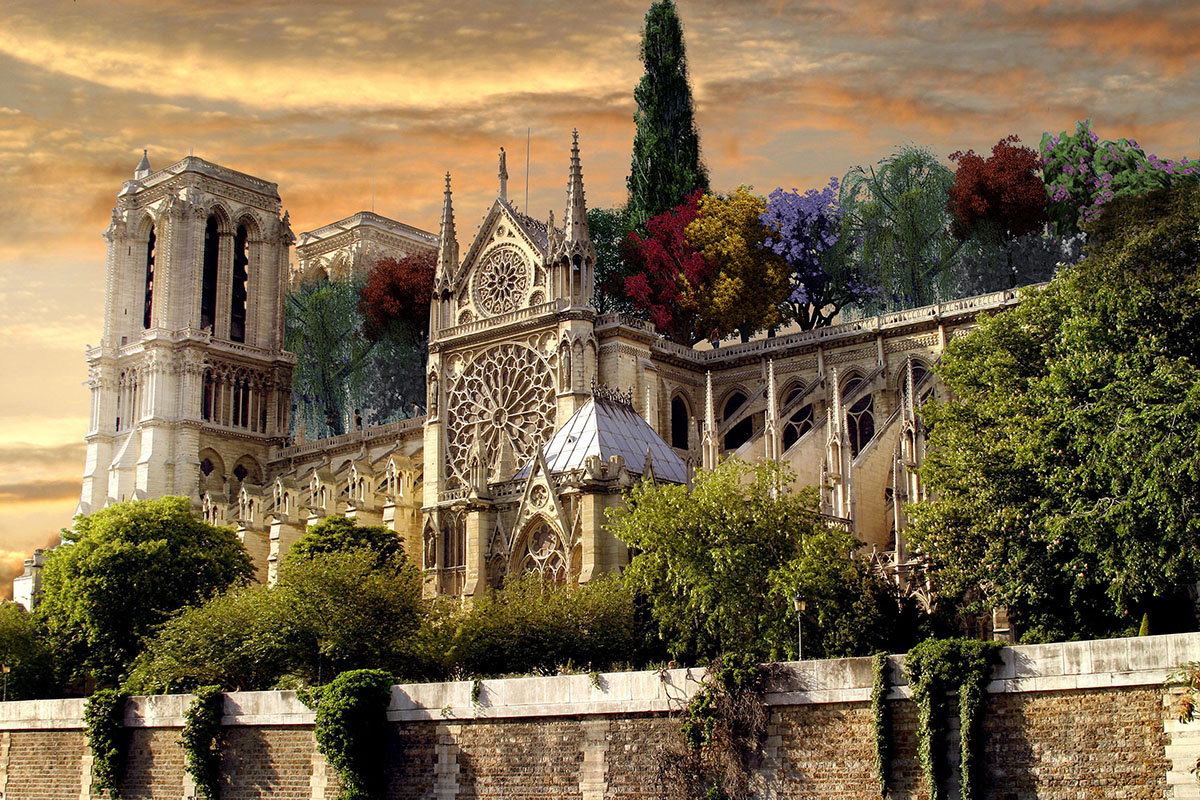 World-renowned architect and landscape designer Sunay Erdem has filled the roof of the Notre-Dame with fully green public space. Sunay Erdem, who is landscape architect and co-founder of Erdem Architects, created a full of vegetation with plants and trees to propose a usable public space for people, taking previous project proposals into another dimension.
The roof of Notre-Dame cathedral was completely destroyed by a major fire in Paris' history last April. The French and international public opinion sought solutions to overcome this tragedy.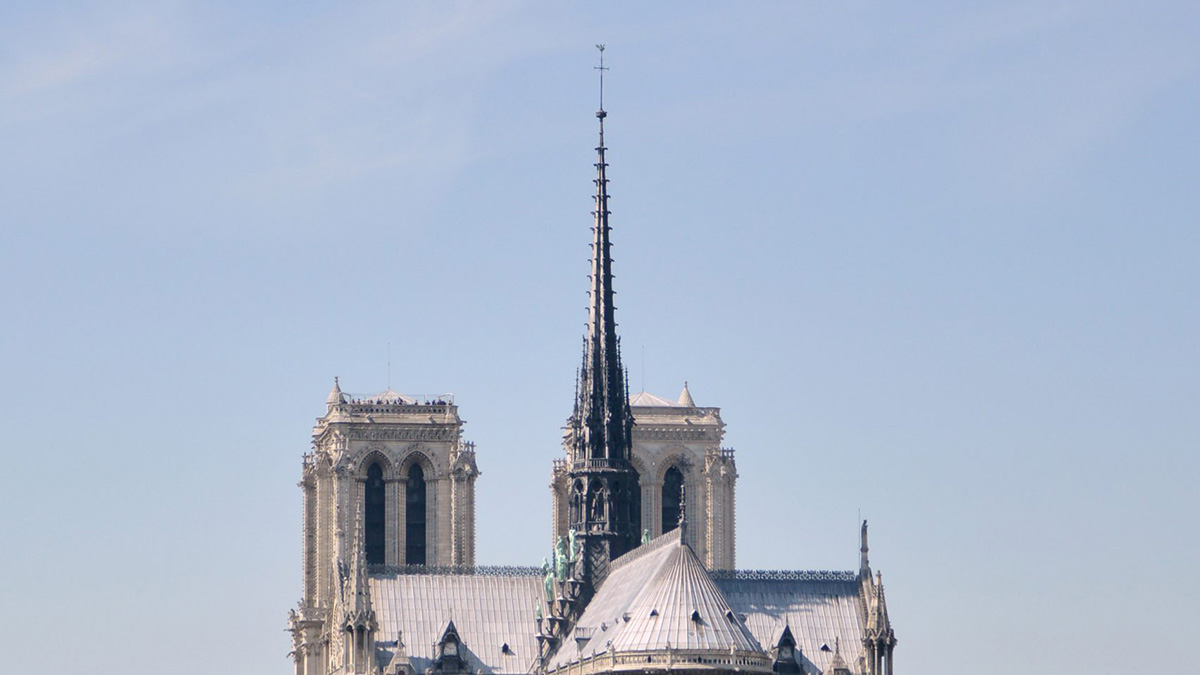 Top image: Clem/Wikimedia Commons
During the fire, the roof of the cathedral was severely damaged and the spire collapsed in front of the crowd. Following this heart-wrenching fire, the French government announced that they would launch an international competition soon to design a new spire that "is adapted to the techniques and the challenges of our era".
Although the international competition has not officially been announced, many famous architects around the world proposed different projects for the roof and spire of the cathedral. Landscape Architect Sunay Erdem also developed a very striking idea for the roof of the cathedral that converts the roof entirely to greenery public space.
"Notre Dame Cathedral started in 1163 and completed in 1345, but this fire actually completed the date of the update," said Sunay Erdem describing the project.
"Therefore, this roof does not cover the wound as it used to be, just masks, but we can carry this wound to another dimension, we can turn the roof into a public space, a new point of view, meeting point of Paris."
"Just as this fire left in the 21st century, so it should not be erased. Maybe it should only be greened innocently and left to people as a new public space," he added.
Sunay Erdem has developed projects in more than 50 countries and received more than 60 awards. His recent projects include the USA-Mexican Wall and Central Park.
All images © Sunay Erdem, unless otherwise stated.
> via Erdem Architects