China opened World's highest Beipanjiang Bridge to traffic in the Guizhou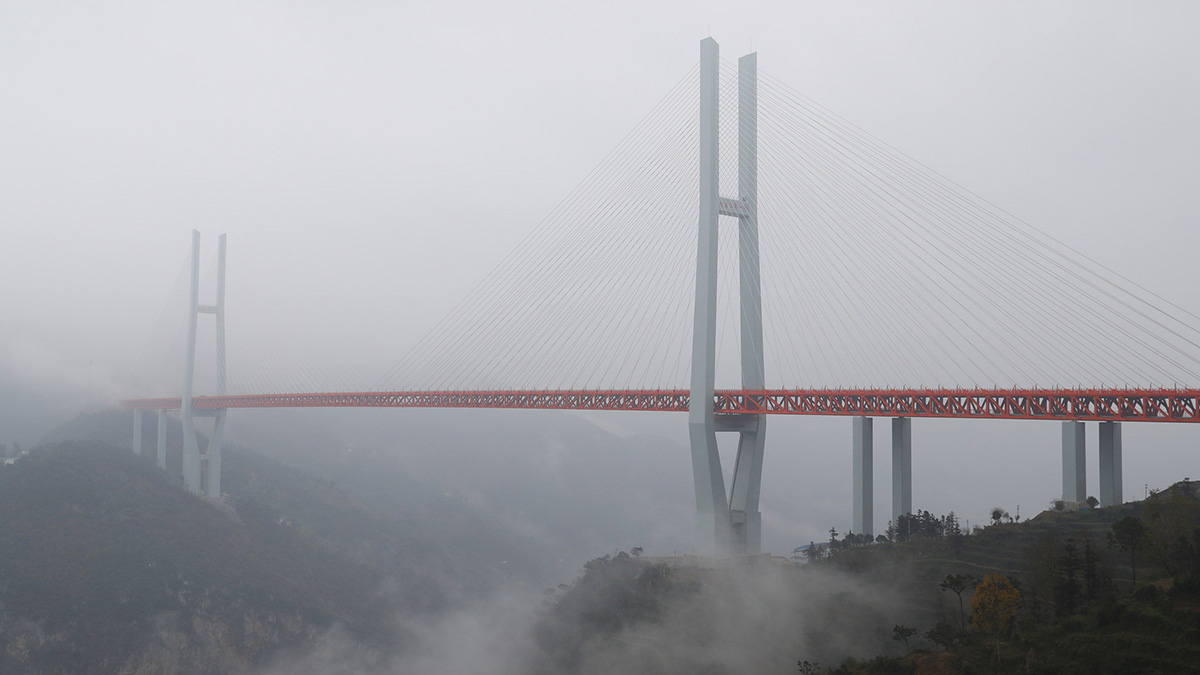 The world's tallest bridge opened to traffic on Thursday in the Guizhou province of China. After a three-year construction, the Beipanjiang Bridge is located in the southern province of Guizhou, officially open for business, the China Central News (CCTV) reported Thursday.
Shortly after the bridge's opening, traffic engulfed the large bridge as commuters and sightseers alike sought to cross the world's highest bridge. The massive structure stands at an impressive 565 meters (or 1,854 feet) above a valley gorge, with a 1,341-meter span (around 4,400 feet) and runs with four lanes.
Image courtesy of ImagineChina
The bridge crosses directly above the Beipanjiang valley, BBC News reported. The bridge is now the tallest bridge erected since the Sidu River Bridge, located in the Hubei province of China, which stood at 1,500 feet.
The cost of constructing such a marvel was not cheap, however. The bridge cost 1.023 billion (or around $140 million) to construct, according to the Chinese news outlet.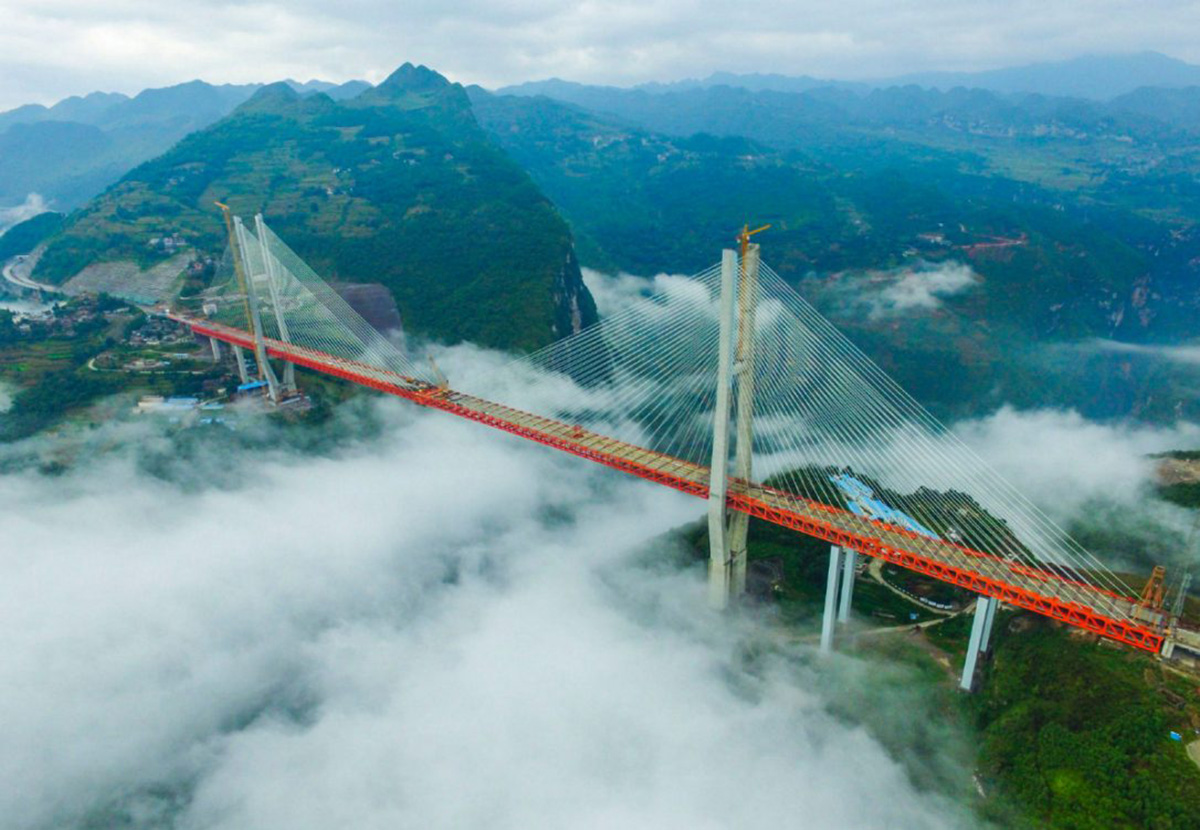 Image © Getty Images
Designed by Chinese Engineers, the Beipanjiang bridge connects Guizhou's great East-West routes to Yunnan Province across terrain that was previously inaccessible to normal cars and trucks. The entire 4-lane divided highway stretches an incredible 2,935 kilometers from the city of Hanghzou near Shanghai to the border of Burma near Tibet.
The extreme geography along the G56 has produced not only the world's highest bridge over the Beipanjiang River near Duge, Guizhou but also the World's Highest Suspension Bridge several kilometers further west near Puli, Yunnan.
Image © Getty Images
Today the Province of Guizhou is home to more high bridges then every other country on earth combined. By 2020 Guizhou will have more then 250 bridges over 100 meters high as measured from the road or rail deck to the water. Compare that with Italy which has the world's second greatest number of high bridges with only 40 spans exceeding 100 meters in height. Of the world's 20 super-high spans that exceed 300 meters from deck to water, all are in China except for 3.
China recently completed The Zhangjiajie Grand Canyon's glass-bottom bridge in August, which is the highest and longest bridge designed by Israeli architect Haim Dotan. NEXT Architects completed a tortuous mega bridge for pedestrians in the Hunan Province of China in October.
Top image courtesy of ImagineChina
> via Imagine China