Italo Rota and Carlo Ratti create "world's largest board game" with energy-harvesting tiles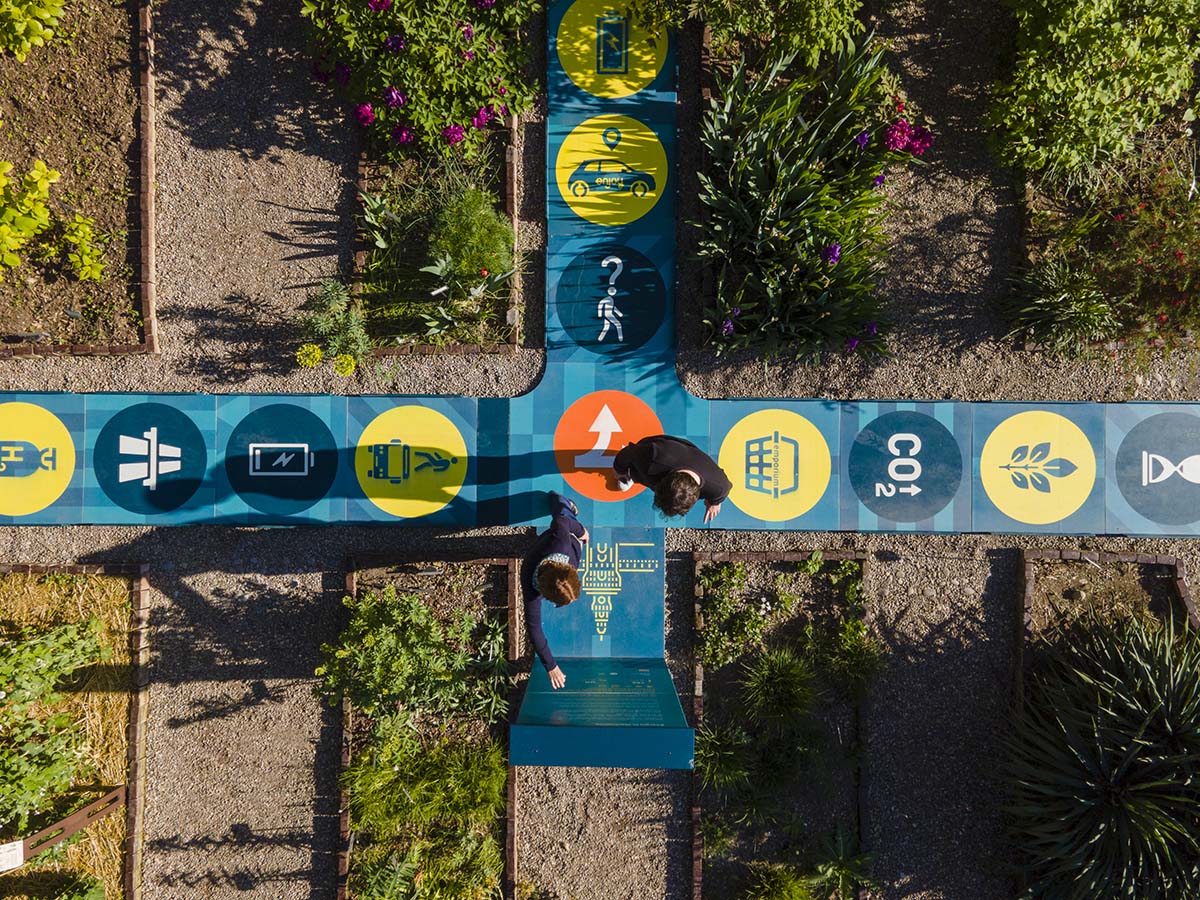 Architect Italo Rota and Carlo Ratti Associati have created an installation by using over 400 energy-harvesting luminescent tiles at Milan's Botanical Garden during Milan Design Week, known as Salone del Mobile.
Called Walk the Talk, Rota and Ratti have transformed Milan's Botanical Garden into a 3,500-square-metre interactive game, making it "the world's largest board game".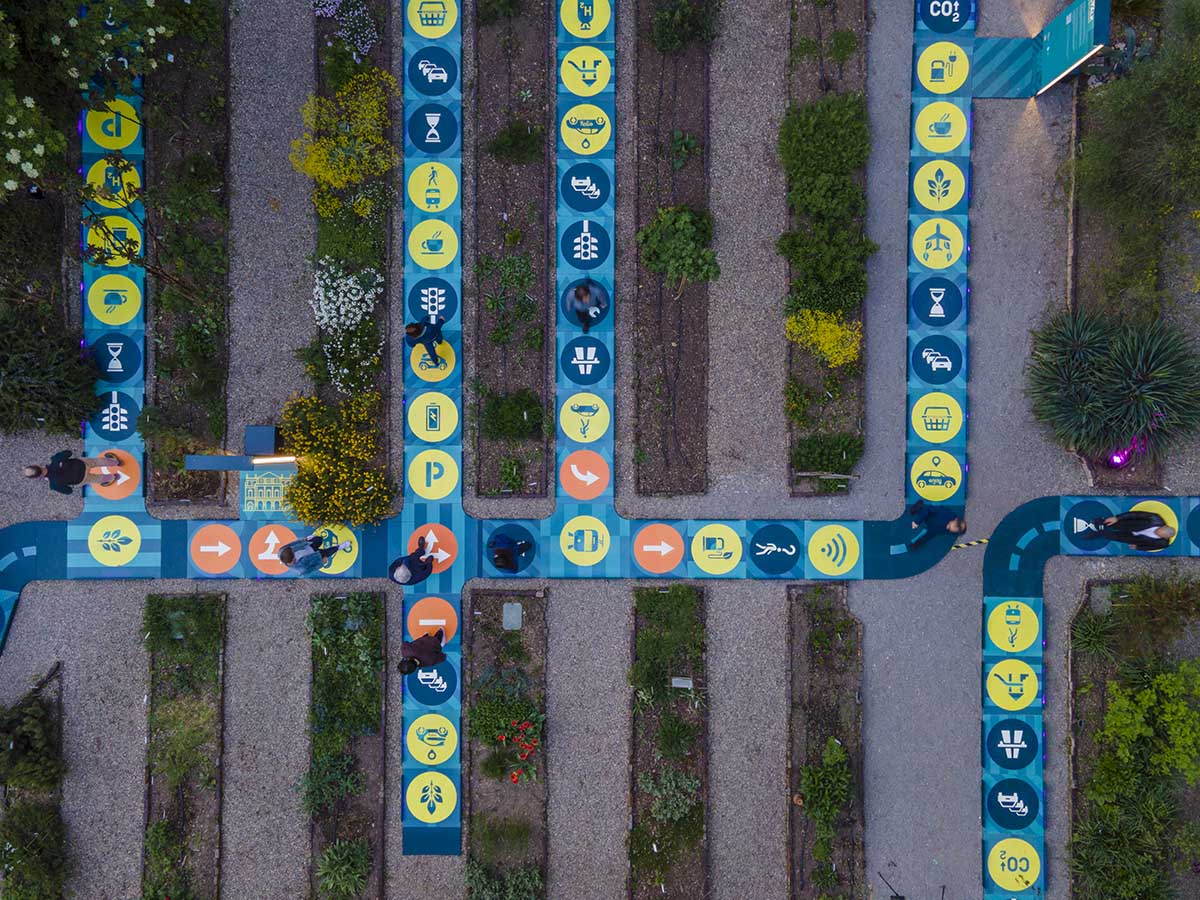 Salone del Mobile, the world's largest design and furniture fair, is taking place from April 18 to 23 at Fiera Milano exhibition centre in Milan, Italy.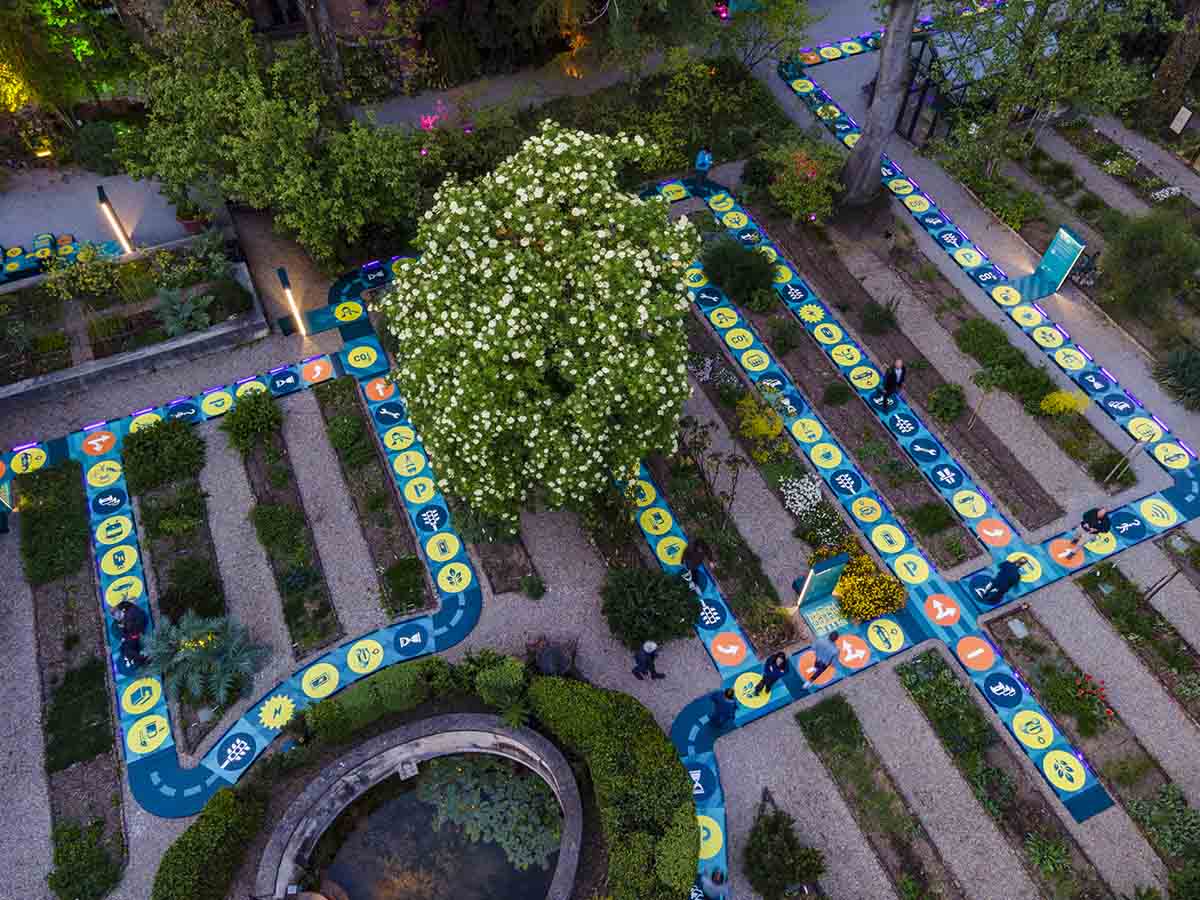 Developed for global energy company Eni as part of the Milan Design Week's INTERNI Re-evolution exhibition, visitors at the Botanical Garden encounter multiple pathways and crossroads, engaging players in the discourse underlying the future of urban mobility.
Aiming to reimagine e-mobility, the installation was designed as an accessible "choose your own path" adventure. The installation challenges players to discover and reflect on everyday choices for a sustainable mobility.
Entirely made of energy-harvesting tiles, the tiles also produce dynamic light and sound effects during day and night.
The installation is envisioned as a metaphorical stroll around Milan, featuring the city's major landmarks. The installation is made up of over 400 wooden tiles by using 32 different types of icons spread across 3,500 square meters.
Each one represents either an obstacle or a solution to the game's theme of urban mobility: from traffic to public transportation and electric car sharing.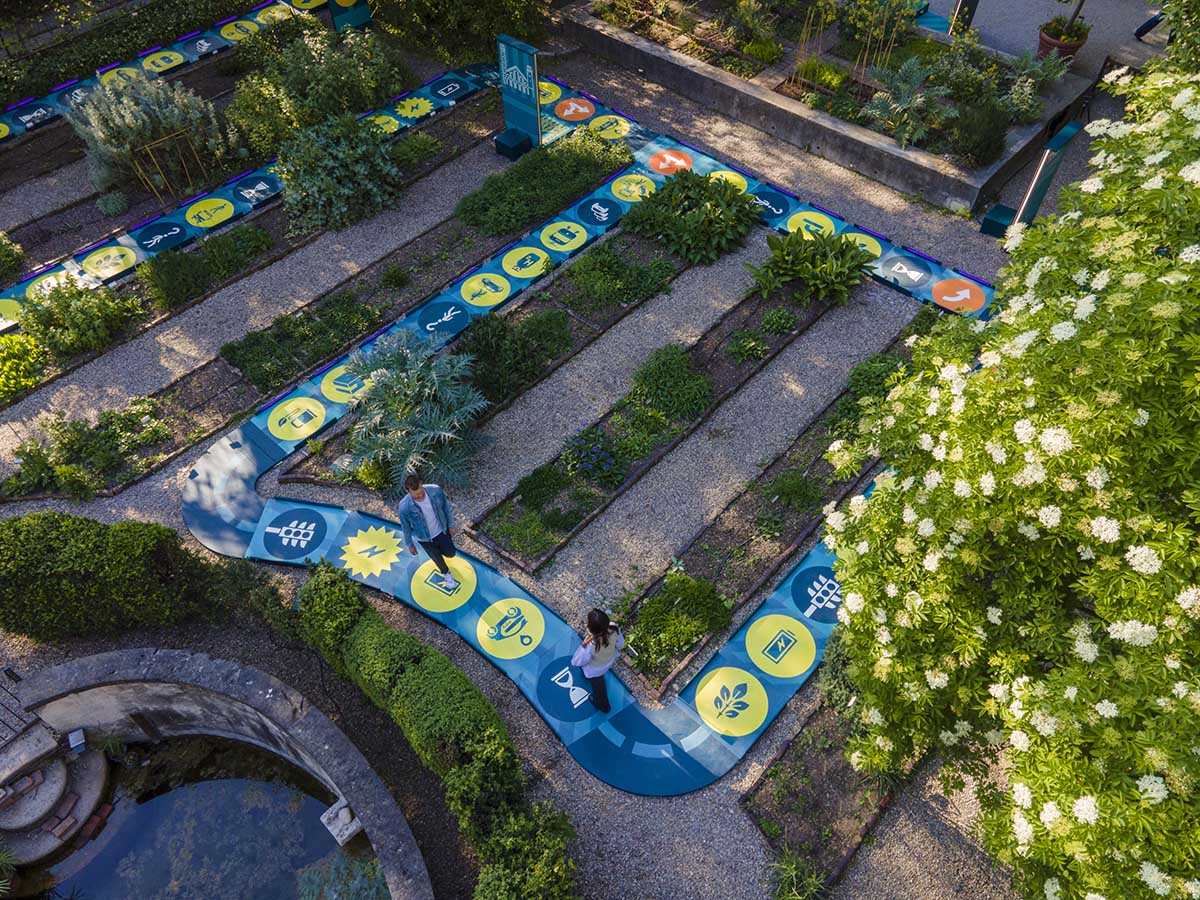 Players – either alone or in tandem with others – navigate their way through the city by finding sustainable solutions to challenges such as overcrowded neighborhoods or lack of pedestrian areas.
Their route depends on the choices they make, as they encounter various crossroads and intersections along the way.
The path is devised by colored tiles that are produced with a combination of special luminescent varnishes and films which harvest and store energy during the day and release a prolonged glow after dusk.
Creating a glowing effect, this effect is enhanced by a low-intensity lighting system throughout the garden, according to the Carlo Ratti Associati. It also adds an atmospheric quality to the space and allowing visitors to play the game after dark.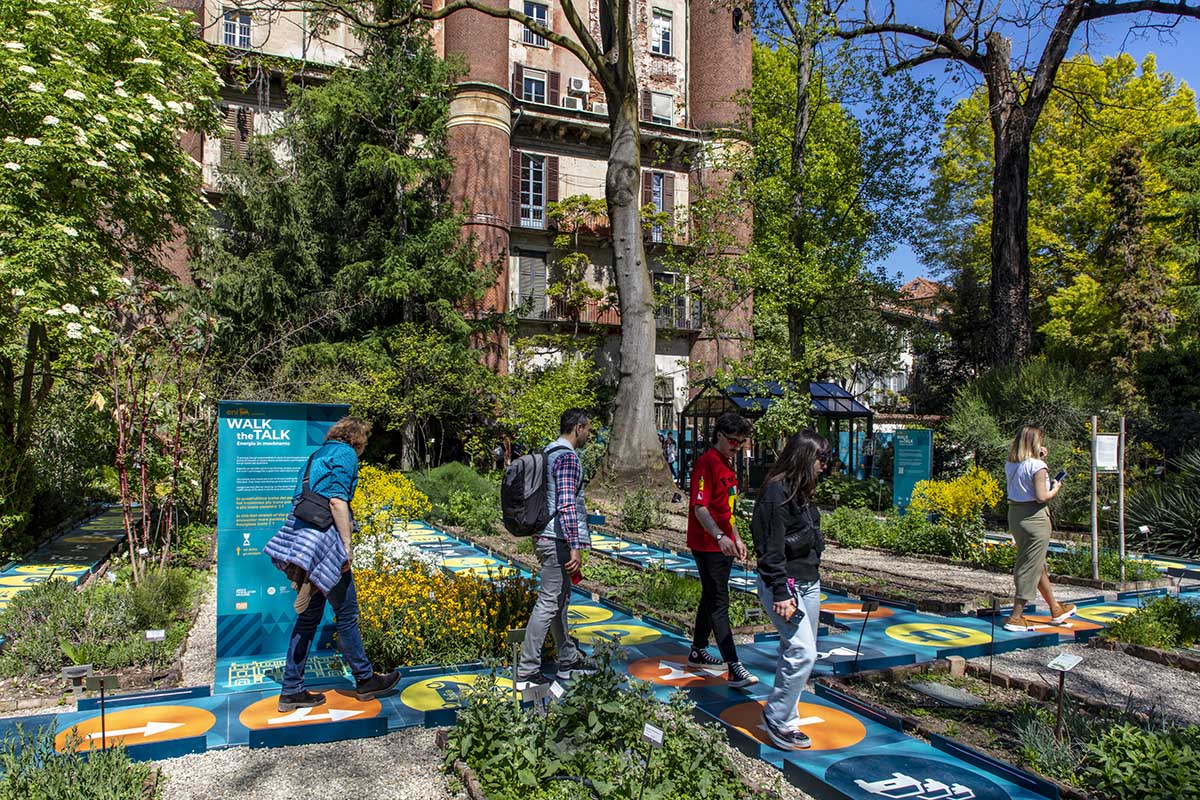 The game of the installation was designed by game designer collective Blob Factory Gaming Studio, and with graphic design concept by studio FM milano.
"The future of mobility presents substantial challenges which require collective understanding and participation," said Carlo Ratti, founding partner at CRAand director of the MIT Senseable City Lab.
"At a time when digital gamification is everywhere, we wanted to experiment with a physical game board - one of the largest ever made. Walk the Talk is an accessible experience to help jumpstart an important conversation about the future of mobility," Ratti added.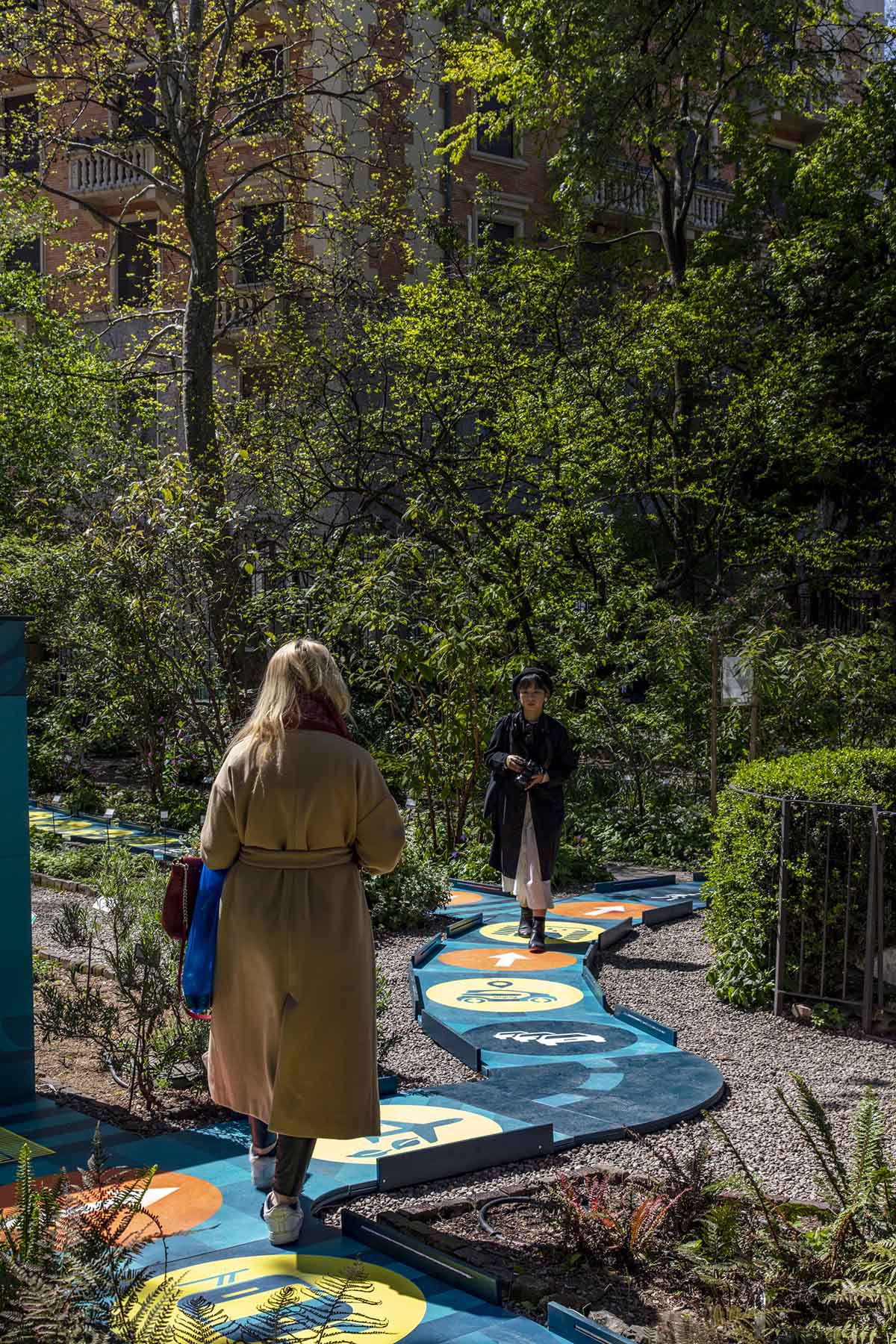 "Walk the Talk uses the gaming framework to form a dialogue between the visitor and Milan's much-loved Botanical Garden," said Italo Rota, founder of Italo Rota Building Office.
"It provides a participatory way to engage with this historical location and with the city, as well as an experience that people can share," Rota added.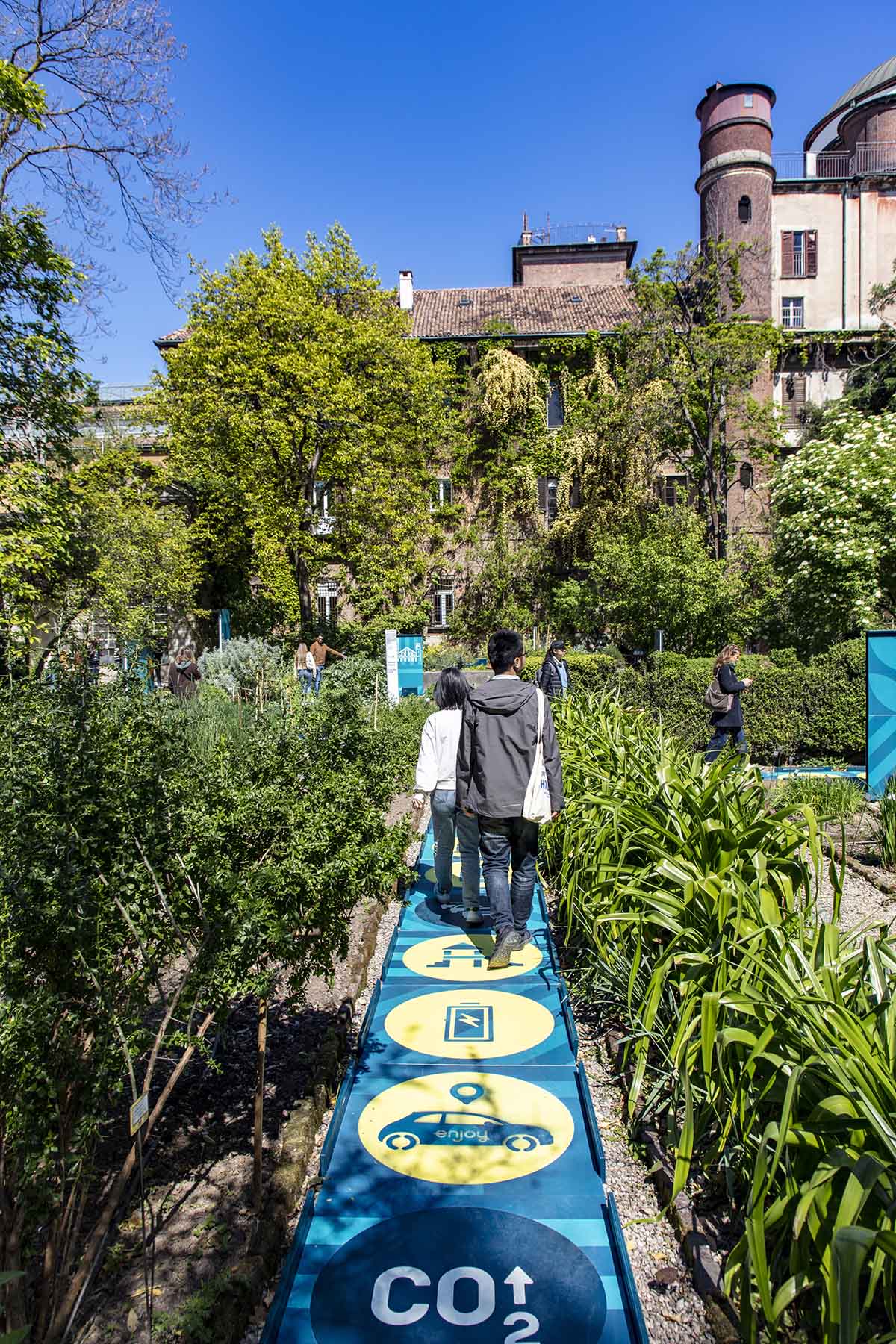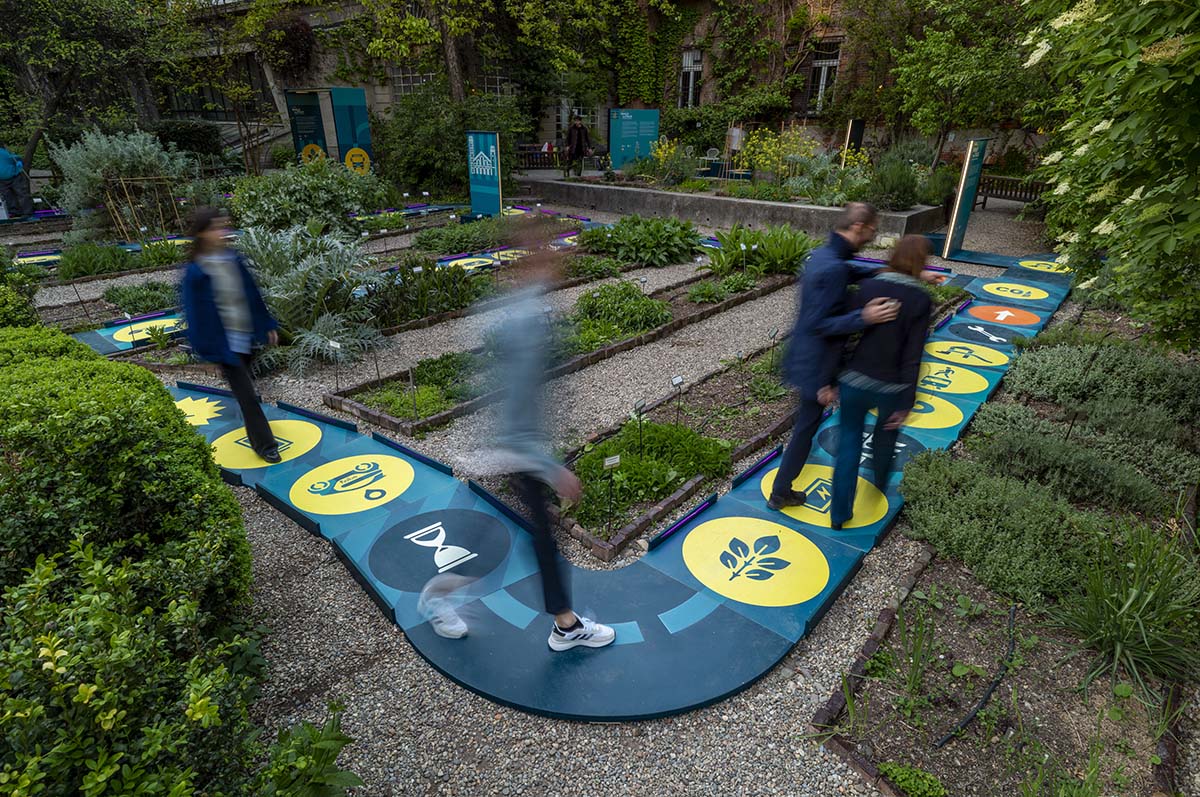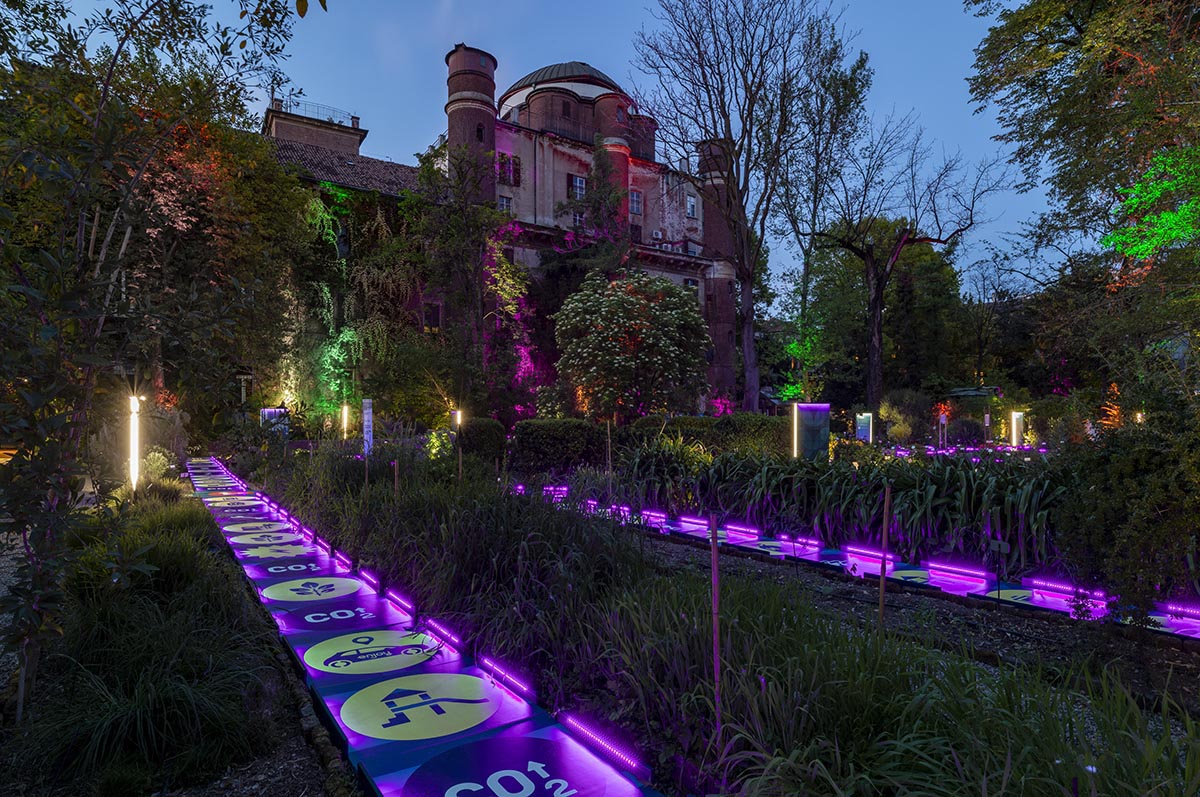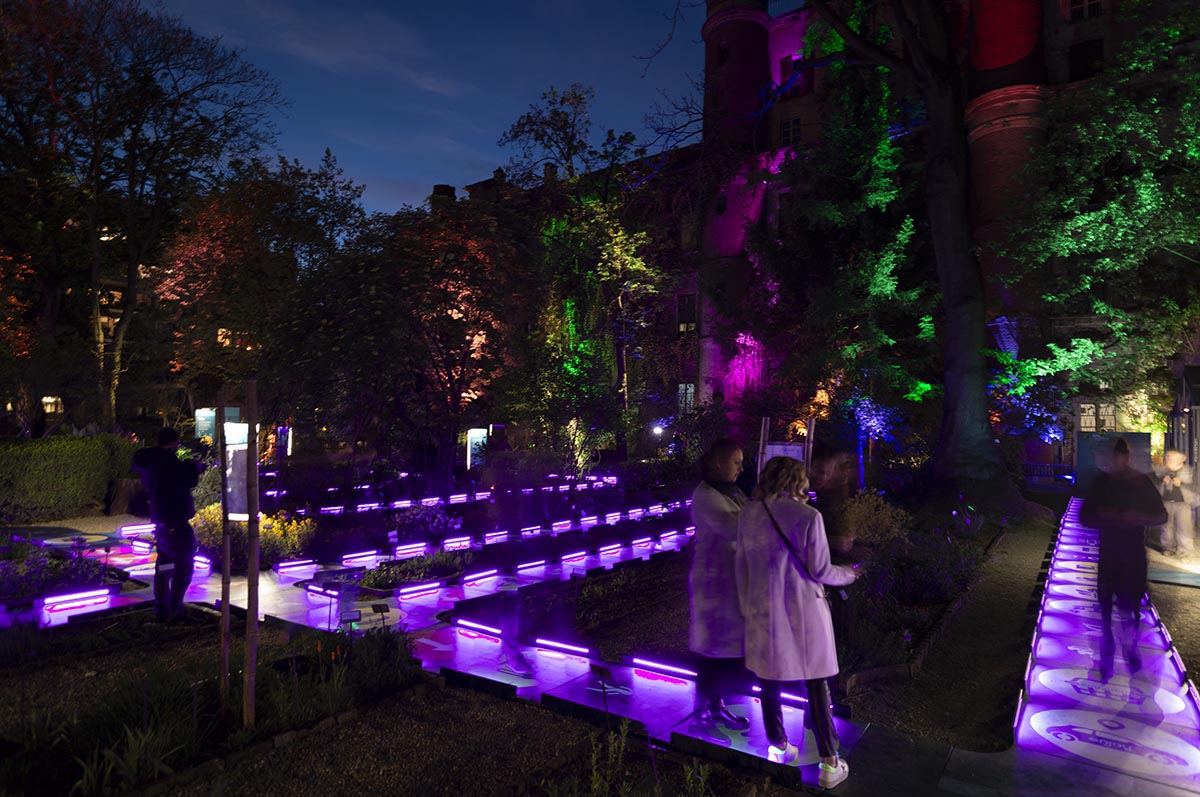 This is not the first project Carlo Ratti Associati has designed for Eni. The firm designed an architectural installation, named The Circular Garden, made of mushrooms at Milan Design Week 2019.
Focusing on theme of sustainable urban mobility, CRA's projects include the New Deal Paris, an exhibition project envisioning how Paris' highway might look like in 2050 with the widespread adoption of autonomous mobility.
The firm is working on a floating garden that brings an alternate mobility system to the waterfront of Lugano in Switzerland.
Project facts
Project name: Walk the Talk
Project: Italo Rota and CRA-Carlo Ratti Associati
Client: ENI
Location: Orto Botanico, Brera, Milan, Italy
CRA Team: Carlo Ratti (founder), Andrea Cassi (Partner in Charge), Chiara Morandini (Project Manager), Gabriele Sacchi, Gary di Silvio, Gianluca Zimbardi
Italo Rota Team: Italo Rota, Francesca Grassi
Game design: Blob Factory Gaming Studio
Graphic concept: studio FM milano
All images © Marco Beck Peccoz.
> via Carlo Ratti Associati