Ignacio de la Vega and Pilar Cano-Lasso create T-shaped cabin framing views from the Mediterranean
Ignacio de la Vega and Pilar Cano-Lasso have created a T-shaped cabin framing the privileged views from the Mediterranean in Menorca, Spain.
Named Casa en Menorca, the 58,8-square-metre cabin is marked by a 29,4-square-metre pérgola in front of the house. A 100-square-metre spacious terrace complements the beauty of the house on a hillside, while expanding the views from its lush surrounding.
The house was developed as part of Tini Home series run by Tini brand developing tiny mobile homes.
The house features a large terrace, an interior space completely connected to the views. Located on top of a hillside, surrounded by pine trees and Menorcan ullastres, this house offers privileged views of the Mediterranean.
"The beauty of the place invited us to create an unusual configuration, with exterior connections and access walkways, which enhance the contact of the house with its surroundings," said Ignacio de la Vega and Pilar Cano-Lasso.
Wisley, the uses are separated according to their degree of privacy and taking advantage of the best orientations for each space.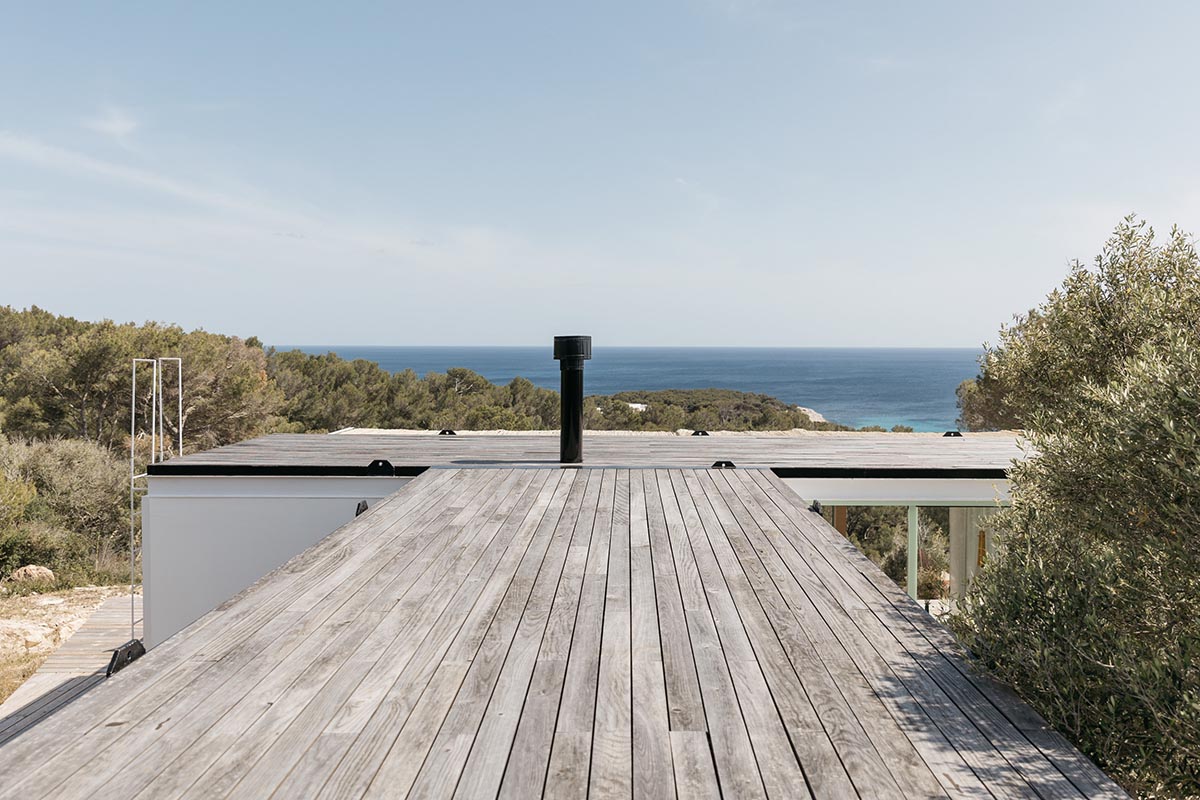 The 3x9.8-metre modules are arranged in a T shape so that the common areas, living-dining room-kitchen are open to the sea views and the south orientation, while the bedrooms face east, and enjoy the pleasant light of dawn.
In addition, this configuration respects all existing trees and incorporates them into the access routes.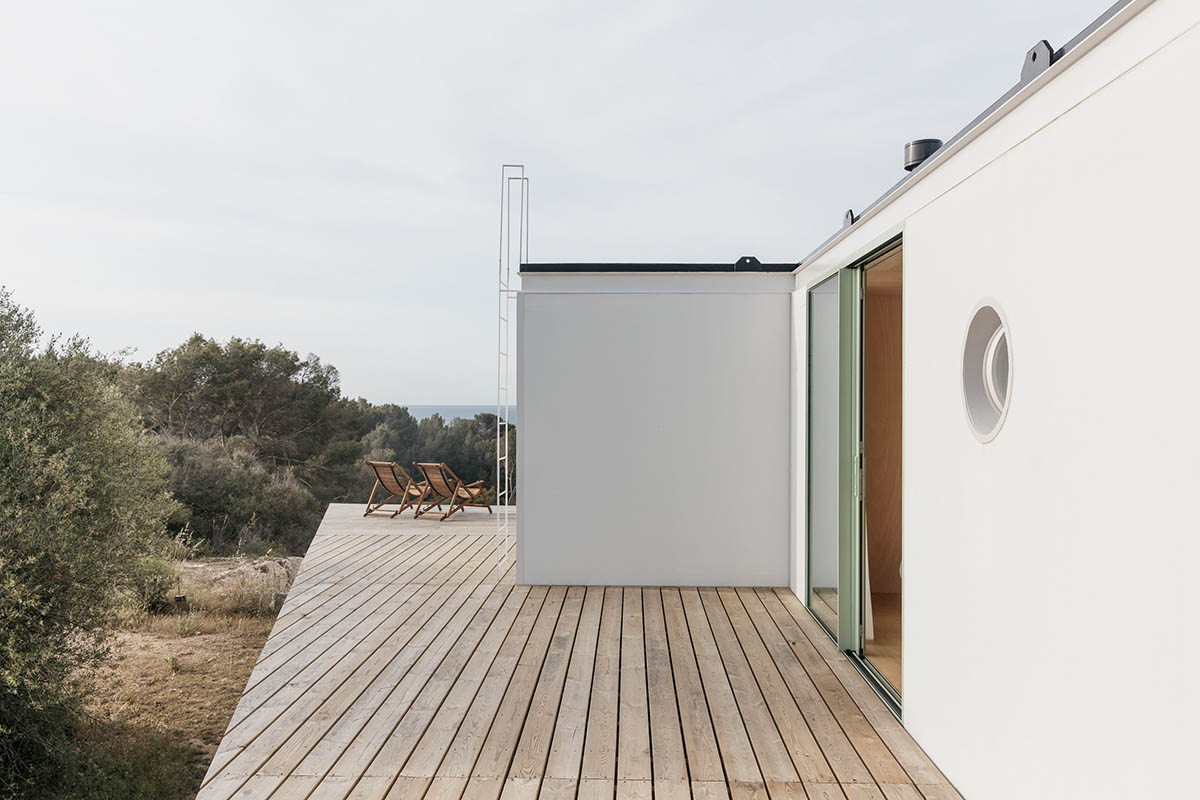 According to the architects, "in the Mediterranean climate it is important to create shadows where you can stay cool, and we have done so in this project, adding different filters such as the reed pergola or the string curtains that sway in the north wind."
The architects described the cabin as "a place to be cool and sheltered from the sun."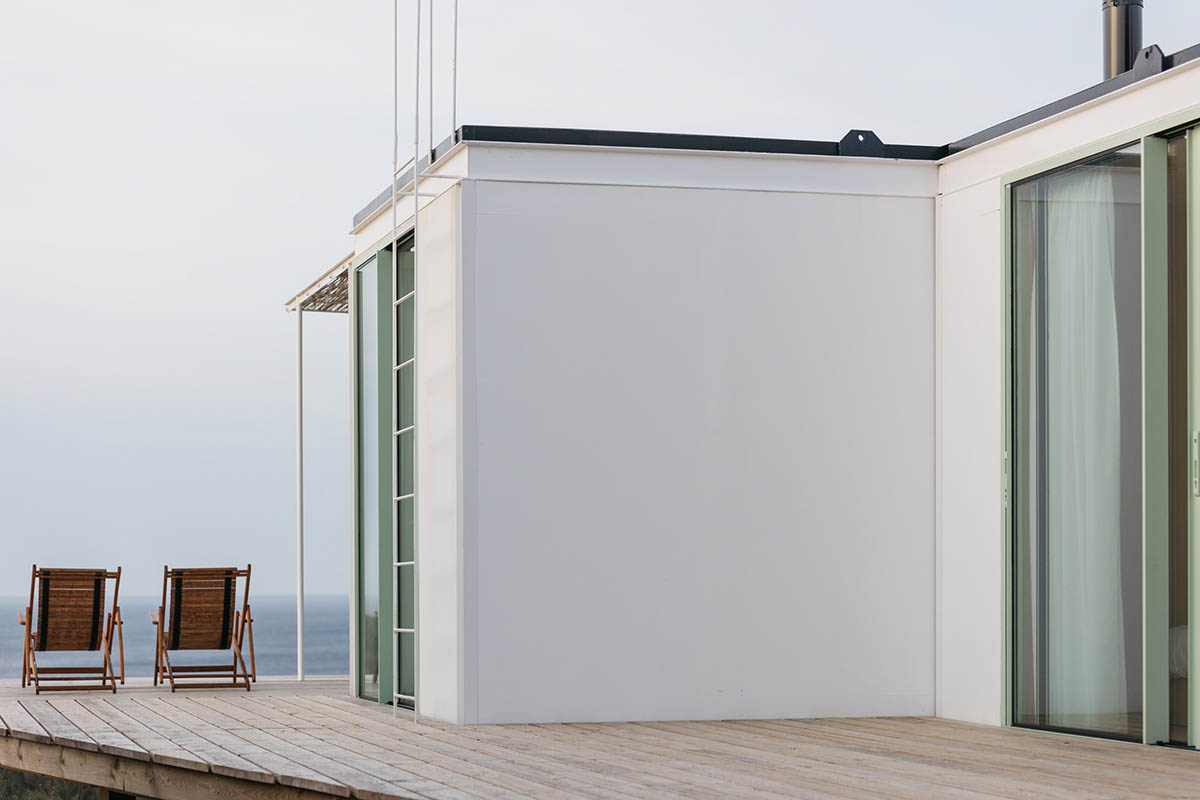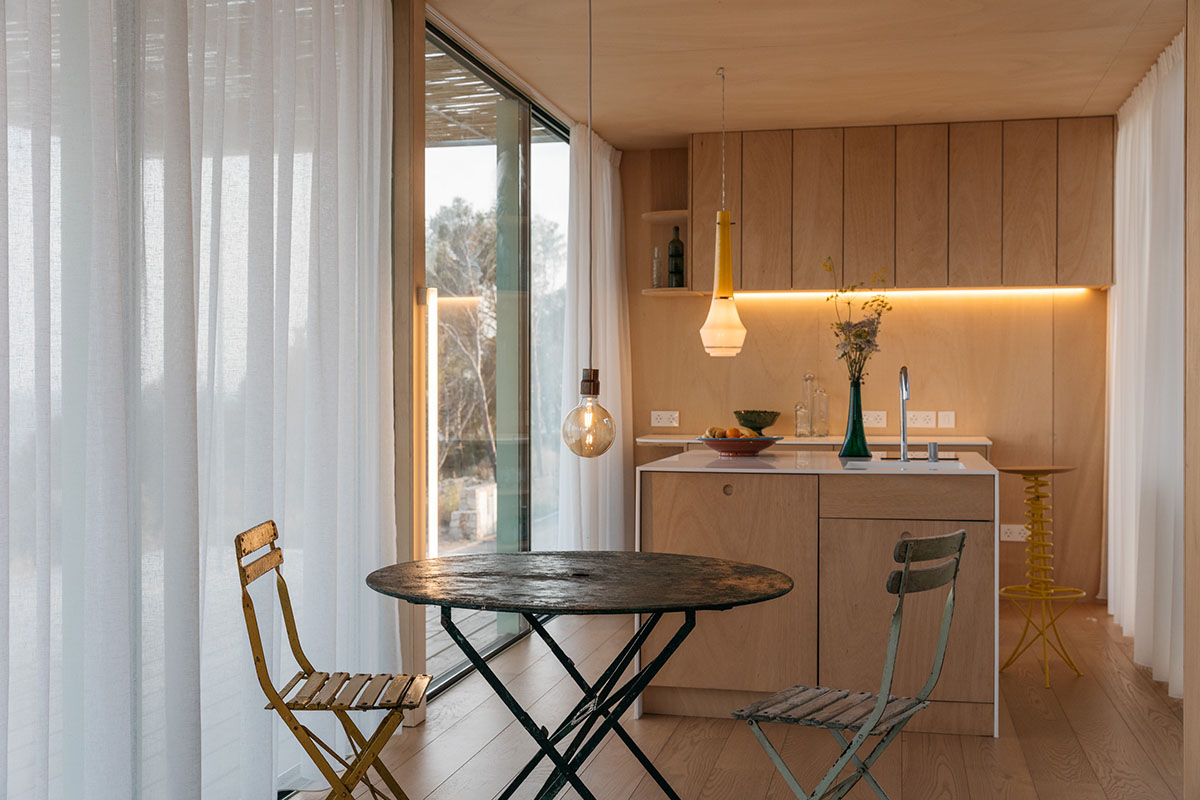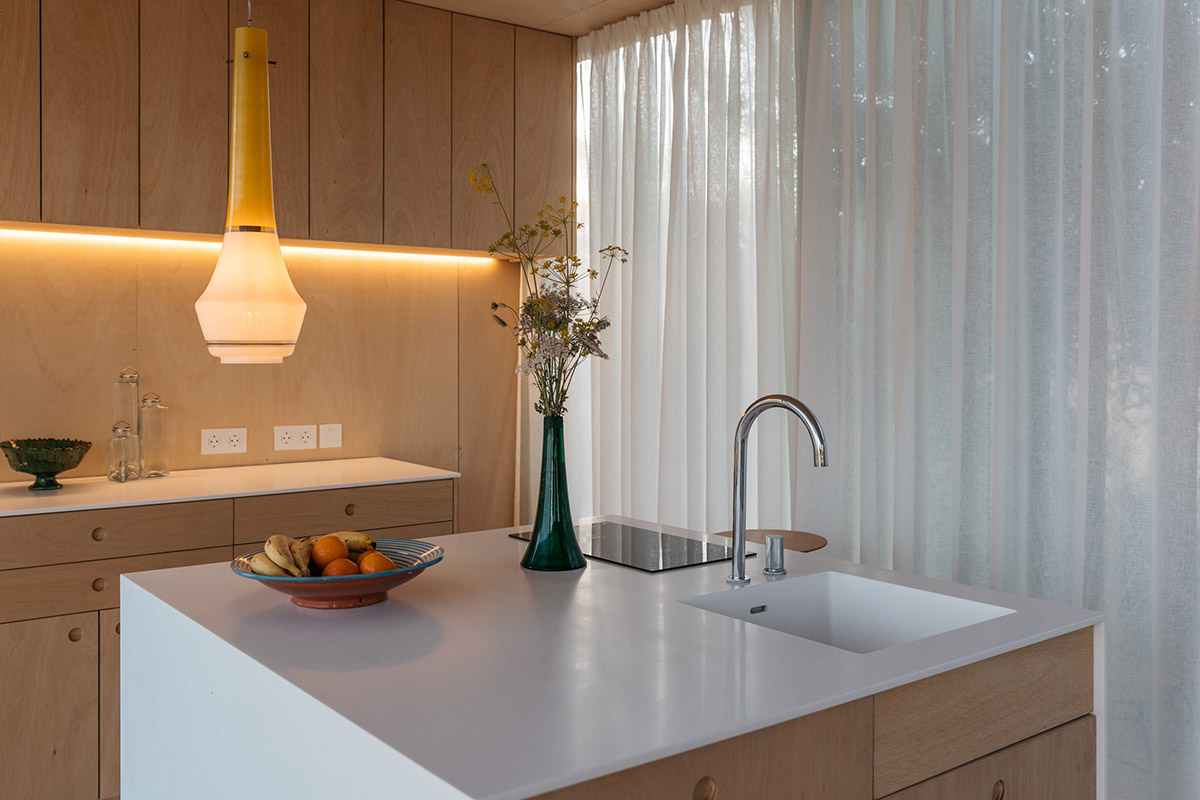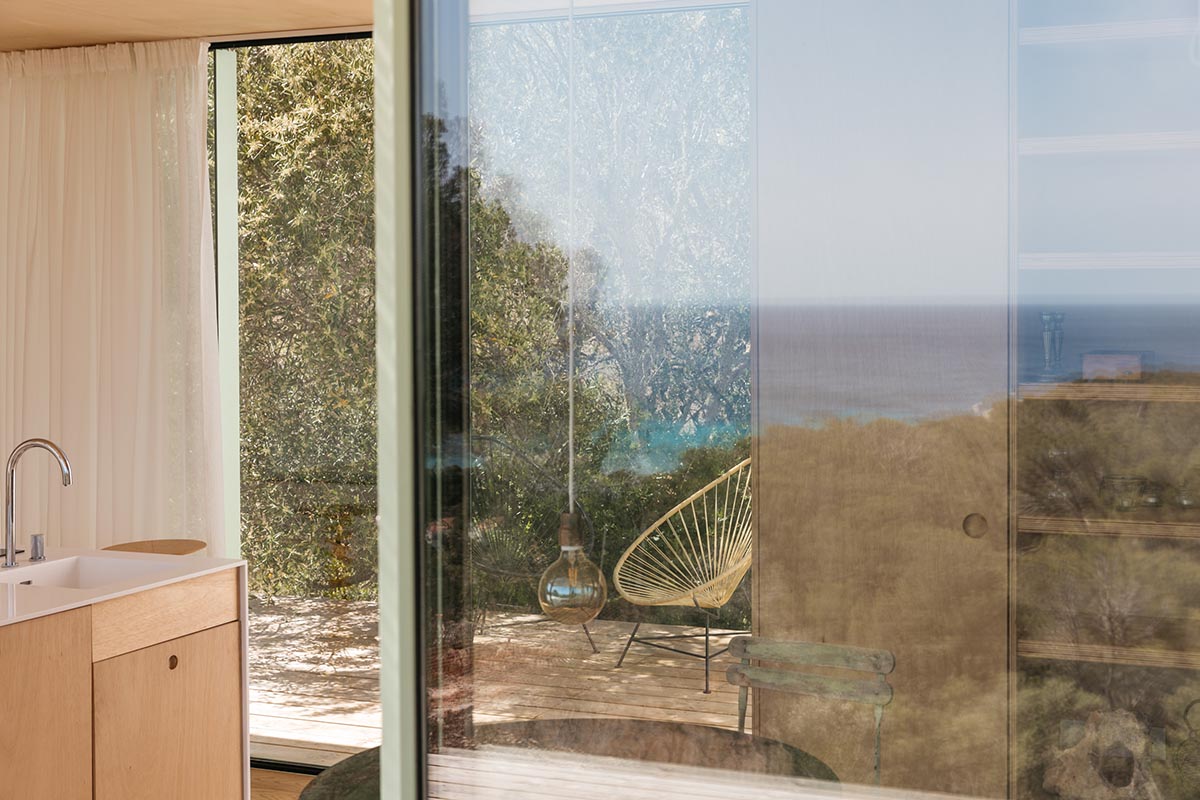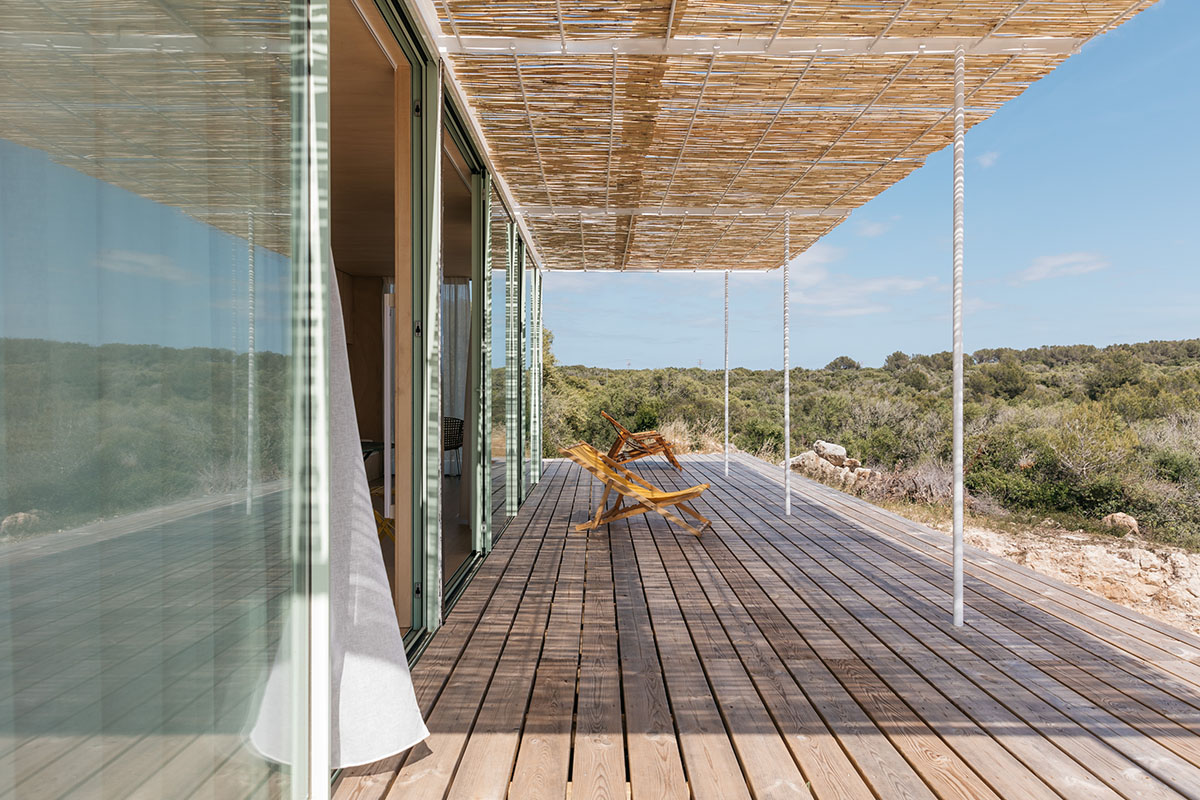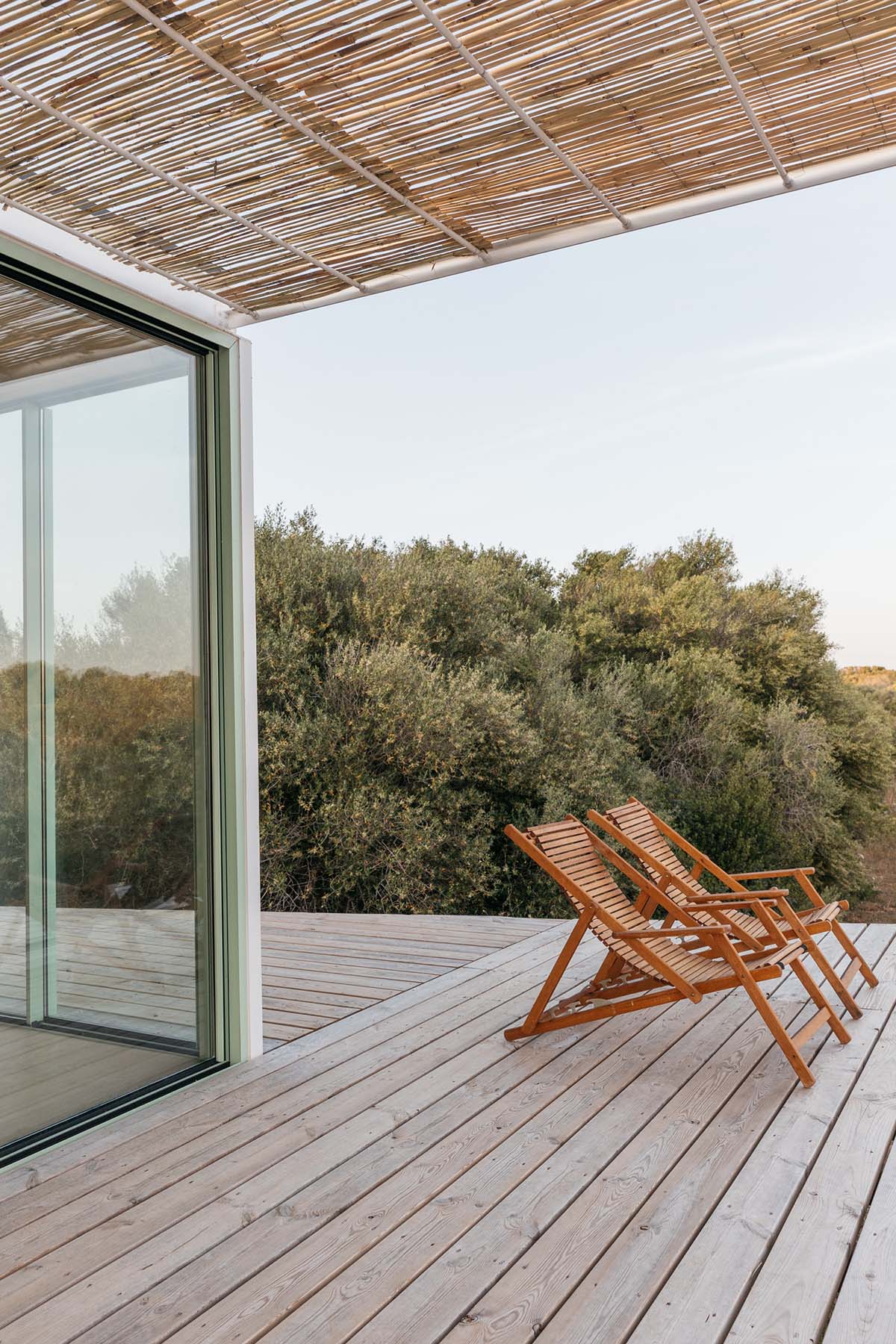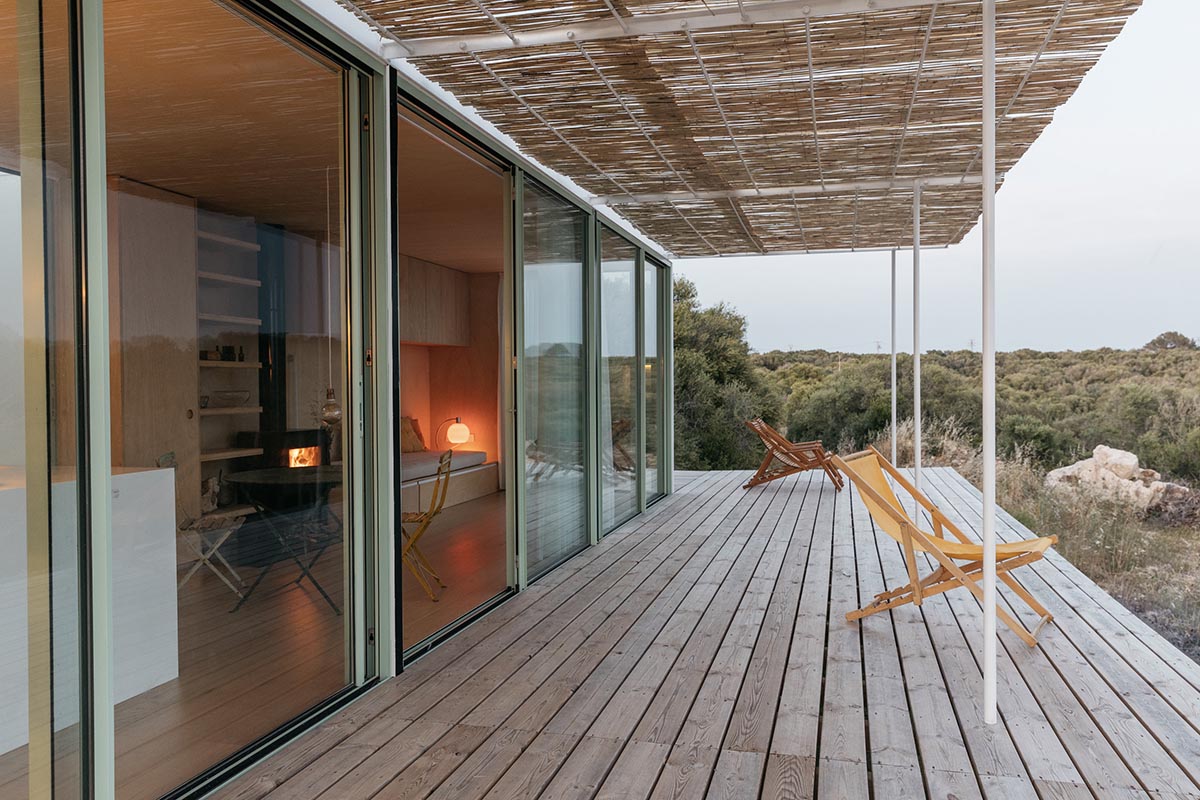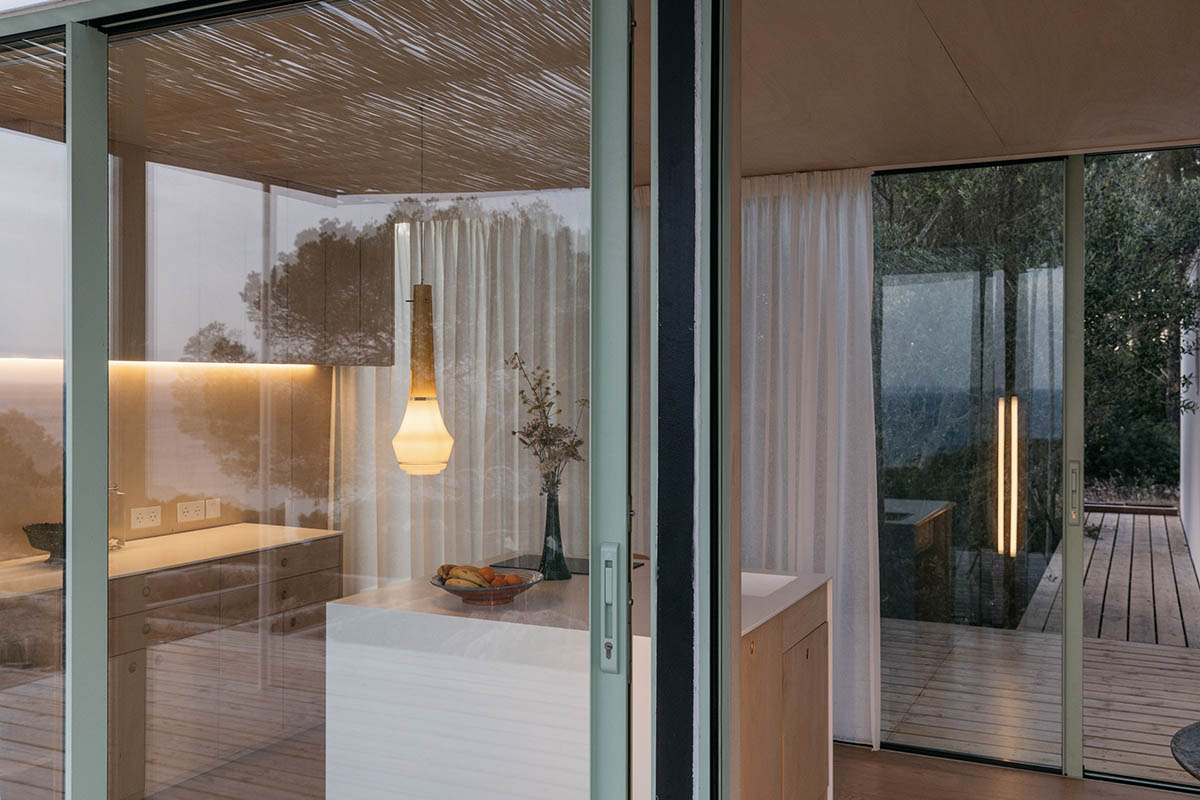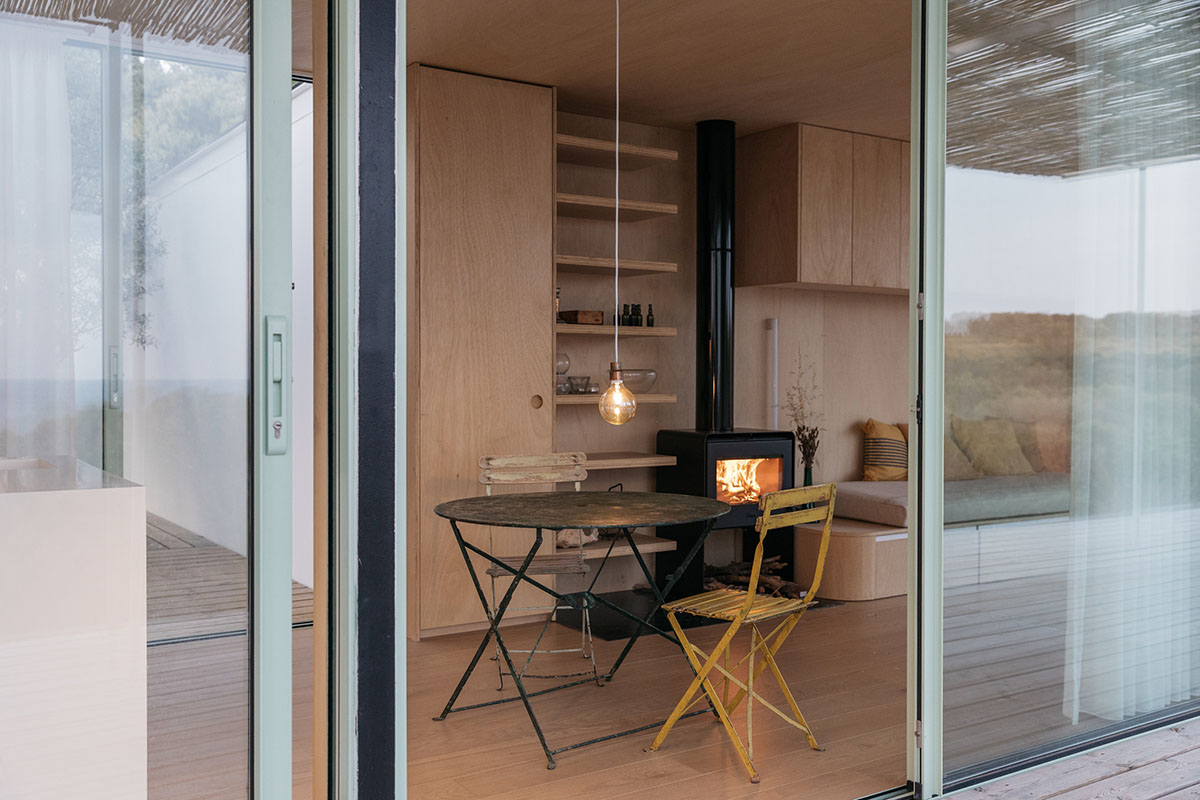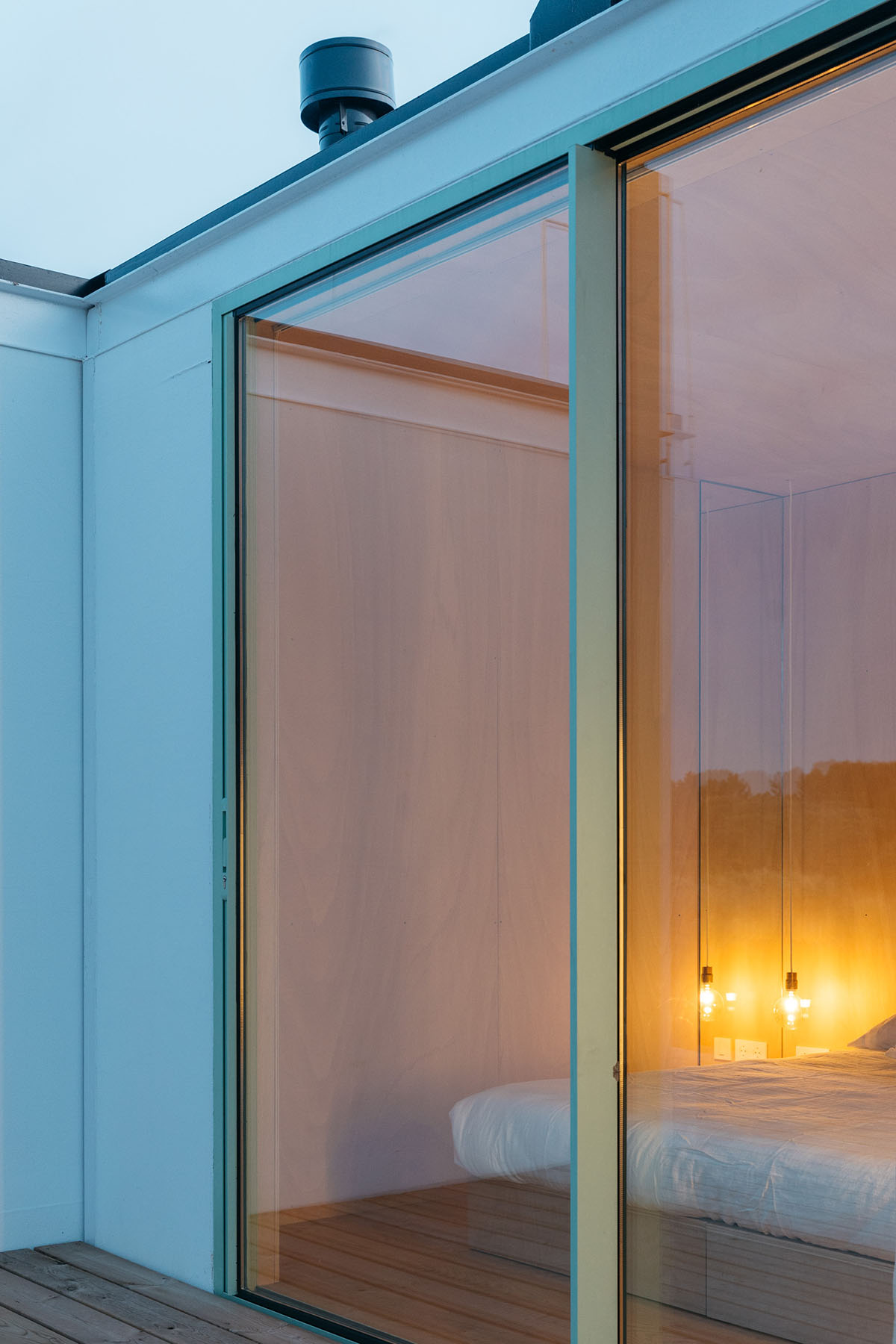 Floor plan
Fresnos cabin in Madrid, tini 2M in La Rioja, Spain and Tini XS and Tini M are also part of the series designed in different locations.
Project facts
Team/design: tini®
Location: Menorca, Spain.
Area: 58,8m2 + 100m2 of terrace and 29,4m2 of pérgola
Project year: 2023
Construction: tini®
Architects: Ignacio de la Vega and Pilar Cano-Lasso
All images © Paco Marín.
Drawing © Ignacio de la Vega and Pilar Cano-Lasso.
> via tini