Inversive Enclosure Installation Opens at the Harvard University for Arts First Festival, 2023
Situated within the Harvard Yard, the earliest yet prominent heart of the campus of Harvard University, Inversive Enclosure is one of the four installations designed for the Arts First Festival, 2023. Backed by the Office for the Arts, the installation echoes its inspiration from the mathematical concepts of three-dimensional inverse geometry. Through its articulated inversive design, the project eyes to capture the essence of its immediate surroundings through reflection & inversion onto various surfaces.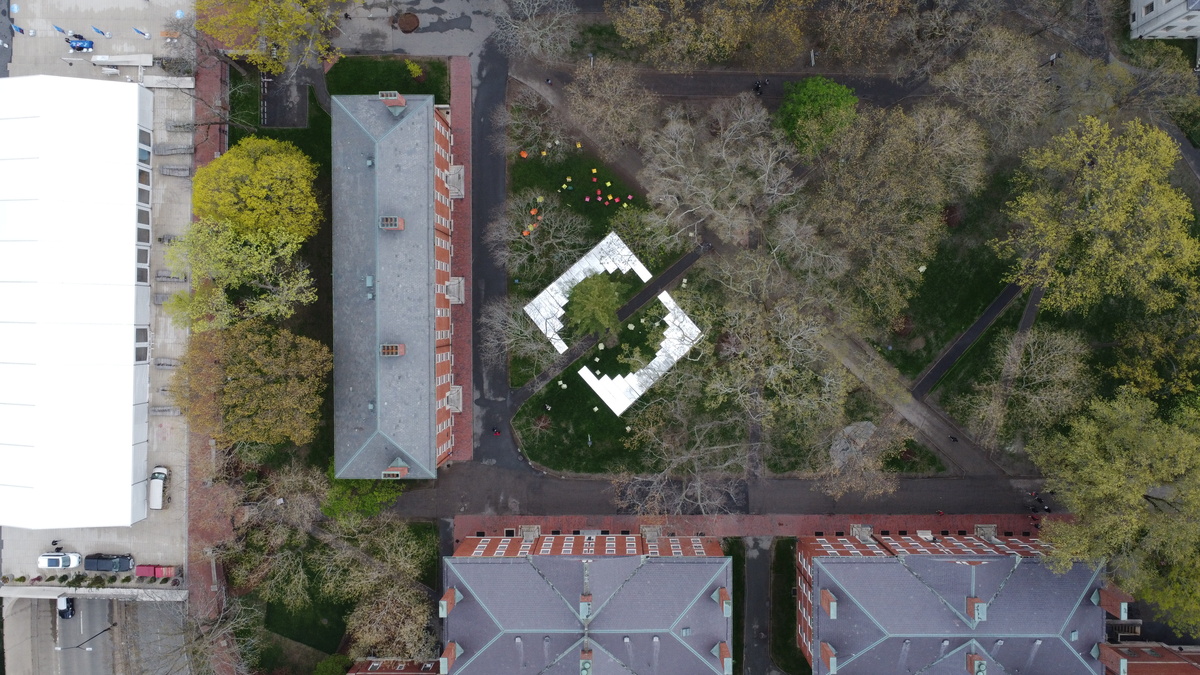 Image © Rolando Girogendo
Structurally & spatially the Inversive Enclosure spreads itself within a rectangular layout, over an area of 350 sq. mt (3765 sq. ft.) with a central circular clearance as its epi-center, formulating the final enclosure. The boundaries of the space are defined by a sequence of mylar strips that are attached to the ground and forms the primary structure of the installation. Through punctuation within the mylar strips on two opposite sides, the installation creates room for access and circulation for the visitors.
Reminiscent of its natural habitat, the mylar skirt slopes upward, pulling itself up to an eye level at its perimeter, forming a dynamic convex space that enables the visitors to have a different perspective towards Harvard Yard. Besides creating a prominent visual identity for the space, the main objective of this project was to offer visitors an introspective experience that allows them to rediscover & reconnect with their surrounding environment.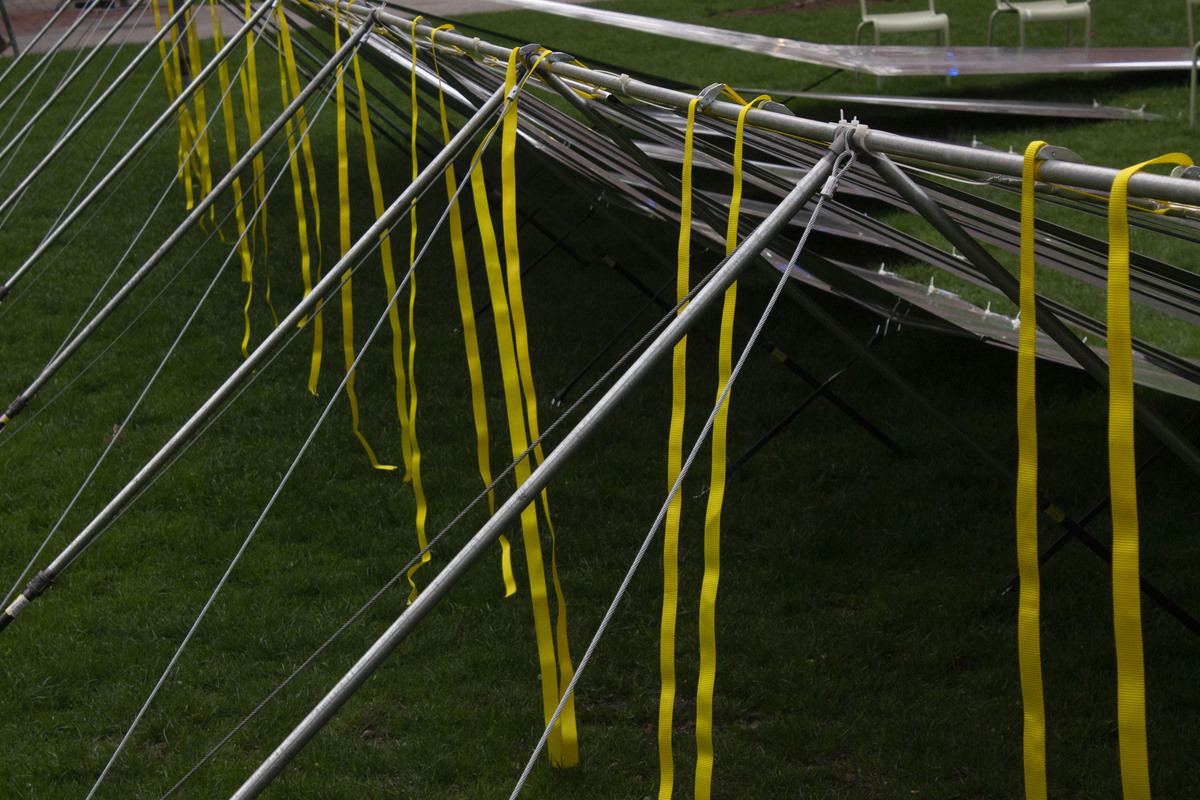 Image © Dhruv Mehta
While staying true to the diverse yet significant character of the Yard; its existing massing & landscape along with its courtyards & quadrangles creates a protective enclosure. Bearing the same quality in mind, the Inversive Enclosure thus becomes an enclosure within the enclosure- monumentalizing and distorting the natural and built environment of the space.
The materiality, tactility & design, challenges the pre-existing perceptions & understanding of the place, while the installation itself provokes and encourages its visitors to question their position within the environment.
Project Facts
Architects: Alsar Atelier, Karim Saleh Studio (KSS), Oscar Zamora, Pietro Mendonca
Area: 53 m2
Year: 2023
All images © Rolando Girodengo, Dhruv Mehta, Alejandro Saldarriaga.
Top Image © Rolando Girogendo.
> via Alsar Atelier