Peterson Rich Office unveils design for new Davison Art Gallery at Wesleyan University campus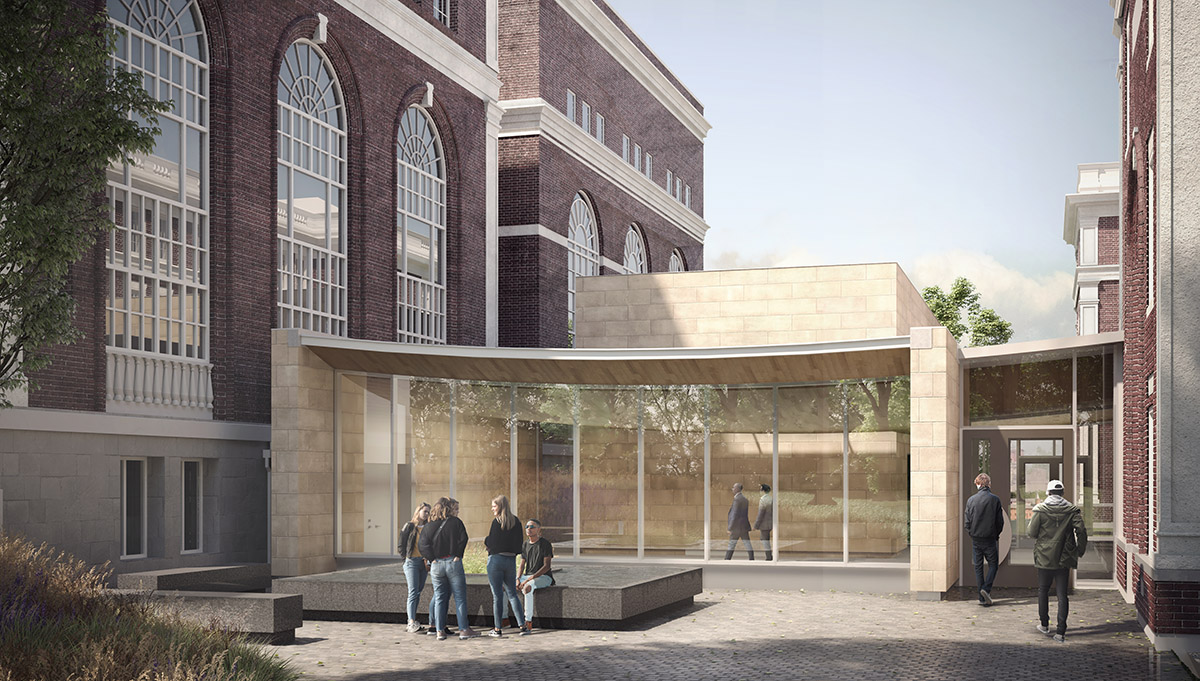 Brooklyn-based architecture and design practice Peterson Rich Office (PRO) has unveiled design for the new Davison Art Gallery at the Wesleyan University campus in Middletown, Connecticut, United States.
Breaking ground on the campus, the new glazed-façade art gallery will be a significant and historic project for the 190-year-old liberal arts university.
The 5,550 square foot (516-square-metre) art building will dramatically enhance Wesleyan's student-serving facilities and integrate visual art into daily campus life as the first new art building in over 50 years, following the Center for the Arts completed in 1973 and designed by the late Kevin Roche.
Peterson Rich Office is working on the project with New Haven-based architecture firm Newman Architects, who is also working on other significant projects on campus, including the renovation of the connected Public Affairs Center.
Wesleyan's Davison Art Center, established in 1952, houses an art collection of more than 25,000 works—including one of the finest print collections at any university in the United States. The Art Center includes works by Dürer, Rembrandt, Goya, and Manet—but had not had adequate or archival space to store it or to exhibit it to the nearly 4,000 students, faculty and staff on its 360-acre campus.
Nestled between the University's Public Affairs Center (PAC), currently undergoing renovation and expansion, and the historic McKim, Meade & White-designed Olin Memorial Library, PRO's contemporary gallery will be accessible through the PAC and library, as well as creating a prominent new entrance and campus presence facing a great lawn along Church Street to the south.
The new building will facilitate the multi-disciplinary study of visual culture in a space designed to foster community while also better connecting the east-west flow between buildings and north-south flow to Andrus Field.
It will provide the exhibition component to complete the art collection's new home in centrally located Olin Library, designed by Newman and constructed by FIP in 2019, a move to expand and improve collection storage and symbolize the intended use of the collection as a teaching and learning resource for all departments and disciplines.
"The new gallery presents an opportunity to expand the visual arts from the iconic Kevin Roche-designed Center for the Arts to the very heart of the campus. The building is deliberately designed for interdisciplinary learning and to expose a range of students to this renowned collection," said PRO founding principals and lead architects Nathan Rich and Miriam Peterson.
The architects will pay homage to the Center for the Arts and will use the library's base material to complement the overall language at the campus.
The new Davison Art Gallery will be made of blocks of Indiana limestone. The main Church Street-facing side of the building features a sweeping roof and glass-walled lobby that elegantly distinguishes the art space from its more interior-focused neighbors.
Upon entering visitors will immediately feel a sense of intimacy and community before entering an expansive gallery designed to display a variety of light-sensitive pieces from the Davison Art Center's collection. The design puts equal emphasis on exterior space as it does interior, and is surrounding a teaching courtyard and forecourt gathering space to welcome outdoor learning and socializing.
Building on Wesleyan's 2016-2021 Sustainability Action Plan, the new Gallery prioritizes energy efficiency and social sustainability. Features include a green roof, radiant floors, displacement ventilation, sensor-controlled LED lighting, solar panels, and low-maintenance native green space that will establish a new prototype for sustainable landscaping on campus.
Unanimously chosen through a design competition, the new Davison Art Gallery will be PRO's first ground-up building for the arts and education, building on the founders' experience as project architects for major cultural projects at firms Steven Holl Architects and Tod Williams Billie Tsien Architects.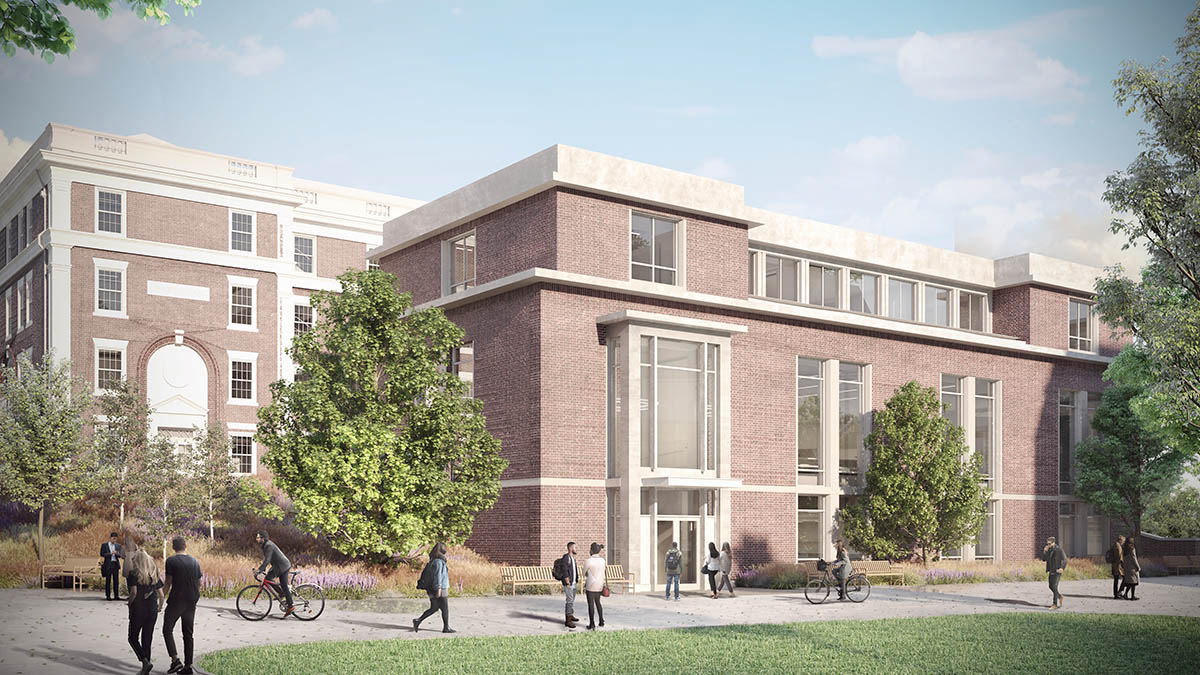 With this project, PRO is currently working on three arts and culture projects, including the Rubin Museum of Art's Mandala Lab, an innovative initiative that uses the mandala as inspiration for teaching social, emotional, and ethical learning, in New York City and a new live/work studio for the artist Nina Chanel Abney in Hudson Valley, both slated for completion this fall.
Floor plan
The firm is also overseeing the soon-to-be-revealed transformation of a historic Catholic Church into a new gallery and arts center and housing design as part of a multi-phased neighborhood redevelopment plan in Detroit.
The targeted completion date for the new Davison Art Gallery is Summer 2023.
Project facts
Client: Wesleyan University
Location: 252 Church St, Middletown, CT 06459
Project Team: Peterson Rich Office (Design Architect); Newman Architects (Architect of Record); Michael Horton Associates (Structural); Van Zelm Heywood & Shadford (MEPFP); Fisher Marantz Stone (Lighting); Jonathan Leavitt Associates (Exterior Envelope); The Green Engineer (Sustainable Design); Langan Engineering (Landscape and Civil); FIP Construction (Construction Management)
Size: 5,550 square feet
Budget: Undisclosed
Status: Design Competition Winner, June 2019
Groundbreaking: June 2021
Expected Completion: Summer 2023
Expected Occupancy: Spring Semester 2024
All images © Peterson Rich Office
> via Peterson Rich Office