Manuel Cervantes Estudio built Valle Santana with bare wooden structure nestled in lush greenery
Manuel Cervantes Estudio has built a residence made of a bare wooden structure nestled in a lush greenery of Valle de Brave, Mexico.
Named Valle Santana, the residence is hidden behind stone walls that forms the entrance of the house, while wooden volumes are designed as two single-storey volumes.
The house emerges as a good combination of stone walls and wooden skeleton that complements each other.
The studio wanted to achieve a careful insertion on the site and its surroundings, "its initial design guidelines were to take advantage of the proportion of the lot and a free zone on the property," said the architects.
Following the site parameters, the architects uses one of the existing trees as the center of the access courtyard where the social area of the house is generated.
This courtyard also provides a connection with the bedrooms and service areas, opening up views of the forest that surrounds the house from all living spaces.
For the material choice, the house is built from a bare wooden structure, based on the repetition of frames with a single slope and roof, through which the various required spaces are generated. Along with wood, the project features other local materials.
The program of the house consists of a social area, which includes a living room, dining room and a kitchen, serving as a multipurpose space that allows socializing.
Its outdoor terrace can be reached from this space. A water mirror and jacuzzi allow the enjoyment of the exterior and interior in conjunction with nature, with the design of the gates significantly linking these spaces.
The private area, a study and three bedrooms are connected with corridors that play with different lighting effects, textures and landscapes.
The study with a guest bathroom is used as a relaxing space for watching television, reading or working, sometimes accommodating visitors, transformed through different uses of the furniture.
Each of the bedrooms has a dressing room-bathroom and a covered terrace that allows an open view of the forest from the three spaces.
The house includes furniture manufactured on-site and uses stone finishes and the same wood of the structure was integrated into these spaces, in an exercise of total integration of space and its functionality.
In the project, the studio carefully took into consideration the landscape design, which generates a transition between the building and the surrounding nature, through a vegetational palette of the region, reinforcing the sense of integration that the project seeks.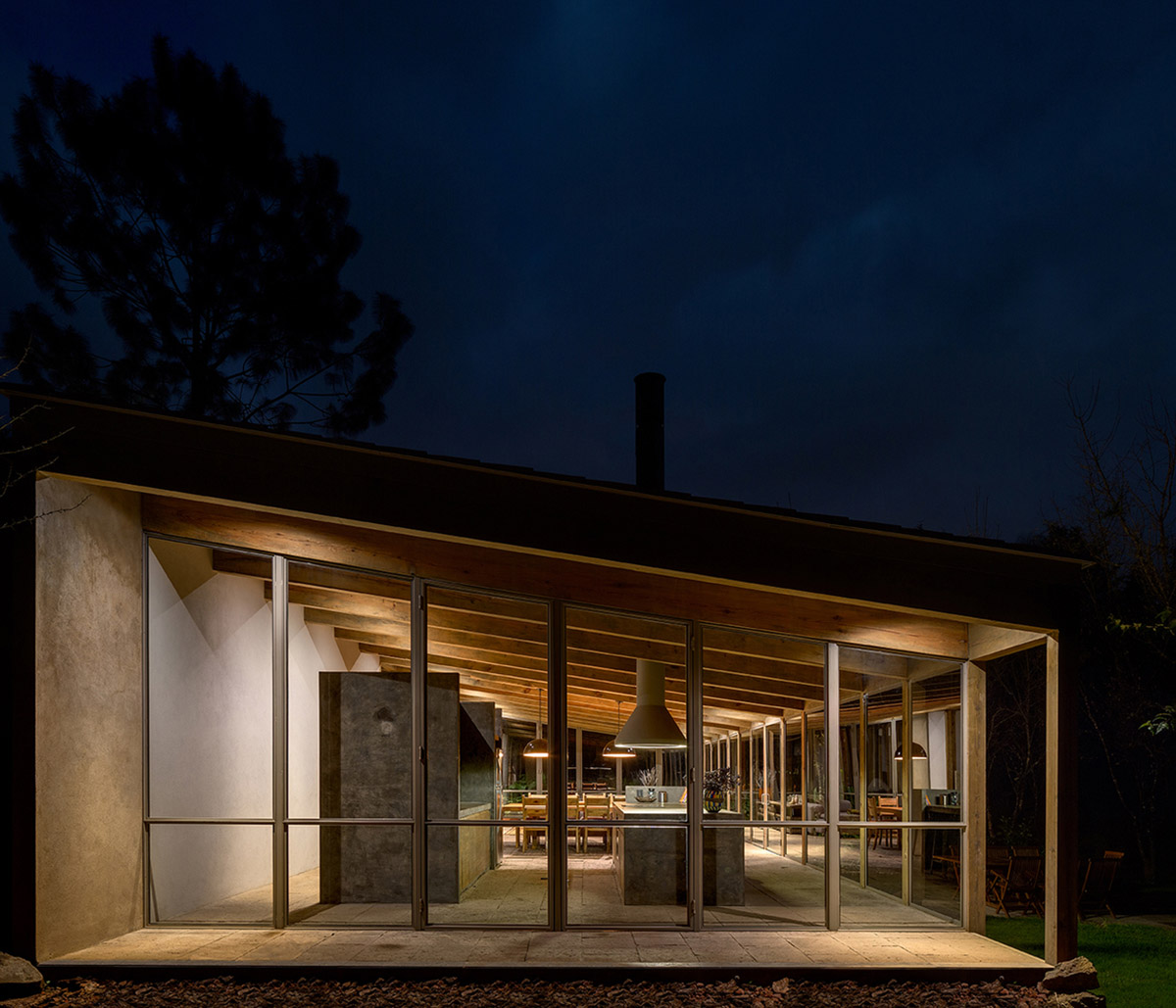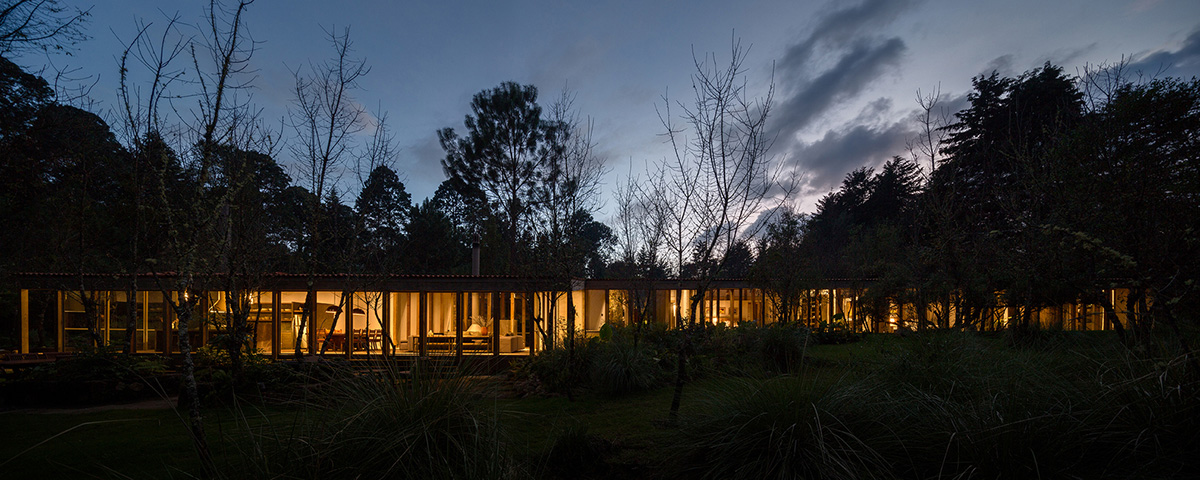 Sketches
Floor plans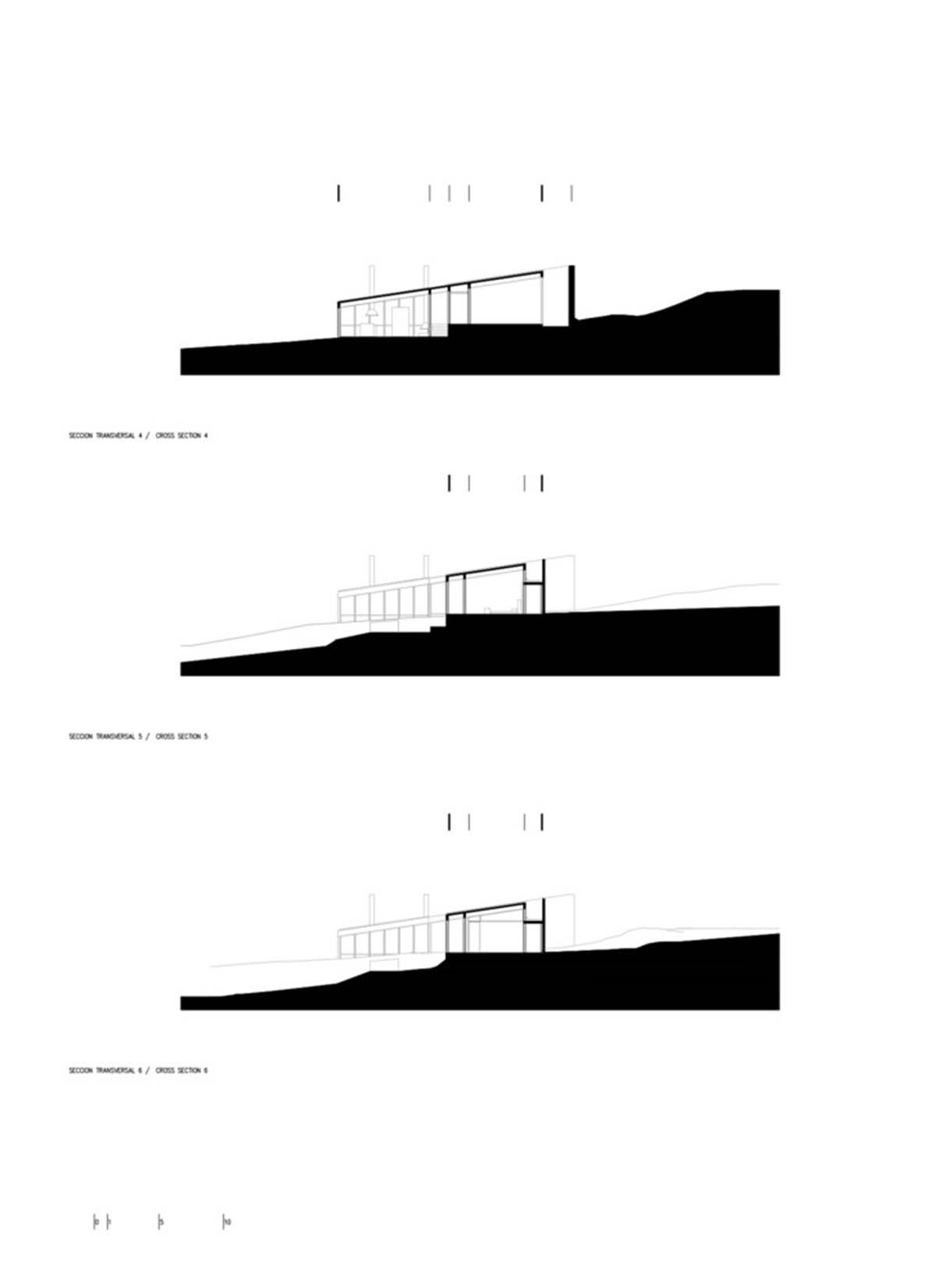 Transversal sections
Elevations
Project facts
Project name: Valle Santana
Architects: Manuel Cervantes Estudio
Location: Valle de Brave, Mexico.
Date: 2020
Landscape Design: Entorno Taller de Paisaje
All images © Rafael Gamo
All drawings © Manuel Cervantes Estudio
> via Manuel Cervantes Estudio