Carvalho Araújo designed singular concrete volume overlooking a lush forest in Portugal
Braga and São Paulo-based architecture studio Carvalho Araújo has designed a concrete house situated in a densely wooded area next to the Caniçada reservoir, in Vieira do Minho, Portugal.
Named House in Caniçada, the 242-square-metre house takes advantage of slope on site and the most intimate program of the house is located on the top floor where it can fully be opened up to the nature.
The volume of the existing building on the ground was the starting point for the definition of the new volume consisting of three floors and where a traditional single-family housing program is distributed.
The social program of the house is spread over the remaining two floors. On the lower floor the house "opens up" to the land, as an invitation to enjoy the surrounding nature.
On the middle floor the house takes its own expression through two large openings in opposite facades - one ensures the entrance to the house and the other "frames" the landscape facing the reservoir.
"Together, they ensure a greater sense of continuity between the exterior and the interior and the visual permeability between the arrival path - through the densely wooded hillside - and the Caniçada reservoir," said Carvalho Araújo.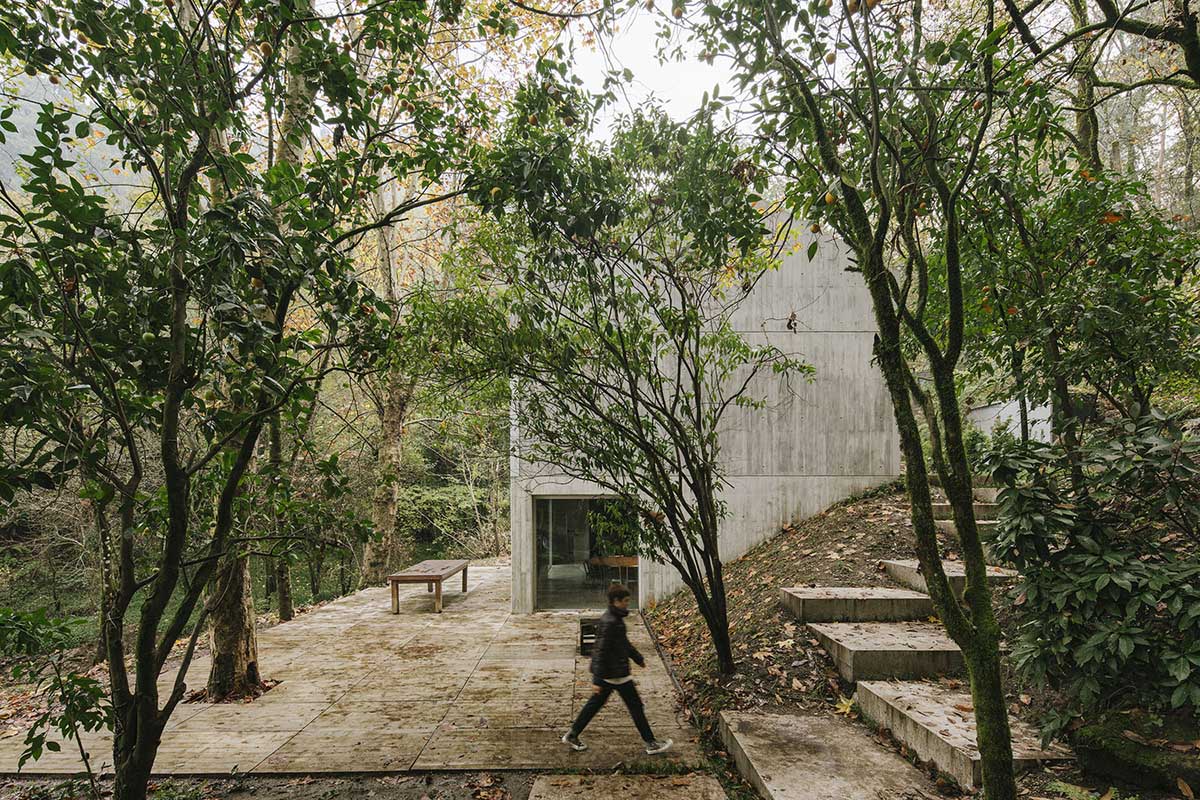 For the general structure of the house, the footprint of the house was minimized in order to preserve the density of the vegetation, ensuring the feeling of protection provided by the natural surroundings of the land.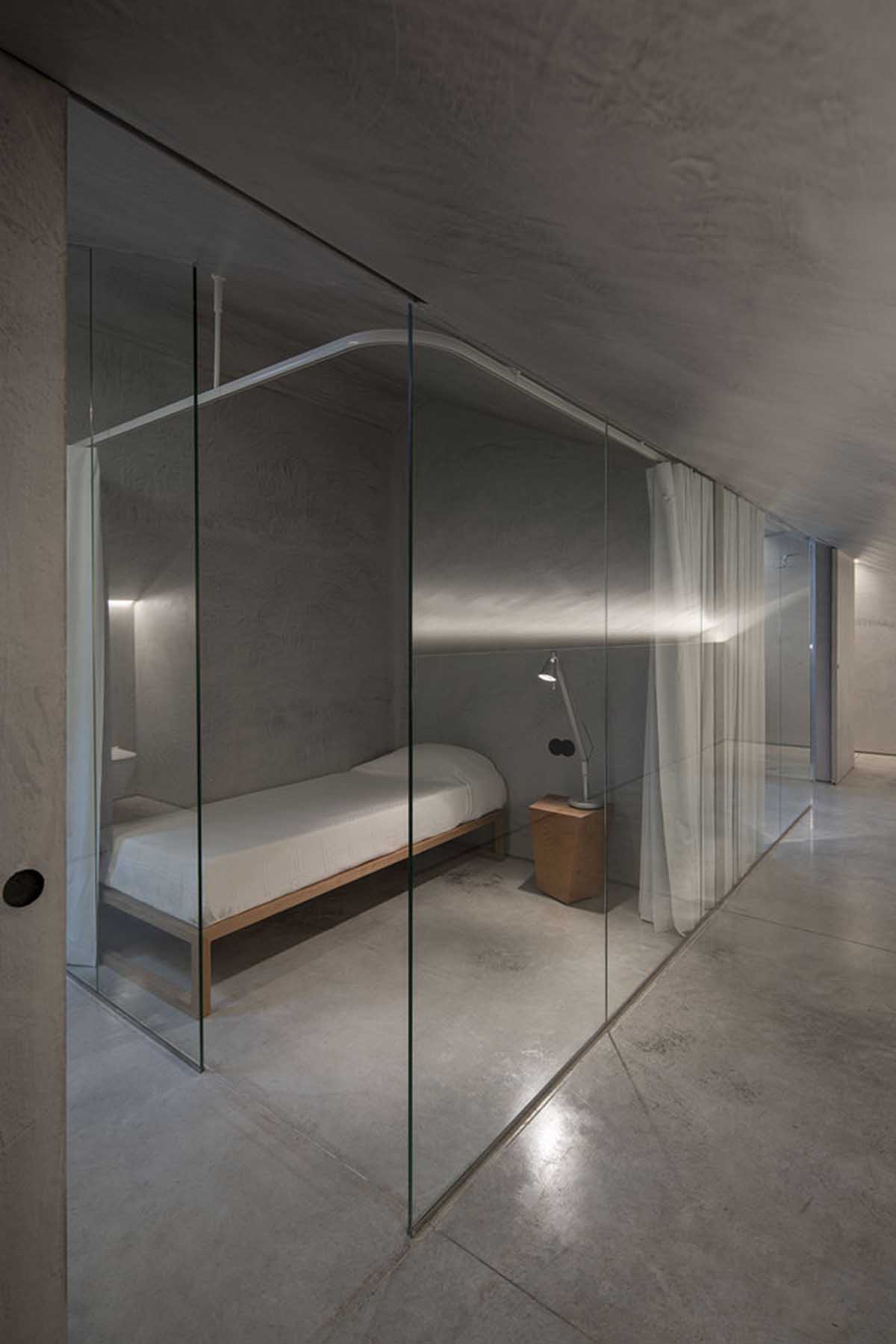 Location plan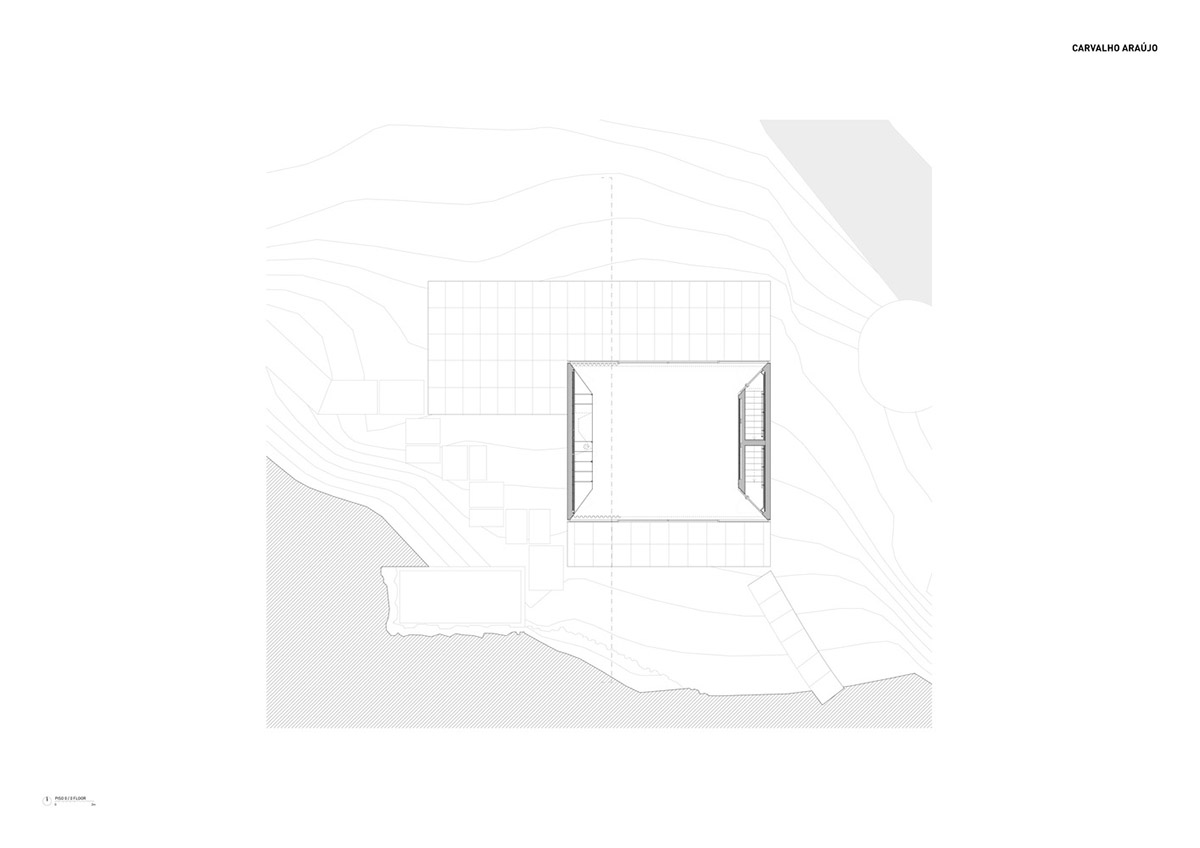 Ground floor plan
First floor plan
First floor plan
Roof plan
Section
Project facts
Project name: House in Caniçada
Architects: Carvalho Araújo
Location: Vieira do Minho, Portugal.
Size: 242m2
Year: 2020
All images © NUDO
All drawings © Carvalho Araújo
> via Carvalho Araújo