House 2 is a pigmented concrete addition with light-filled winter garden to existing house in Porto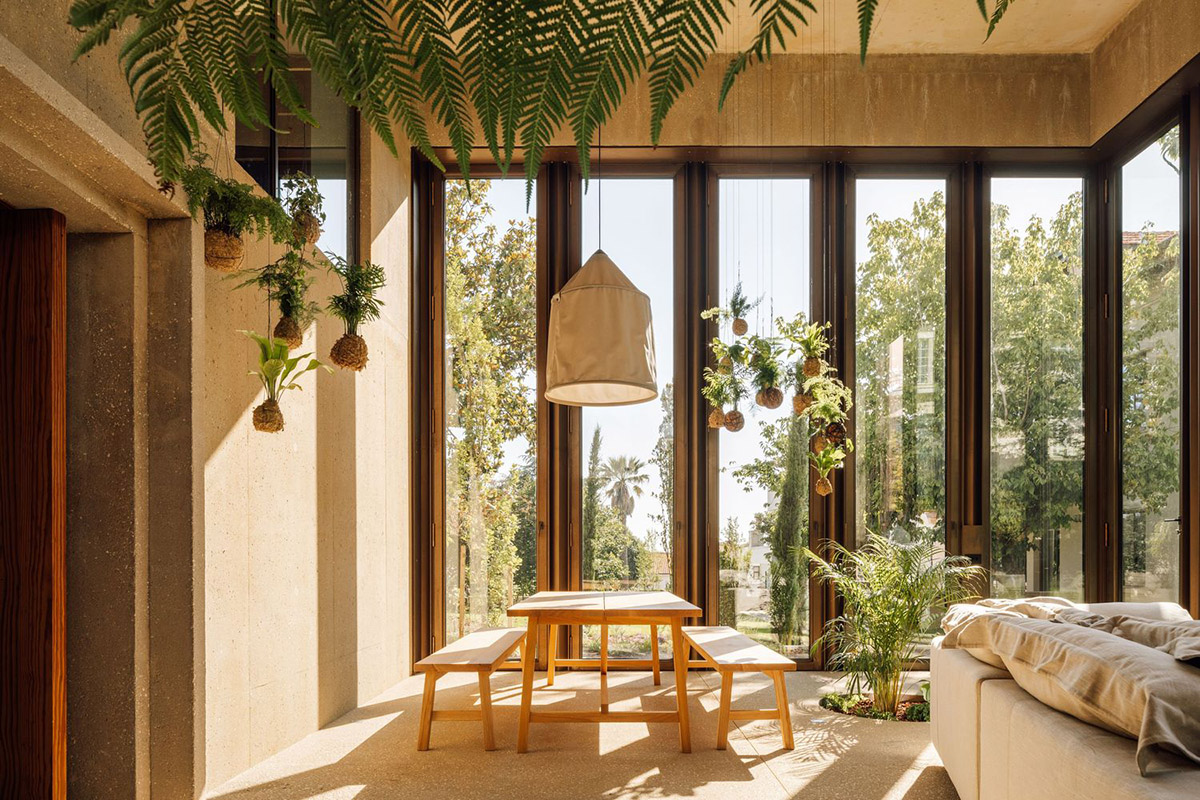 Lisboa-based architecture practice Bak Gordon Arquitectos has completed a small addition to an existing 19th century house in Porto, Portugal.
Named House 2, the 265-square-metre house was conceived as a complementary element that can work as a kind of annex building or garden pavilion.
The small building is made of a pigmented deactivated exposed concrete, and with oxidized brass frames and features a light-filled winter garden for its users who want to relax and escape to this house.
The house is situated at the far end of the property, it is also a backdrop for the garden. Designed as a communal space, the winter garden offers a generous double-height interior, which ensures the transition between the intimacy of the rooms and the outdoor space.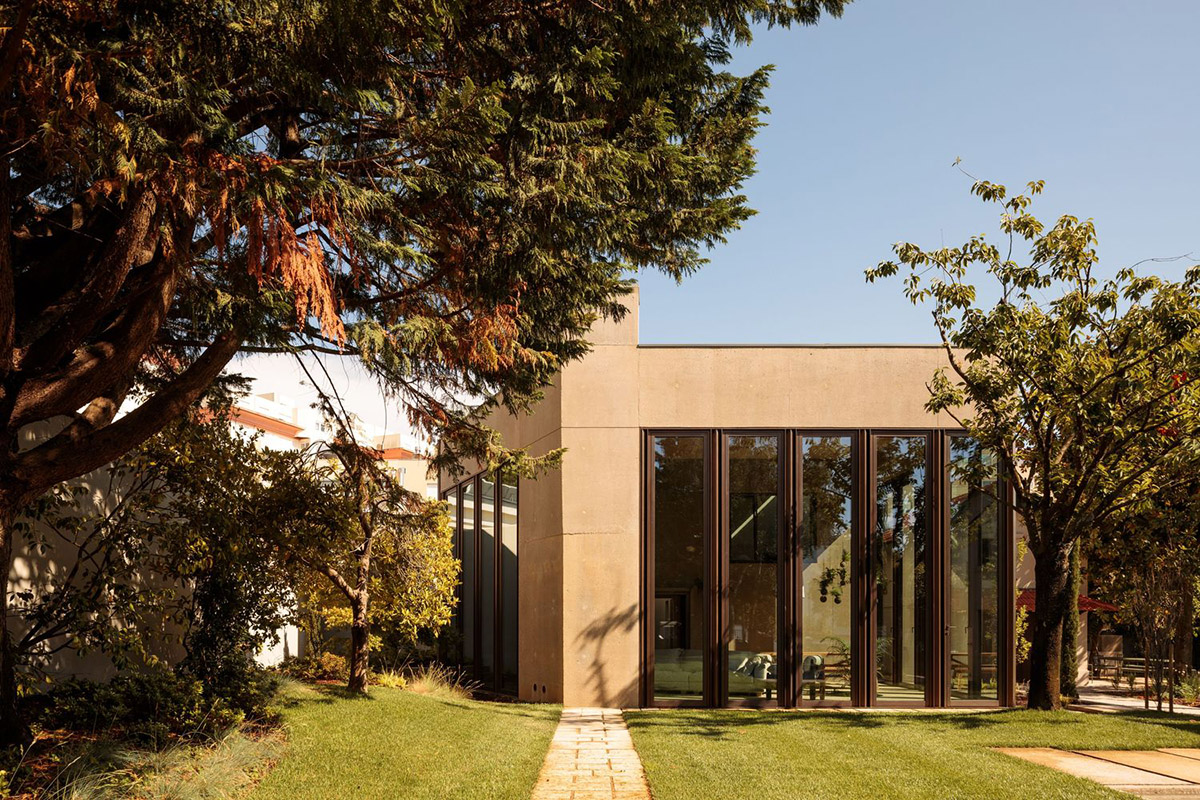 While all bedrooms are placed on a trapezoidal floor plan, the rooms expand to the outside and guarantee maximum comfort through the carpeted floor, walls covered in tadelakt, and custom-made Venetian terrazzo elements which make up the bathroom spaces.
The studio designed kitchen and library as small spaces that can directly relate to the circulation. They are characterized by their thermally modified wooden cabinets that contrast with the tadelak finished walls and the concrete pavement.
"The volume rests on the ground with a specific geometry, committed to the multiple environments that gravitate around it," said Bak Gordon Arquitectos.
The flat garden includes a platform from where the granitic swimming pool was subtracted.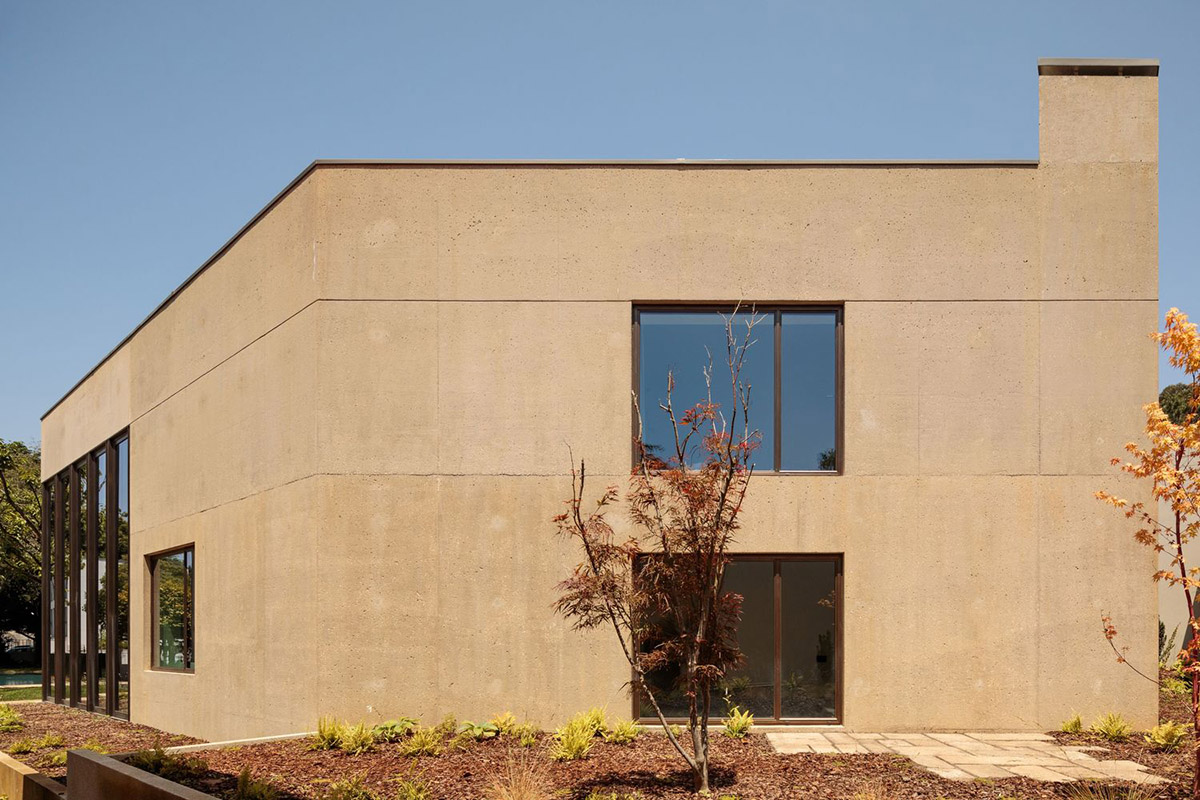 Inside, the spaces were conceived as flexible as possible, while the architects give pay attention to details and materials to provide thermal comfort in the interior.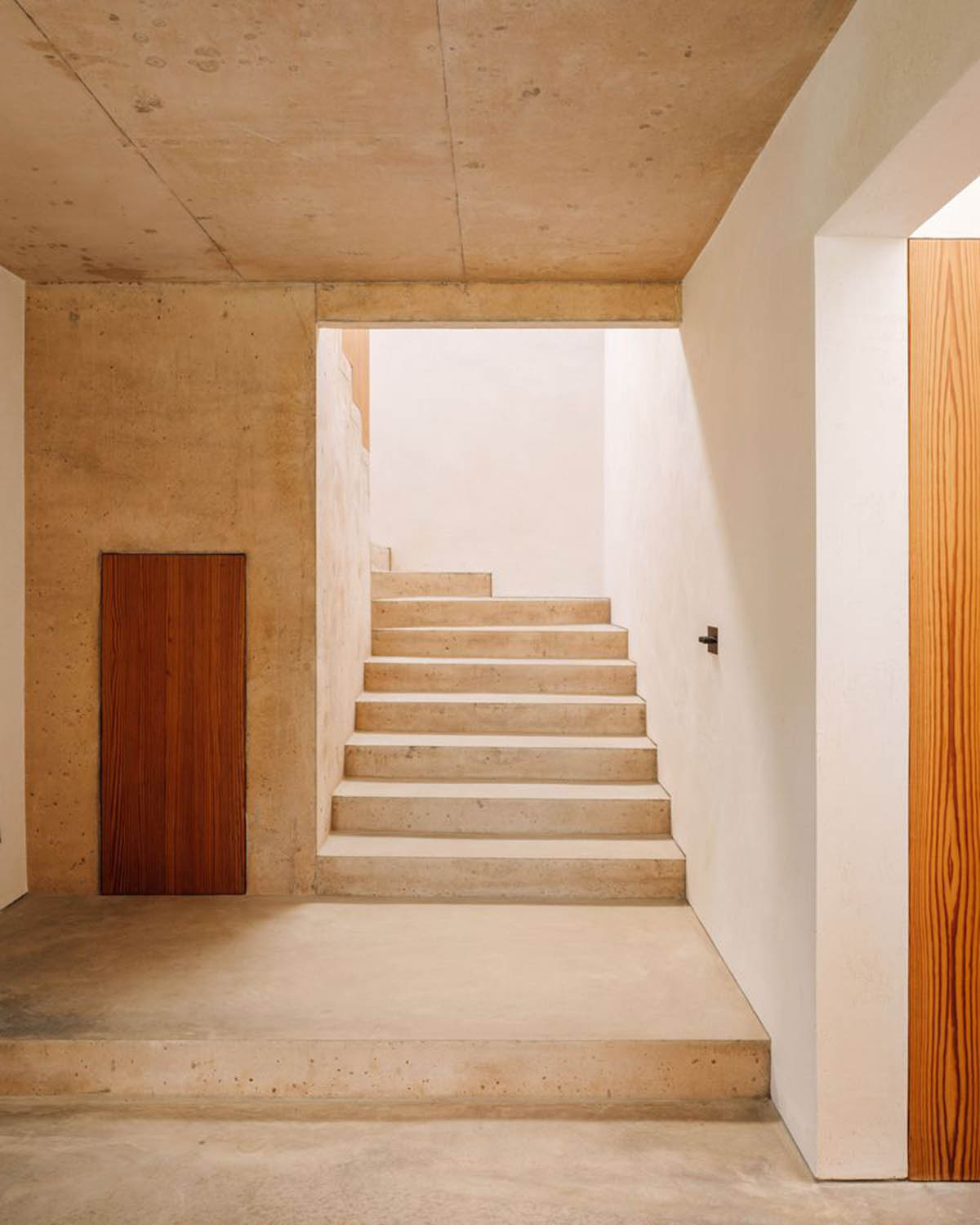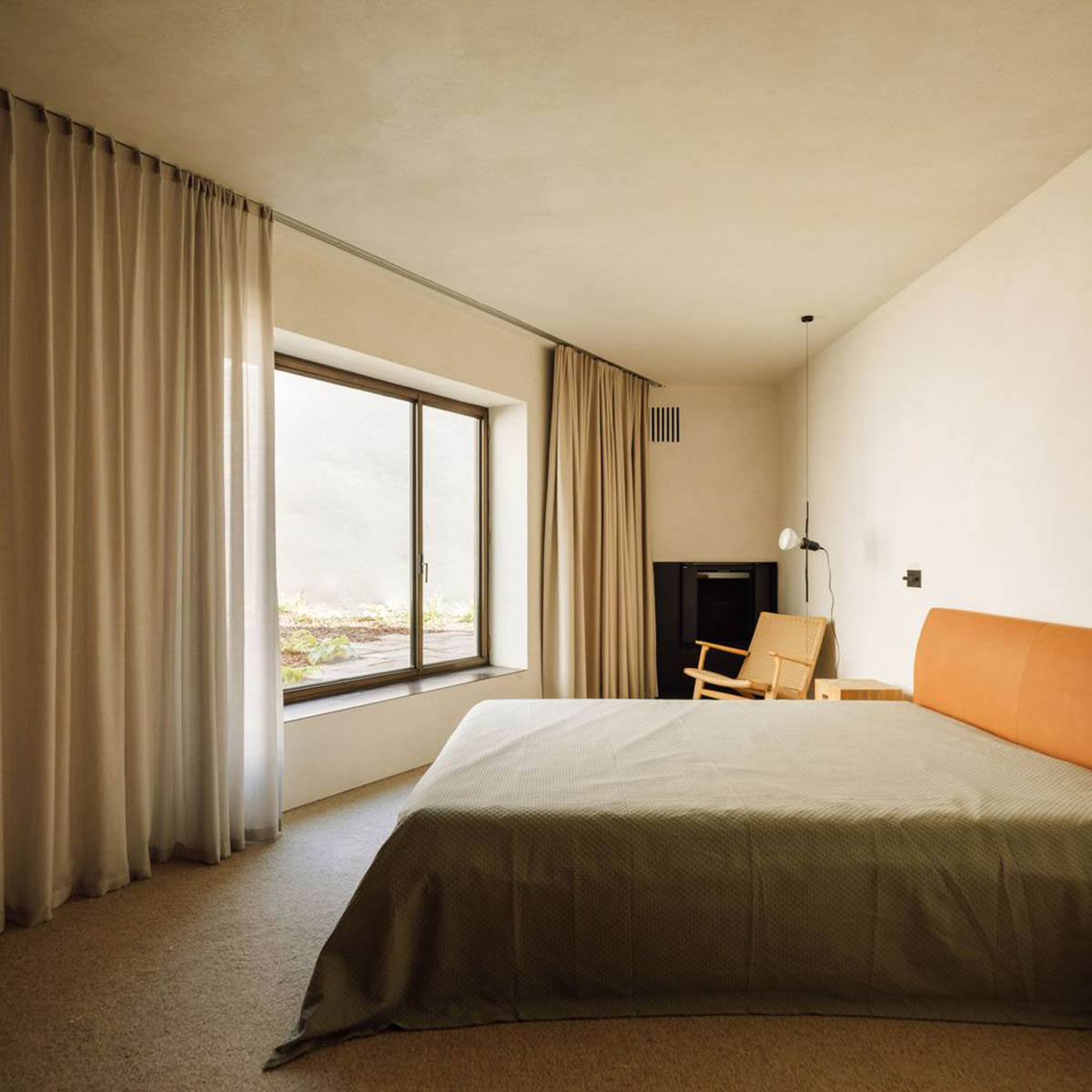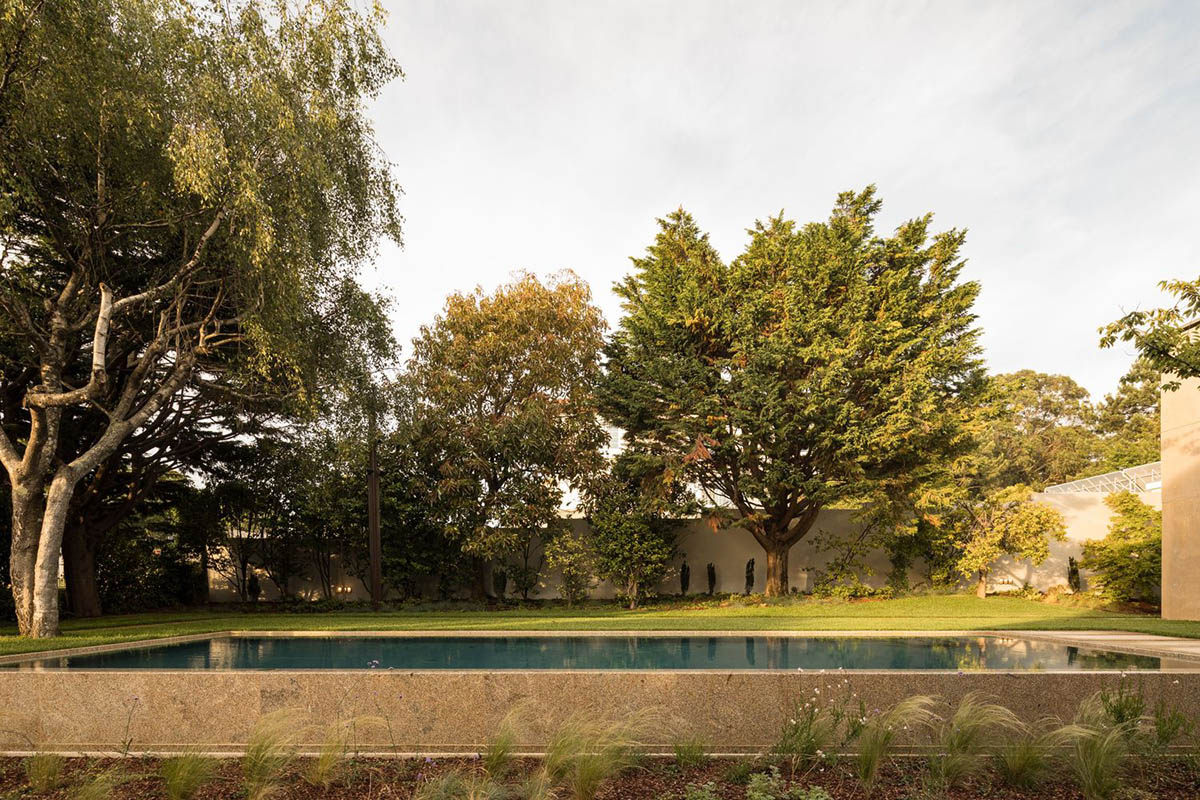 Site plan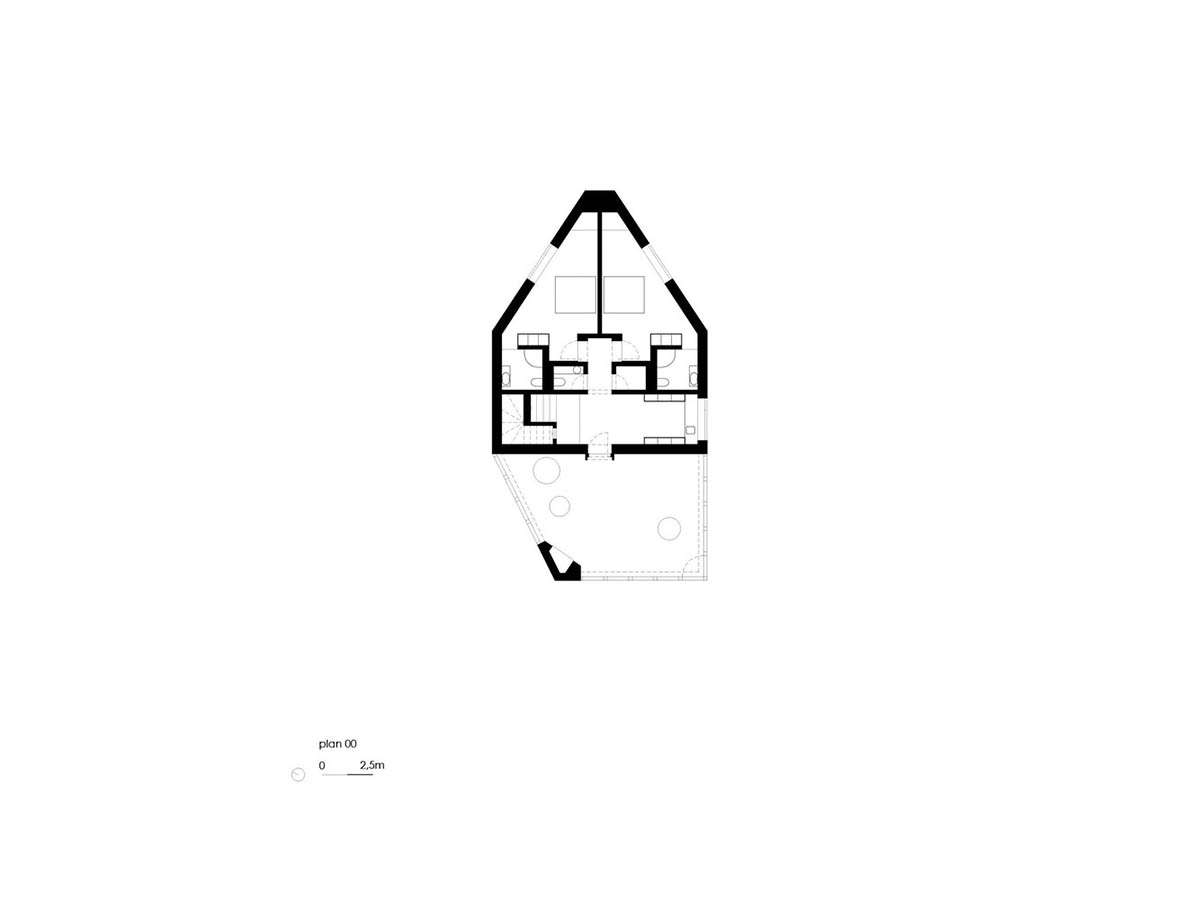 Plan 00
Plan 01
Section AA
Section BB
Section CC
Elevation
Elevation
Bak Gordon Arquitectos (BGA) was founded in 2002 by Ricardo Bak Gordon. Some of his works were transitioned from Gordon's previous professional experience, that started long before in 1990, when he finished his education in architecture.
Bak Gordon Arquitectos previously completed House in Grândola with red-pigmented structure.
Project facts
Project name: House 2
Architects: Bak Gordon Arquitectos
Location: Porto, Portugal.
Size: 265m2
Date: 2021
All images © Francisco Nogueira
All drawings © Bak Gordon Arquitectos
> via Bak Gordon Arquitectos