Castle-like red-pigmented house features recessed volumes on arid landscape of Alentejo
Lisboa-based architecture practice Bak Gordon Arquitectos has completed a house that acts like a castle with its recessed volumes on an arid landscape of Alentejo, Grândola, Portugal.
Named House in Grândola, the 375-square-metre house is covered in a red-pigmented lime mortar that brings lightness and smoothness to the spaces.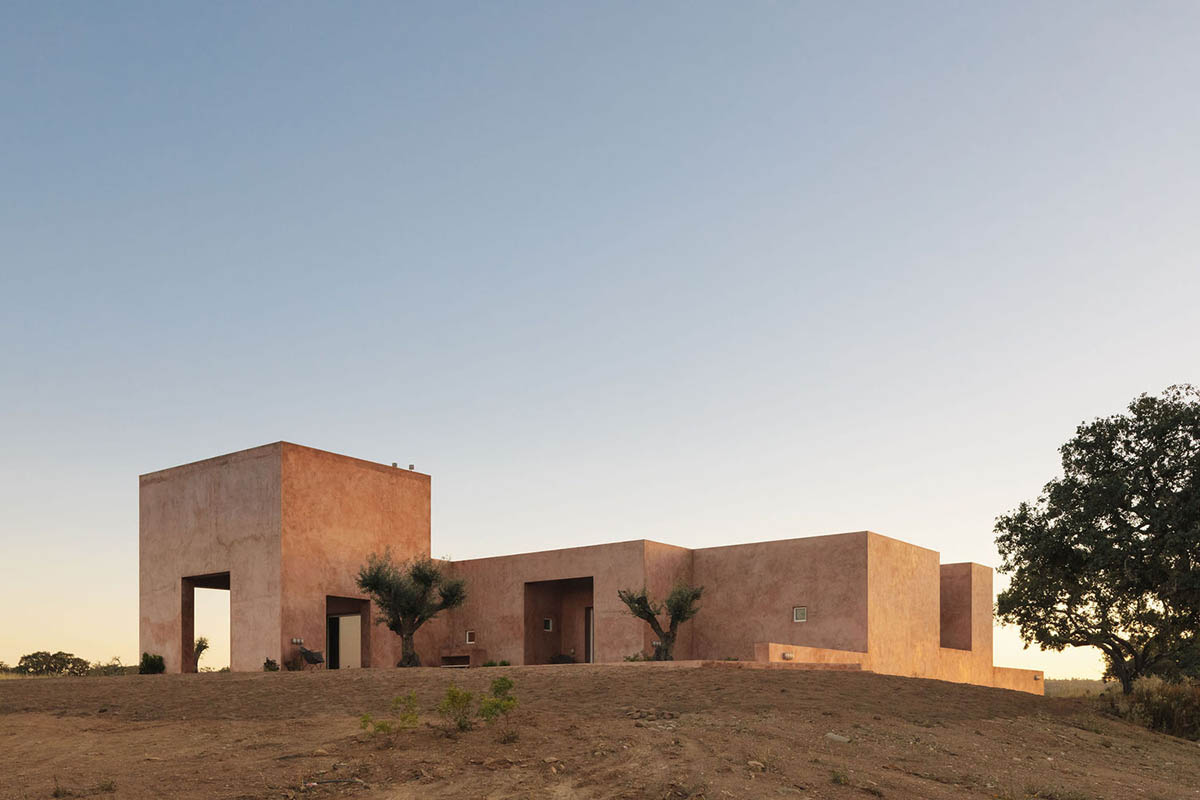 Located on the vast territory of Alentejo, the house emerges from an extensive tank leaning against a wall facing south, as if it were a sounding board for the entire landscape, as the architects explain in a project description.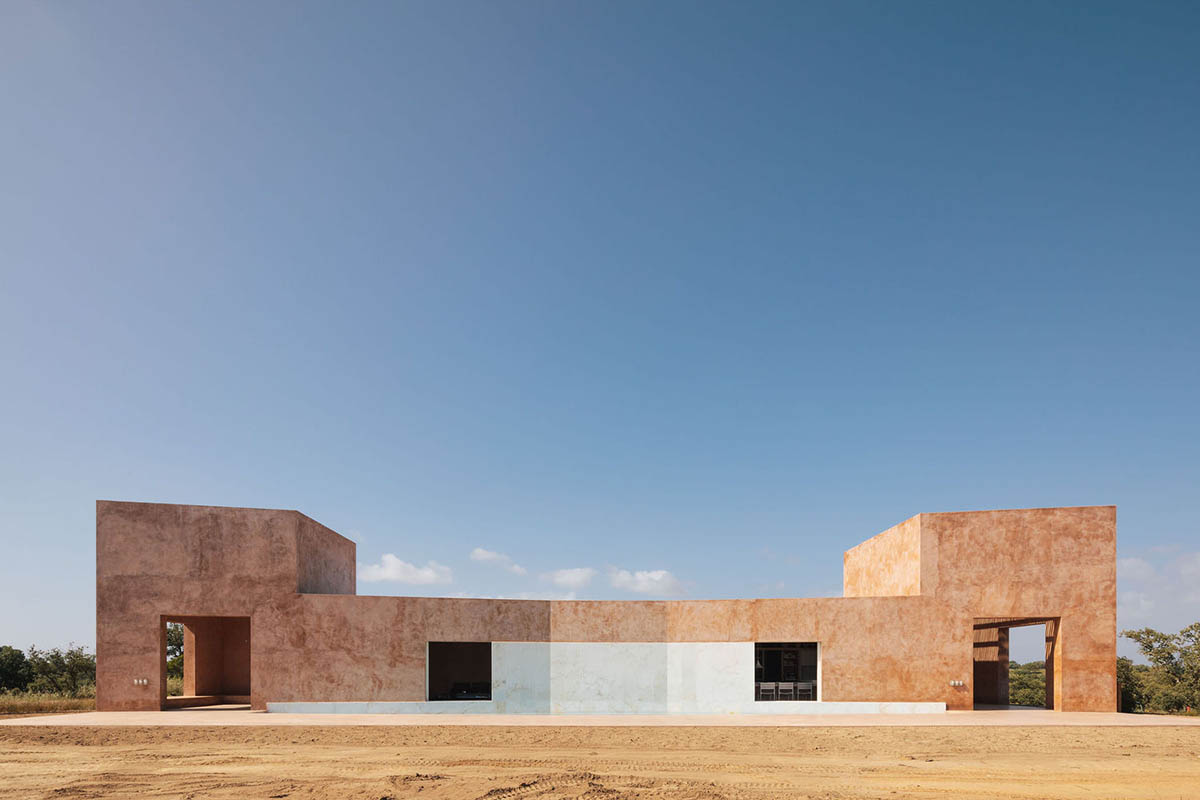 The house looks like a massive volume but its heaviness is reduced through subtraction of some volumes and presents large windows and openings to reduce this kind of effect.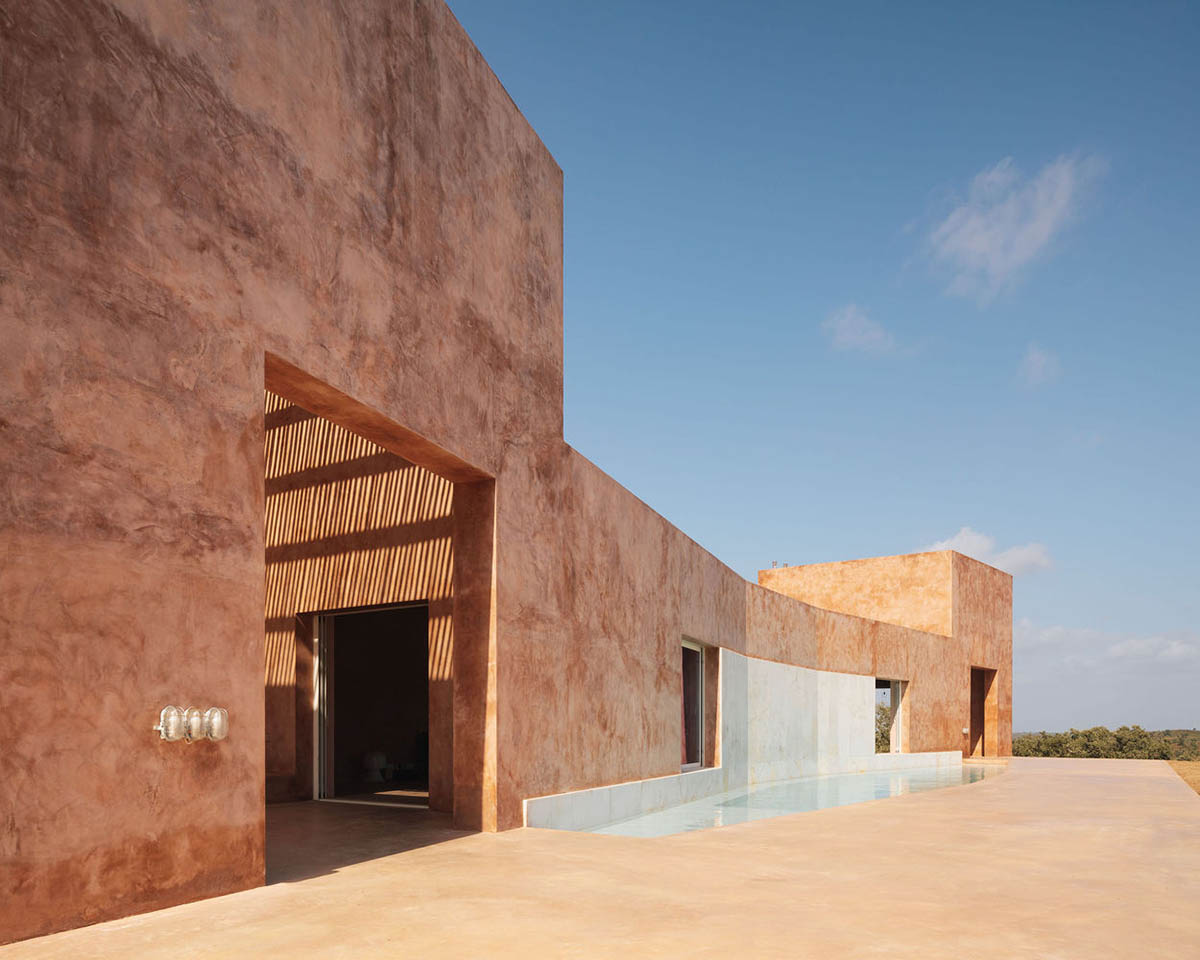 Designed on a T-shaped layout, from the top, it is acting like a bird getting ready to fly. A central courtyard becomes a breathtaking space of this house.
On the other side of the wall, the architects designed the social spaces of the house, while the two rooms act as transition places between interior and exterior, fundamental for daily life.
The studio placed different private spaces around a small interior patio. Based on an approach of simplicity and minimalism, the house is covered with lime mortar and insulated from the outside with cork.
"The shape and geometry of the spaces, the prominent openings, and the emergence of this materiality give the house a sense that is difficult to recognize from the images," said Bak Gordon Arquitectos.
Inside, the architects avoided of using too many furnitures and fixtures, these elements are used in spaces where necessary. In the living room the seating group is made of leather so that it can complement the same color palette.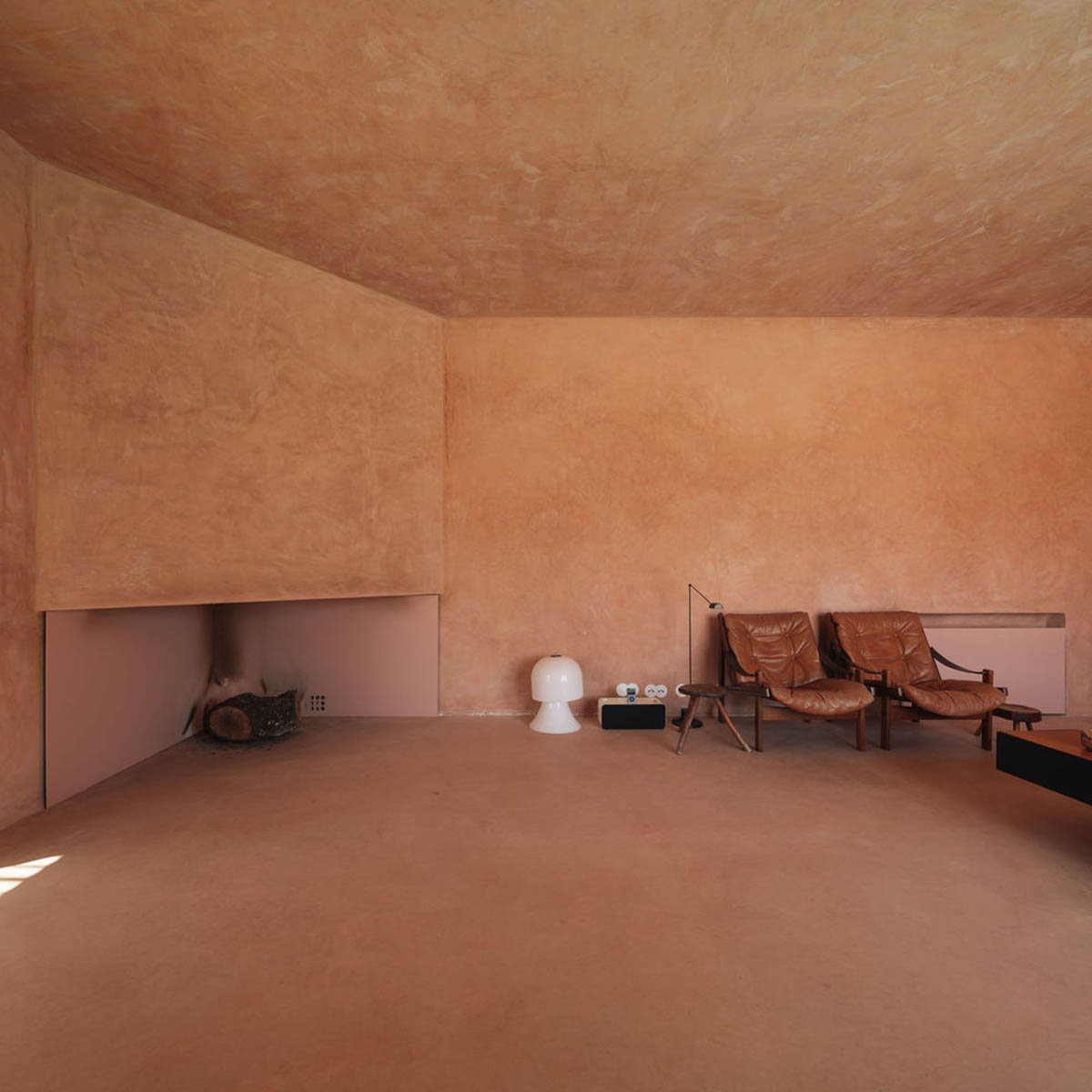 Smoothness of the walls is perceived in the interiors that bring continuity. Large openings, perceived from inside, create a different atmosphere and offer different kind of space to sit and rest end of the day.
At the back side of the house, there is a large open swimming pool that complements the overall geometry of the house. This portion of the house sits on a slope and maintains privacy at the rear side.
At the front side of the house, the entrance can also be reached via a staircase and a big pathway welcomes visitors.
Sketch
Model view
Project facts
Project name: House in Grândola
Architects: Bak Gordon Arquitectos
Location: Grândola, Portugal.
Size: 375m2
Date: 2021
All images © Francisco Nogueira
All drawings © Bak Gordon Arquitectos
> via Bak Gordon Arquitectos