Grimshaw's mangrove tree-inspired proposal wins Shenzhen Airport and Transport Hub competition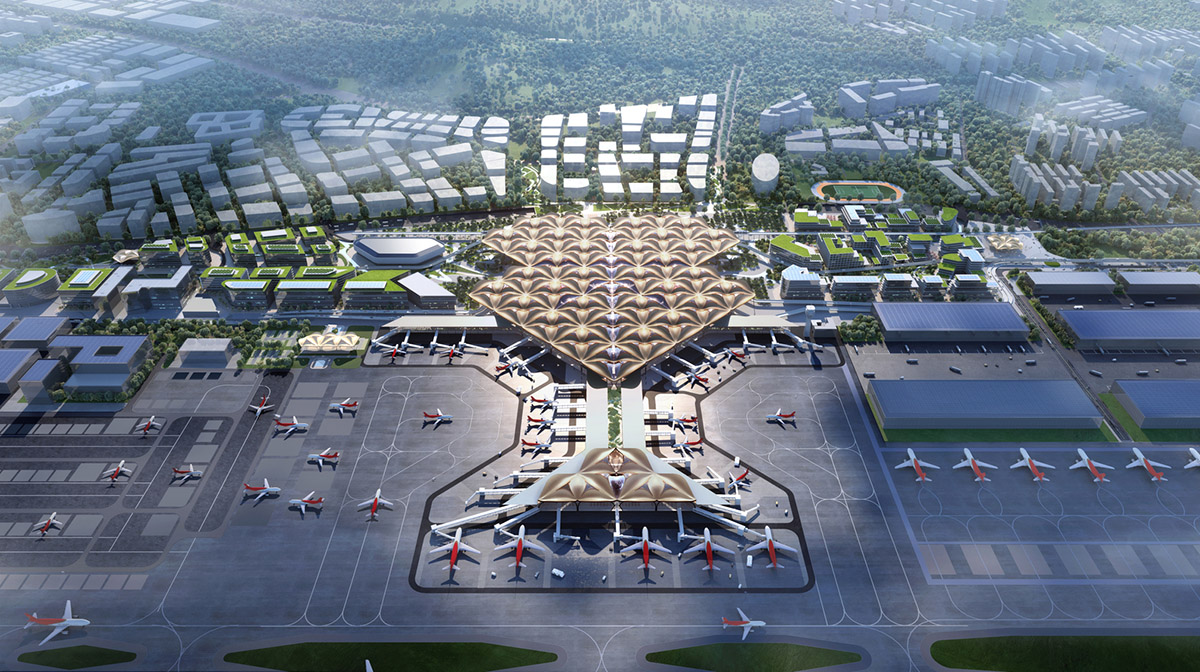 A design team, led by Grimshaw, together with Mott MacDonald, China Aviation Planning and Design Institute (AVIC CAPDI) and Beijing Urban Construction Design and Development Group (BJUCD) have been selected as the winner of the Shenzhen Airport East Integrated Transport Hub competition.
The winning design team also includes schlaich bergermann partner (sbp), Atelier Ten, and GROSS.MAX. Landscape Architects.
The winning design is inspired by the mangrove tree - which has a specific meaning for Shenzhen and since Mangrove trees have an enormous capacity to absorb carbon dioxide and other greenhouse gases.
Grimshaw's design proposal was selected after an assessment by a bid evaluation committee, composed of 13 experts in urban planning and design, architectural design, aviation, railway, urban rail, and integrated transportation.
The competition brief called for "an aspirational vision to create an integrated intermodal transport hub to act as a new urban gateway and landmark for the Greater Bay Area."
The brief also called for a proposal that would be "safe, green, intelligent and humanistic," design which would integrate the latest technologies to create "a new benchmark for similar projects around the world."
The design scheme aims to improve the journeys for thousands of daily commuters, the scheme is envisioned to "provide effortless" transfers between high speed rail and other public transports.
Aiming to be "one of the most integrated transport interchanges in the world", the design scheme will also provide connections and terminal facilities for passengers for those of who travel to in and out of Shenzhen Bao'an International Airport.
"The natural form of the tree's diverse root eco-system, which thrives where waterways converge, inspired the journey passengers will take, both above and below ground, landside and airside, while its bio-diversity will be in harmony with the hub's exciting mix of uses," said Grimshaw.
"We are often inspired by the transfer of geometries and forms from nature into architecture. We have applied this approach to the master plan and interchange design at Shenzhen Bao'an Airport, which is directly inspired by the mangrove tree," said Grimshaw partner Jolyon Brewis.
"Not only does this have symbolic value as an important tree to Shenzhen, but it has led us to a solution for the building that is highly efficient."
"It will also be a wonderful place for people to occupy and travel through. We hope it will lift the spirits of millions of Shenzhen citizens, as well as those who visit this incredible city," added Brewis.
Grimshaw was founded by Sir Nicholas Grimshaw in 1980. Grimshaw's has an international portfolio covering all major sectors, and has been honoured with over 200 international design awards.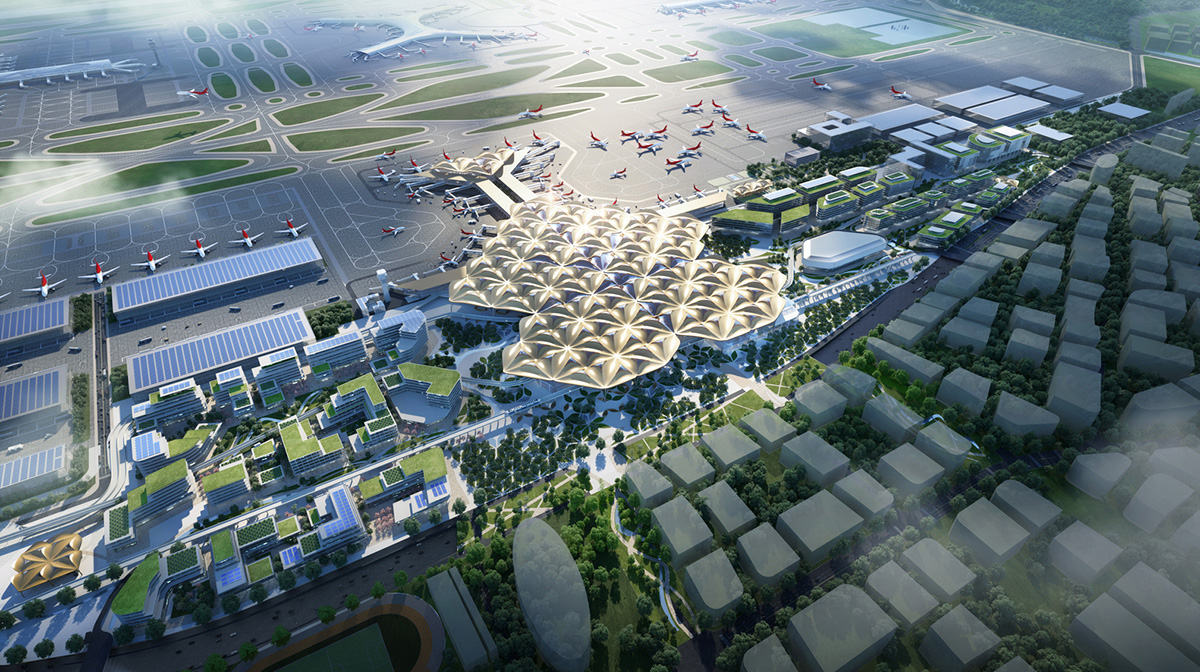 Axonometric drawing
The firm is also known with major projects on airport designs and transportation hubs in the world. Grimshaw, Haptic and STUP are currently working on a design for "India's Greenest Airport". Grimshaw with Nordic Office of Architecture, Haptic Architects designed Istanbul Airport in Turkey.
In WAF 2019, Grimshaw Chairman Andrew Whalley explained the significance of designing net-zero carbon buildings and their performance within the whole life cycles in his keynote lecture.
All images courtesy of Grimshaw.
> via Design Middle East