Powerhouse Company's Villa JM features inner courtyard creating "warm interior" in woodland
Powerhouse Company completed a retreat presenting a calm and intimate atmosphere in the Netherlands woodlands.
Named Villa JM, the house is nestled in the woodlands in the south of the Netherlands, the villa carefully maintains its relationship to the outdoors with its central inner courtyard.
Covering a total of 407-square-metre area, the villa is characterized with its stone structure and wood elements that introduces a secluded place to live and relax overlooking the forest.
Based on an elongated U-shaped floorplan, the houses' central courtyard reveals only a tantalizing glimpse of its inner world.
For one-story design, the architects are inspired by the location, an extensive wooded site in the south of the Netherlands. The architects discreetly positioned expanses of glass to offer their clients the best of the natural views, while closed volumes safeguard their privacy.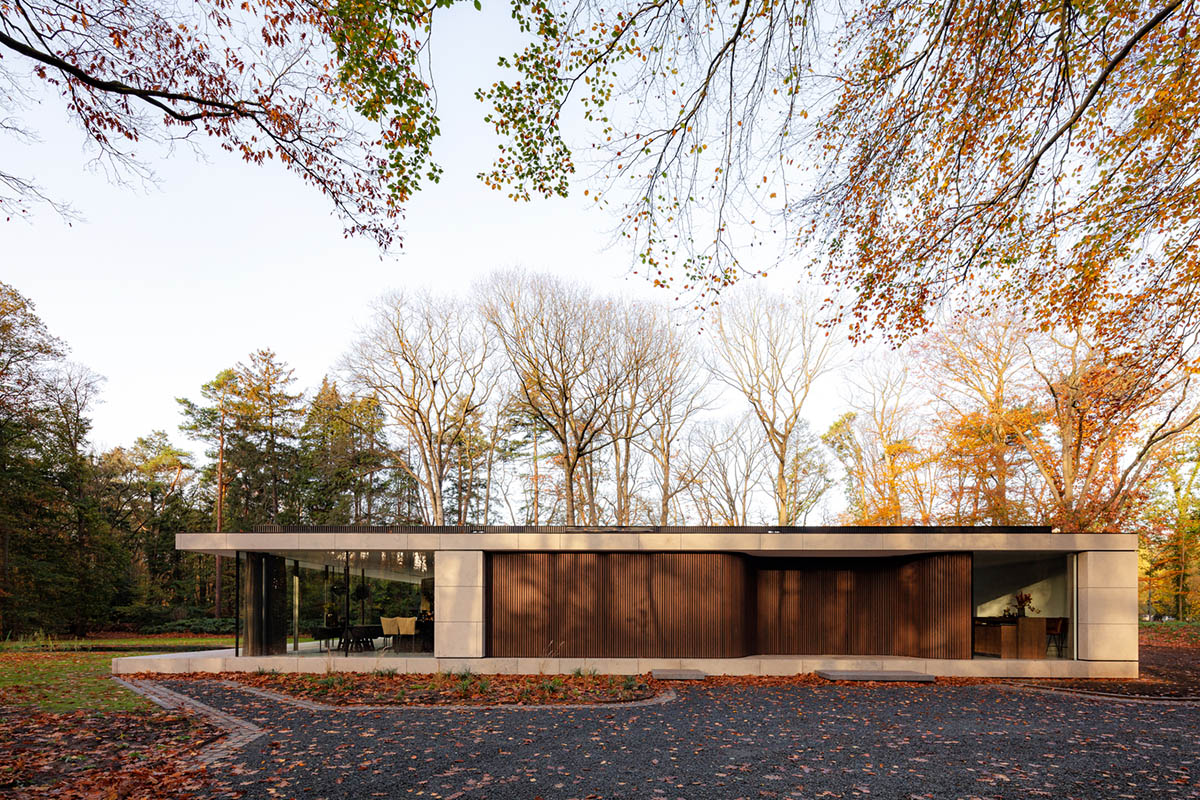 By using natural stone and wood, these materials add depth to the one-story design, which pairs sober straight lines and monumental volumes with seductive curves and sinuous glass walls.
Described as "woodland retreat", the villa is perceived from the road as a closed stone rectangle, pierced only by one large opening. "This monumental opening reveals its inner courtyard garden, giving a hint of the warm interior," said Powerhouse Company.
They raised the entire building with all terraces 40cm from the ground level, the architects added to its monumentality and presence in the landscape, while providing the villa with several integrated terraces.
"The glass-walled courtyard garden translates the surrounding landscape into a domestic context. A small annex houses the bike garage, dog's quarters, and covered parking," added the studio.
Villa JM presents "lightness of being"
Although the heavy stone volumes and austere straight lines recall a serene retreat, the curved lines and glass walls balance the overall structure in terms of the lightness of being.
For example, the living room is bounded entirely by glass. Only one small section, detailed in the facade in richly veined marble, is closed. Simple white plaster surfaces and carefully crafted built-in furniture elements enhance the uncluttered esthetic.
"We extended the lines of our design to fit all of our clients' spatial needs into a single story," said Stijn Kemper, Partner.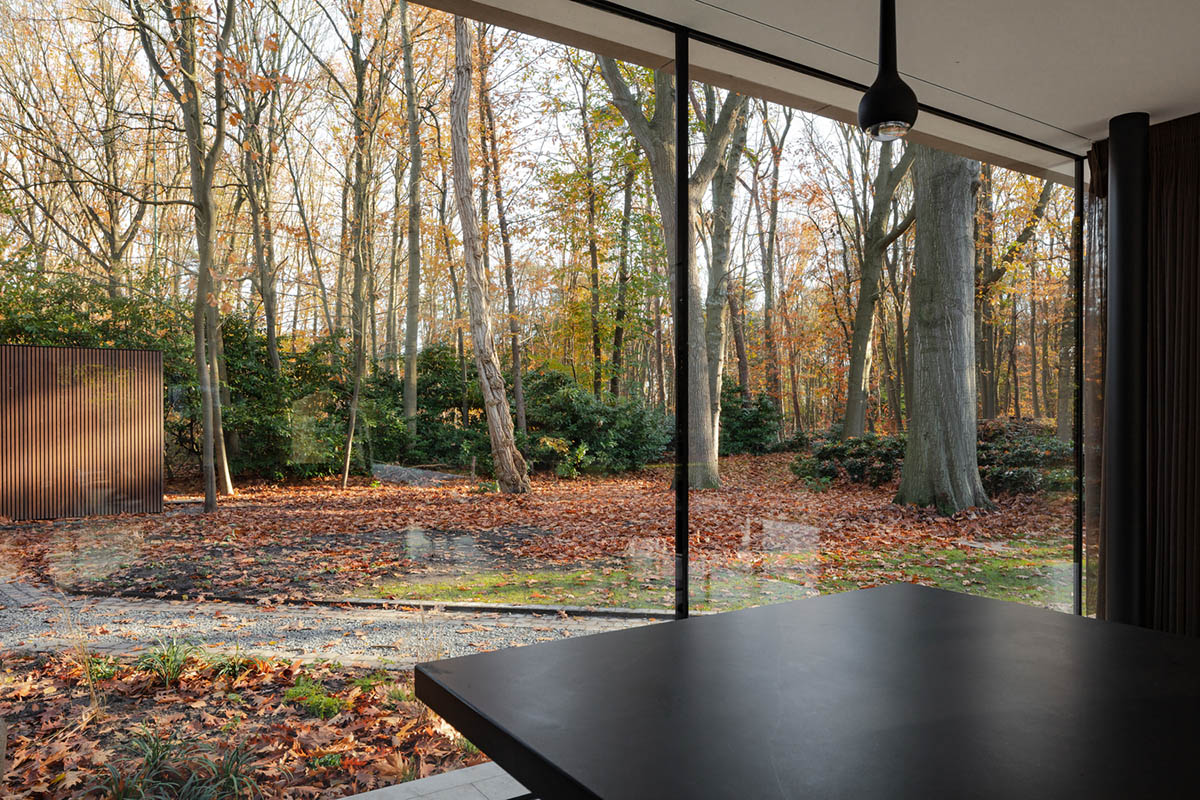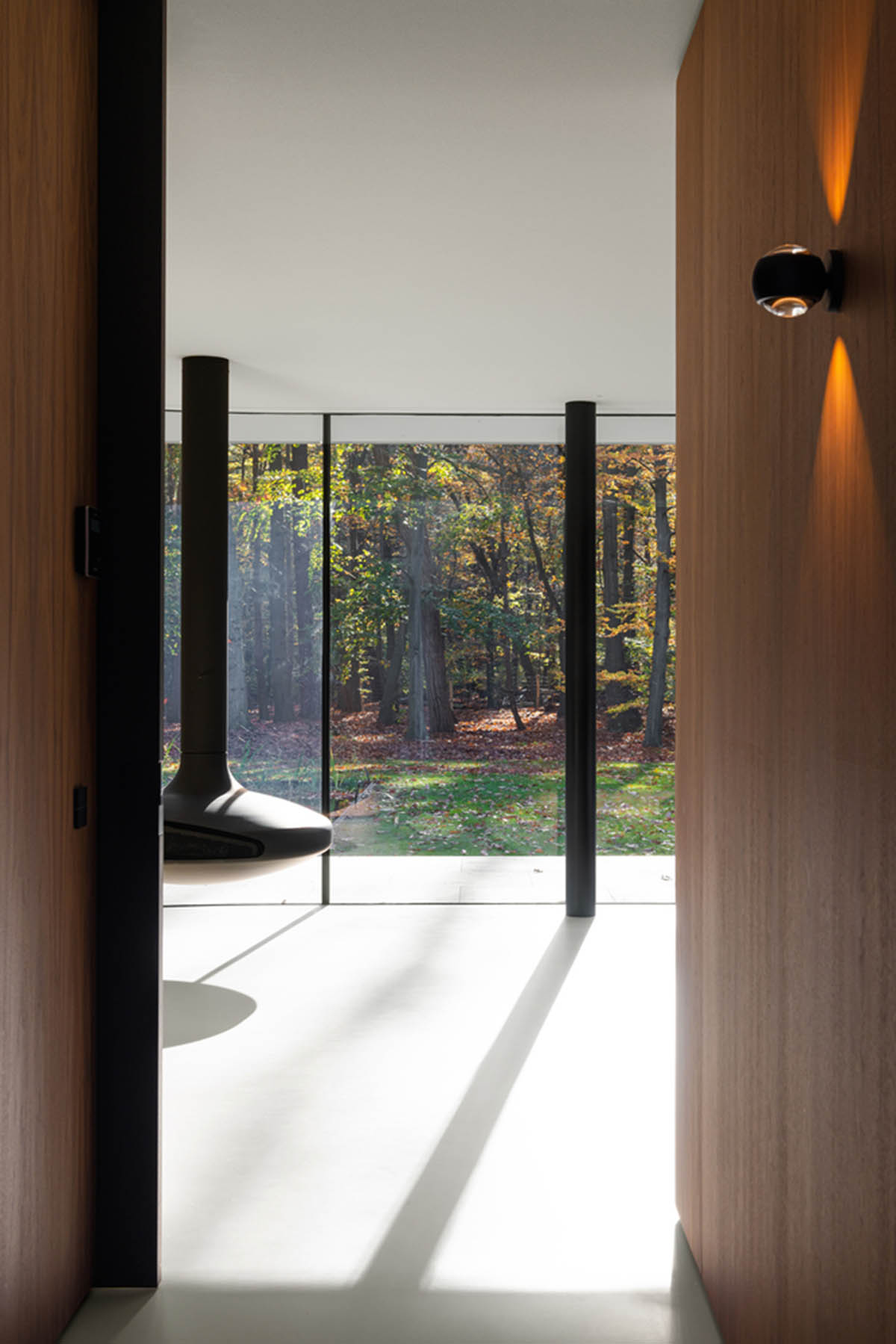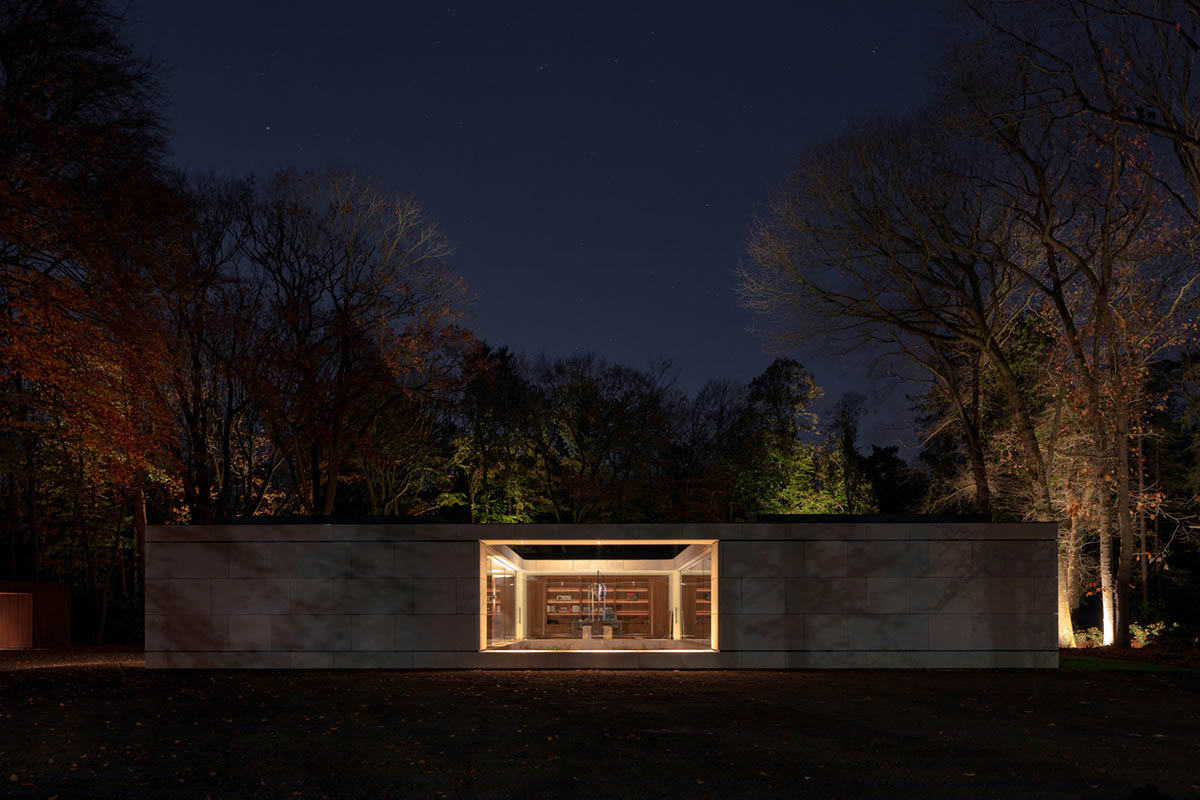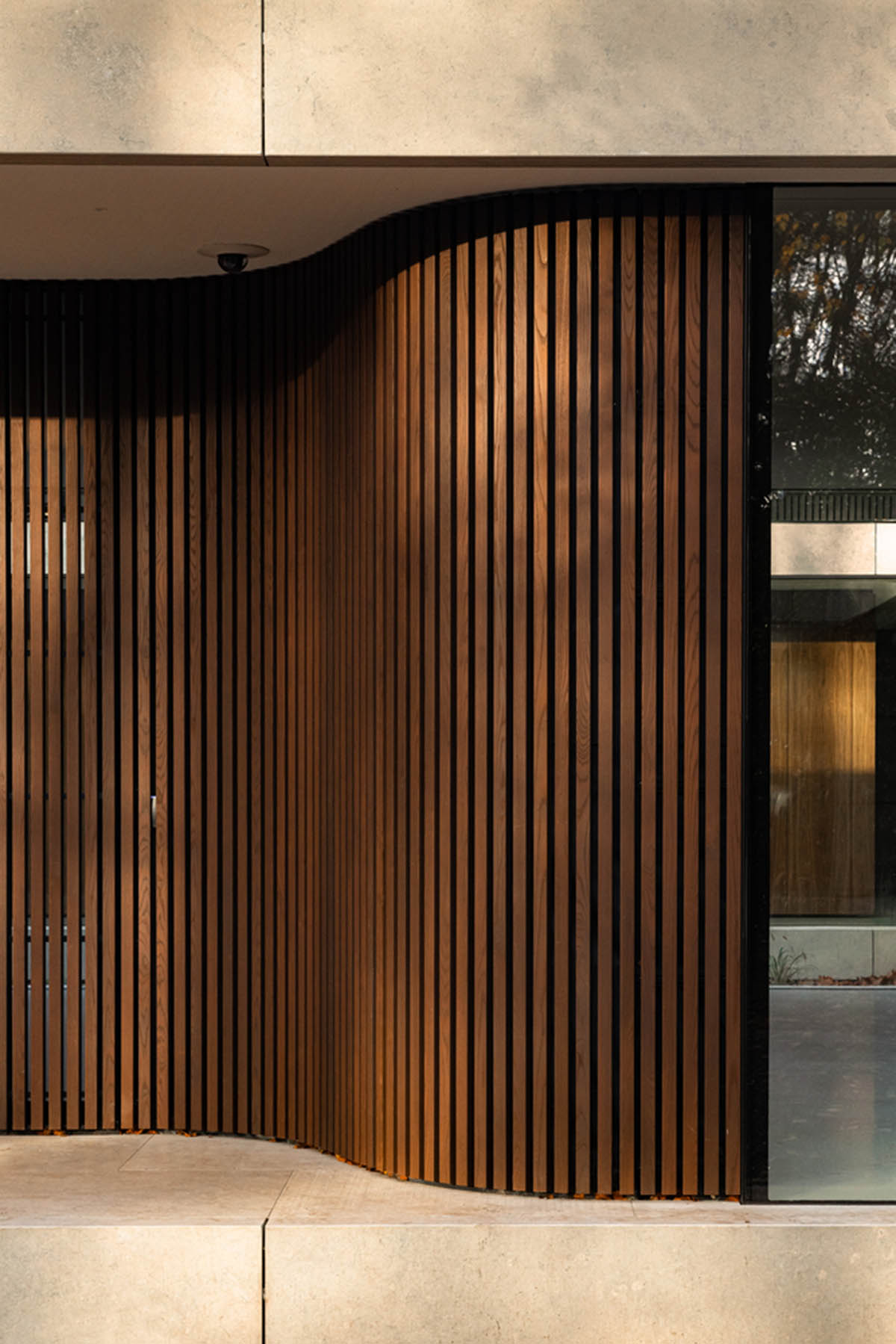 Site plan
Elevation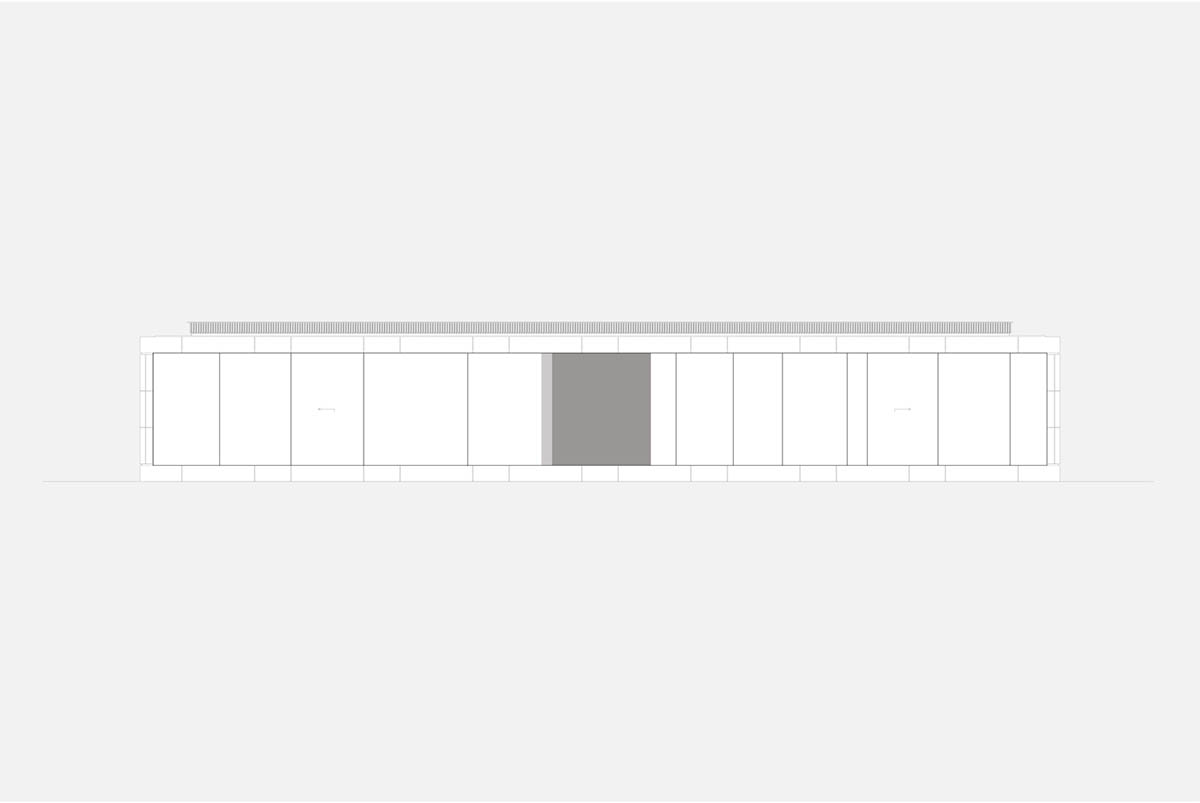 Elevation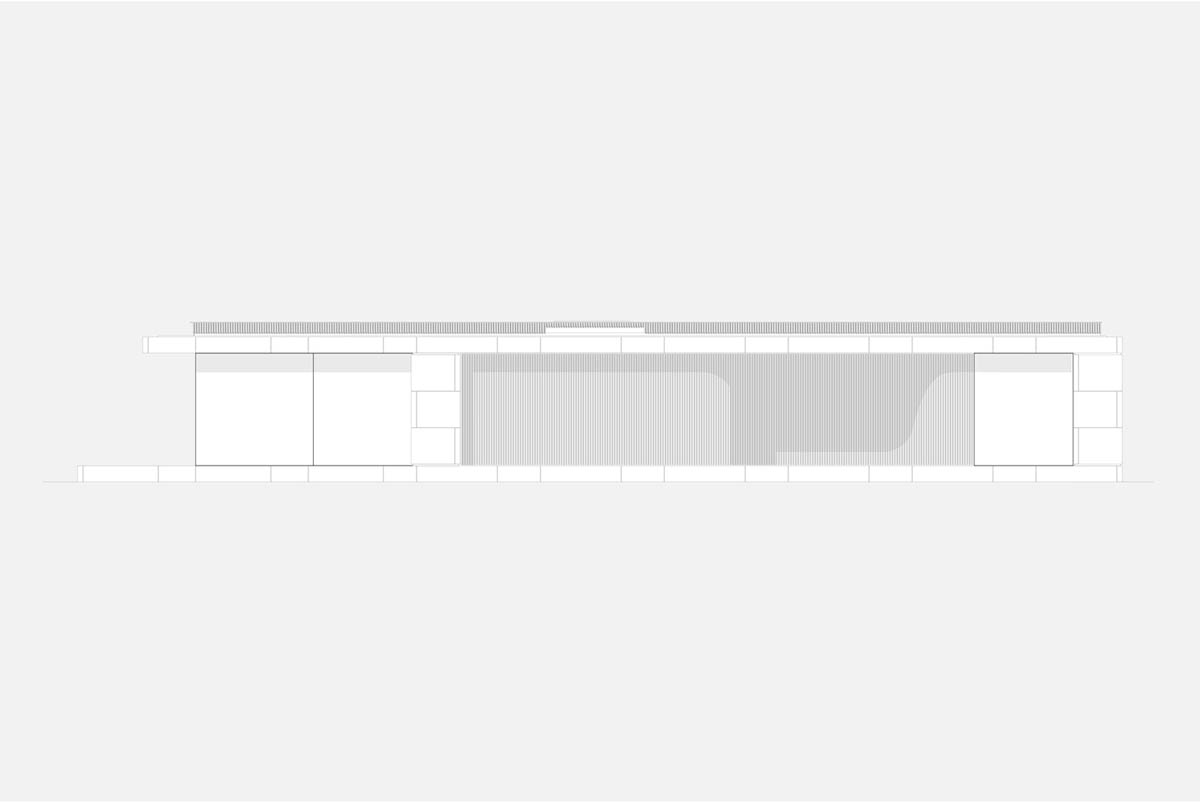 Elevation
Elevation
Rotterdam-based architecture firm Powerhouse Company was founded by Nanne de Ru in 2005. Alongside Nanne de Ru, the firm is led by Paul Stavert, Stijn Kemper, Stefan Prins, Sander Apperlo (Munich) and Johanne Borthne (Oslo).
Powerhouse Company has offices in Rotterdam, München, Oslo, Beijing.
Project facts
Project name: Villa JM
Architects: Powerhouse Company
Location: the Netherlands
Size: 407m2
Date: 2020
All images © Sebastian van Damme
All drawings © Powerhouse Company
> via Powerhouse Company