World Architecture Festival launches WAF Futures in association with WasteBuild in July 2021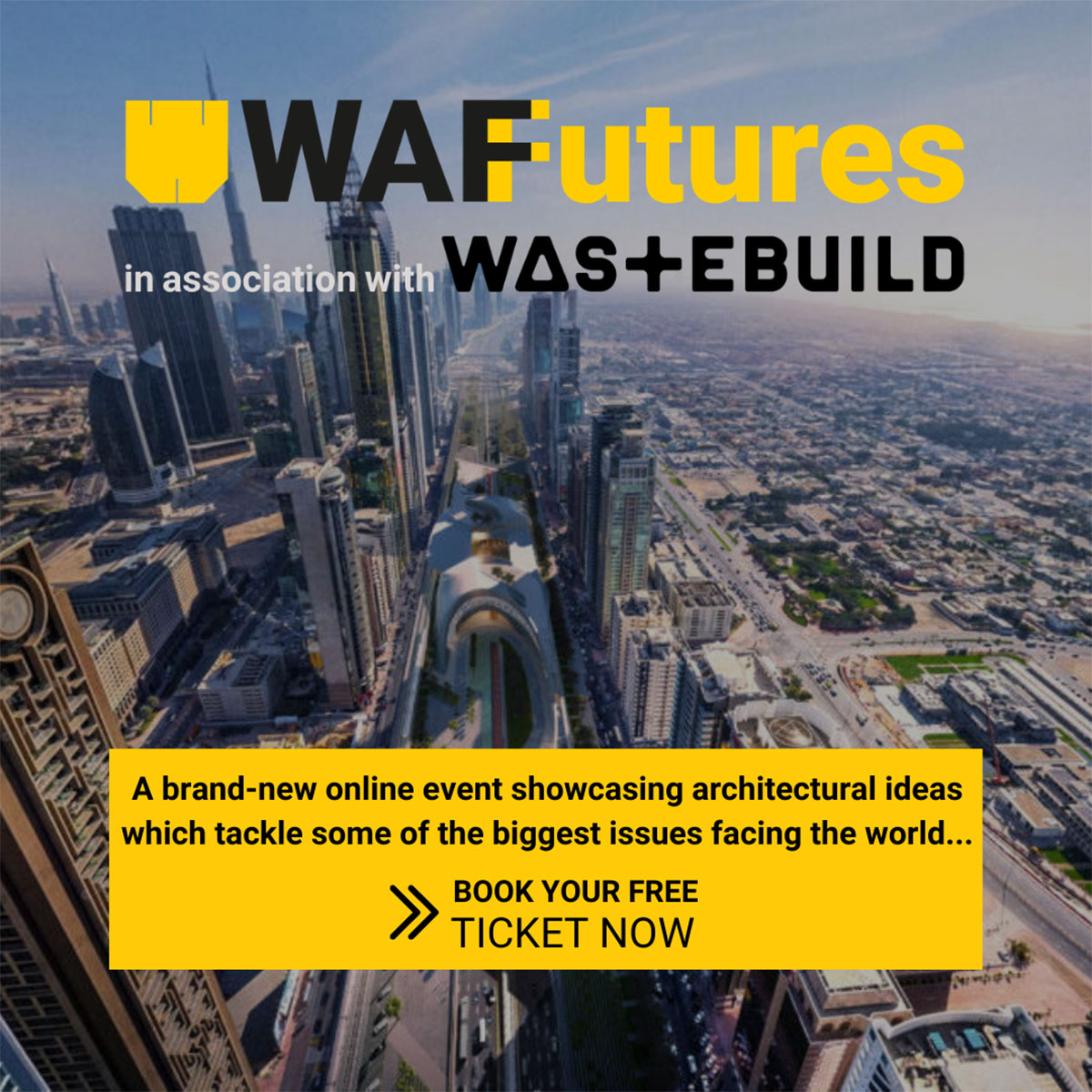 Architectural ideas which tackle some of the biggest issues facing the world will be the subject of a new online event, from 12 to 14 July 2021. World Architecture Festival will be announcing and interviewing the winners of its annual WAFX Awards during the three-day event, which will be free-to-view.
The winning designs will cover Climate, Energy and carbon; Water; Food; Ageing; Health; Re-use; Smart cities; Construction technology; Cultural identity; Ethics and values; Power and justice; and Digital technology.
The designs are all future projects, and have been entered for the main WAF Awards programme, which will be judged in Lisbon this December.
Past winners have included: X-Space | Urban Fabric Regeneration by Verform, Ulsoor Lake by Arup and Badaevskiy Brewery, Redevelopment by Herzog & de Meuron and APEX project bureau.
"In a period of profound change across the world, architects will play an important part in creating buildings, cities, public places and landscapes that respond to the challenges we have identified. There are immense amounts of research being undertaken across the profession which we hope we can draw attention to, and which we intend to support through publication, exhibition, and funding initiatives," said WAF Programme Director Paul Finch.
"These are big-picture initiatives which concern architects both individually and collectively, and we want WAF to play a part in promoting initiatives which are aimed at making life better."
The WAF Futures week will also feature WAF category shortlist announcements from the main WAF Awards programme, comprising 44 categories covering completed buildings, interiors, future projects, and landscape, and live interviews with the winners of the WAFX Awards.
WAF's live event is planned to take place in Lisbon from 1 to 3 December, which was postponed due to thronging coronavirus.
Following WAF Futures and co-located on the same online platform is WasteBuild EVERYWHERE. Taking place from 15 – 16 July, it is the must-attend event for the international construction industry to be inspired, meet new contacts and to win business in the new circular built environment sector.
Tickets cost just £130 +VAT if booked before 30 June and WAF Futures registrants will receive an exclusive discount code saving an additional 10% on the ticket price.
For more details on the WAF Futures week, WasteBuild EVERYWHERE, World Architecture Festival and Inside World Festival of Interiors 2021 please visit.
Top image courtesy of WAF.
> via WAF