A Flexible Learning Hub by Sasaki Bridges Two Historic Buildings
Educational paradigms are constantly evolving and improving. As project-based learning and cross-disciplinary teaching get more and more popular in the 21st century, The Lawrenceville School felt the need to respond with an innovative learning hub that connects an existing museum and the visual arts building. The Gruss Center for Art and Design provides that response by establishing a connector that is sensitive to its context and environmentally sensible.
The building is mostly transparent, contrasting its neighbors, that gown traditional, brick facades. All spaces inside are connected in section, which allows for natural light to flow in through the spaces and provide visibility across the different programs. The pop-up roof above the Flex room is conceived to bring even more daylight into space, connecting the occupants to all dimensions of the exterior space.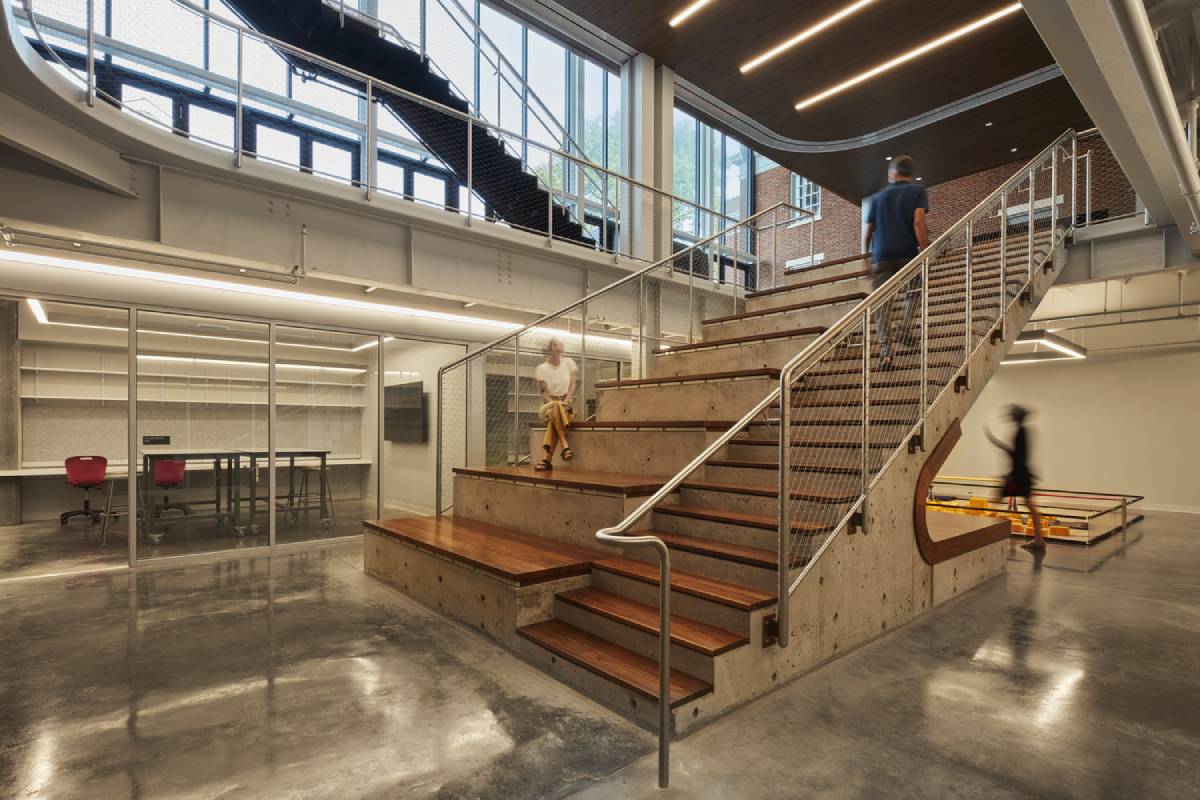 Neutral materials that allow for transparency and student engagement make up the enclosure. The building aims to build on the upcoming maker culture while providing spaces for students to have hands-on experience and group collaboration. The maker spaces are housed on the ground floor, like labs and the central stair, that acts double as an amphitheater connect the basement to the upper floors housing wood and metal shops, clean labs, print and seminar rooms, and large storage areas.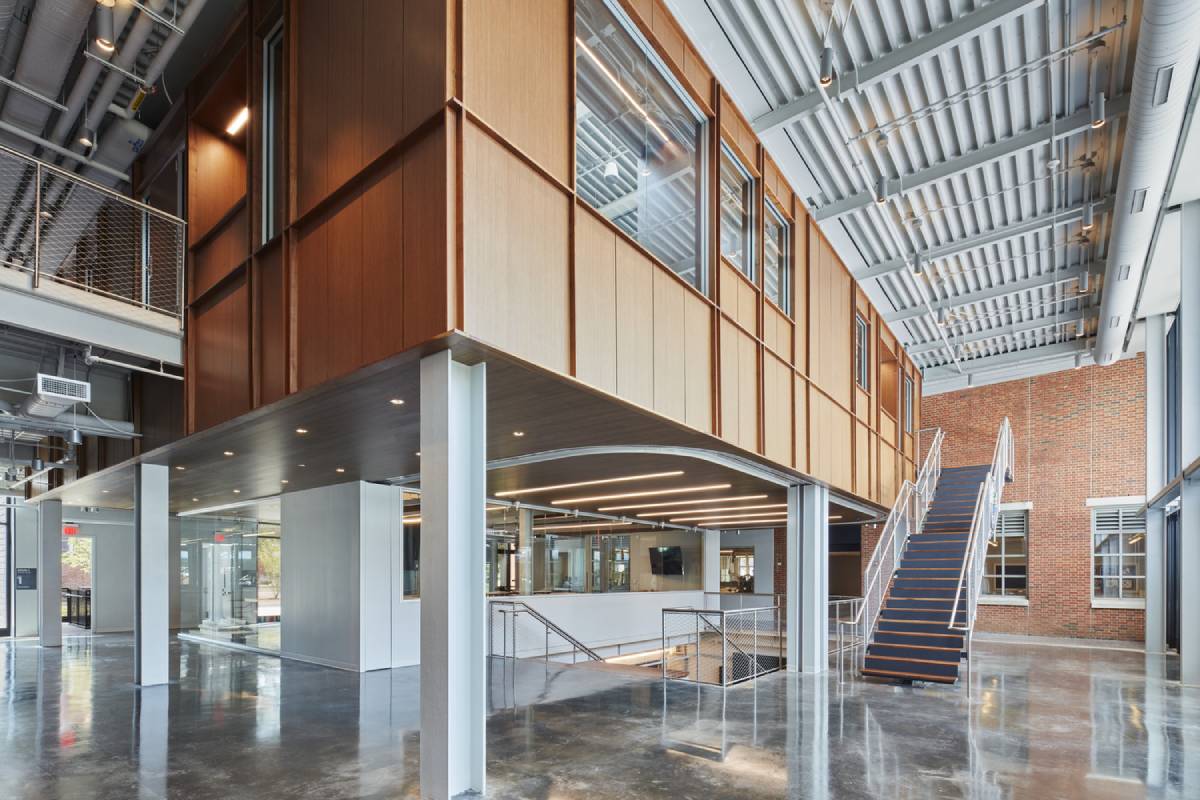 The Flex room, a 2,000 sq ft space, is designed to accommodate any other program needs that are already not provided a space for, by the ability to divide itself to suit various needs. Movable partitions, smart screens, storage areas, and perimeter desks are housed in the space for hosting activities ranging from 100 student lectures to multiple small working rooms for 12 students each.
Project facts
Architects: Sasaki
Location: New Jersey, United States
Area: 183000 ft2
Year: 2020
Design Team: Vinicius Gorgati, Marta Guerra-Pastrián, Lucilla Rosso, Robert Genova, Grace Tsai Lehrbach, Andrew Gutterman, Radhika Mahan
Civil Engineer: Reynolds Group
General Contractor: V.J. Scozzari & Sons
Structural Engineer: RSE Associates
Lighting: HLB Lighting
MEP/FP: VanZelm
AV: Acentech
Clients: Ransom Everglades School
Manufacturers: Cupa Pizarras, Cupaclad, Tremco, Assa Abloy, Firestone Building Products, Glen-Gery, Kawneer, Teknion, Viracon, Alcotex, Dorma, WR Meadows
All Photographs © Jane Messinger
> via Sasaki