World Renowned Specialists including Alejandro Aravena visit Sudan this February
Kerma Expo 2019 earth architecture is an international platform. A celebration of earth ,art, culture and architecture. "The concept behind it is to bring the earth together by reviving the earth architecture in karma and in Sudan in general."
Introducing Sudanese and Nubian culture to the world and a history of a civilization that is 10,000 year old, the earthen based civilization is considered to be the oldest human settlement in Africa.
The ancient kingdom of Kerma (2500-1500 B.C) to the clay brick town of Alkhandag, and Coral buildings of the old city of Suakin are all incredible example of earth based architecture in Sudan. However, with modern living requirements and the influence of industrialization and foreign culture and technology, Earthen Techniques have taken the back seat in the construction industry.
The local ancient history of Sudan is finally attracting international attention the Meroe Royal Baths's shelter designed by Kere Architecture is an example.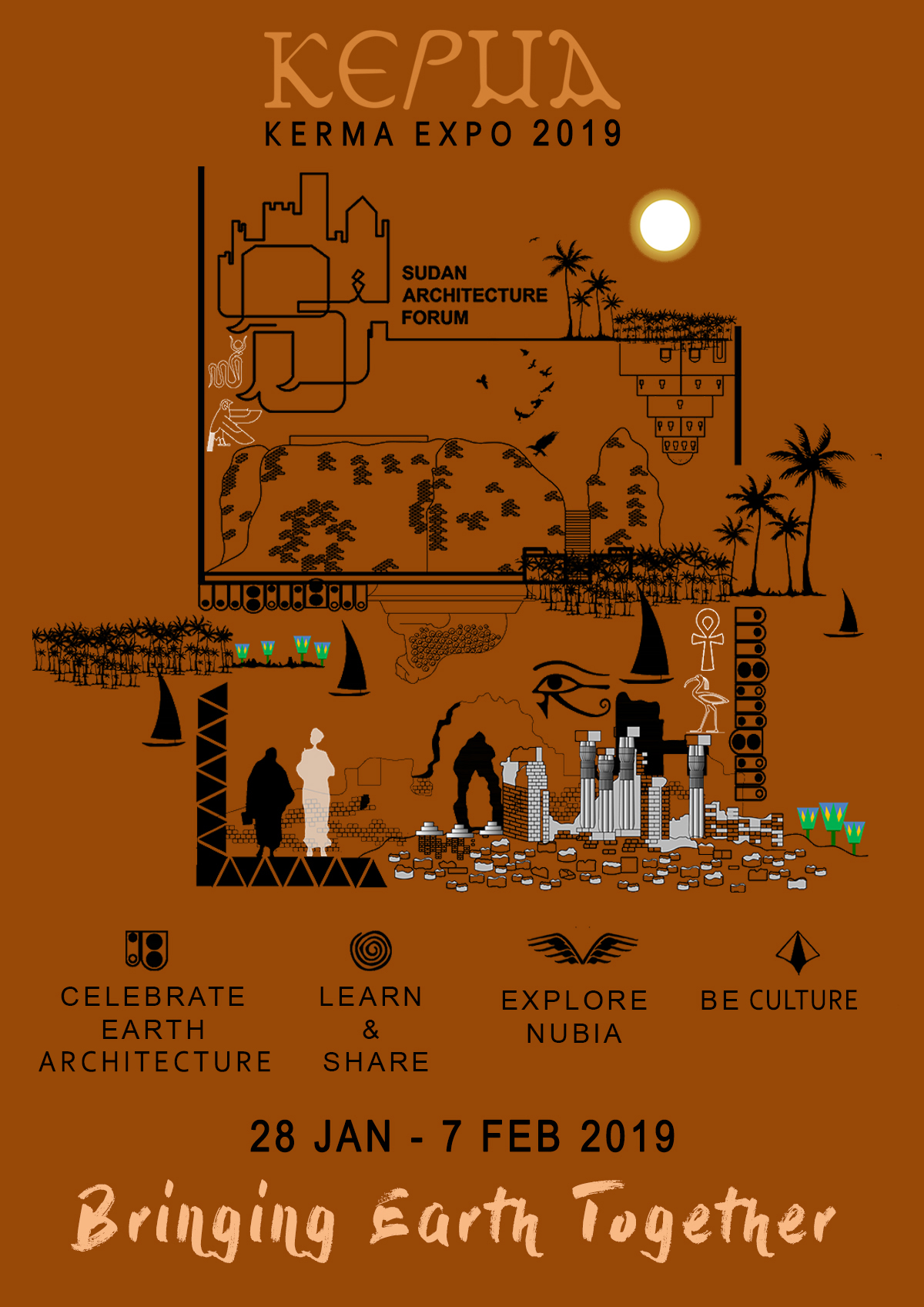 Image © Kerma Expo
This event is organized by the Sudan Architecture Forum (SAF). Along with The European Union, the Government of the North State and the University of Khartoum. SAF is an open platform established in 2013 with the first Forum under the name "Potter Forum". SAF as an independent, non-profit, non-discriminatory body aims to have an impact on the built environment in Sudan by highlighting the most pressing issues of architecture today with a focus on architecture in Sudan and supporting high impact initiatives concentrating on the built environment.
SAF's current initiative aims to revive Earthen Architecture in Sudan and reintroducing it as a viable solution to many of the issues facing the built environment today while taking into account the new advancements that have been made in this field. As part of a wider perspective proposal.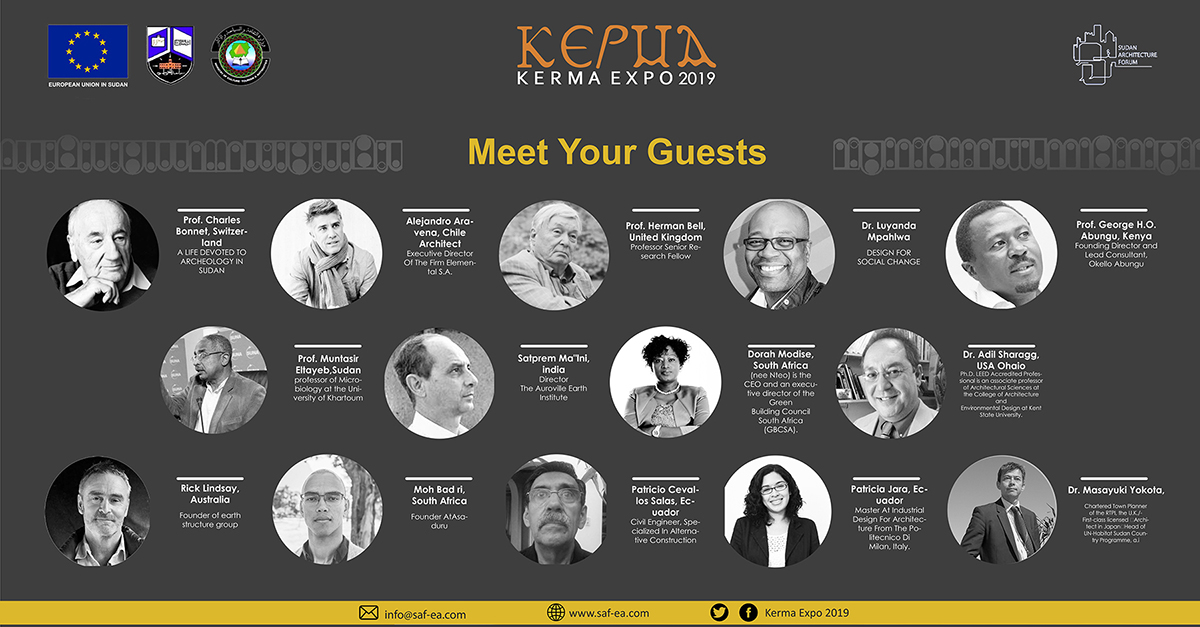 Image © Kerma Expo
The Kerma expo will be taking place in two locations, the first part in Khartoum 28 and 29 of January 2019 there will be a syposum Symposium.pdf with speakers from all around the world discussing several topics including earth architecture and Sustainability.
31st of January 2019 - 7th of February the Expo will take place in Kerma, Northern State Sudan.
Throughout the event several distinguished guests will present talks and workshops.
Guests of Honor:
Prof. Charles Bonnet, Switzerland
Alejandro Aravena, Chile
Prof. Herman Bell, United Kingdom
Keynote speakers:
Dr. Adil Sharagg, USA
Dr. Luyanda Mpahlwa, South Africa
Prof. Muntasir Eltayeb, Sudan
Prof. George H. O. Abungu, Kenya
Dorah Modise, South Africa
Speakers:
Rick Lindsay, Australia
Auroville Eai, India
Patricio Cevallos Salas, Ecuador
Made in Earth, India
Patricia Jara, Ecuador
Meh Badri, South Africa
Pedro N. Montero Gosalbez, Spain
Image © Kerma Expo
The event in Kerma is filled with talks presented by all honorary guests, visits to historical sites, and hand on workshops.
To attend the event you must register using this form.
Accompanying the event are two competitions and Architecture Design Competition and a Photography Competition.
For more information regarding attending the event you can contact SAF.
Top Image © Kerma Expo
> via Kerma Expo and Sudan Architecture Forum