New MK Gallery By 6a Architects Will Be Open To Public Shortly
The New MK Gallery by 6a Architects in Milton Keynes will open on 16th March 2019 to the public. 6a Architects had been constructing the new gallery next to the original MK Gallery on top of the Midsummer Boulevard. The new galley is twice the size of the original.
Image courtesy of Iwan Baan.
The gallery's polished stainless steel facades will reflect the surroundings. Milton Keynes' grid layout and adjacent Campbell Park's geometries have inspired the design.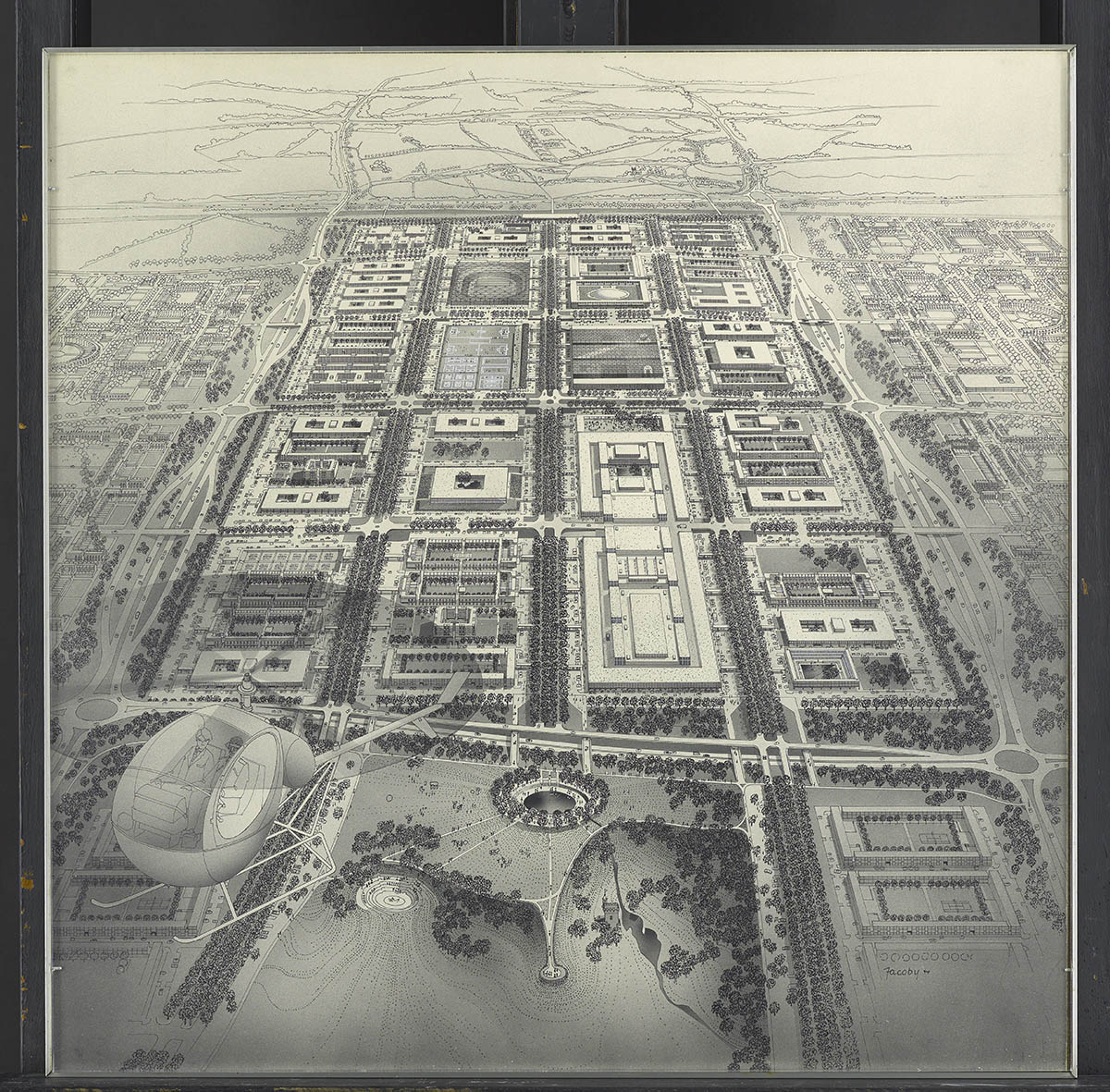 Image courtesy of Estate of Helmut Jacoby.
"The completed development including both old and new structures provides five exhibition galleries, with a total of 500 m2 of exhibition space; a large learning and community studio and The Sky Room, a flexible auditorium on the upper floor with 150 retractable seats and views over Campbell Park and the countryside", says MK Gallery.
Image courtesy of Iwan Baan.
6a Architects also collaborated with artists Gareth Jones and Nils Norman, and graphic designer Mark El-Khatib to create City Club. The club is a sequence of public spaces in and around the new gallery. The foyer, the café/bar and the Sky Room make up the City Club inside the new gallery, while a playscape, a garden and a new façade on the original gallery are on the outside.
Image courtesy of Iwan Baan.
The new entrance has a color scheme seeking to revive the sandstone and terracotta façade of the original gallery. A large red neon heart and a double headed axe, popular signs from early Milton Keynes, form the first ever logotype for the city. The logo and new entrance pay homage to the city's iconic design
.
Image courtesy of 6a Architects.
"The development provides for major exhibitions both contemporary and historical, films, music, performance, family events, workshops, and social spaces open free to all", says MK Gallery.
Image courtesy of Johan Dehlin.
The new gallery's inaugural exhibition is 'The Lie of the Land'. It is spread across all five galleries, curated its Director Anthony Spira, with Sam Jacob, Claire Louise Staunton, Fay Blanchard, Tom Emerson, Gareth Jones and Niall Hobhouse. The exhibition is envisioned as a cabinet of curiosities, making a playful context for Milton Keynes and the new gallery to sit in.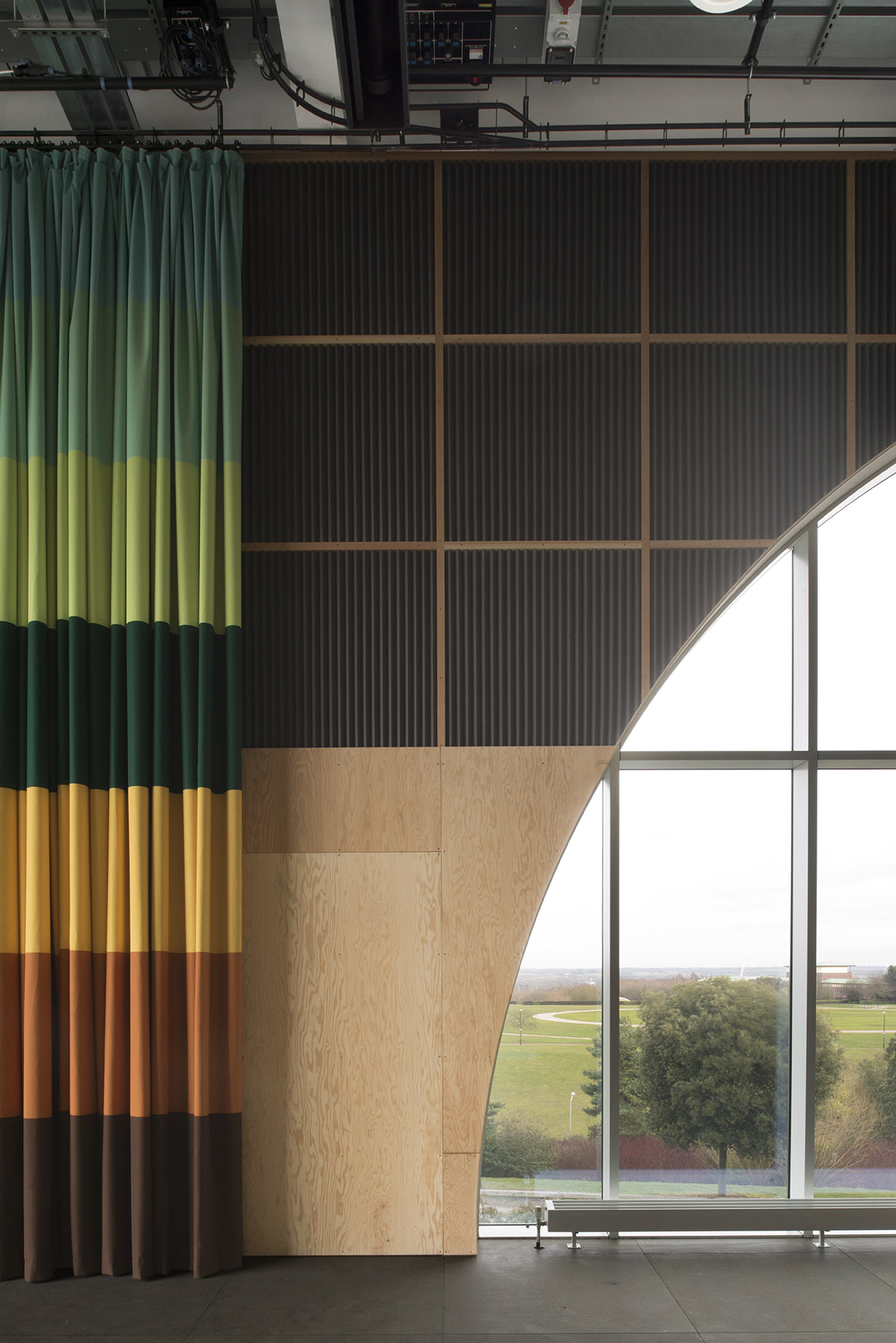 Image courtesy of 6a Architects.
"It looks at changing attitudes towards leisure, culture and landscape over more than 250 years. 85 artists, architects and designers, including Thomas Gainsborough, J.M.W Turner and Joseph Paxton, Yinka Shonibare MBE, Jeremy Deller and Bridget Riley are placed alongside a vintage picnic basket, one of the earliest lawnmowers, Gertrude Jekyll's gardening boots and a banner from Greenham Common. There are also new commissions including a 20-channel sonic portrait of Milton Keynes by sound artist and composer, Caroline Devine, a new film commission working with the community by Ed Webb-Ingall and an immersive installation by Project Art Works", says MK gallery.
Image courtesy of Johan Dehlin.
The new MK Gallery receives regular core funding from Arts Council England, as a National Portfolio Organisation, and Milton Keynes Council. The gallery is a member of Plus Tate network.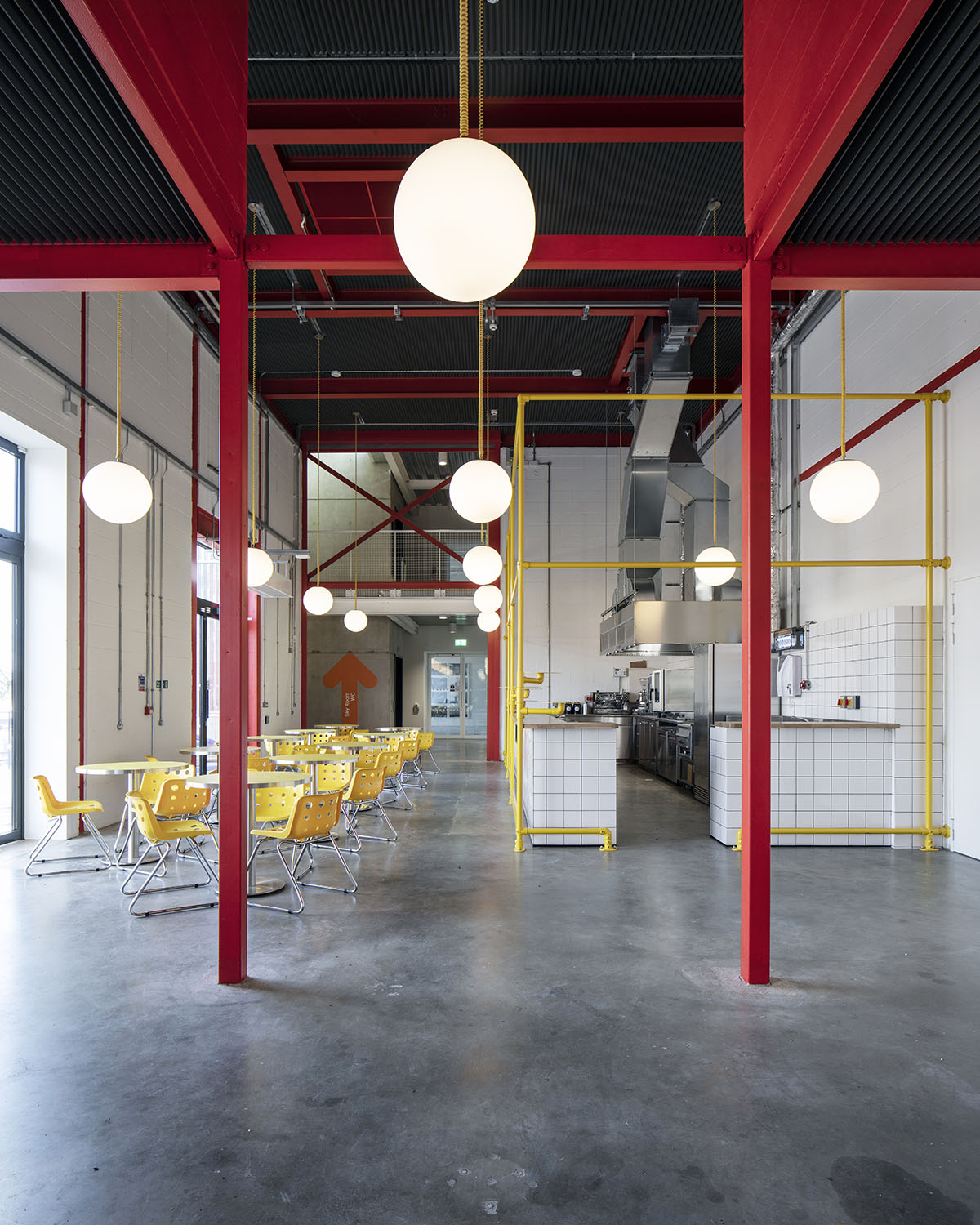 Image courtesy of Johan Dehlin.
Director Anthony Spira says, "Our ambition has been to create a building where the art centre and the social spaces come together in what we believe is a rare example of collective authorship across disciplines, where art, architecture and design are interchangeable. In doing so, we are proposing a new kind of accessible art centre, which pays tribute to and tells the story of Milton Keynes, fully engaged with playful ways of seeing and definitively open to all."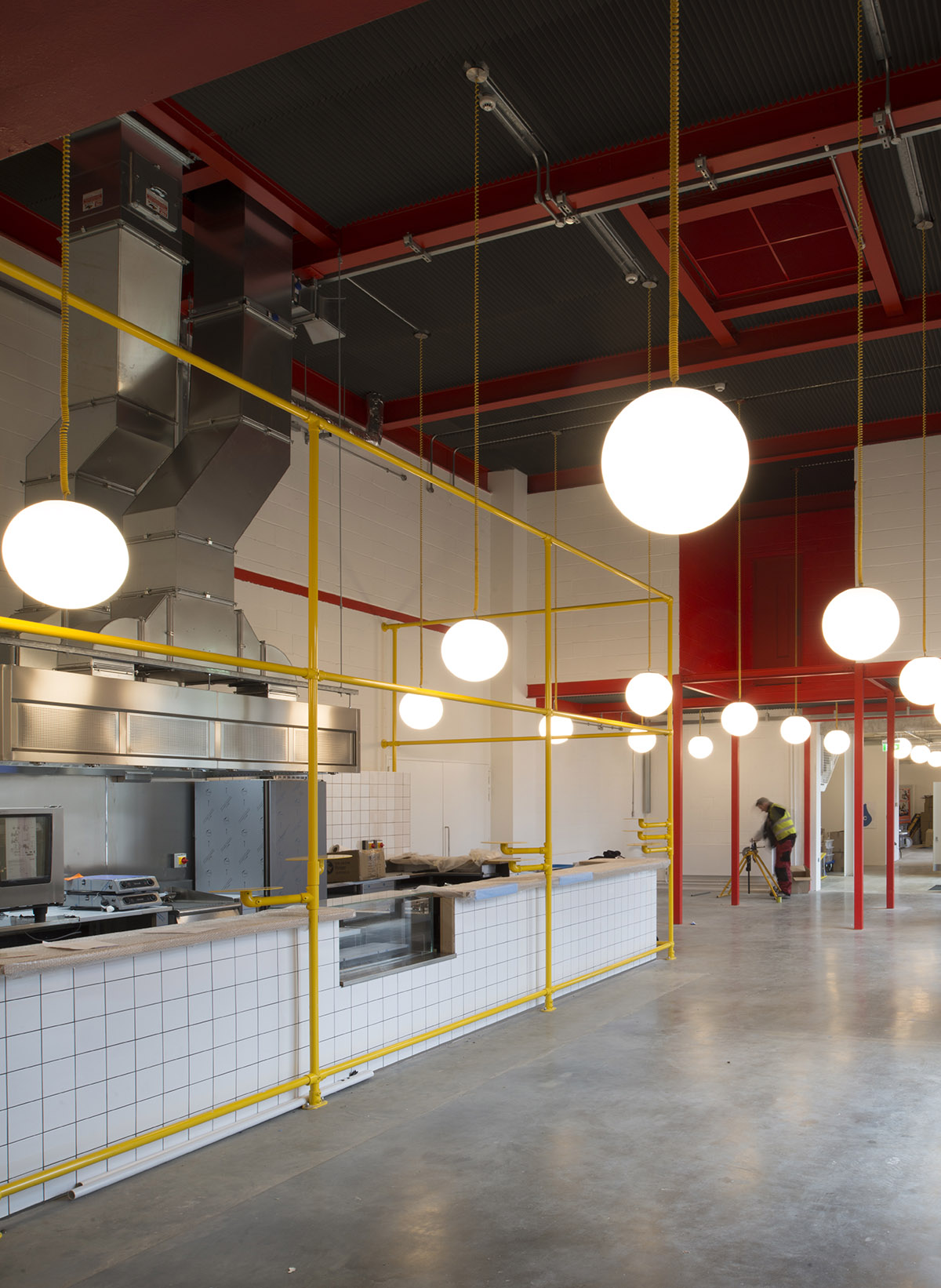 Image courtesy of 6a Architects.
Cllr Peter Marland, Leader of Milton Keynes Council says, "We are proud to be partners and funders of the new MK Gallery. We passionately believe that investment in culture is investment in the future health and well-being of our citizens and will help us to build the reputation and success of our city. We are looking forward with excitement to the opening next spring."
Milton Keynes
Milton Keynes was planned in the 1960s and built in the early 1970s. The utopian aspirations and aesthetics expressed by the city hadn't existed anywhere in the UK back then. Derek Walker, the lead architect for Milton Keynes, aimed to create a city greener than the surrounding countryside.
Image courtesy of Iwan Baan.
Early exponents of hi-tech, such as Norman Foster, Pierre Botschi, James Stirling, Jeremy Dixon, Edward Jones, were involved in the first phases of the development of Milton Keynes. Milton Keynes is one of Europe's fastest growing cities today and one of UK's strongest economies. Milton Keynes' central location and excellent transport links facilitate this growth, making it a 'cultural cold spot'. "The new MK Gallery aims to revive the ambitious, innovative and generous spirit that drove the Milton Keynes Development Corporation", says MK Gallery.
6a Architects
6a Architects was founded by Tom Emerson and Stephanie Macdonald in 2001. The practice is best known for its contemporary art galleries, educational buildings, artists' studios and residential projects, often in sensitive historic environments. The practice is currently involved in major cultural projects internationally, including buildings in Melbourne and New York.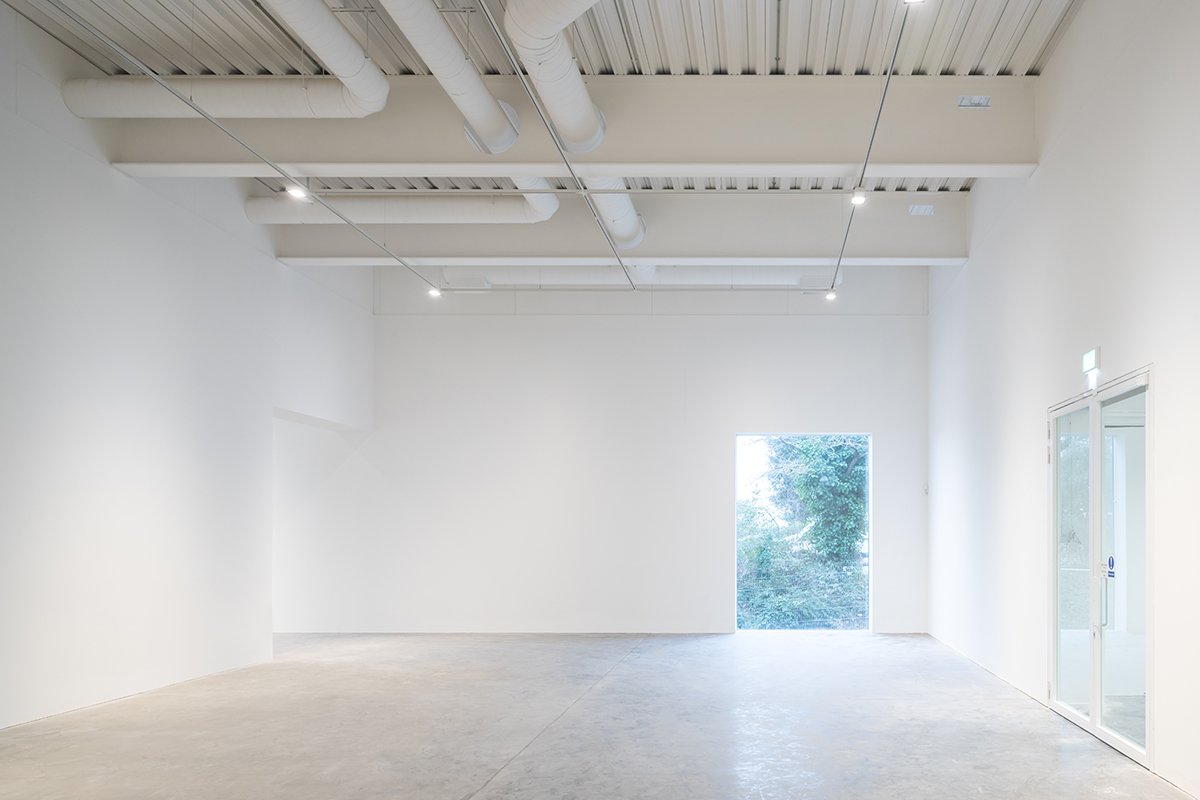 Image courtesy of Iwan Baan.
6a Architects rose to prominence with the completion of two critically acclaimed public art galleries, Raven Row (2009), which won an RIBA Award in 2011, and the expanded South London Gallery (2010). 6a Architects went on to win more awards by RIBA, the Erich Schelling Medal, other shortlisting and nominations.
Tom Emerson was recently awarded the Conrad Ferdinand Meyer Prize 2018 for his work with ETH in Zürich, only the second architect to receive the prize since its inaugural year of 1938.
Nils Norman
Nils Norman is an artist living in London and Amsterdam. He works across public art, architecture and urban planning. He has completed major public art projects and has participated in various biennials worldwide, developing commissions for several galleries.His projects challenge notions of the function of public art and the efficacy of mainstream urban planning and large-scale regeneration. He exhibits and generates projects and collaborations in museums and galleries internationally.
From 2007-2017 Nils Norman was Professor at the Royal Danish Academy of Art and Design, Copenhagen, Denmark, where he led the School of Walls and Space.He is currently involved in playground designs, a library and more. He is also the lead artist for Cambridge's development program for playgrounds, pedestrian bridges, etc.
Artwork part of the inaugural exhibition. Image courtesy of The British Council.
Mark El-khatib
Mark El-khatib is a London-based designer running his collaborative studio developing publications, printed matter, websites, visual identities, exhibition and environmental graphics. Recent commissions include publication design for several events, offices, magazines and other publications. He received his MA from the Royal College of Art in 2010 and was previously a partner at Sara De Bondt studio.
Top image courtesy of 6a Architects.
> via MK Gallery