Raj Rewal-Designed Jang-e-Azadi Memorial At Kartarpur In Punjab Attracts Massive Footfall
Newly built Zang-e-Azadi Memorial and Museum at Kartarpur is now one of the most visited destinations in Punjab, India. The sprawling 25-acre campus of the memorial-cum-museum is very prominently located on the Jalandhar-Amritsar stretch of National Highway-1 at Kartarpur. By virtue of its location, it attracts massive footfall throughout the year. Most of the pilgrims on way to Amritsar halt at Kartarpur to visit this memorial.
World-renowned Indian architect Raj Rewal has designed this state-of-the-art complex, and his signatures further adds to its architectural importance. As the name suggests, the Zang-e-Azadi Memorial has been built to commemorate the contribution and sacrifices made by the Punjabi community in India's struggle for independence.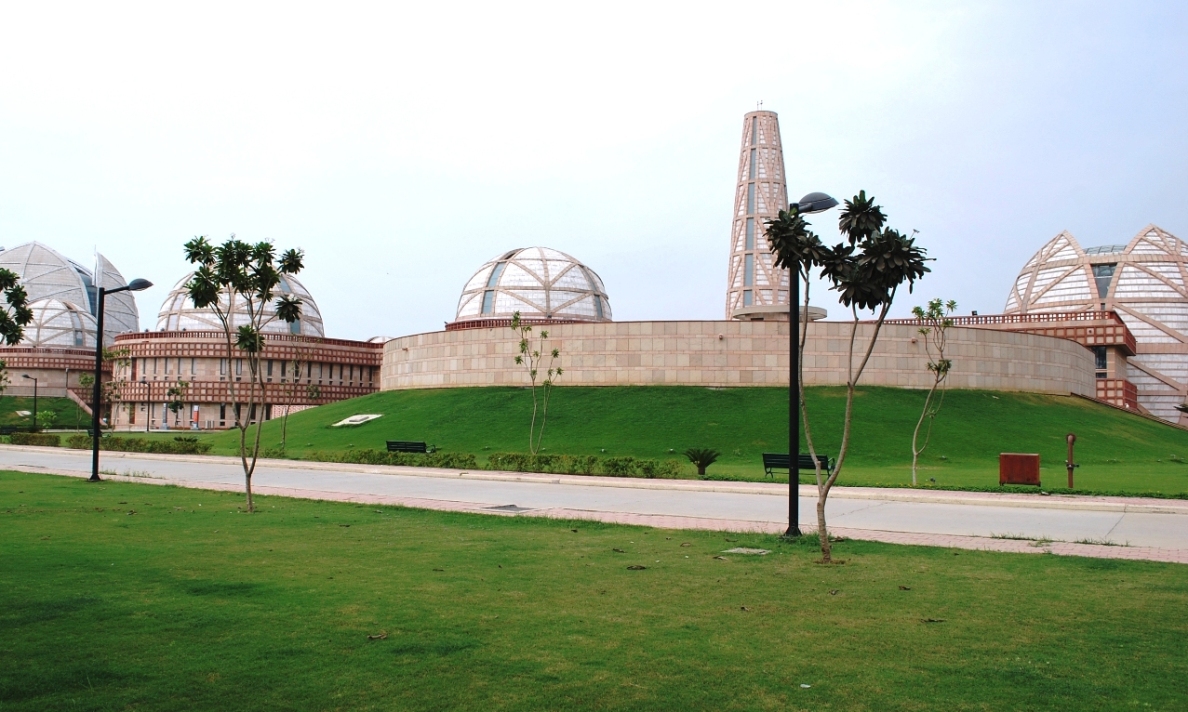 The project was conceived by the Government of Punjab and the foundation stone was laid by the then Chief Minister of Punjab, Parkash Singh Badal who also inaugurated its first phase on November 6, 2016. The second phase of the project was inaugurated by the present Chief Minister of Punjab, Captain Amarinder Singh on March 6, 2018.
Built at a cost of about $28 million this integrated memorial complex is aimed at disseminating knowledge about the rich cultural heritage of the State of Punjab and unparallel sacrifices made by its brave hearts for India's independence.
The Zang-e-Azadi Memorial comprises number of well-equipped galleries to portray various movements of the freedom struggle. The other components include a 45-metre-high tower known as 'Shaheed-e-Minar', a 1000-seat open-air-theatre, a 150-seat movie hall, a 300-seat auditorium, library besides research and seminar halls.
The concept of the Jang-e-Azadi Memorial and Museum is based on a circular enclosure which houses the focal centre of the memorial and integrates it with a harmonious ensemble of galleries amplifying the struggle and sacrifice for freedom around a ceremonial path. The components like auditorium, library and restaurant have been conceived as autonomous units so as to function independently. The aim was to design a lively museum which involves not only the surrounding community but also an important place for tourists.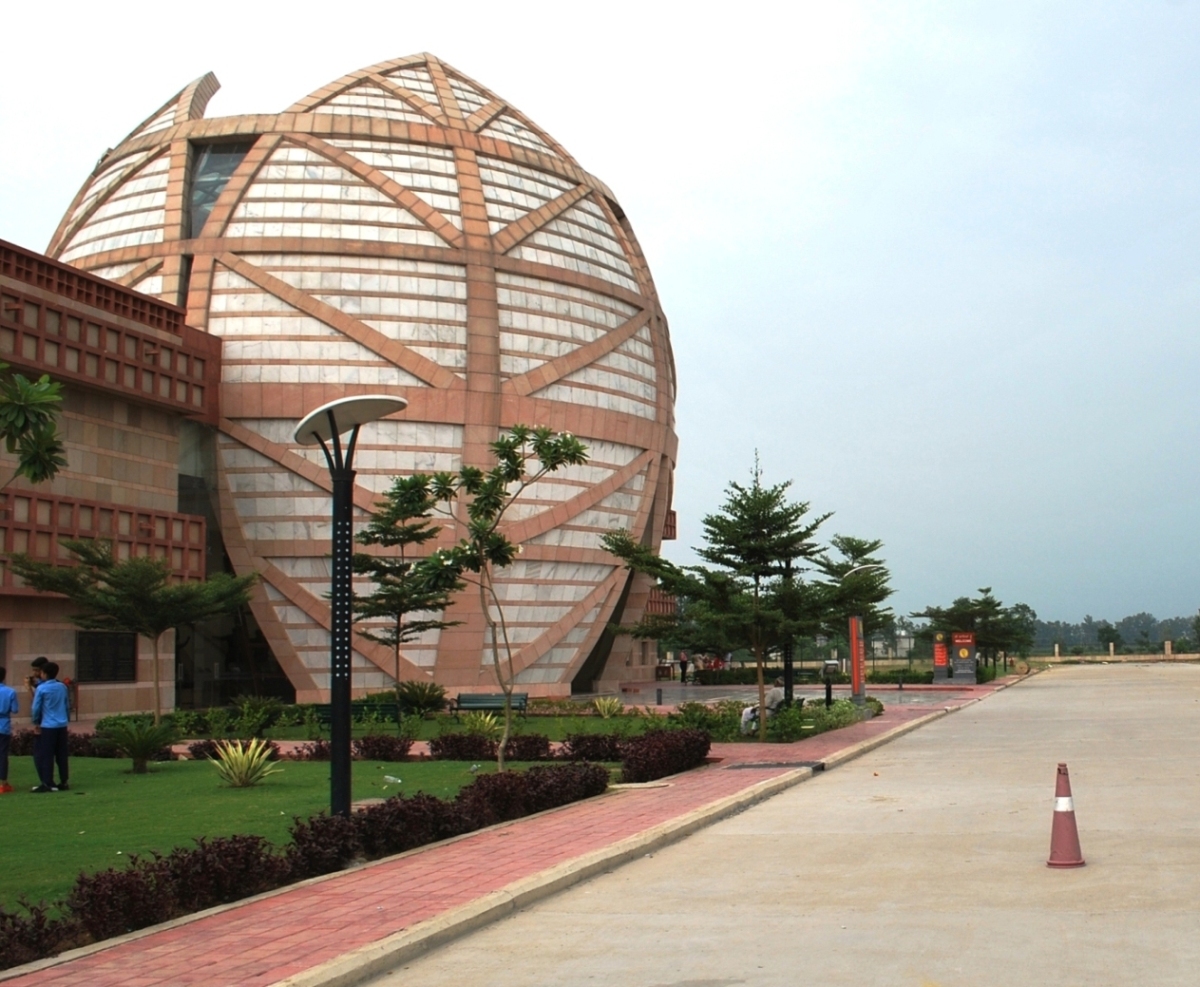 Explaining the project himself Raj Rewal said, "We have just finished one of the most important projects that I have ever done; the Jang-e-Azadi Memorial to commemorate freedom fighters who laid down their lives for independence and struggle for freedom in Punjab. It is a memorial and a museum. It is almost becoming a place of pilgrimage. This is a very large project - there is an amphitheater, a minar and the domes on top are designed to look like flowers. The flowers are a homage to people who were martyred."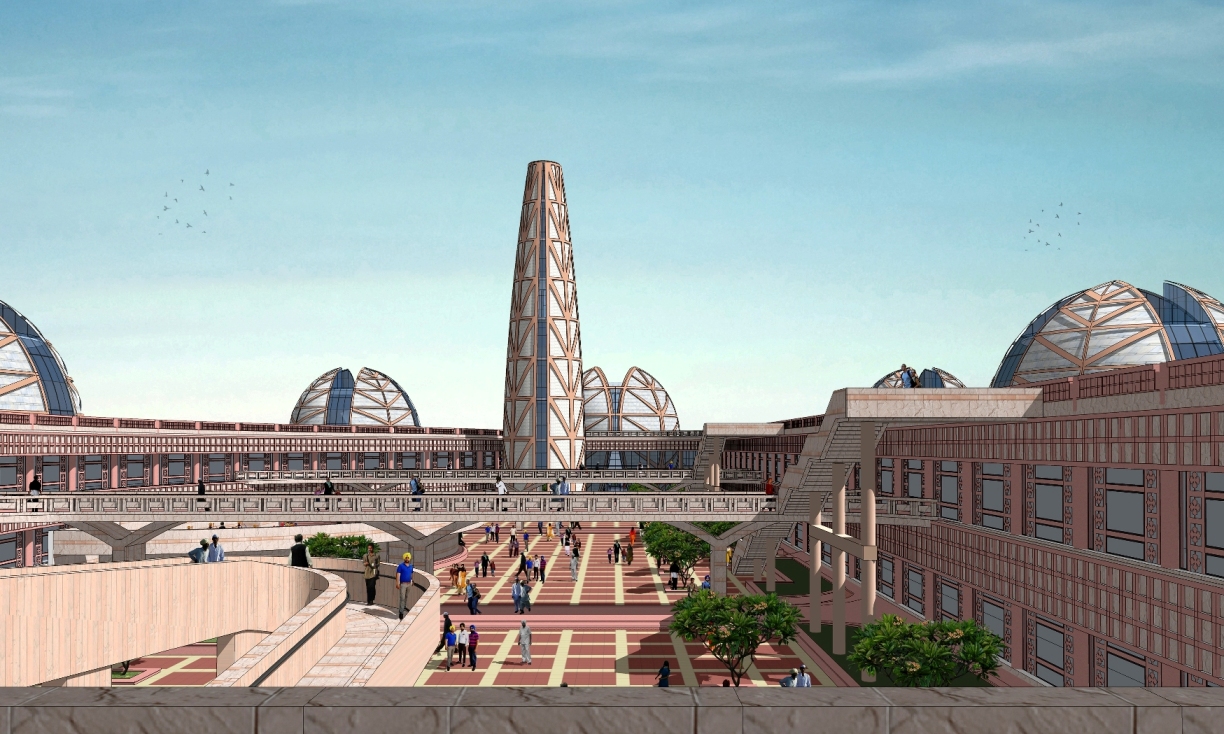 Raj Rewal further adds, "When I was asked to do the minar I was a bit reluctant as minars in modern architecture are very rare. Here it is supposed to be a symbol of victory, so we have also added a flame. Many people come and pay their respects. Young couples come to seek blessings for a strong and courageous baby."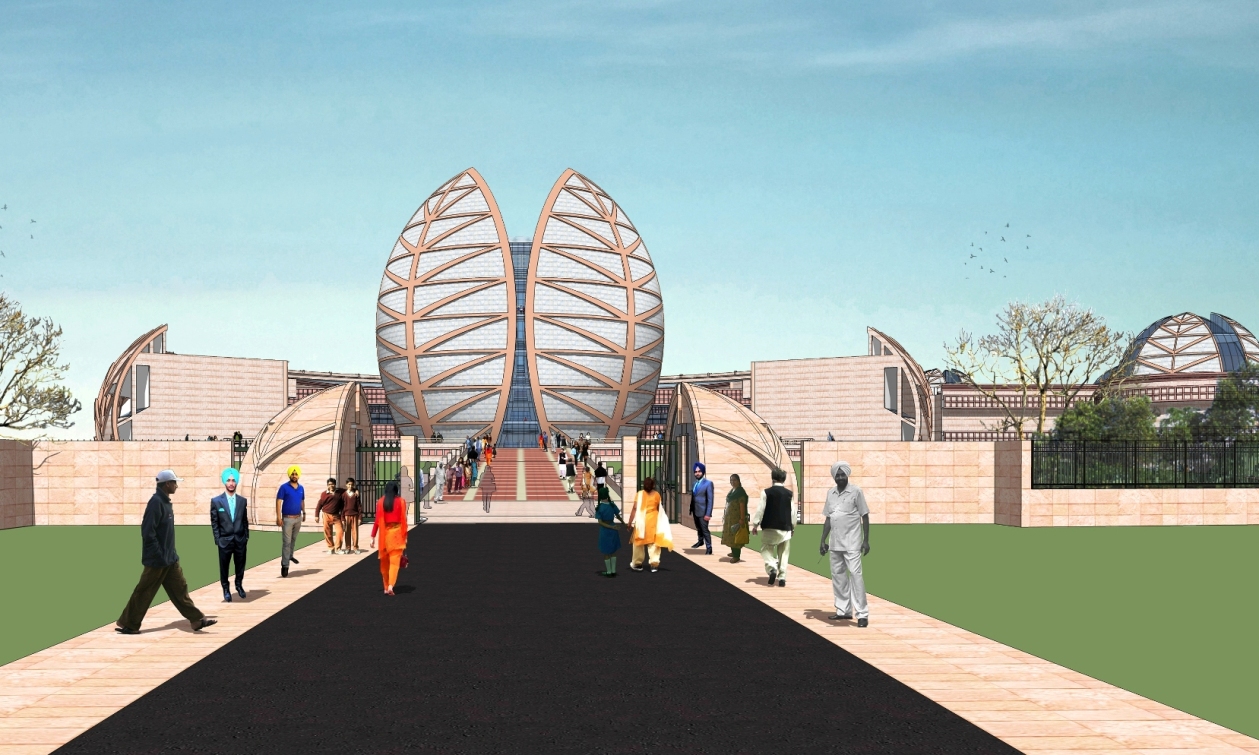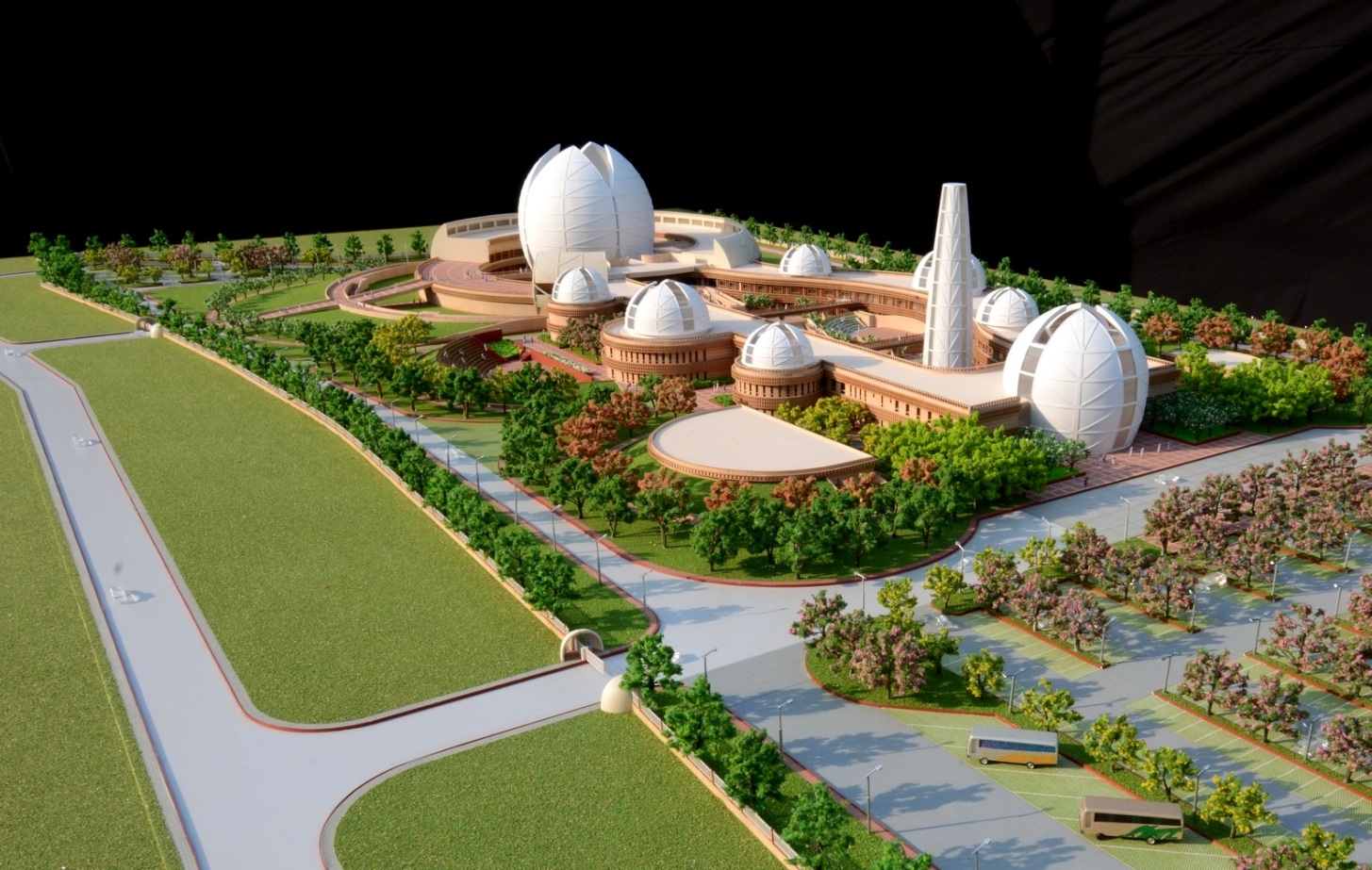 With the completion of Zang-e-Azadi Memorial at Kartarpur, the State of Punjab can now boasts about three world-class memorials and museums. The other two being, 'Virasat-e-Khalsa' at Anandpur Sahib designed by architect Moshe Safdie and, Punjab State War Heroes' Memorial and Museum at Amritsar designed by Kapoor and Associates. The latter two have already been featured by the worldarchitecture.org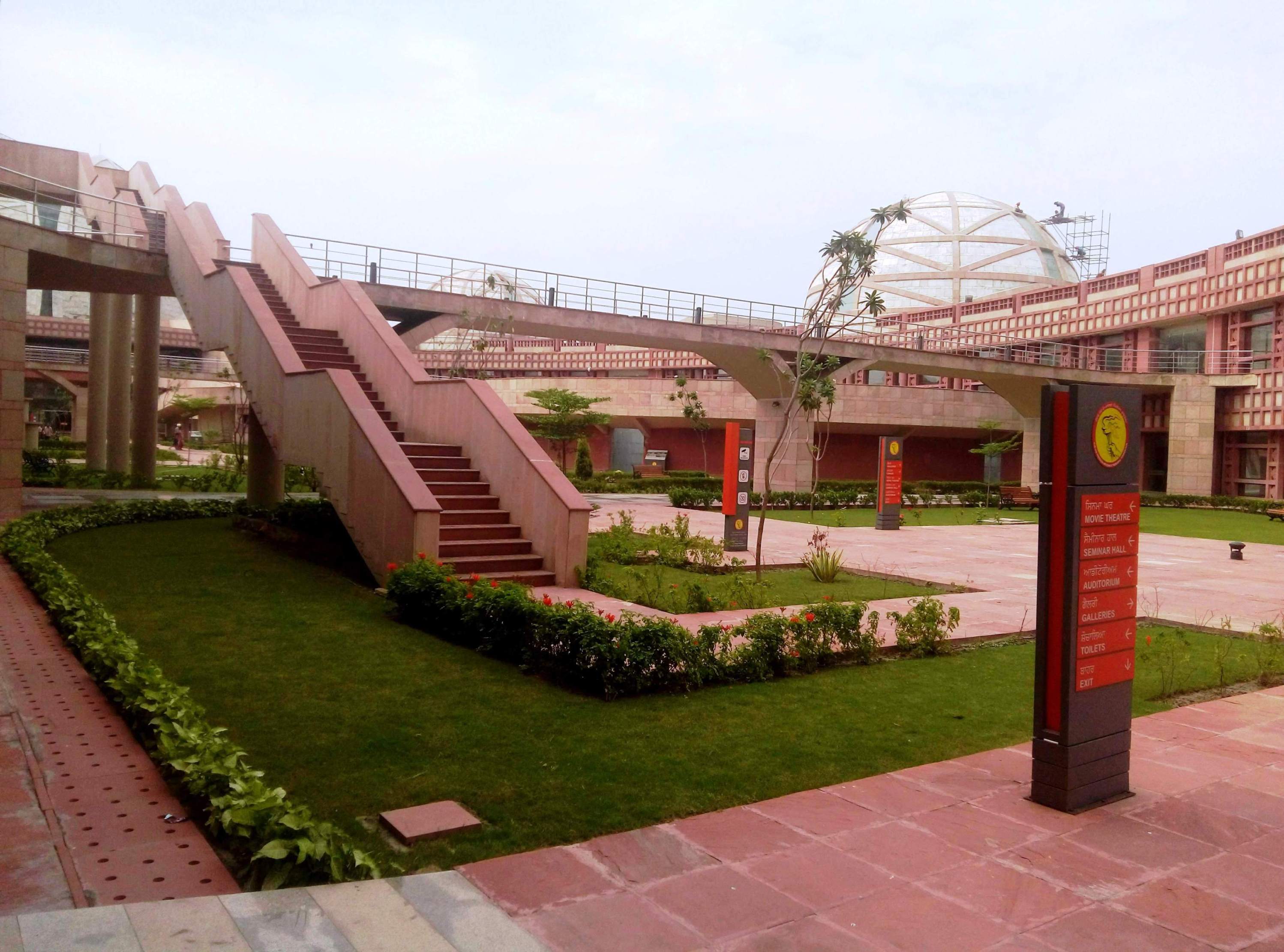 All photos courtesy of Surinder Bahga.
All perspective renderings & model courtesy of Raj Rewal.
> via Raj Rewal Associates