Punjab State War Heroes' Memorial And Museum, Amritsar is Now Fully Operational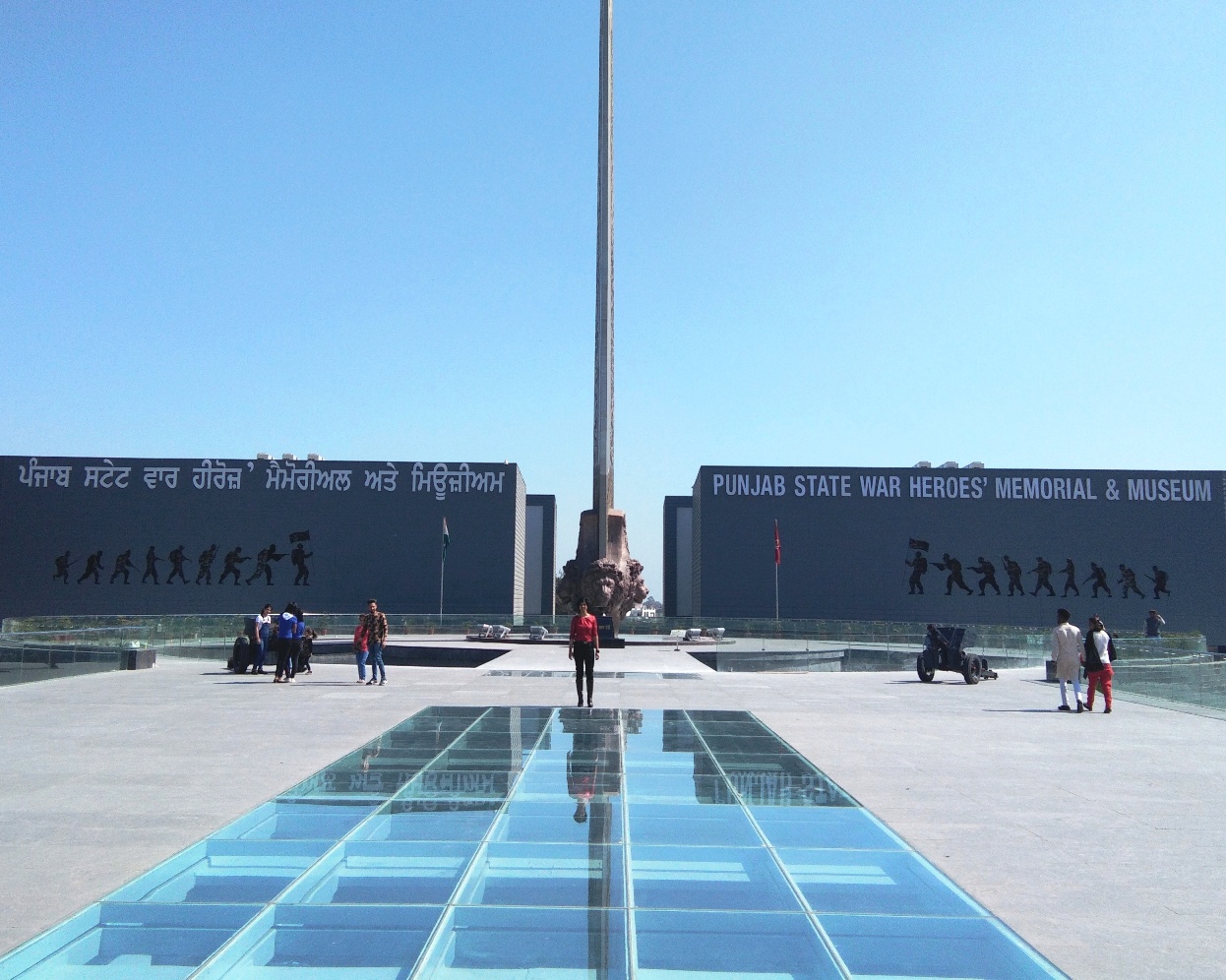 First of its kind in India, the Punjab State War Heroes' Memorial and Museum at Amritsar is now fully operational and draws large number of visitors daily. Built at the cost of Rs 130 crore (20 million USD), the memorial-museum was inaugurated in October 2016, by the then Chief Minister of Punjab, Parkash Singh Badal. Some works related to interior furnishing of exhibit galleries which were pending at that time have now been completed.
The Punjab State War Heroes' Memorial and Museum is located on a plot of about three hectares abutting Amritsar - Attari Road on the outskirts of the holy city of Amritsar. Its location on the National Highway-1, and that too only 18 kms away from Indo-Pak International border makes it a prominent landmark and source of attraction for the tourists who visit a daily event of interesting beating-retreat ceremony at the Wagah Border.
The memorial-museum is aimed at to showcase the splendid gallantry deeds of the brave hearts of Punjab. It is planned to immortalize the deeds of brave soldiers and to inspire and infuse the spirit of patriotism in the youth.
The hallmark of the magnificent campus is a 45-metre high stainless steel sword on the central edifice. It represents strength and courage of the people of Punjab while defending the nation in the hour of need. This iconic structure stands atop a circular platform surrounded by water body. Names of nearly 3500 martyrs are inscribed on the memorial built at an elevation of 4 metres.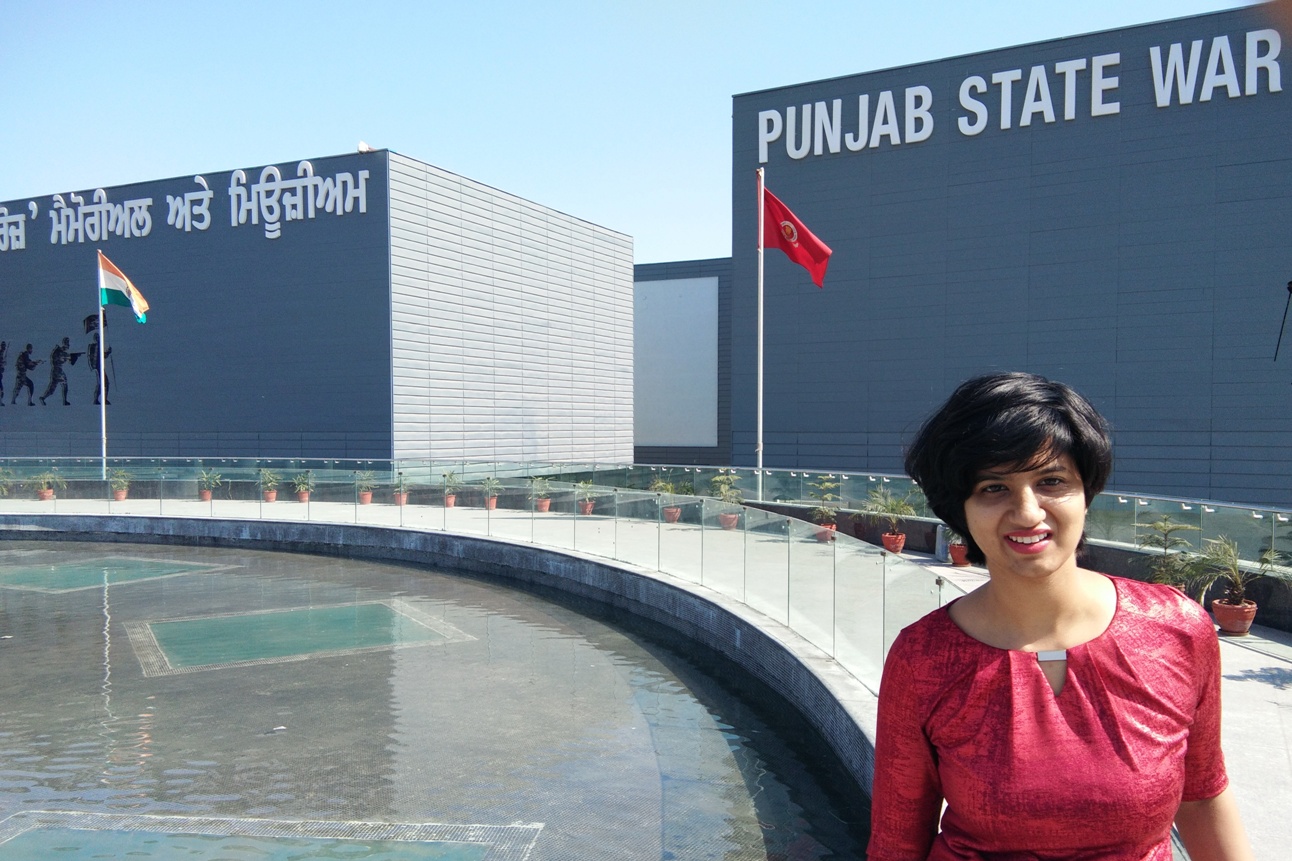 The memorial-museum houses nine state-of-the-art galleries built to showcase Punjab's martial tradition and military campaigns from the era of Sri Hargobind Singh ji - the sixth of ten Sikh Gurus - through the rise of the Sikh Empire, Anglo-Sikh wars to post-independence wars till Operation Parakram in 2002 through photographs, illustrations, paintings, artifacts, weapons and interactive panels.
In addition the memorial exhibits a fighter aircraft - MiG-23, a model of the decommissioned aircraft carrier ship, INS Vikrant, three tanks which made history. These include two Pakistani tanks -a 'Sherman' and a 'Patton' tank which were captured by Indian forces in 1965 and 1971 wars, and India's 'Centurion' tank that figured prominently the Indo-Pak wars.
A mural has been built to commemorate the Battle of Saragarhi and the names of the 21 Sikh martyrs of the battle have been engraved on it.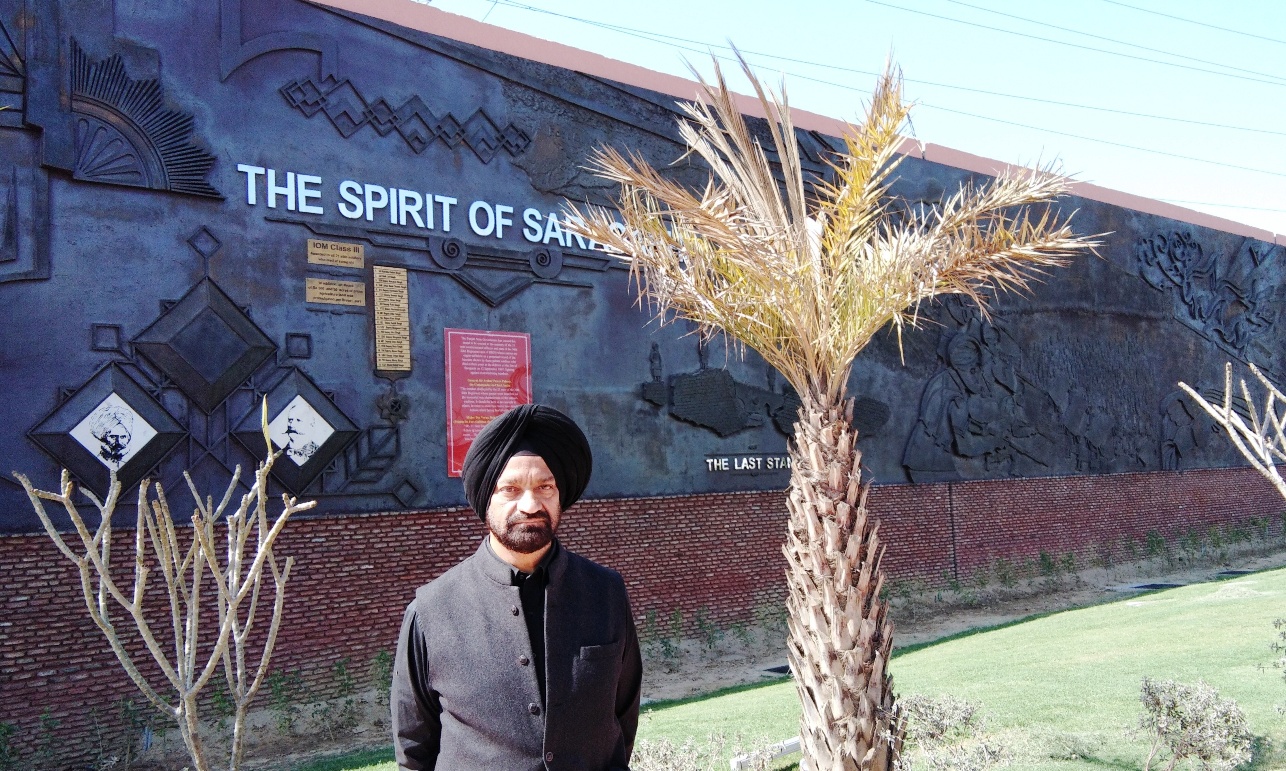 The campus also has a 7D auditorium, facilitating an almost realistic experience of different war zones.
Landscaping of the campus reflects three different war zones form pre-British era, British era and post-independent era. A special light and sound show is also be a part of the memorial.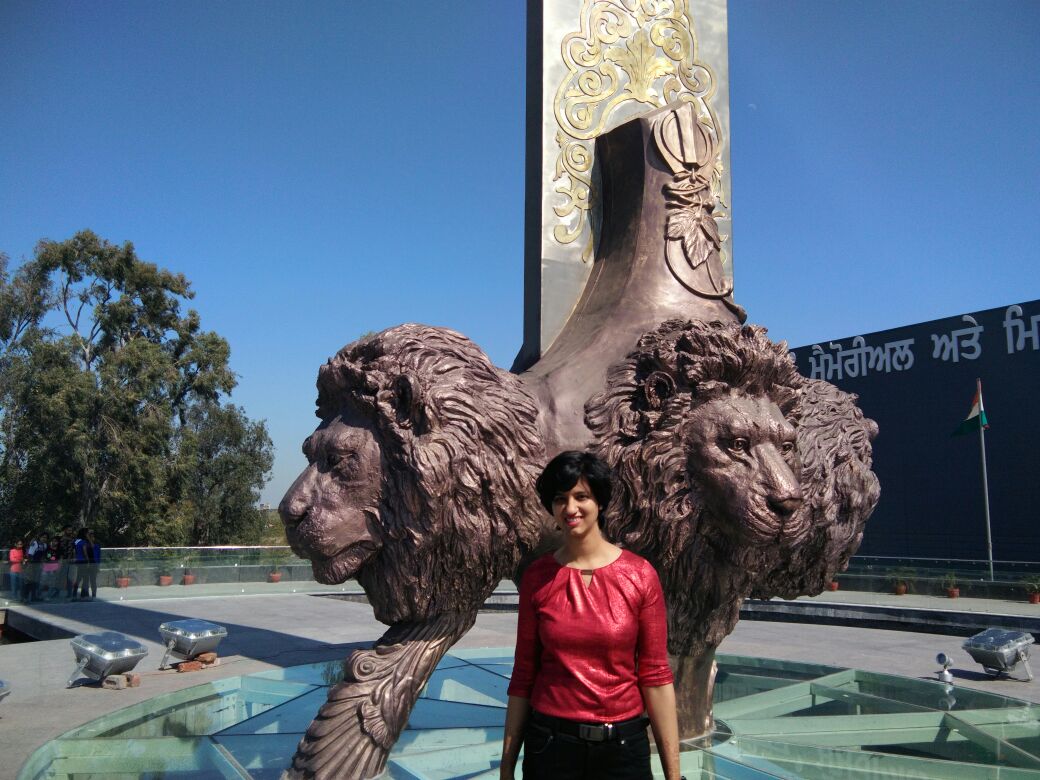 Designed by an Indian architectural firm 'Kapoor and Associates' of New Delhi, the campus is not only a 'must visit destination' for tourists and visitors but also a source of inspiration for the future generations.
All images © Pearl Bhachu-Dalbir Singh/Facebook
> via Punjab Tribune