Importance of inclusive development-Housing Colony by Hatch Workshop
The Changodar housing colony, Ahmedabad by Hannah Broatch and Mason Rattray of Hatch Workshop is a structure for migrant workers with 72 dismantle-and-reassemble home units.
As part of 'Aavaas' by Nebula, the project asserts the importance of inclusive development. The project is supported by Aajeevika, Saath and 4th Wheel for advocacy, healthcare and sanitation.

Inclusive Development
Unequal wealth divide has saddled India for centuries. Henceforth the country has been endeavouring to provide opportunities to people from all backgrounds. But development has not always been inclusive. Many people who are marginalized live through dangerous livelihoods, like India's migrant workers.
As recently mentioned we saw how Nivasa employed research and design to improve quality of life of migrant workers. In the Changodar housing colony project, we can see that advocacy adds an important layer to successful housing for the vulnerable.
With emphasis on Corporate Social Responsibility, the Changodar housing colony project explored the social design avenue of work. The project is based on Hannah's Master's Thesis published in 2015. The thesis has won multiple awards and was selected as a winner at the Archiprix International 2017 in Ahmedabad.
Overlooking perils of the Vulnerable Communities
With abundant cheap labour available, the living conditions of migrant workers are typically overlooked by their host companies.
As a result of the common lack of consideration for migrant work forces, workers typically house themselves in shanties. Labour colonies are prone to inundation and water-borne diseases, open defecation, resultant diseases and inhaling smoke fumes. The Changodar housing colony is a project that directly addresses these issues as a well-rounded service for the migrant workers.
These services will aid in reducing the harsh working conditions and enable workers to be healthier and more productive, resulting in less delays and better quality construction for the developers.
Hatch Workshop
Hatch Workshop is a research and design partnership from New Zealand, specializing in socially focused schemes for migrant population in India.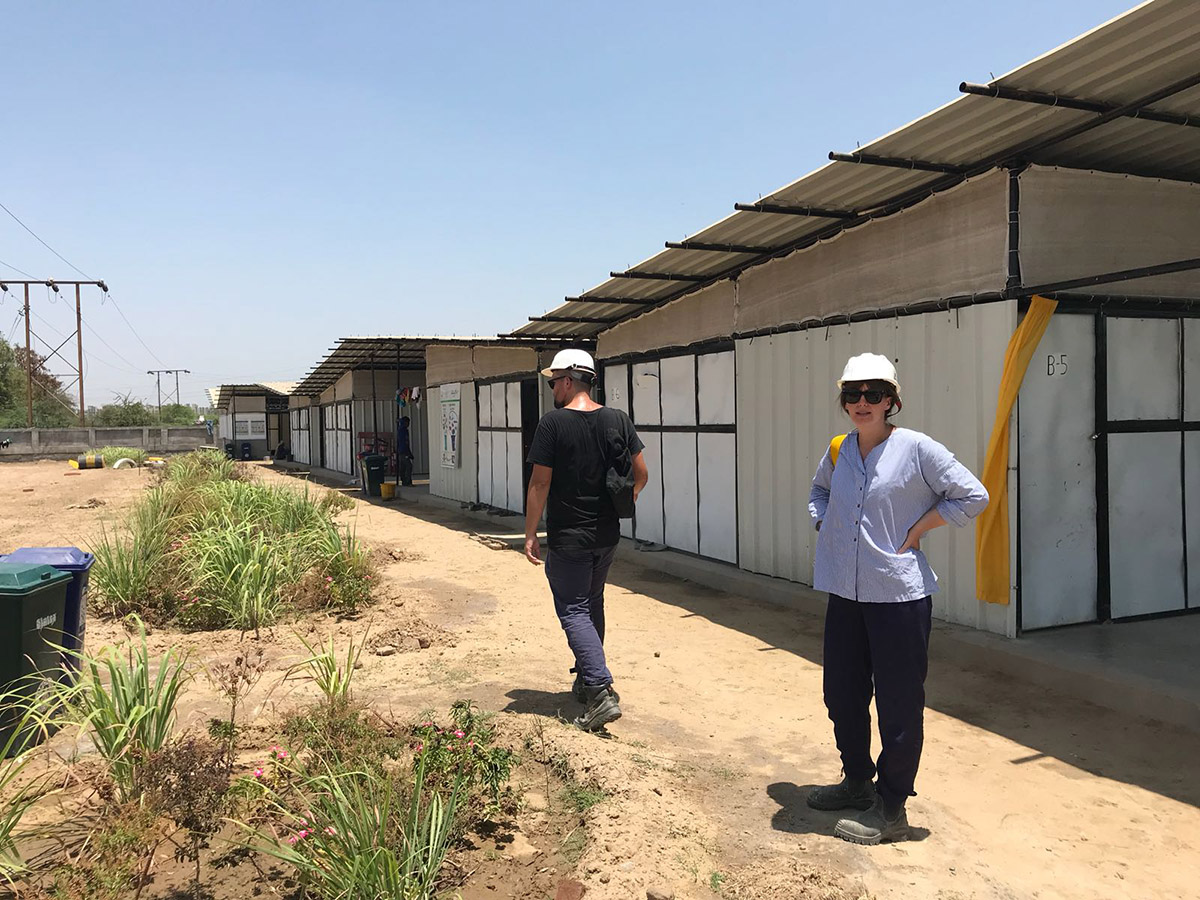 "As a design - build duo, we partner with local craftspeople and workers intending to improve the quality of housing and associated amenities through appropriate incremental interventions. Our goal is to bring dignity to the conditions of transient overlooked citizens" says Hatch Workshop.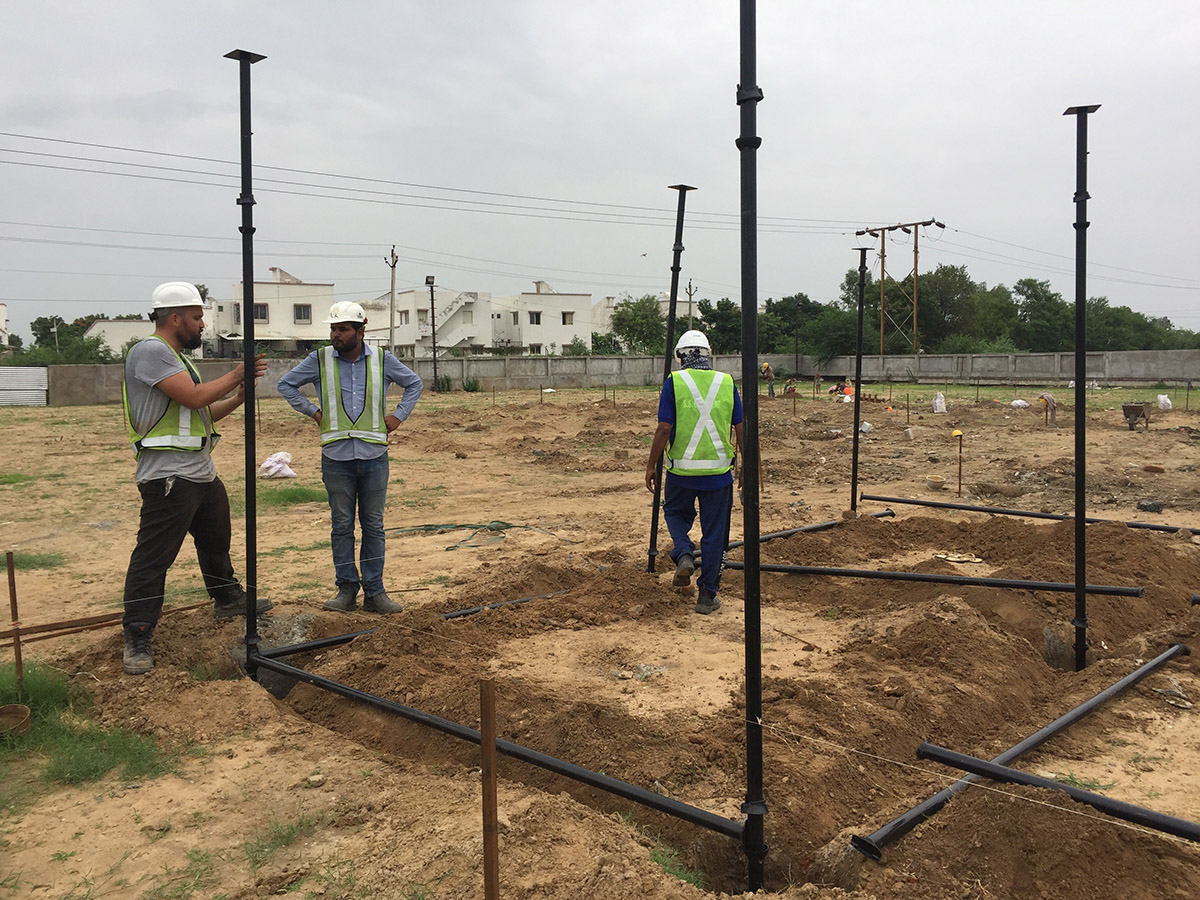 Hannah and Mason, Architecture graduates from Auckland, New Zealand exchanged to CEPT University during their masters studies and then returned to India numerous times over the last 6 years.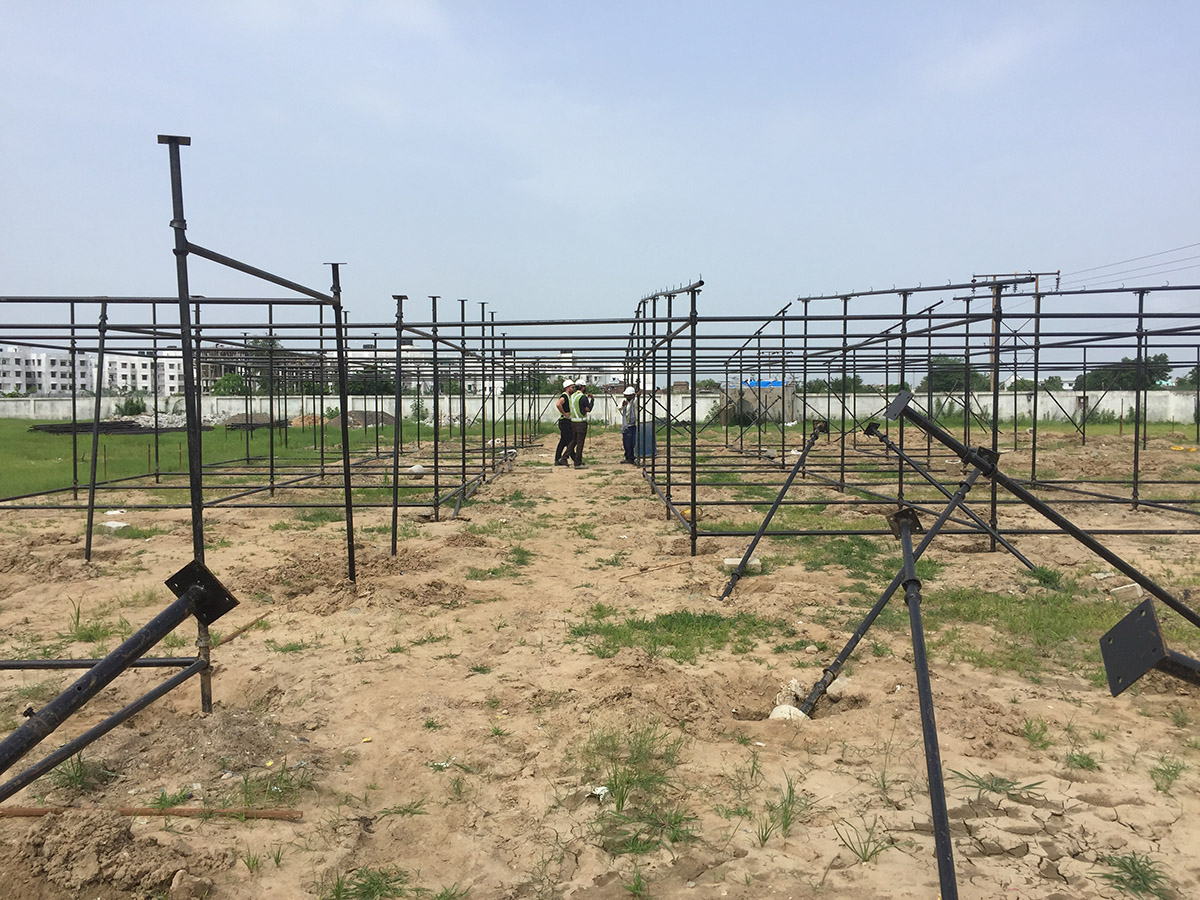 Shortly after graduation, Hannah and Mason started Hatch Workshop, of their passion to realize their research. "We wanted to use our final year theses to establish a path within the social design profession. Our theses, both based in India, were intended to be built and after graduating we are pursuing this", says Hatch Workshop.
Housing for Changodar Labour Colony
Migrant workers hail from different Indian States. In Ahmedabad, they're often from tribal areas of Gujarat, Rajasthan, Bihar, Madhya Pradesh and West Bengal.
The migrants aren't present consistently and keep changing, which makes it tricky to outline common issues.
Nebula owns the land of the labour colony. The design is temporary in nature; it can be dismantled and relocated to other Nebula construction sites when needed. The design is for Nebula's workforce.
"The design includes a 3m X 3m modular grid. Units are arranged as clusters forming communal shaded verandas. The project has 72 units and includes 29 toilets; a crèche and a communal area for men, freeing up the veranda spaces for families, women and children," says Hannah.
A Case for Corporate Social Responsibility
"The project was fully funded by Nebula. We believe funding for such projects shouldn't be the role of aid groups but should fall under the responsibility of the developer," says Hatch Workshop.
Nebula is a leader in the industry and took up corporate social responsibility to house their migrant workforce well.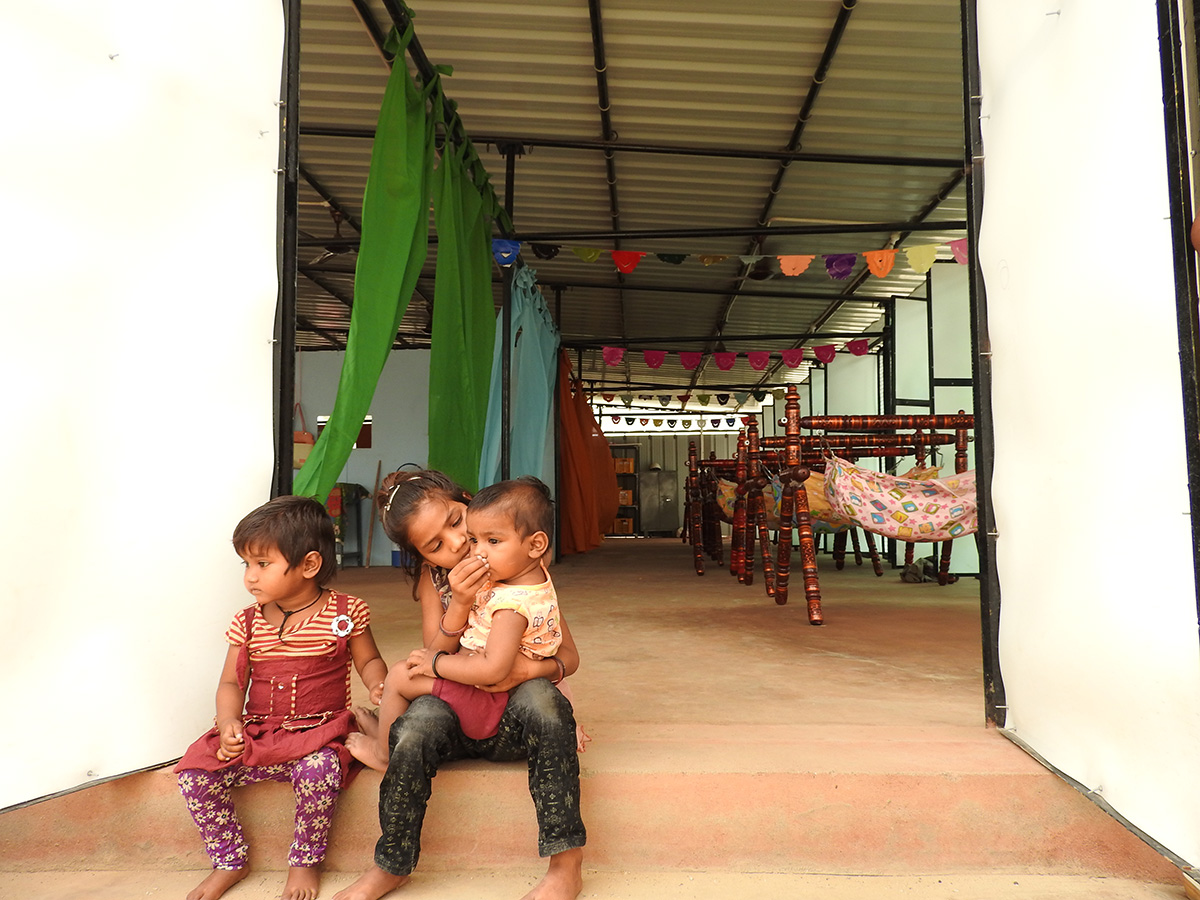 Nebula assigned Hatch Workshop with the design – build process. NGO Saath now runs the day to day operations of the crèche and collaborated to design children's spaces. Aajeevika runs regular medical assistance to labourers.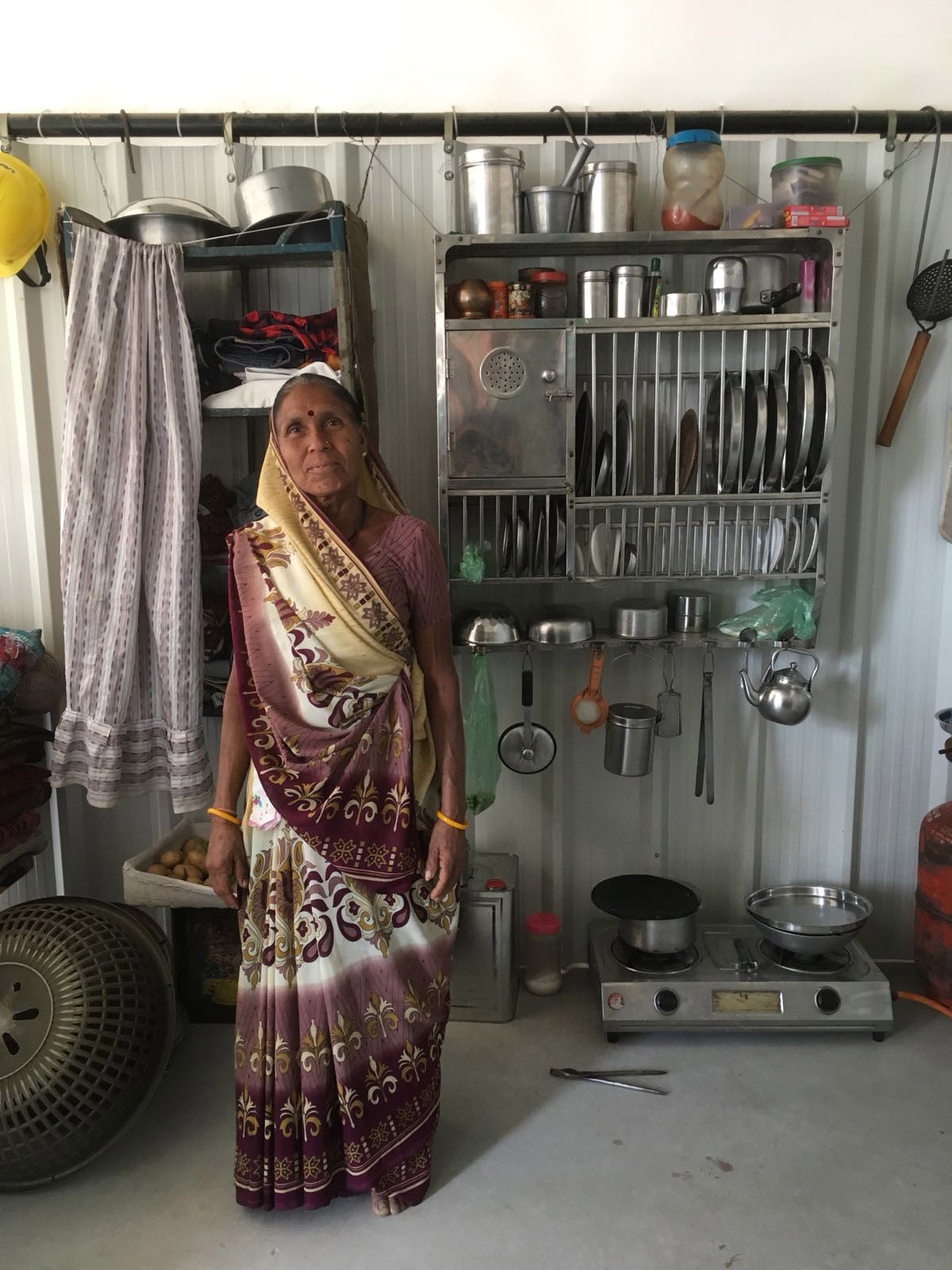 Entrusted with the Community
Hannah and Mason gained trust with the labouring community while working on the ground, where they were able to observe the day to day realities and priorities for migrant construction workers.
When there were opportunities for input from the labouring community they had the help of 4th Wheel – a social design consultancy that are experienced in community engagement. 4th Wheel was hired by Nebula to ensure the project was holistic and relevant and included input from the community it was for.
De-stigmatizing the migrant life
"There are a lot of false stigmas and dangerous assumptions about migrant labourers that made building these projects hard," says Hatch Workshop.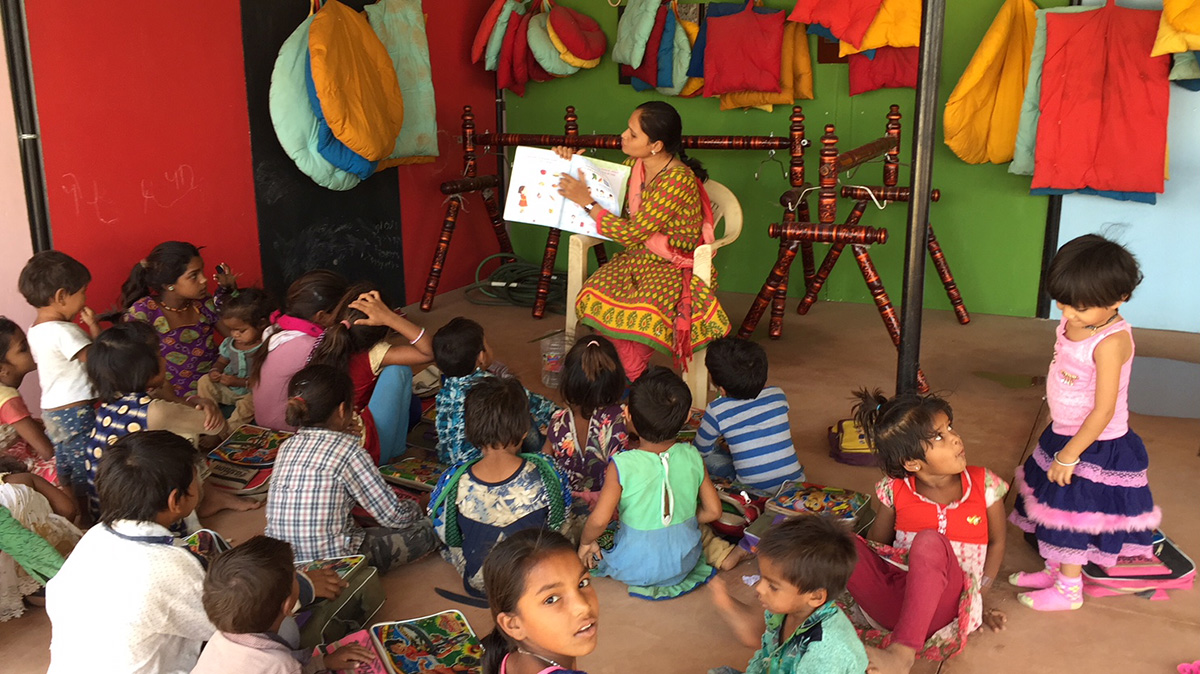 "We hope that our projects can provide a precedent; to be improved upon and also inspire other developers and contractors, showcasing that there is financial business incentive to providing better living conditions for workers," says Hatch Workshop.
All images and video courtesy of Hatch Workshop.