Moshe Safdie donates his professional archive to McGill University
Renowned Israeli-Canadian-American architect Moshe Safdie has donated his entire professional archive to his alma mater, McGill University in Canada.
Announced by the McGill University on 23 August, Moshe Safdie, the designer of iconic Habitat 67, also pledged his personal apartment at Habitat 67 to the school so that it can remain a resource for the University and the public at large.
Safdie's donation to his alma mater is one of the most extensive collections in Canada and features never-before-seen materials from more than 300 projects, including the thesis that inspired the iconic Habitat 67, designed as the Canada Pavilion for the 1967 World Exposition.
Moshe Safdie's apartment unit at Habitat 67. Image © Marc Cramer + Thomas Miau
The archive consists of over 100,000 pieces, including loose sketches, sketchbooks, models, drawings, and correspondence related to unbuilt and built projects across the globe.
Habitat 67, construction. Image courtesy of McGill University
"Canada will be the home of my life's work"
Safdie's collection represents one of the most extensive and thorough individual collections of architectural documentation in Canada.
The collection includes the original model and master copy of his McGill undergraduate thesis, titled "A Case for City Living", which inspired his design for the Habitat 67 residence – a major exhibition built for Expo 67 in Montreal, and a turning point in modern architecture.
"I have always valued the great education I received at McGill that has guided me through my professional life," said Moshe Safdie.
"Moreover, Canada has embraced and supported me, making possible the realization of several seminal projects. It is therefore fitting that McGill, Quebec, and Canada will be the home of my life's work," Safdie added.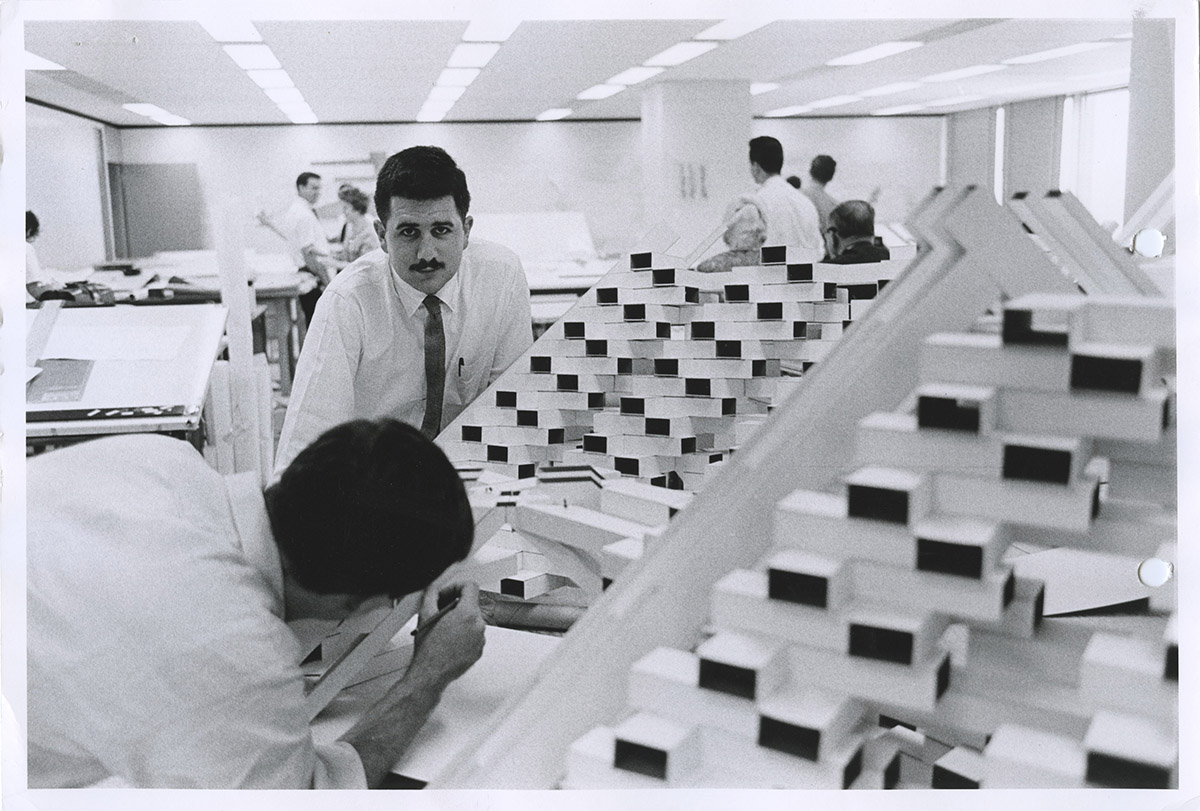 Habitat 67 with Moshe Safdie. Image courtesy of McGill University
Safdie's personal apartment at the iconic Habitat 67 housing complex is the centerpiece of the archive.
According to the McGill University, "the four-module duplex unit will serve as a resource for scholarly research, artist-in-residence programs, exhibitions, and symposia, thereby expanding the impact of the collection."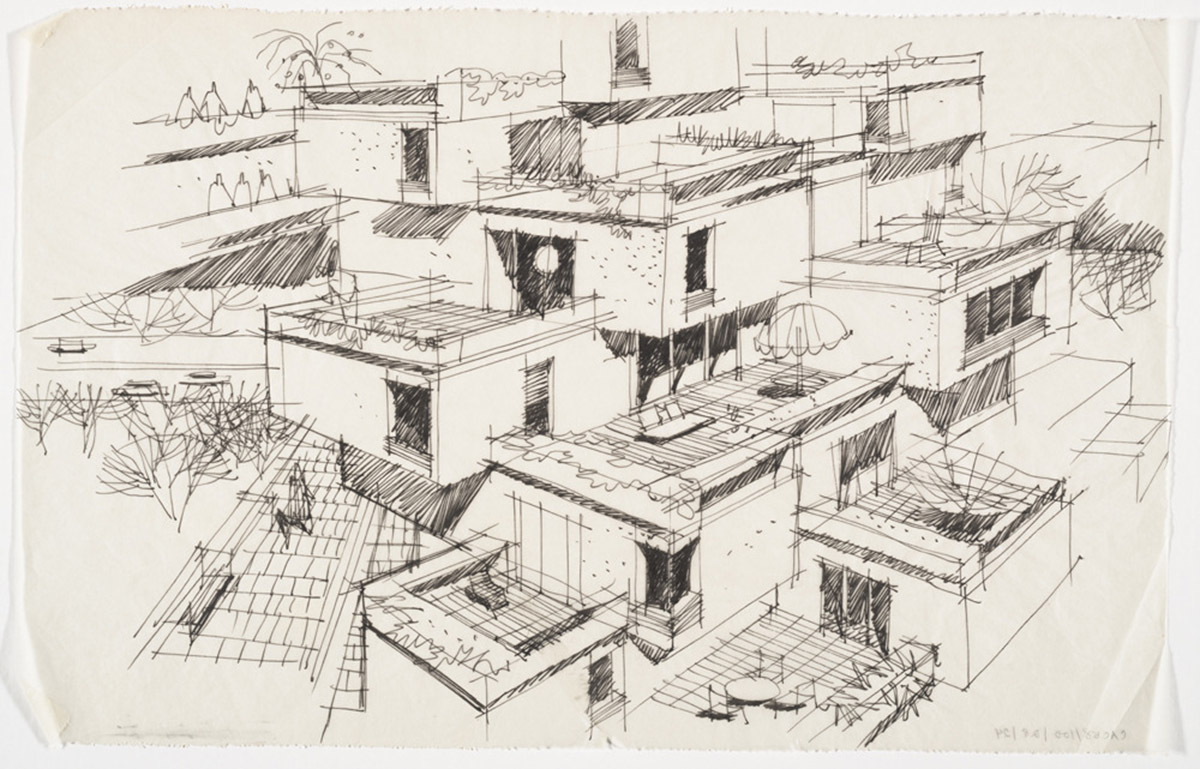 Moshe Safdie's Habitat 67 sketch. Image courtesy of McGill University
"This is a historic moment for McGill"
Fondation Habitat 67, a non-profit foundation, will collaborate with McGill on the preservation and maintenance of the apartment as part of its mandate to promote the property for public educational activities.
"On behalf of the McGill community, I would like to express our gratitude to Moshe Safdie for his remarkable gift," said McGill Principal Suzanne Fortier.
"This is a historic moment for McGill. One of the most influential and important architectural archives in the world, from one of our most celebrated graduates, will forever be a part of our University," added Fortier.
Moshe Safdie's McGill undergraduate thesis, "A Case for City Living". Image courtesy of McGill University
Born in 1938 in Haifa, Moshe Safdie, an Israeli-Canadian architect, urban planner, and educator, is one of the world's most acclaimed and influential architects.
After graduating in Architecture from McGill University in Montreal, Safdie worked as an apprentice to Louis Kahn. His most well-known project is Habitat 67, in which he designed early in his career in 1967. He established Safdie Architects in 1964 in Montreal to design Habitat 67, his McGill undergraduate thesis, titled "A Case for City Living".
In 1970, he established a Jerusalem office and was heavily involved in the development of Jerusalem's new city center.
Safdie Architects designs projects in various scale and typology, including cultural, educational, and civic institutions, neighbourhoods and public parks, housing; mixed-use urban centres and airports, and masterplans for existing communities and entirely new cities.
The firm recently created a giant urban oasis under a vaulted glass roof for a research and medical center in southern São Paulo, Brazil, and is designing mixed-use towers with elevated bridges in downtown Toronto.
Watch McGill University's special announcement here.
Top image: Moshe Safdie © Owen Egan, McGill University.
> via McGill University