WA Awards 41st Cycle Winner Posters and Certificates are ready to download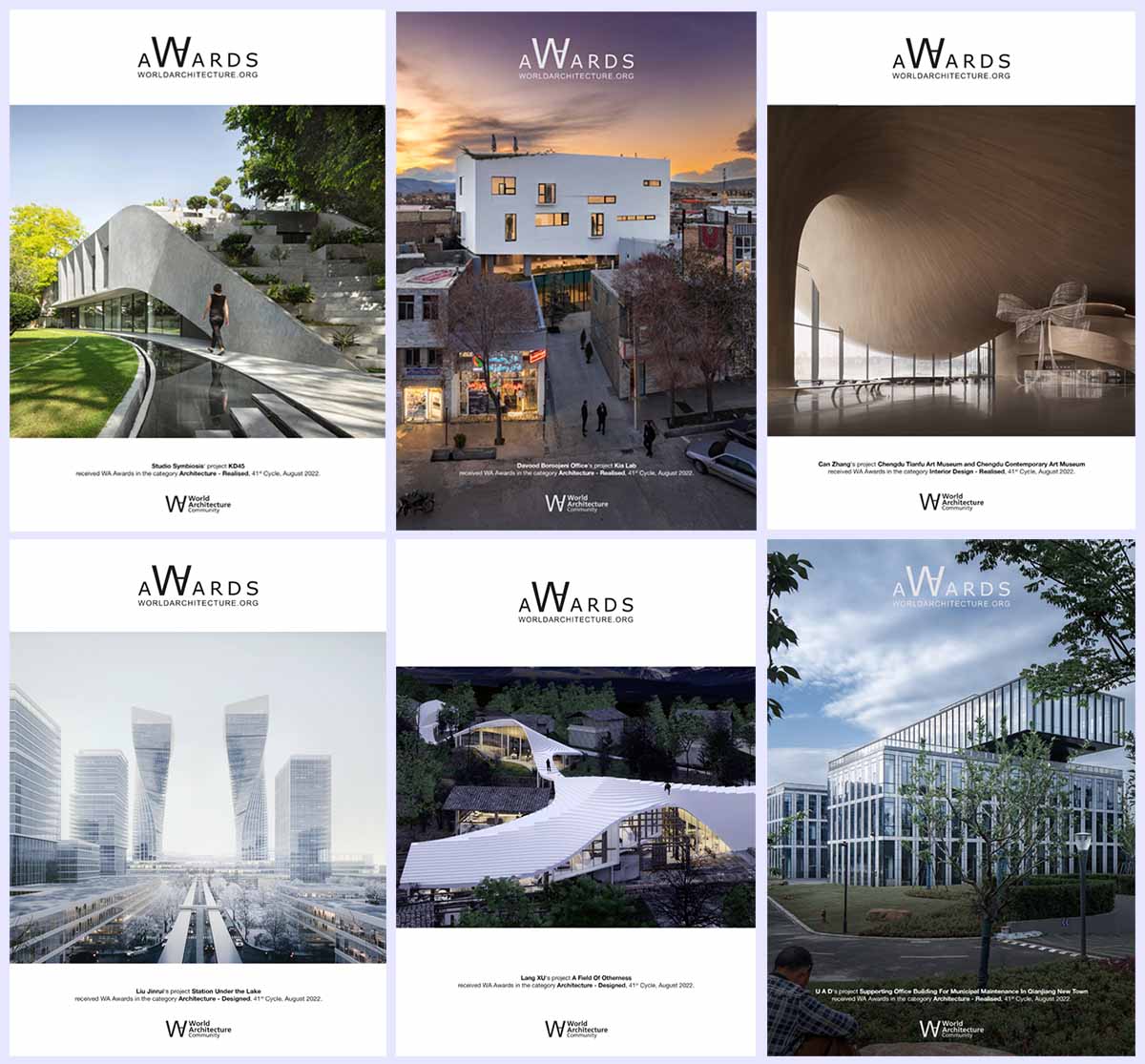 The Winner Posters and Certificates are ready to download for the winners of WA Awards 10+5+X 41st Cycle.
We present 37 Winner Posters and 44 Certificates for the 41st Cycle of WA Awards.
WA Awards 41st Cycle Winners can download their high-resolution Winner Posters from their winning project pages and visit "My Winner Page" section to download their Winner Certificates after logged into their account.
You can see WA Awards 41st Cycle winners in Architecture and Interior Design categories.
One Cycle ends and another begins
If you want to see your architecture and interior design project potentially awarded, the best is to participate. The 42nd Cycle of WA Awards is now open for submissions.
Hurry up, and send your projects to the WA Awards 10+5+X 42nd Cycle.
If you're not a member of WAC, start your registrations on this page. It's free.
Find out more about categories, fees, eligibility criteria and judging process on our WA Awards 10+5+X page and see details and our visual guidance on How To Participate page.
WA Awards 42nd Cycle deadline is 24 October 2022 (23:59 GMT +0).