McNamara House: a new addition to a heritage building
Tom Robertson started his professional career with Fender Katsalidis Architects working on different projects such as major local and international projects. He established his own practice in 2013 based on his belief and motivation for flexible design. Tom believes that design is a process of collaboration. Building on this, Tom Robertson Architects are dedicated to an approach that is accessible and consultative to help clients for refining their ideas and articulate what they love.
Image © Tom Robertson Architects
Tom Robertson believes that: "True collaboration is grounded in trust, open communication and enthusiasm for the project."
One of the mesmerising projects of Tom Robertson Architects is McNamara House which is a new addition to a heritage Federation-era home in Malvern East.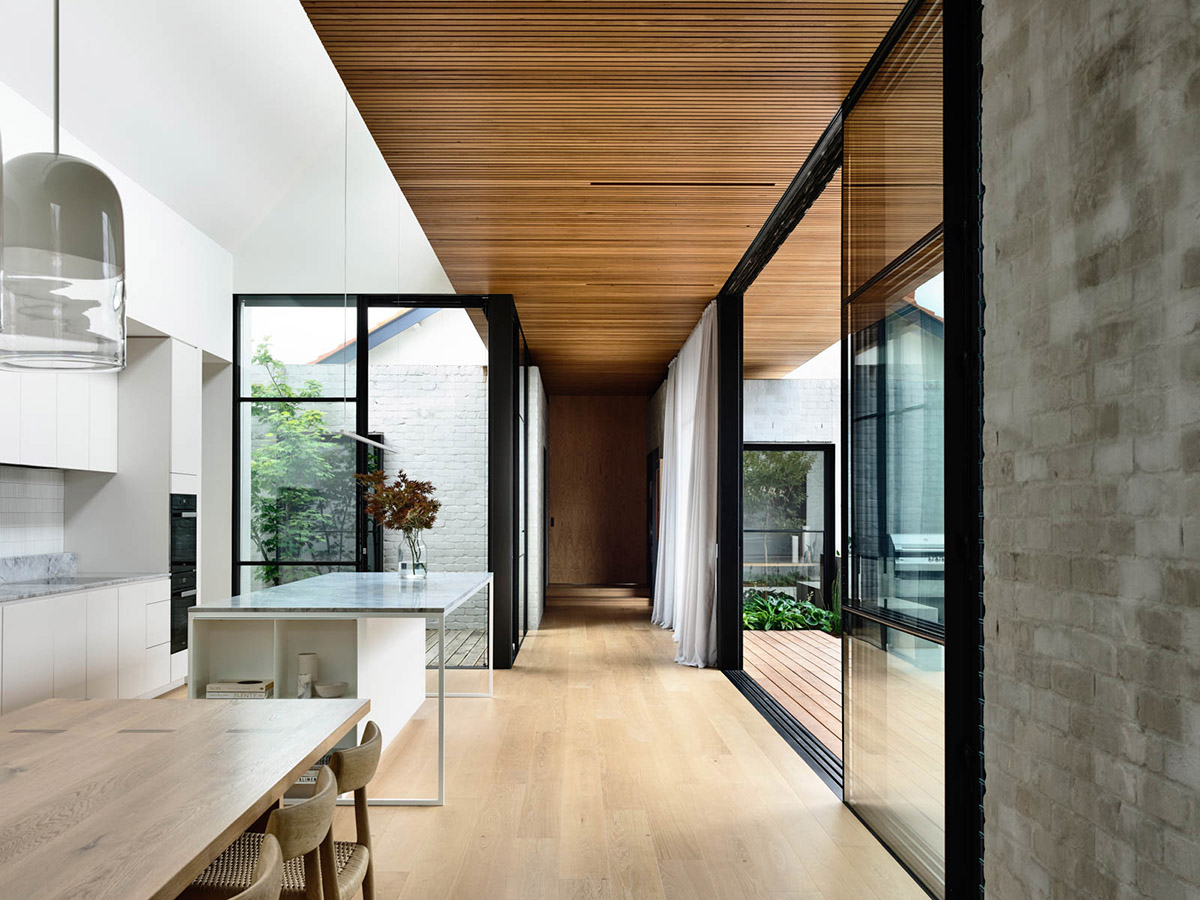 Tom Robertson has located the new addition behind the original building. "The new pavilion is at once subservient and subversive to the existing building. Where the new is contemporary and welcoming, the old is formal and stately," said Tom Robertson.
The contrast between the old and new gives a sense of order and refinement.
The design demonstrates the sequence from old to new. The entry, bedrooms and bathrooms are located in the original building. The kitchen, dining, study and lounge are situated in the new pavilion.
"The transition is marked by a large timber door and a strong shift in materiality. The existing home's period details were preserved, while in the new design, plaster was minimised in favour of a robust palette of bagged brickwork, timber and steel that is contemporary, tactile and enduring," said Tom Robertson.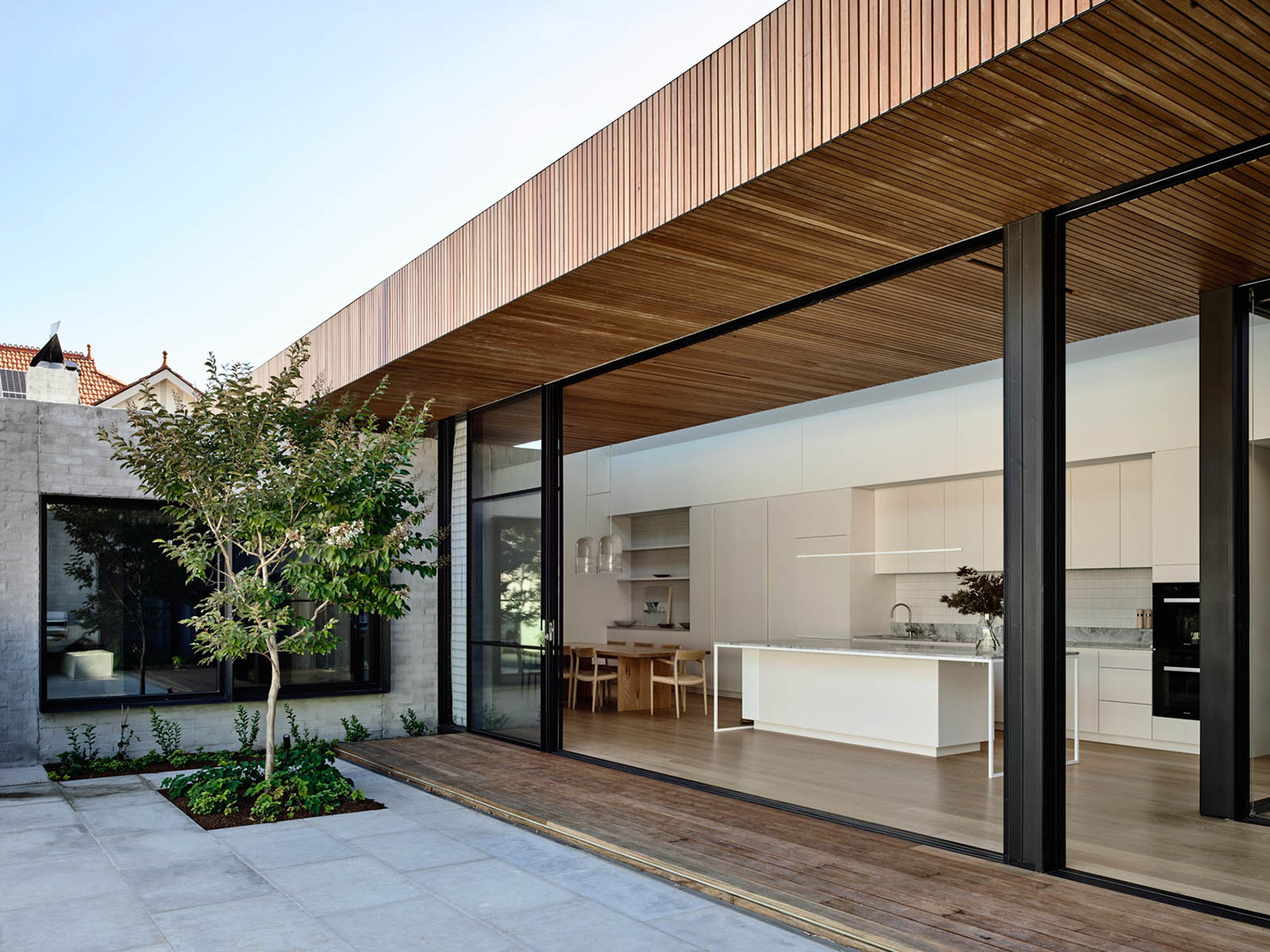 The original and old building has occupied in the 17-metre wide site. This has provided an opportunity to wrap the new addition around a central courtyard. Therefore, kitchen and living spaces are located in areas with more privacy, and with beautiful views of the garden and pool.
The full-height steel-framed glazing and clerestory windows enter natural light into the highest reaches of the space. By being hidden behind the original and old building, the new design embraces the contrast to create a timeless place.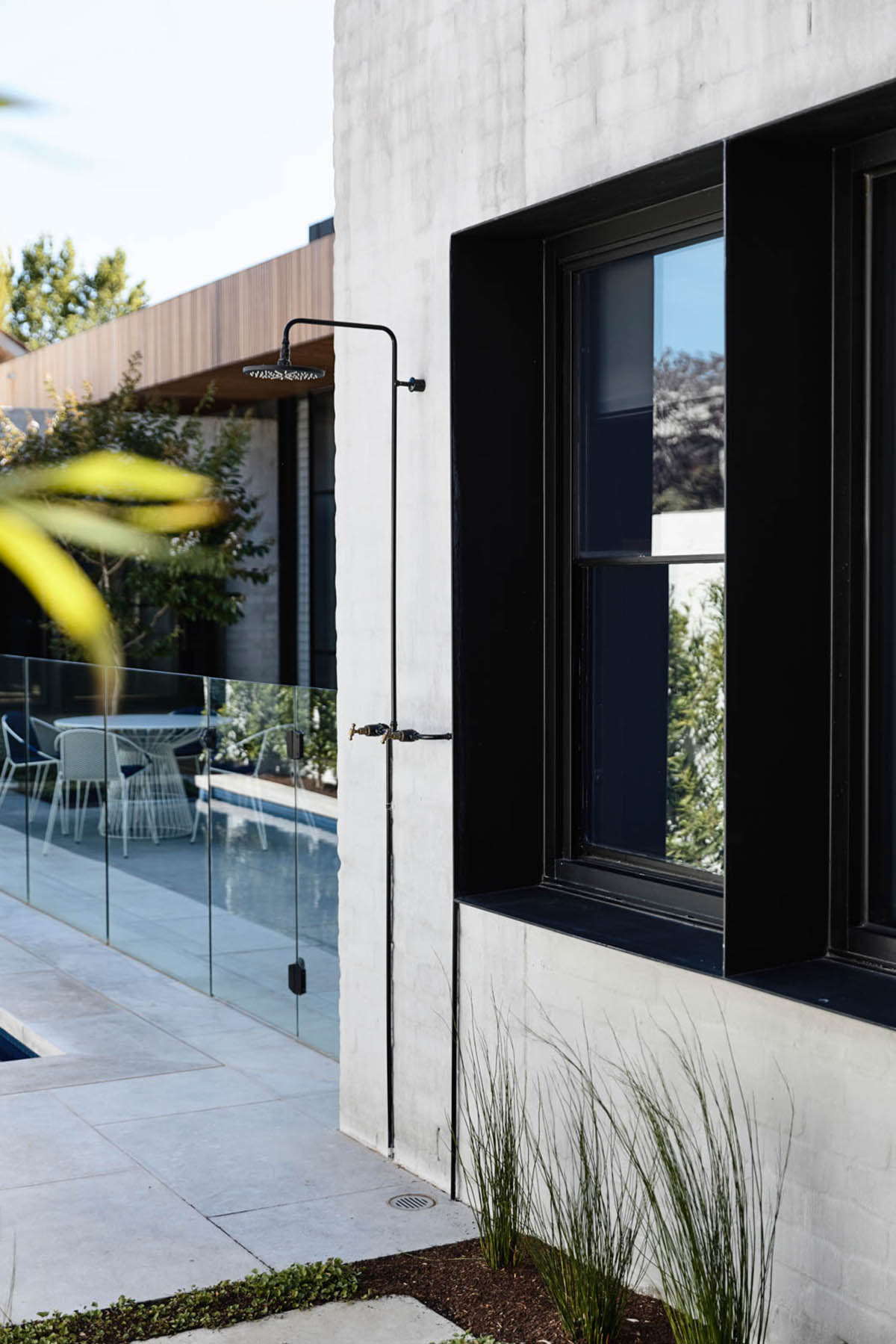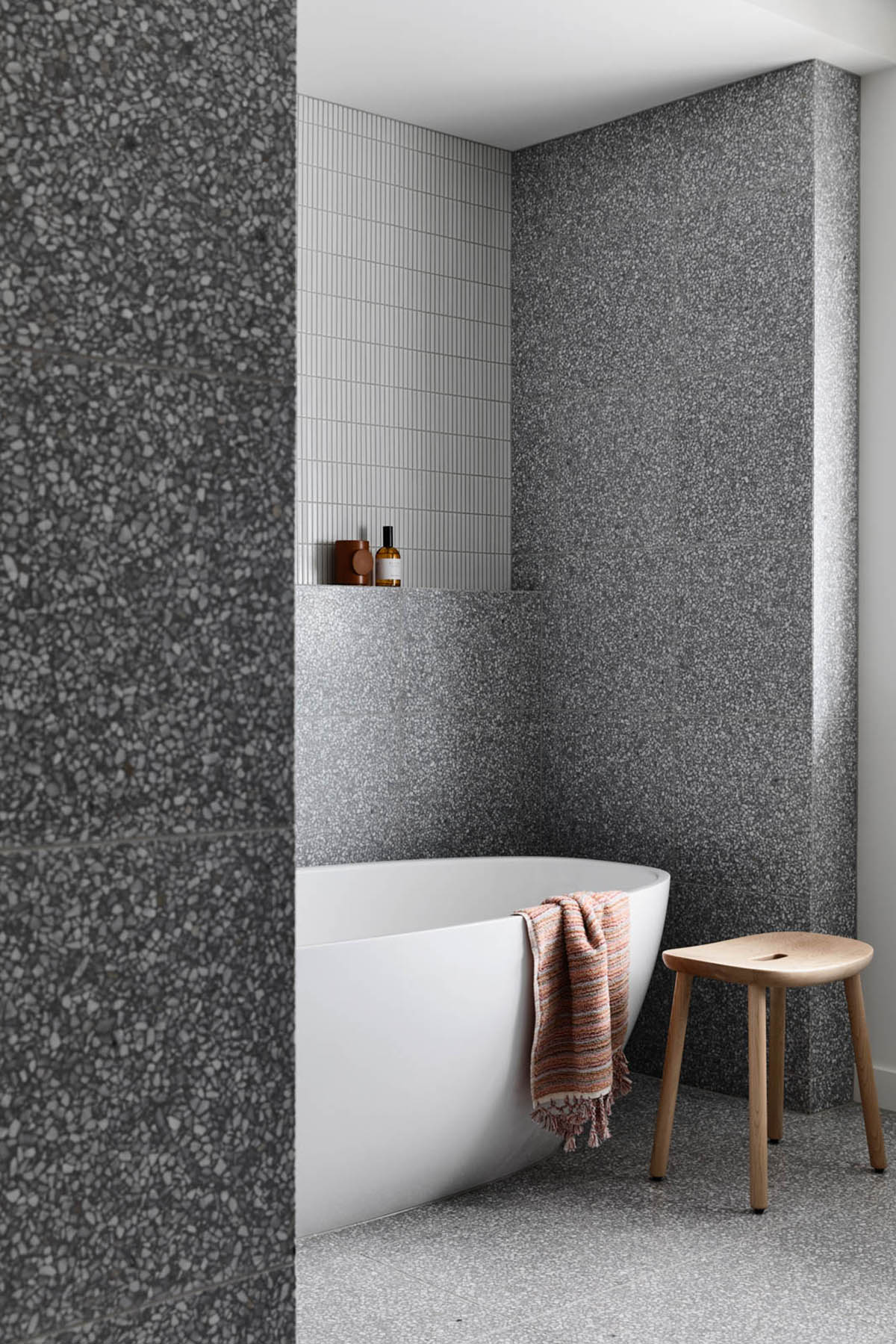 Project facts
Project Name: McNamara House
Architects: Tom Robertson Architects
Location: Malvern East, Melbourne, Australia
Team: Tom Robertson Architects (Tom Robertson (owner at Tom Robertson Architects) and David Ascroft (senior project architect))
Year: 2019
All images © Derek Swalwell unless otherwise stated.
> via Tom Robertson Architects