Off-White founder Virgil Abloh, a visionary figure in the design, art and fashion world, dies at 41
The acclaimed American fashion designer, entrepreneur, Virgil Abloh, who was the founder of brand Off-White and artistic director of Louis Vuitton's menswear collection, has died at the age of 41. He died in hospital in Chicago on Sunday.
The news was announced over Abloh's Instagram account on Sunday, 28 November, 2021, stating that Abloh battled "a rare, aggressive form of cancer, cardiac angiosarcoma" for over two years.
"We are devastated to announce the passing of our beloved Virgil Abloh, a fiercely devoted father, husband, son, brother, and friend. He is survived by his loving wife Shannon Abloh, his children Lowe Abloh and Grey Abloh, his sister Edwina Abloh, his parents Nee and Eunice Abloh, and numerous dear friends and colleagues," said the statement.
"For over two years, Virgil valiantly battled a rare, aggressive form of cancer, cardiac angiosarcoma. He chose to endure his battle privately since his diagnosis in 2019, undergoing numerous challenging treatments, all while helming several significant institutions that span fashion, art, and culture."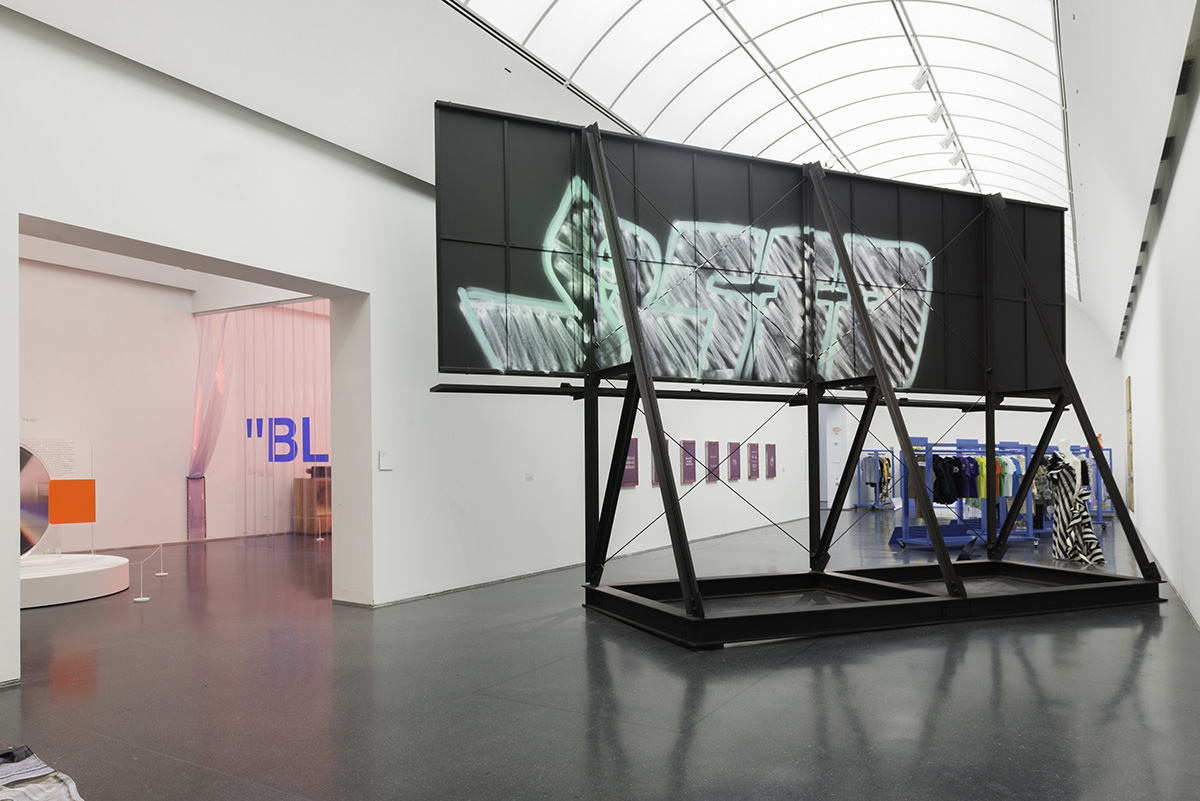 Virgil Abloh: Figures of Speech. Image © Nathan Keay, Courtesy of MCA Chicago
His collaborations with well-known architects, including OMA founder Rem Koolhaas, designers and creative figures brought a new vision to the fashion and design world, and his influence gradually increased in the fashion and artistic world.
Abloh studied civil engineering at the University of Wisconsin Madison, and completed his Master's degree in Architecture at the Illinois Institute of Technology.
After graduating from the university, he met famous rapper Kanye West during his internship at Fendi in 2009. In 2010, West appointed Abloh as a creative director to West's creative agency, DONDA.
In 2013, Abloh founded his own street-wear brand Off-White.
Virgil Abloh: Figures of Speech. Image © Nathan Keay, Courtesy of MCA Chicago
His moves were felt in almost every industry, including fashion, interior design, music, product design and art. He often said that "everything I do is for the 17-year-old version of myself," believing deeply in the power of art to inspire future generations.
In 2018, Abloh partnered with furniture brand IKEA to design furnitures for apartments and houses. In the same year he was appointed as artistic director of Louis Vuitton's menswear line. Abloh was the first person of African descent to lead the brand's menswear line to date.
Abloh was named one of Time Magazine's 100 Most Influential People in 2018.
Virgil Abloh: Off-White Flagship Store Paris. Image © Benoit Florençon, courtesy OMA
"Through our collaborative and creative process, I came to know the nobility of his character. Every­thing from the way he works to how he uses his time to how he makes his judgments is principled," wrote acclaimed Japanese artist Takashi Murakami for Abloh.
"The foundation of his value, or branding, is humanity itself, not a superficial trick."
Murakami added that "Kids' fervor for the stripe patterns and arrow marks he created for his fashion label, Off-White, is not a passing trend; rather, it shows how Virgil's young followers, with their unclouded eyes, have been seeing right into the core of his creativity all along. With his appointment as artistic director for Louis Vuitton's menswear, his full merit will be understood even more widely around the globe."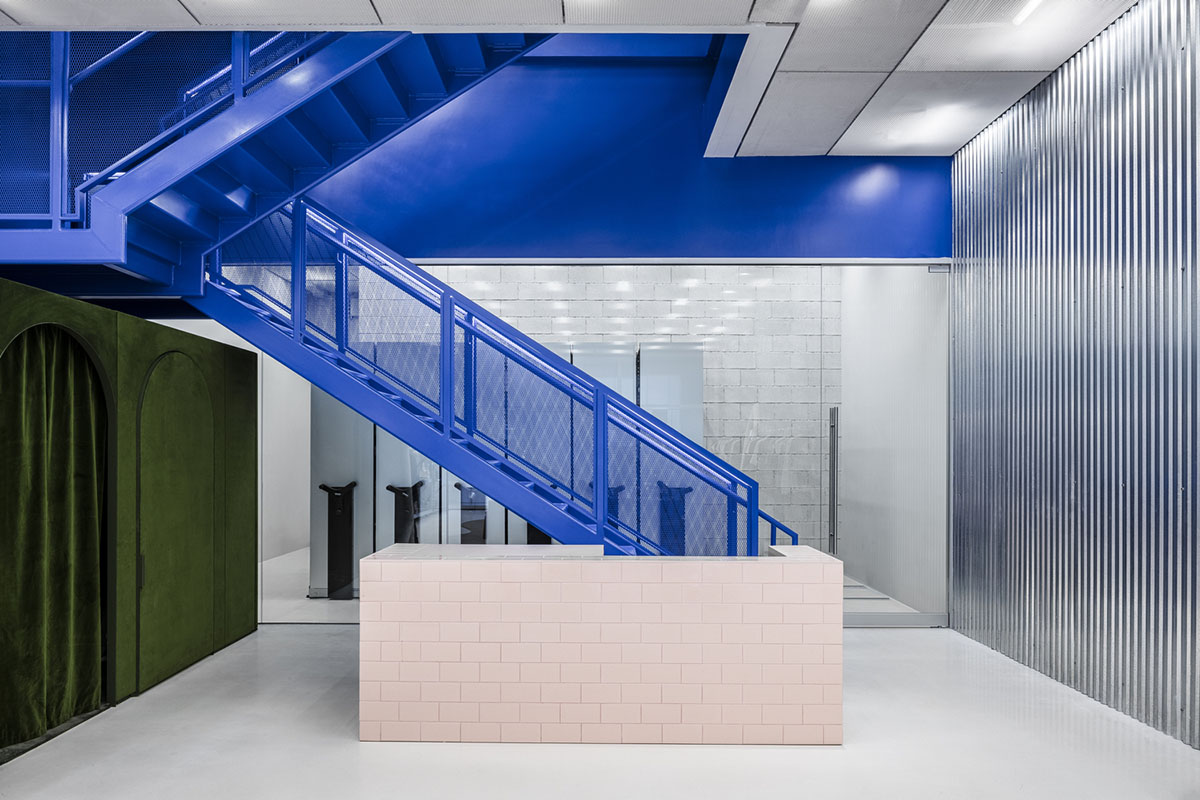 Virgil Abloh: Off-White Flagship Store Miami. Image © Off-White
He debuted his first menswear collection for Louis Vuitton during Paris Fashion Week. In 2019, Abloh opened his first solo exhibition, titled Figures of Speech, at the Chicago Museum of Contemporary Art (MCA). He also created a new capsule collection for Paris's Musée du Louvre in 2019.
In architecture, his passion on architecture continued with long-term collaborations with AMO, the think-tank established in 2002 as a counterpart to the architectural practice of OMA.
Abloh collaborated with AMO's director Samir Bantal to develop the creative direction and narrative of his exhibition, Figures of Speech, in 2019. He also worked with AMO on his brand Off-White's Miami Store in Miami. In 2021, in collaboration with AMO he designed Off-White's new store in Paris.
Abloh delivered lectures in many universities, including Harvard Graduate School of Design titled "Insert Complicated Title Here" in 2017, Columbia GSAPP titled "Everything In Quotes" Virgil Abloh, and the Rhode Island School of Design titled "Theoretically Speaking".
He was also named as a keynote speaker at the AIA 2020 Conference on Architecture.
Virgil Abloh at 2017 lecture for Harvard Graduate School of Design. Image courtesy of Harvard Graduate School of Design
The creative mind was also known for his social responsibility projects. In 2020, he launched $1 million scholarship to support the next generation of black fashion students, titled "Post-Modern" Scholarship Fund.
"We are all shocked after this terrible news. Virgil was not only a genius designer, a visionary, he was also a man with a beautiful soul and great wisdom," said Bernard Arnault, LVMH Chairman and Chief Executive Officer.
"The LVMH family joins me in this moment of great sorrow, and we are all thinking of his loved ones after the passing of their husband, their father, their brother or their friend."
Virgil Abloh was awarded various prizes throughout his outstanding career, most recently winning the British Fashion Awards "Urban Luxe" award and International Designer of the Year at the GQ Men of the Year Awards in 2017.
Top image: Virgil Abloh, courtesy of Off-White.
> via Off-White