Architects convert abandoned classroom building into a temple school for free public education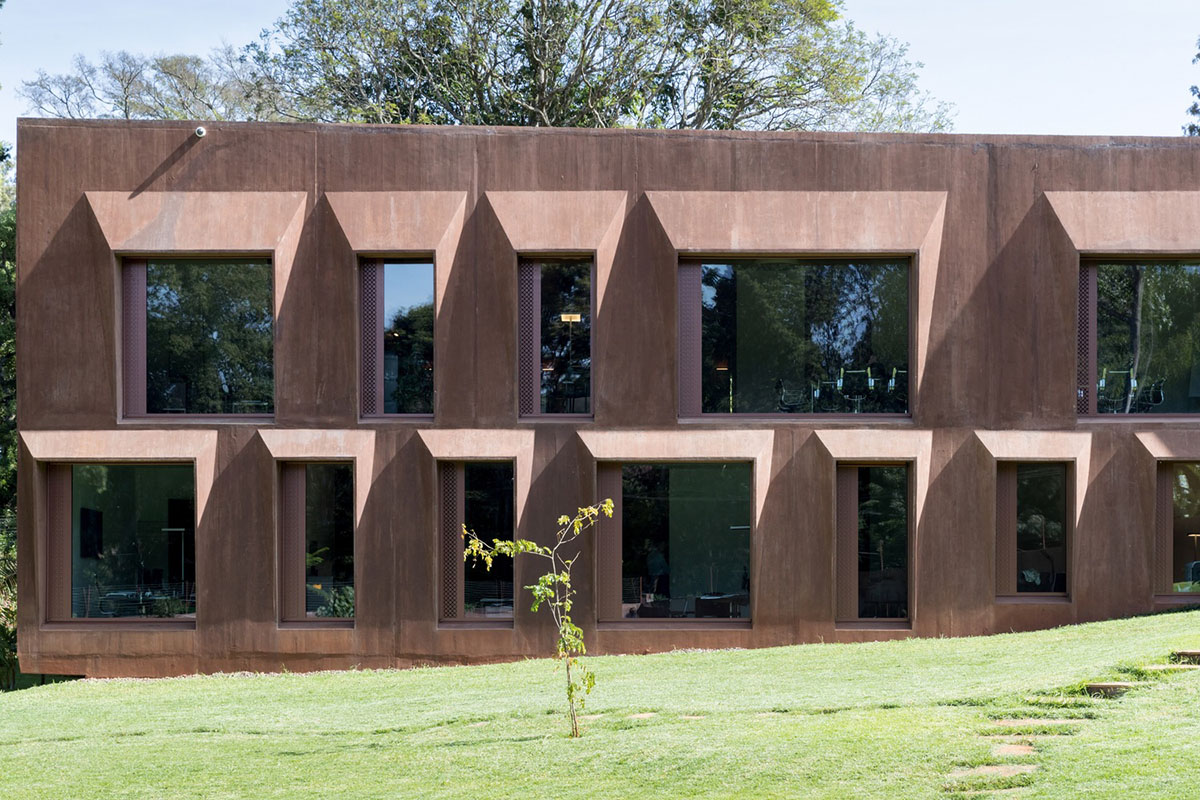 Skarn Chaiyawat, Rina Shindo and Witeewisuthumporn have converted an abandoned classroom building into a temple school in a rural area of Udon Thani in Thailand for free public education for rural community living in this area.
Called Buddhanimit Temple, the 620-square-metre renovation includes the renovation of existing school building and the dormitory building with additional spaces to bring a new life and space to the rural community.
A new temple school provides free education for families who are unable to afford public education. But the architects added more lighter materials and structures to the existing buildings to make those spaces more liveable, easy to connect, circulate around the buildings and well-adapted to its context.
"Due to increasing number of students enrolled as novice monks, an extension dormitory building is required. The original brief of the project calls for a two-storey dormitory building under a donated 6 million baht (EUR.154,000) budget," said the architects.
After thorough site inspections and workshops with monks and novices, the architects proposed an economical scheme to renovate an existing abandoned classroom building on site into a dormitory.
This also provided enough money to create additional library and washroom for the novice monks. Novice Living Quarters intends to produce a design that is environmental friendly, respective to context, and contributing to the novice monks' ways of living.
The existing dormitory building was an abandoned building. By keeping the existing reinforced concrete beams and columns, the architects only added necessary architectural elements to provide new shared bedrooms for approximately forty novice monks. The bedrooms are designed with translucent roof tiles installed at specific locations for natural daylight.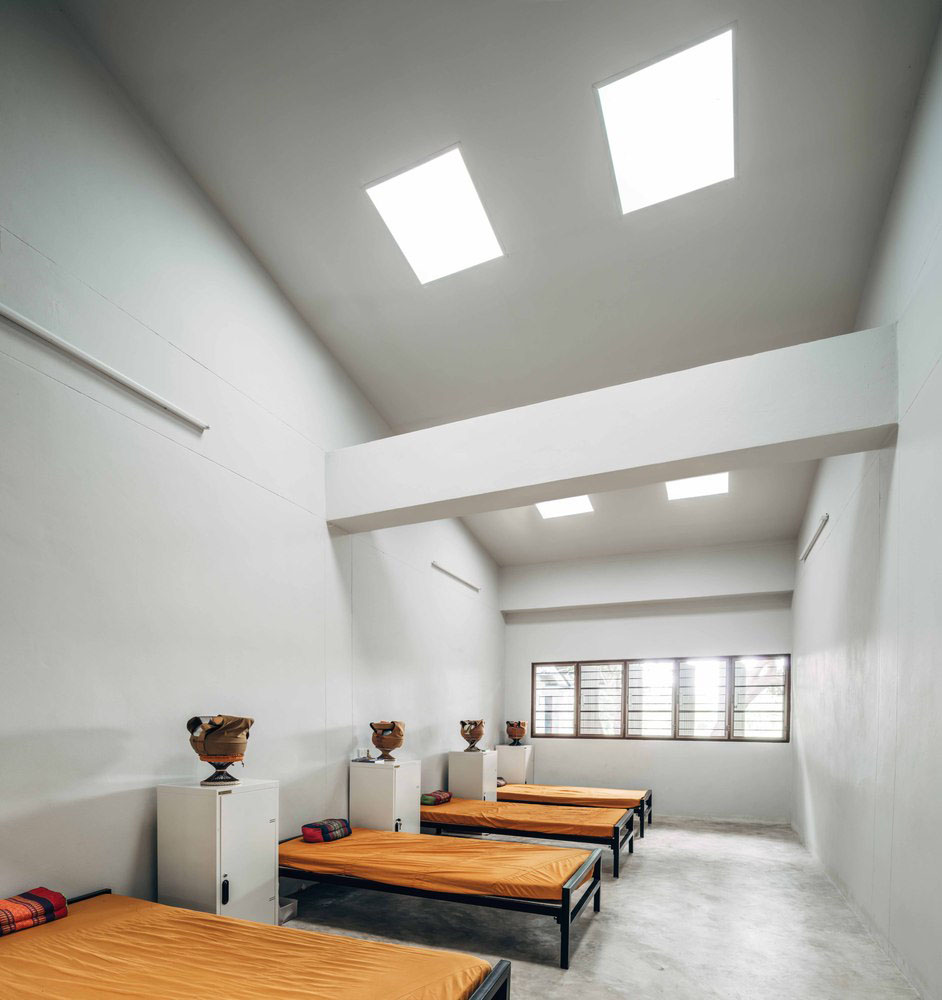 These bedrooms are connected with a large corridor that serves as leisure common space for novice monks. One of the noticeable features of the dormitory is the cement ventilation blocks which are designed at an angle to provide privacy from public view and provide openings for light and ventilation.
Located behind the dormitory building, the architects also designed a communal bathing area to support all the novices within the temple's ground and evoke casual gathering and conversation exchanges throughout the day.
The communal bath's roof is designed to evenly distribute daylight into building interiors by having alternating placements of translucent and solid roof tiles. Through these improvements, natural light and airflow reach to appropriate levels, while also providing an improved overall hygienic condition.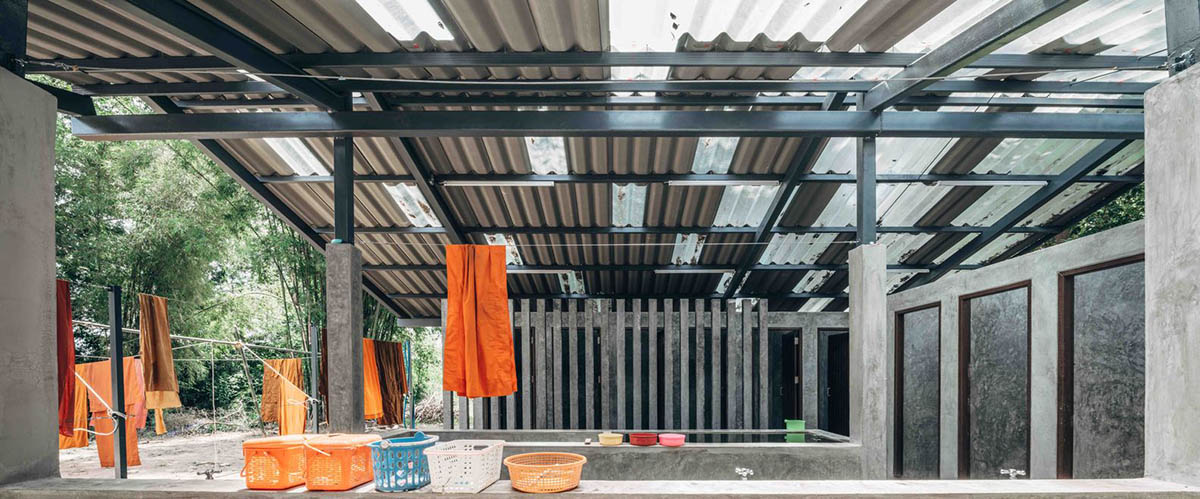 In addition to the renovation plans, the architects designed a library which is attached to the existing school building. The library is raised with staircases from the ground with light slanted roof.
The library includes all passive design conditions to better wind flow, decrease humidity, cool floor surface and prevent direct sunlight from south direction.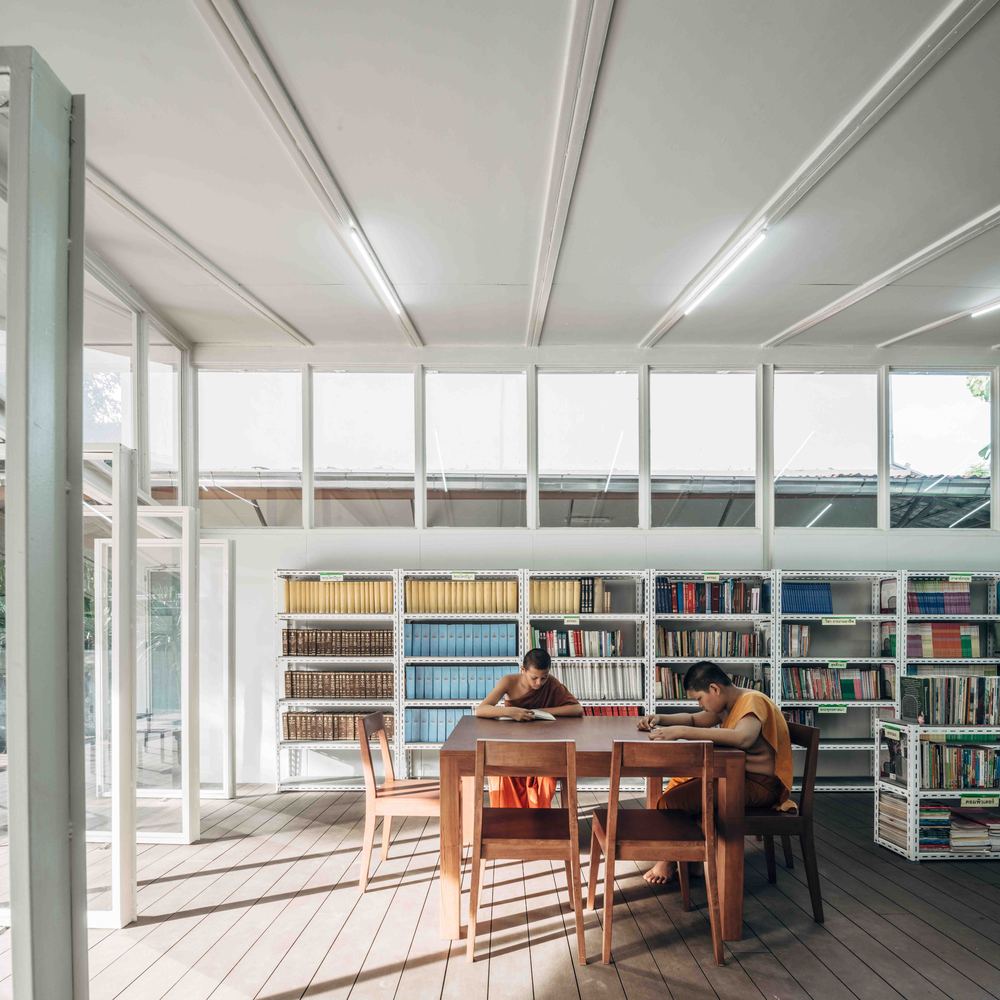 "With the adjacent school building's wall, sunlight is reflected into the library's interior space, keeping books from deteriorating and maintaining comfort to the novice monks," added the architects.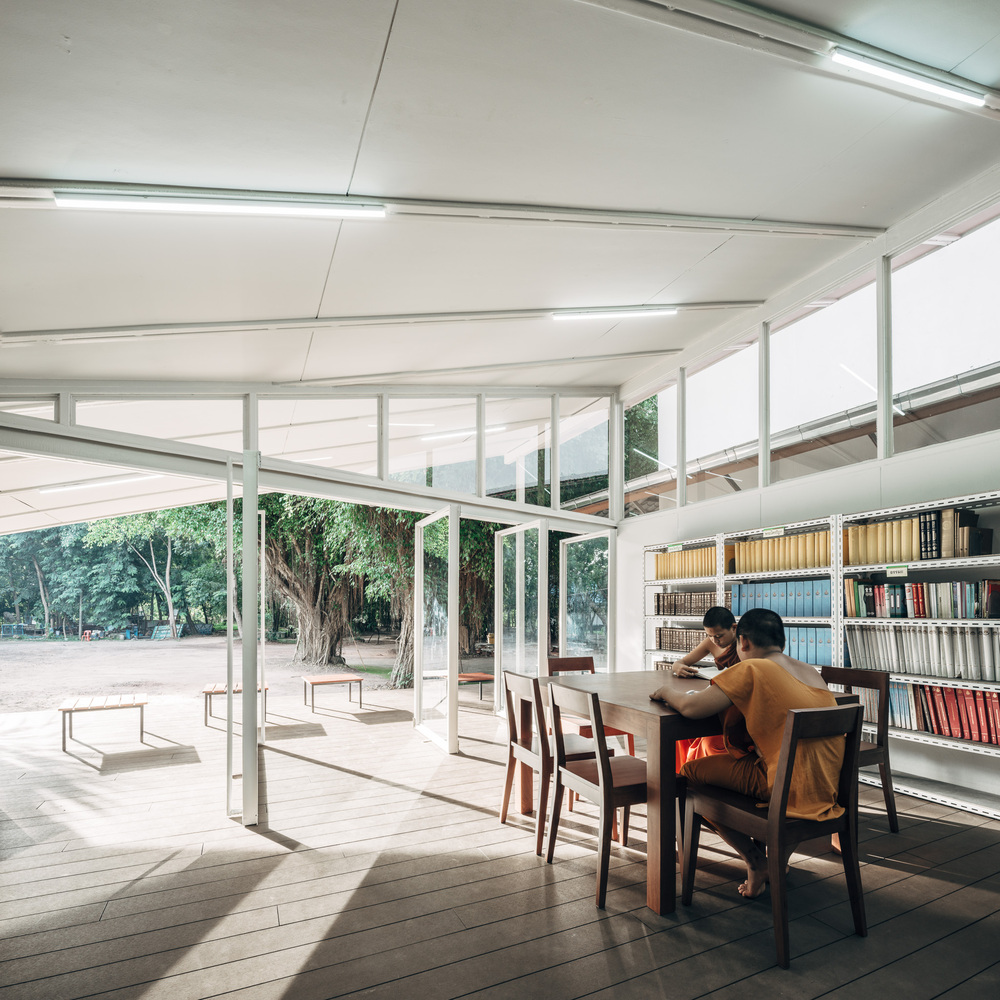 Architects created the best possible response for Novice Living Quarters in Buddhanimit Temple by collaborating monks and novices beforehand to answer beyond its required function. The renovation improves the novice monks' quality of life and leaves room for them to contribute their own individual lifestyle into character.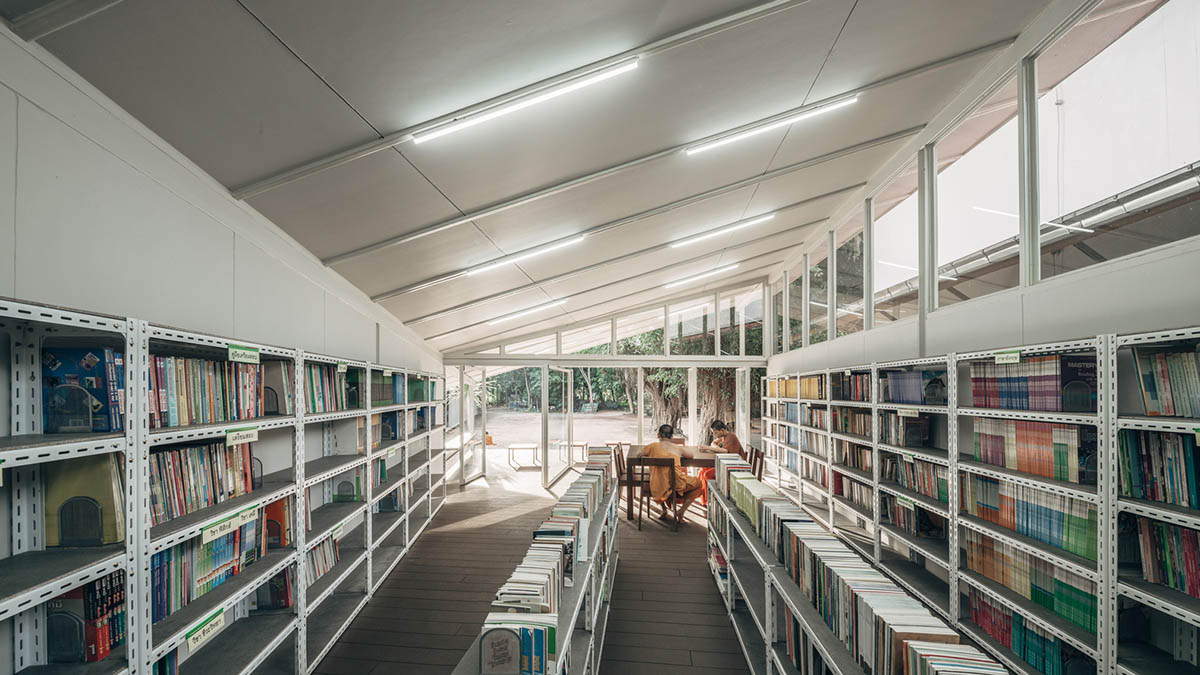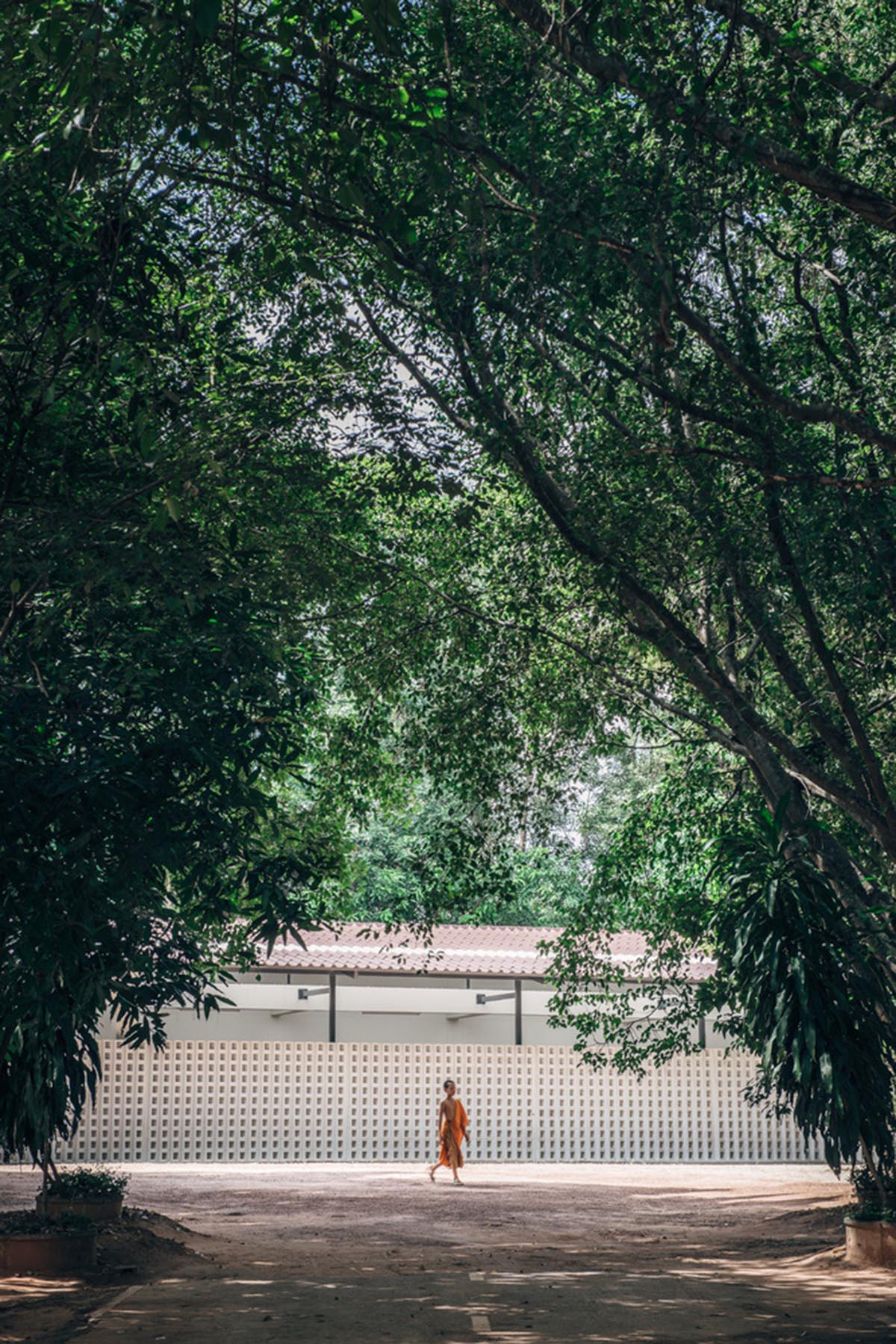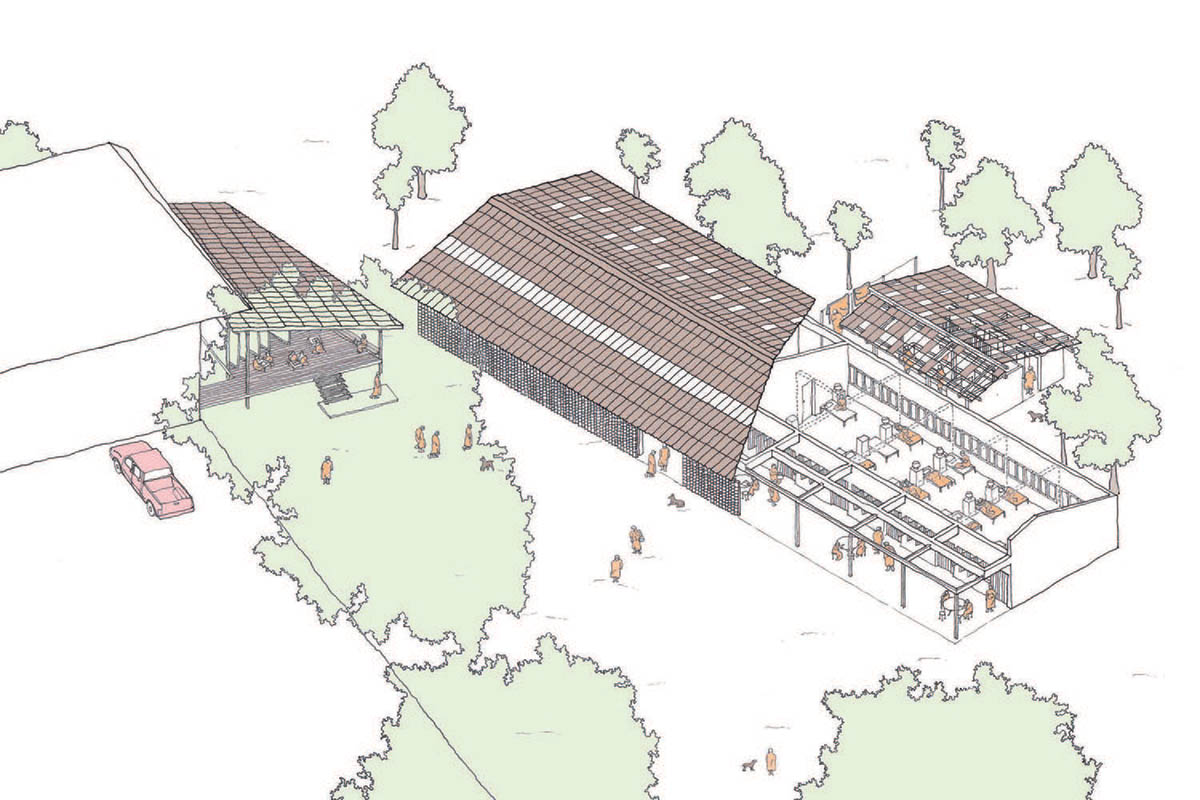 Overall diagram
General layout
Dormitory axonometric diagram
Communal bath
Library section
All images © Chaovarith Poonphol Photography