Alex Shtanuk launches crowdfunding campaign to bring this giant reflective "blanket" to Burning Man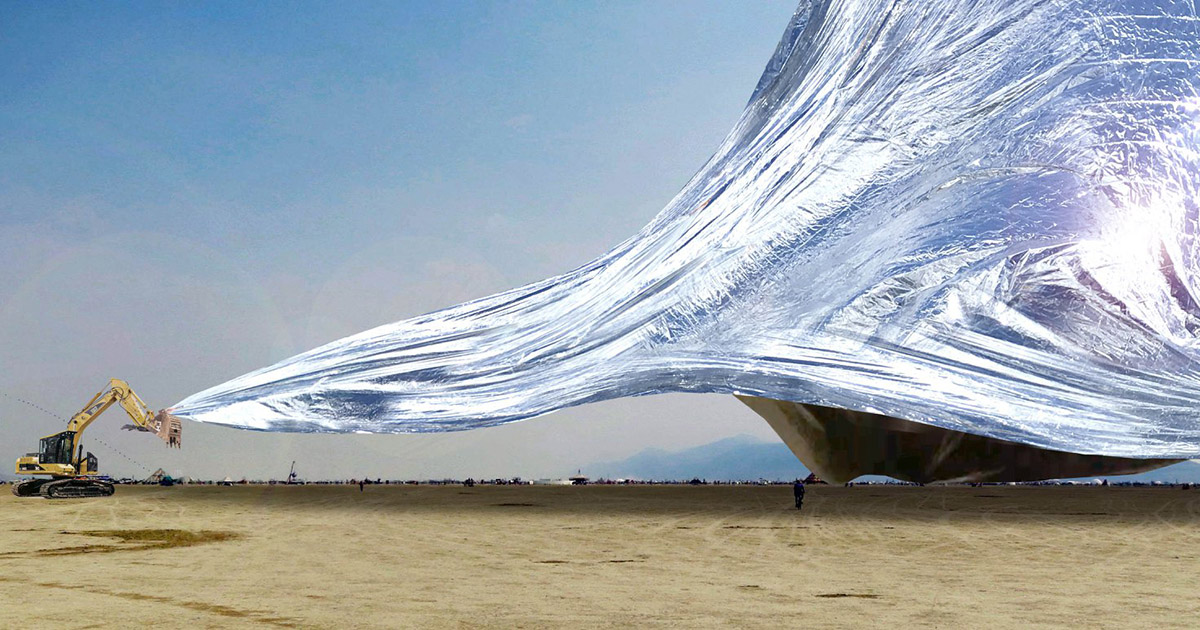 Moscow-based designer Alex Shtanuk has launched a crowdfunding campaign on Indiegogo's website to bring this giant reflective installation to this year's Burning Man, an annual event takes place in the Black Rock Desert of Nevada.
Dubbed as Blanket, the huge reflective installation aims to bring the waves of the ancient Lake Lahontan back to Playa. The installation will change its silhouette in the area by the power of wind, taking different surreal forms - waves, mountains or some giant fantastic sculptures.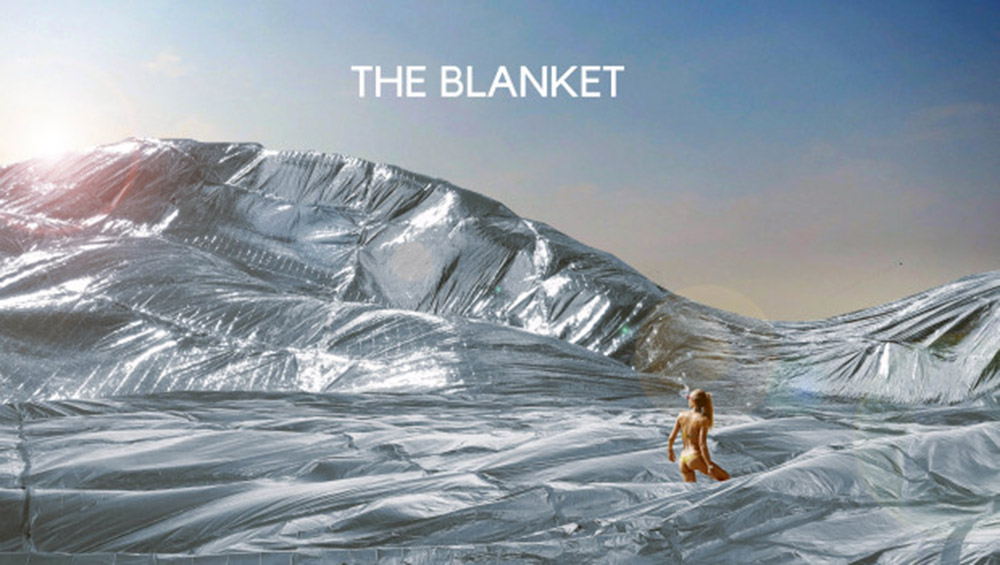 If the campaign reaches at $17,500 (a flexible goal) until August 5, 2018, the designer will install a light but a very strong installation on the Black Rock Desert, Nevada at the 2018 Burning Man, which will be held from 26th August to 3rd September.
The Blanket is made up of BoPET polyester film canvas 100 by 100 meters, made of 3.350 NASA Space blankets (2,1x1,6 m. each), held together with 40 km of reinforced tape.
"The silver side of the Blanket is coated with metallic agent that reflects up to 97% of the radiated heat. During the hot daytime room under the Blanket will be used as a comfy and refreshing rest area, where anyone can relax, chill, have a nap or dance," said the architect on his campaign page.
"At night hundreds of people in el-wire suits will get together under the blanket creating an effect of oceanic bioluminescent plankton or moving waves of equalizer."
"Ever since we were children and throughout our life we share the space under the blanket with lovers, friends and family. Under the Blanket there are no strangers."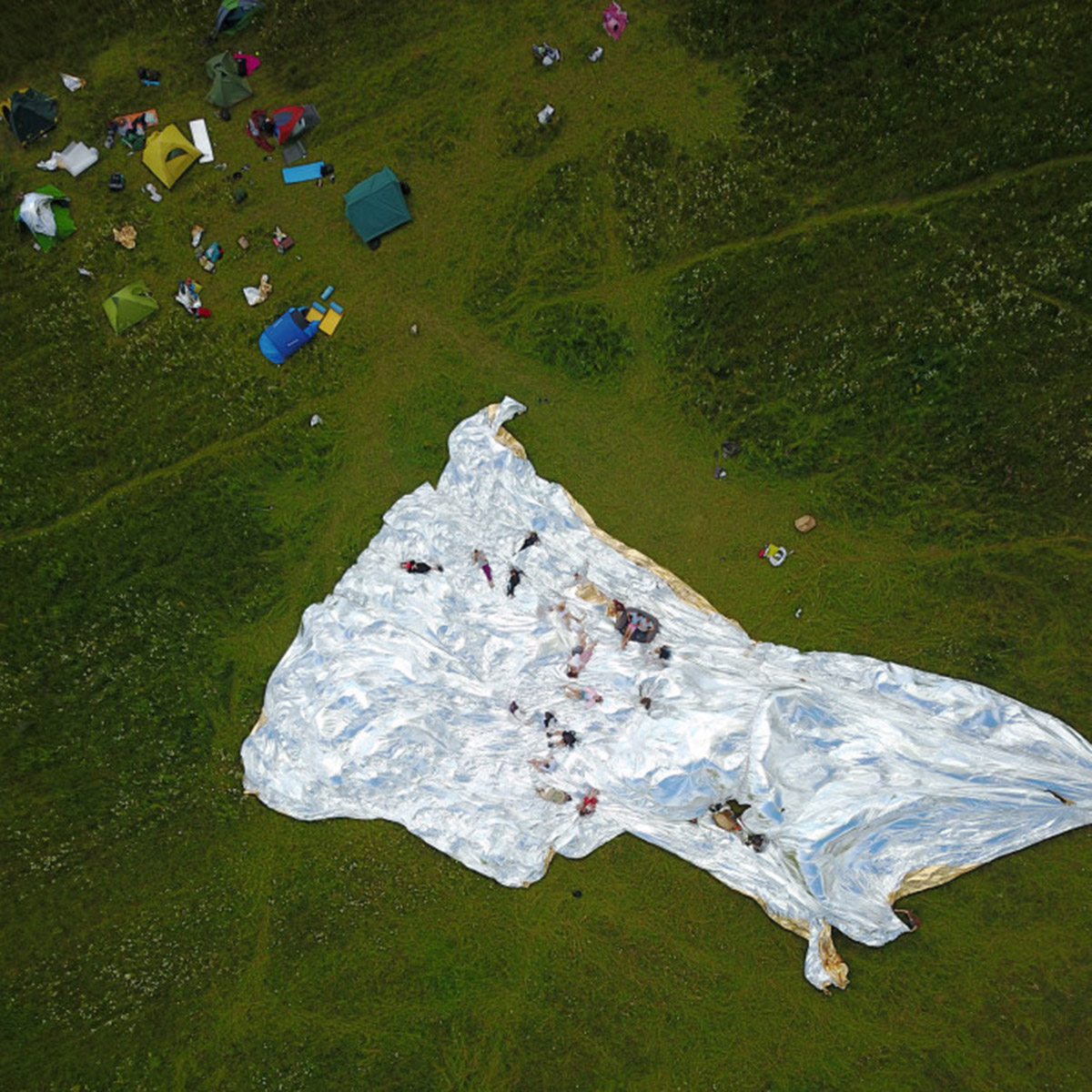 Alex Shtanuk have also shared a preparation of model, simulation and 1/20 scale testing model on his campaign page. The campaign has reached $715 until now and it ends on August 5, 2018.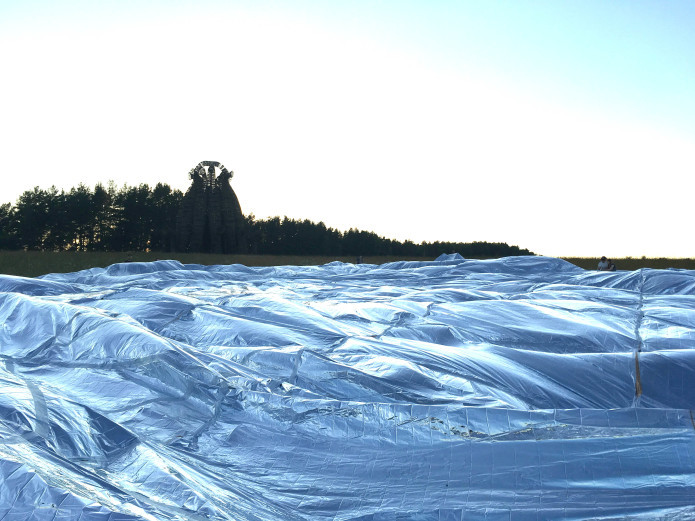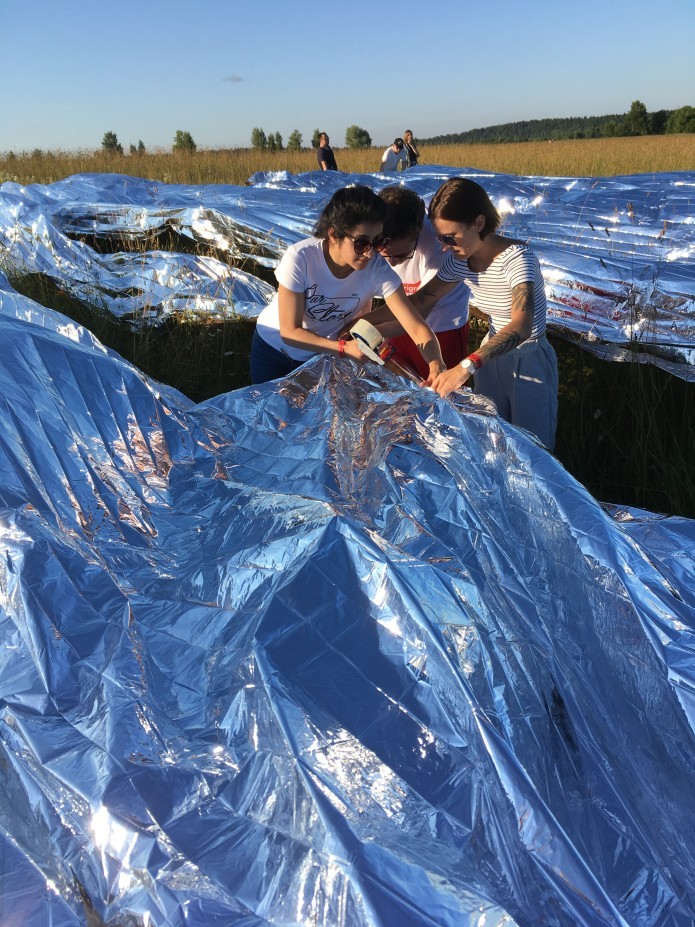 Shtanuk is not the only person launching a crowdfunding campaign on Indiegogo. Earlier this month, Bjarke Ingels and BIG Partner Jacob Lange launched a crowdfunding on the same website to install a giant mirrored sphere at this year's Burning Man Festival.
Ingels and Lange's campaign targeted $50,000 in total, but the campaign has now reached at $17,720 until now, and only one month left to end the campaign on the website.
All images courtesy of Alex Shtanuk/Indiegogo
> via Indiegogo