Medusa Group completes corten steel house overlooking the Otryt Mountain in Poland
Polish architecture firm Medusa Group has completed a house overlooking the Otryt Mountain, Otryt is mountain range in the Bieszczady Mountains of south-eastern Poland.
The architecture situates the house on the border with nature. The house will remain unfenced from the road. The trees that were preserved were supplemented with new plantings.
The studio has stretched the earth structure with the turf over the roof in order to place the house even more in the context of the place and to weaken the sense of its presence in the landscape.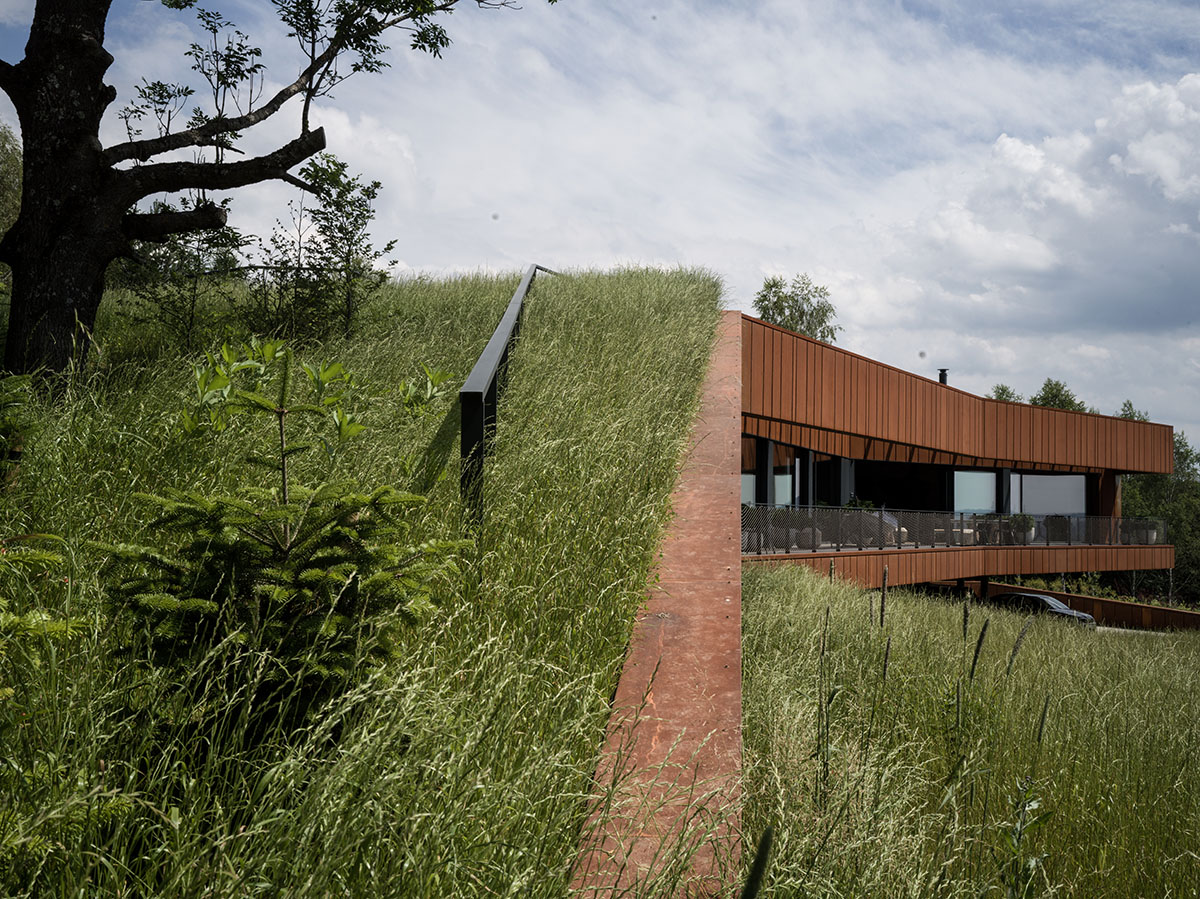 The house in the Bieszczady was built for the owner of Henninger Investment, who is privately an enthusiast of the polish Bieszczady Mountains.
"Our common goal was to emphasize the beauty of the place without adversely affecting its perception by others," said the office.
"The building covered with corten frames the view of Otryt Mountain. You can see its reflections on the facade glazing."
Architecture is hidden among greenery, thanks to which it opens up a panorama of overlapping peaks of the Bieszczady Mountains. At the same time, it does not take this view away from others.
From the neighbors' side, the house was supposed to resemble a slope of a hill, while from the north it was to retain the character of a building that has its scale and mass. It is not a small object.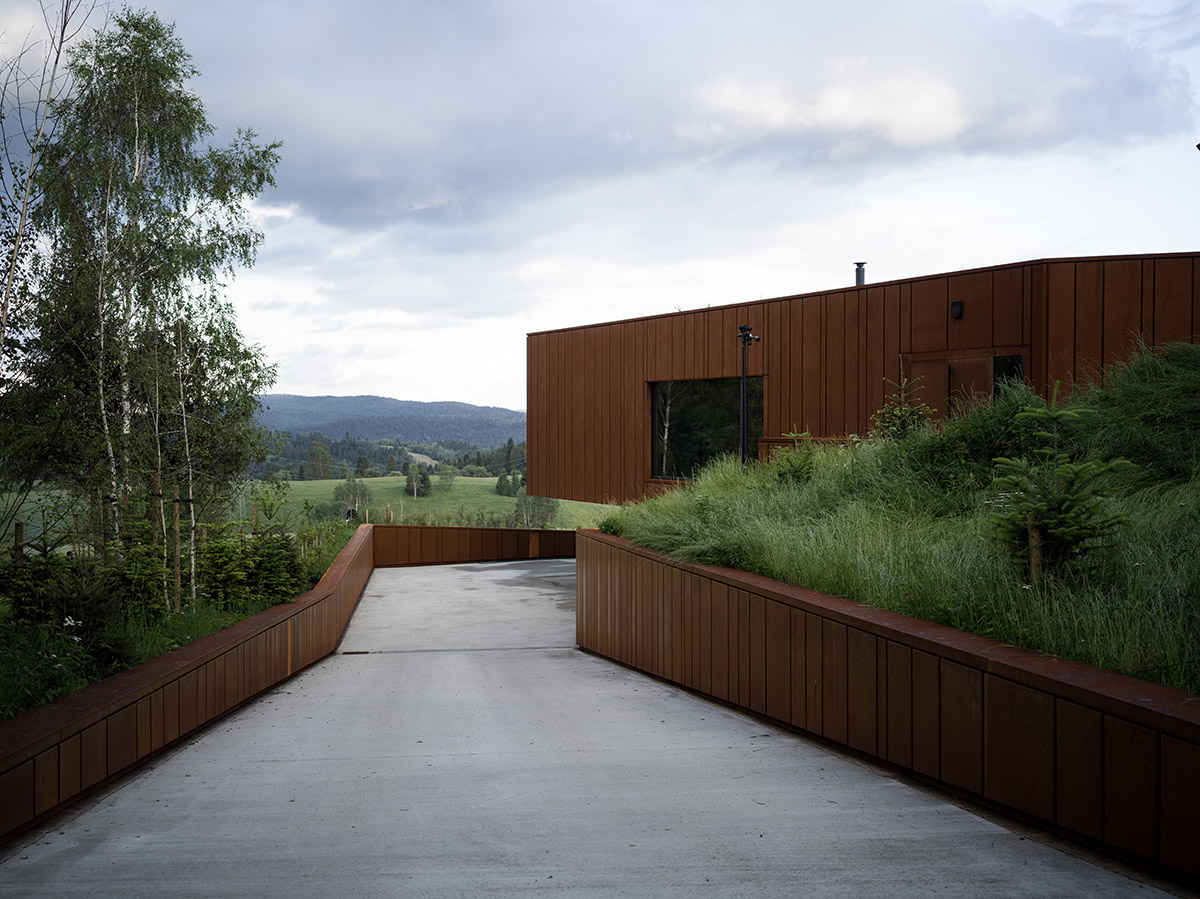 The house consists of a private zone with a study, recreation, and relaxation facilities, as well as a spa. There is also a guest wing with several rooms.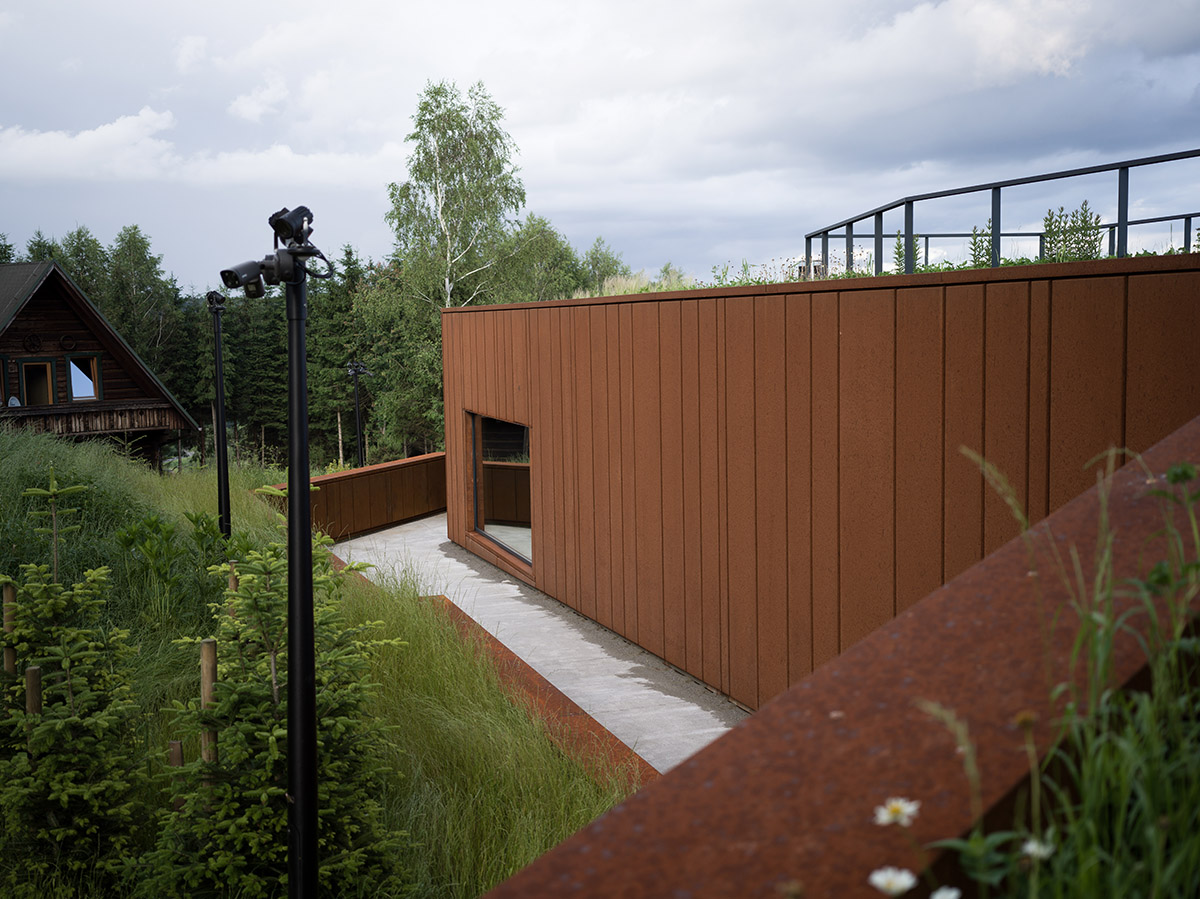 Therefore, the task was to include the building with such a rich functional program in the plot morphology. While time goes by, the building will become covered with a rusty coating and a thick layer of greenery. It was especially important for us already at the concept stage.
The investment area, in a planned in line with natural processes, which was supposed to heal all traces of our interference in this place, leaving only the elements that were to underline the redesigned tectonics of the area in view.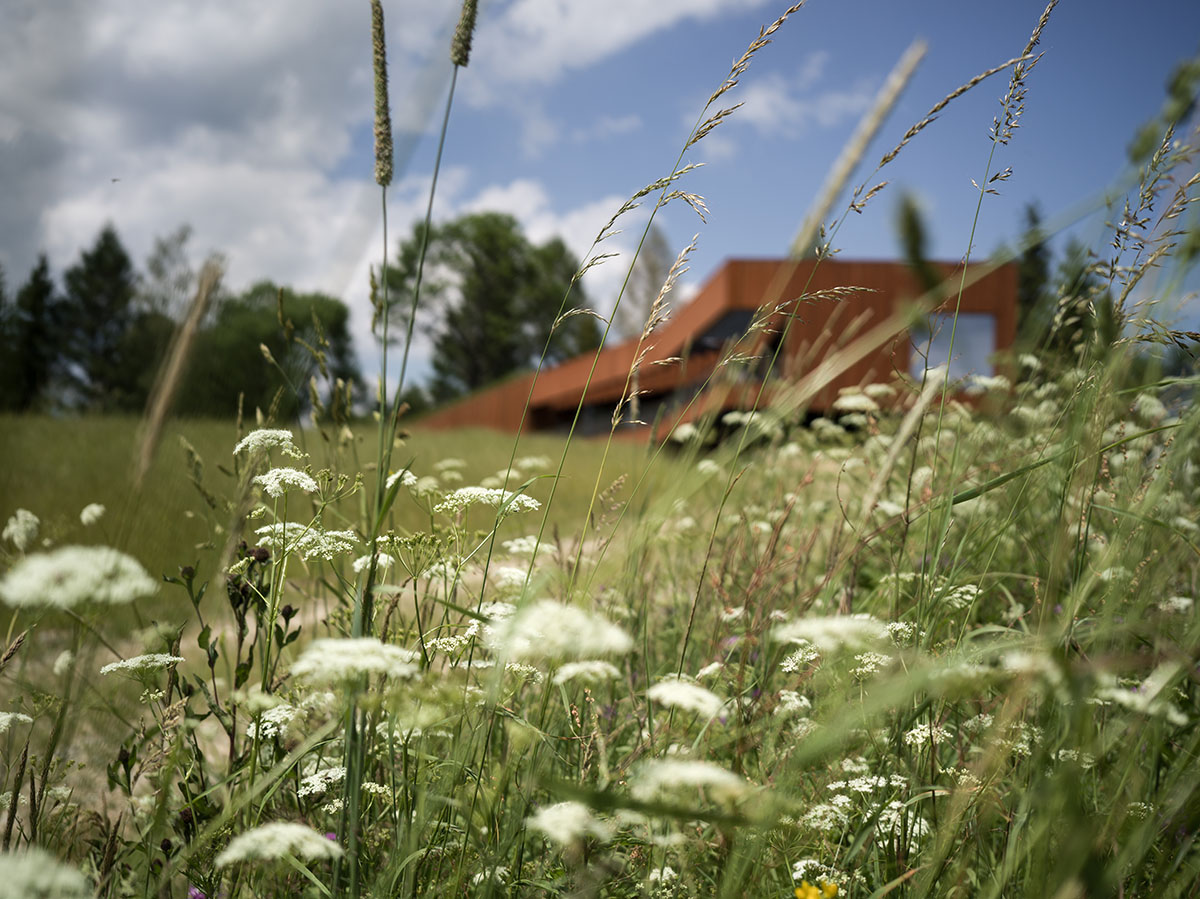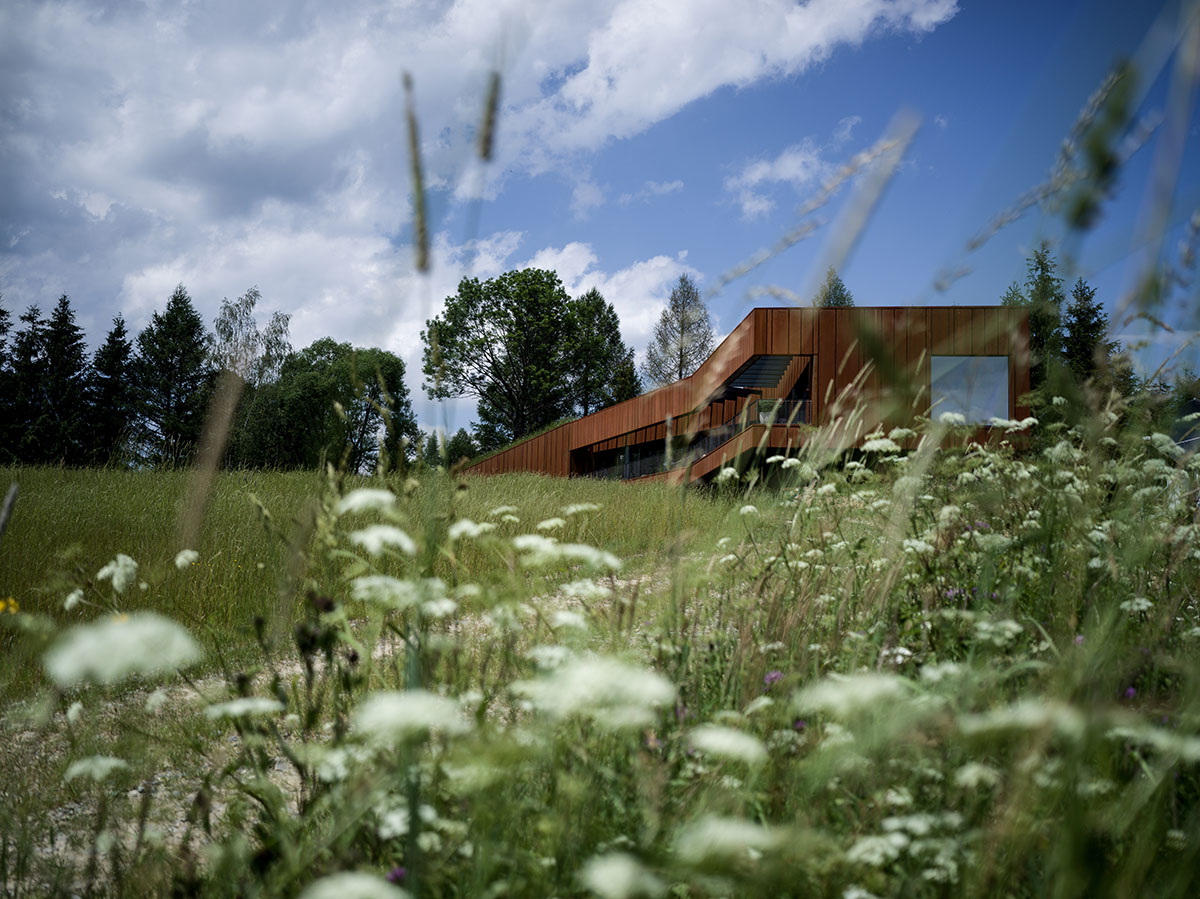 Project facts
Location: Bieszczady mountains / Poland
Architects: Przemo Łukasik, Łukasz Zagała
Associate architects: Jarosław Przybyłka, Anna Gołyga, Michał Sokołowski, Michał Laskowski
Construction: KZ STUDIO PROJEKT
Installations: WN-PROJEKT, ELSANTEAM, Eko Elprom
Investor: Henniger Investment
Usable floor area: 352,58 sqm
Design: 2019
Realization: 2020
All images © Przemo Łukasik
All drawings © Medusa Group
> via Medusa Group