Snøhetta selected to design Theodore Roosevelt Presidential Library Competition in North Dakota
Snøhetta has been unanimously selected as the winner of the Theodore Roosevelt Presidential Library competition, the new library building will be built in Medora, North Dakota, a US state in the midwestern and northern regions of the United States.
Designed as the 15th American Presidential Library, the library will share Theodore Roosevelt's legacy with future generations. Snøhetta was selected from among top international firms, including Danish firm Henning Larsen Architects and US firm Studio Gang.
Shortlisted from an original pool of 40 applicants, the three teams traveled to Medora over the summer to survey the site and to meet with the local community, stakeholders, and residents.
As the selected design architect, Snøhetta will work with a local, North Dakota-based architect to deliver the final project.
Snøhetta's design is described as "more than a building", the building will introduce a journey preserving the existing landscape of diverse habitats punctuated with small pavilions allowing for reflection and activity.
The library features gently sloping roof looking to the northeast, gazing out to the National Park, historical settings in the Little Missouri River valley, and the Elkhorn Ranch far in the distance, further connecting the Library of tomorrow with its origins from the past.
The main building of the Presidential Library is defined "by its unique roof rising from the butte, echoing the landforms of the surrounding Badlands."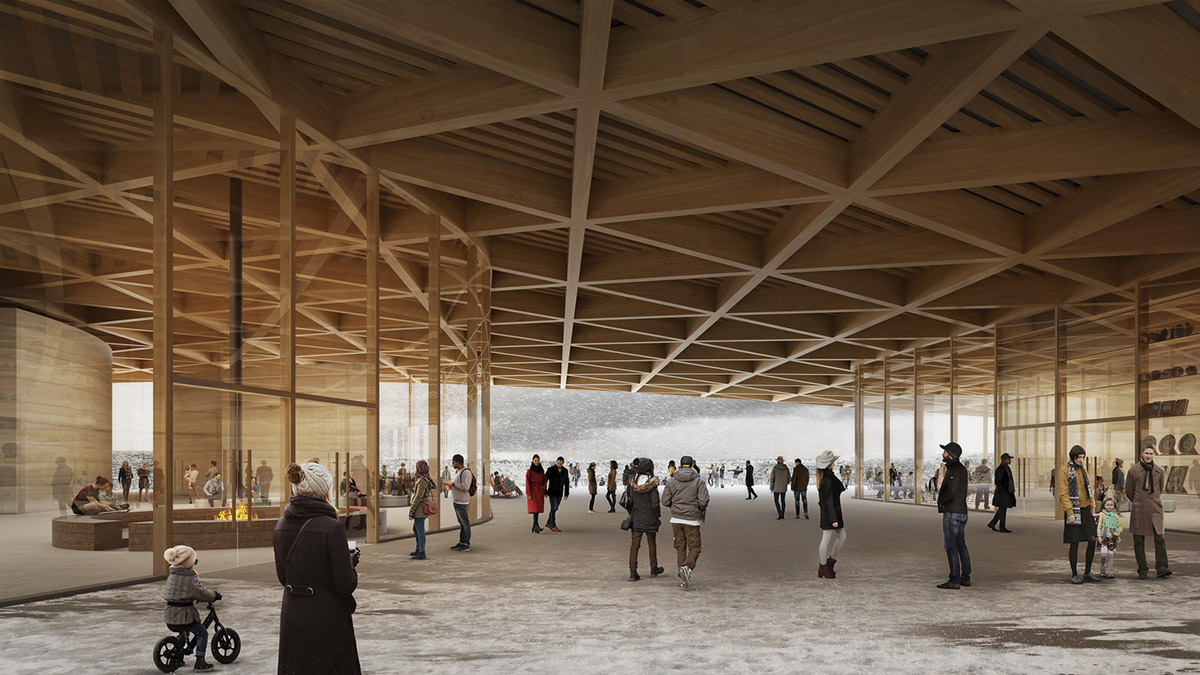 Visitors are able to ascend the accessible rooftop to discover commanding views of the National Park and Medora during the day, as well as an ideal location for stargazing at night.
Inside the Library, large windows will highlight views to historically significant landscapes and complement the rhythm of the interactive exhibitions within. A generous covered porch overlooks the nearby valleys and can be used for gatherings throughout the year.
"The Library also functions in harmony with the unique ecology of the region and expresses the conservation ethos for which Roosevelt is remembered," said Snøhetta.
"Its construction will use natural and renewable materials, while its sophisticated energy systems will set a new standard for sustainable design in the region."
"Our design is oriented to diminish the impact of wind and other climatic factors so that the Library will be accessible in all seasons," the firm added.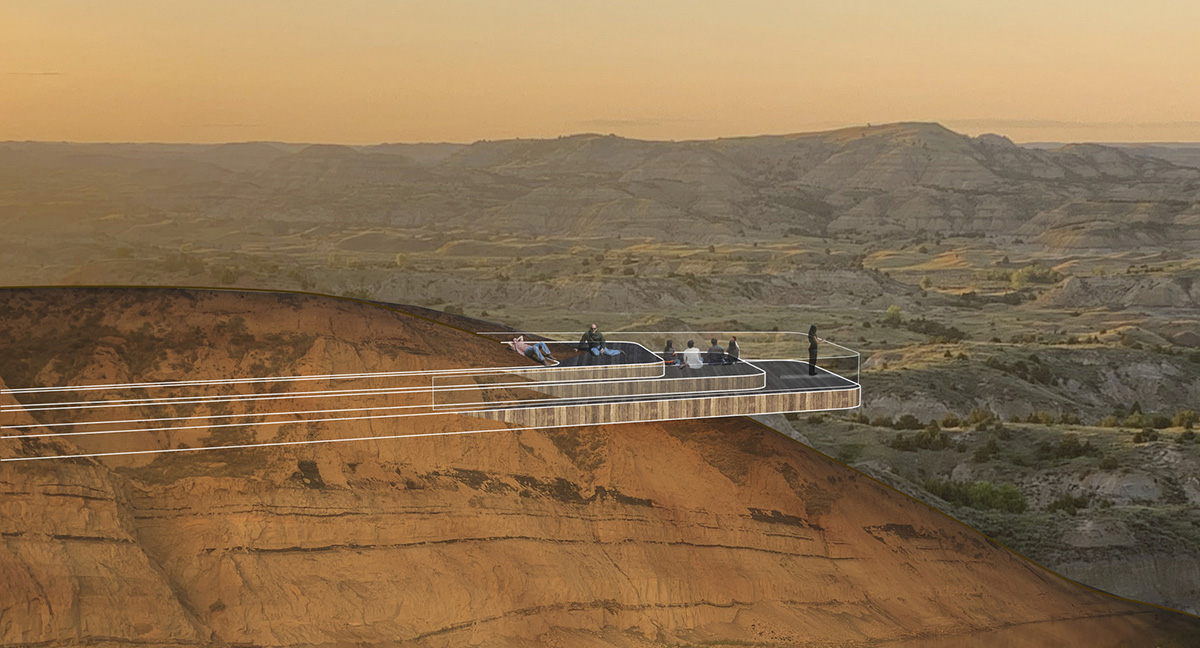 To read more about the project, read WAC's previous coverage.
All images courtesy of Snøhetta
> via Snøhetta