Mecanoo releases documentary on the transformation of the Martin Luther King Jr. Memorial Library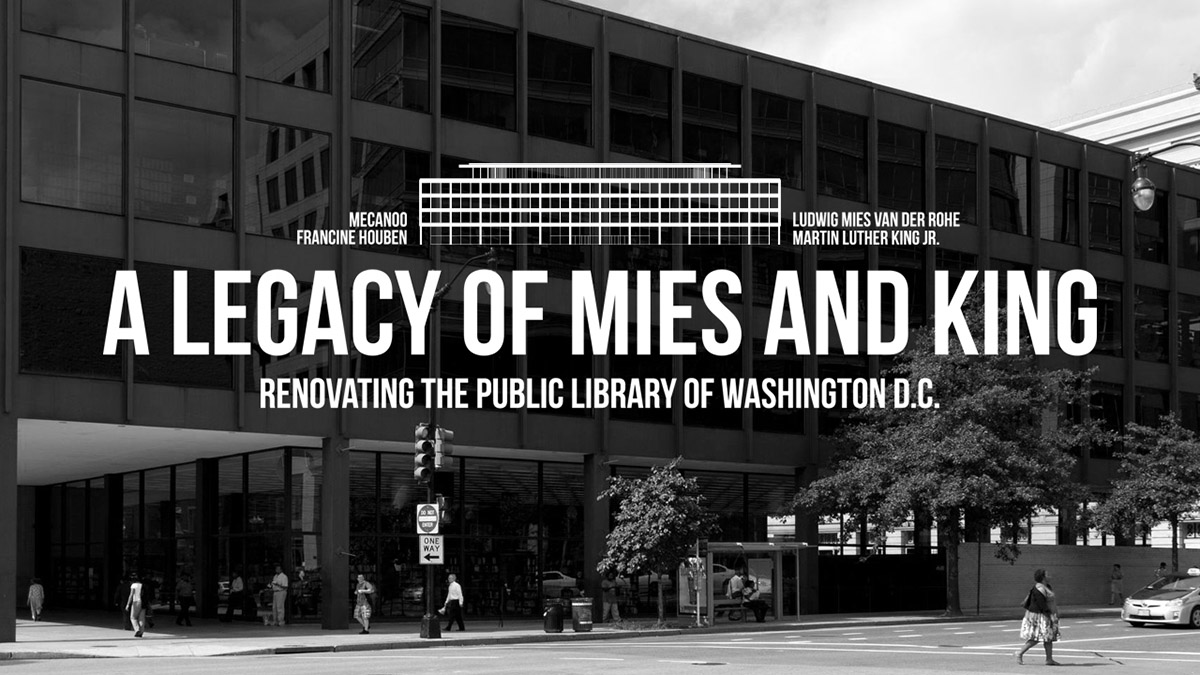 Mecanoo has released a full-length documentary on the design process and transformation of the Martin Luther King Jr. Memorial Library in Washington D.C.
The Martin Luther King Jr. Memorial Library, originally opened in 1972, was the only library designed by Mies van der Rohe.
The library was closed in 2017 due to the modernisation of the library by Mecanoo, together with local architects OTJ Architects, and the library was completed this year and reopened in September 2020.
Currently, only a few areas in the building are open to the public due to the coronavirus pandemic.
Video courtesy of Mecanoo
After a three-year design process and transformation, a one-hour documentary "follows architect and Mecanoo founder Francine Houben as she investigates the past and present in order to design a world-class library."
In the video, "Francine delves into the archives, meets contemporaries of Mies and King, speaks to current visitors of the library, and participates in a Martin Luther King, Jr. Memorial Peace Walk. During her quest, both the building's namesake and the original architect look over her shoulder critically."
"A Legacy of Mies and King" was written, filmed and directed by Nienke Andersson with music and sound engineering was done by KH music.
The documentary was funded by The Society of Arts of The Royal Netherlands Academy of Arts and Sciences in collaboration with Mecanoo.
Image by Tyrone Turner/WAMU.
> via Mecanoo