Förstberg Ling designs pitch-black flexible atelier building for designer and artist in Sweden
Förstberg Ling has designed a house for an industrial designer and an artist that could be realized as an extension to an older villa in Röstånga, Sweden.
Called House for two artists, the project brief was simple, the studio wanted to create a big, open atelier space at a low budget.
The house was built for industrial designer Jenny Nordberg and artist Andreas Kurtson to be able to work in this flexible space.
The architects tried to create a space in which the building's footprint and cinderblock walls were a cost-effective. The house presents a deep contrast between inside and outside.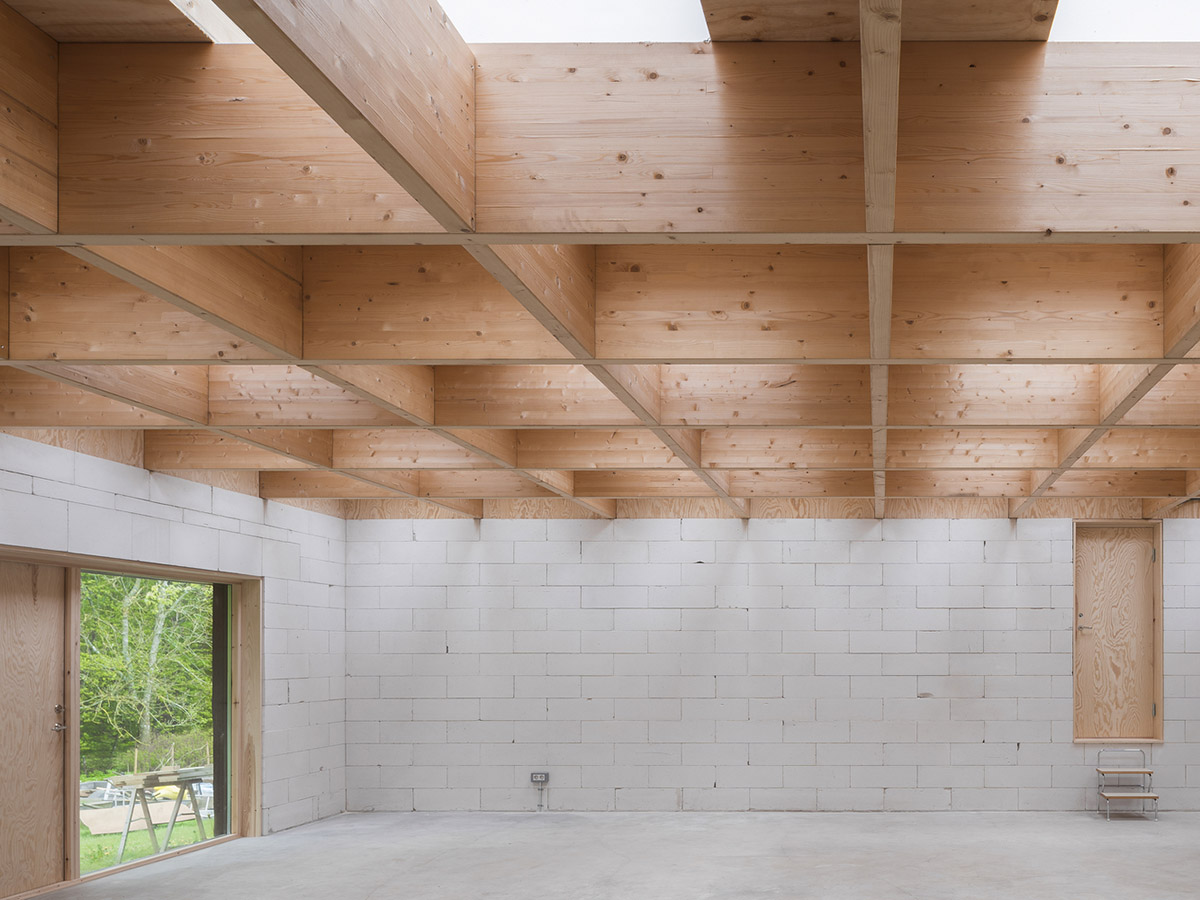 On the outside of the building, the architects the cinderblock wall, the free-spanning glulam beams and the sixteen skylights that create a flexible space that can be configured to the shifting needs of its owners.
The interior space is left open to be as flexible as possible, while its bright and airy interior is marked with a wooden cassette ceiling. "The exterior of the walls and the roof, with its large overhang, are clad in a pitch-black tar felt, contrasting with the bright interior," said the office.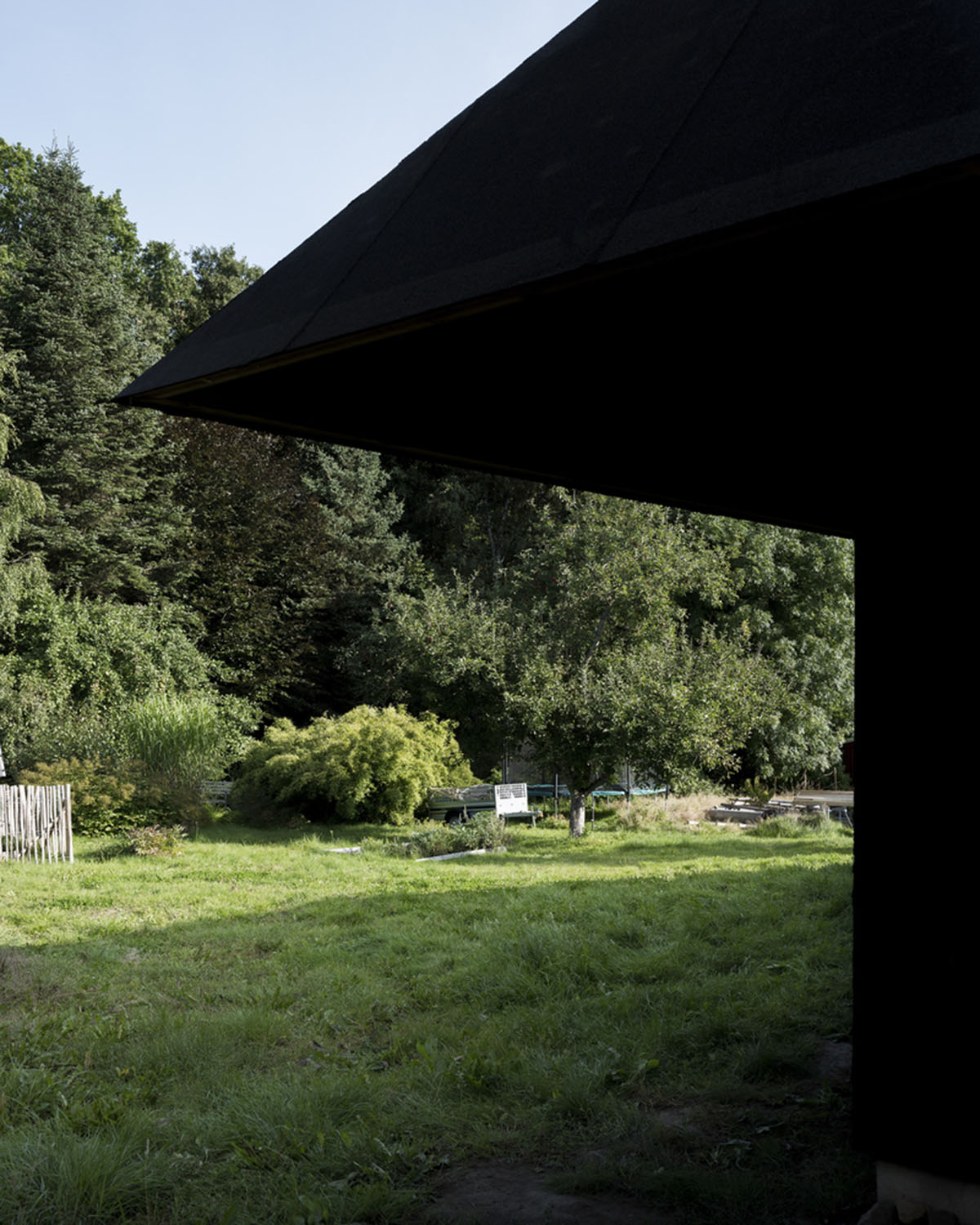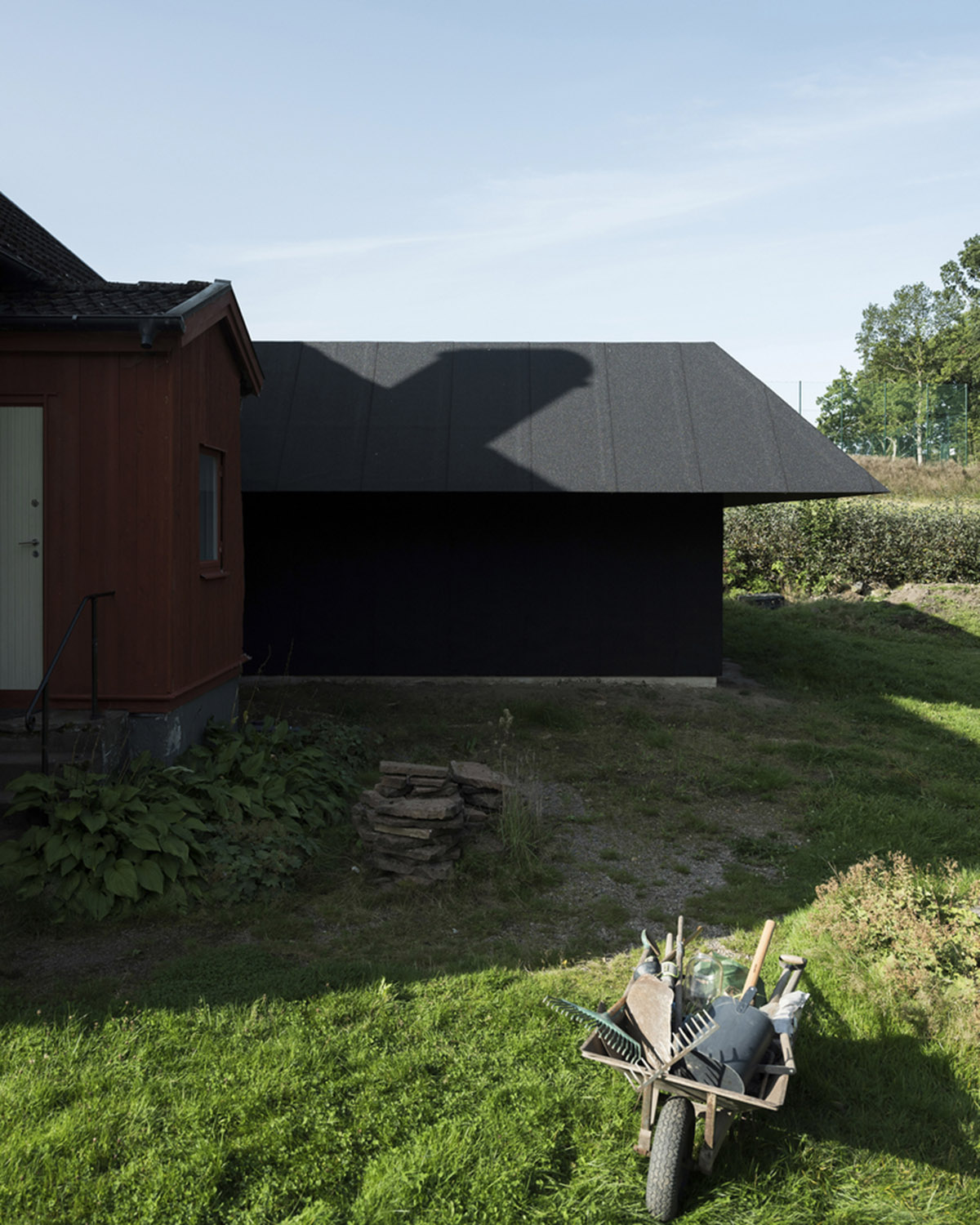 Floor plan
Project facts
Project name: Förstberg Ling
Architects: Förstberg Ling
Location: Röstånga, Sweden.
Date: 2020
All images © Markus Linderoth
Drawing © Förstberg Ling
> via Förstberg Ling