Asbury Beach Club in New Jersey is composed of curved concrete canopies activating the site
Images have been revealed for a beach club in New Jersey in the USA. Composed of a series of organic forms of curved concrete and reclaimed wood, the design is developed by Esrawe Studio and Rojkind Arquitectos, alongside Slade Architecture, Cadena Concept Design and Anda Andrei Design.
Designed as a collaborative project, the project, named Asbury Beach Club, will be built on the Atlantic Ocean in Asbury Park, a beachfront city in Monmouth County, New Jersey in the United States.
Proposed to be built as a public structure, the design is aimed to activate the beach side of the street as well as providing amenities and services to the beach in this beach town resort in New Jersey.
The project is set to be built on two sites of the beach, one will be a private lot on the south side and another will be a public lot on the north side.
"The two sites are developed together to provide a range of experiences. Access easements between the lots and on either end of the site maintain views and access from town to beach," said Rojkind Arquitectos.
As the team highlights, the form of the structure and skin is not mimetic but the general language of the project is inspired by natural forms.
According to the architects, these "natural forms arise when the interaction of water, wind, sand and rocks alter the morphology of the earth to create niches, cavities and semi-open spaces interconnecting land and sea."
The project will be built as cast-in-place concrete structure that provides and elevated pool deck and associated amenities about 15 feet above the boardwalk. Since the area is in the zoning height limit, the project was developed as a low-rise structure on this site.
Cast-in-place concrete columns will support the deck and extend onto the north lot to provide a shade canopy with seating and other open public amenities.
"The FEMA flood plane limits the base height of the building," said Rojkind Arquitectos. The building's base on the south lot will contain dressing rooms, a sand gym space and private cabanas.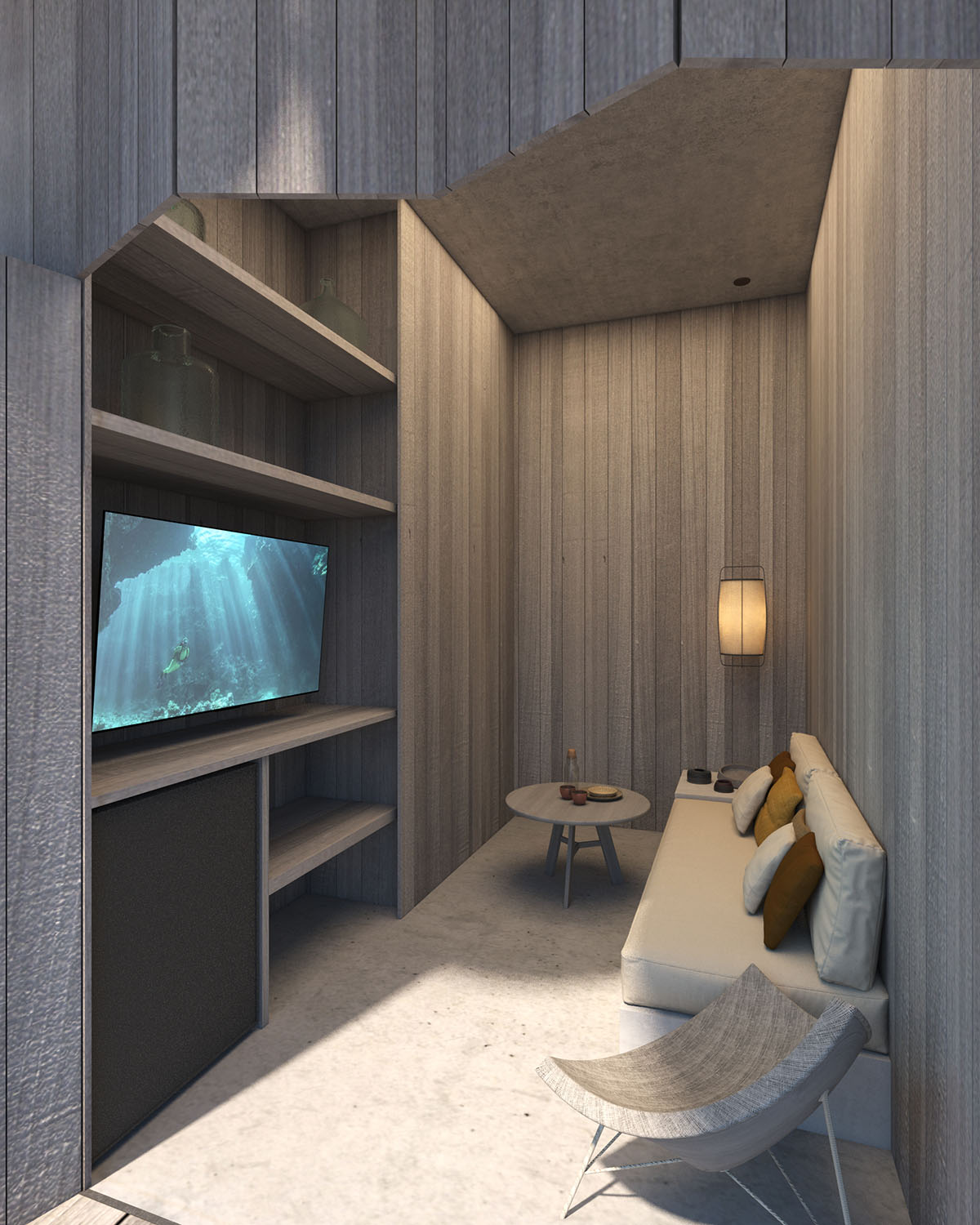 Public rest rooms and showers will be placed on the north side of this building base. These public facilities will serve the beach and the shaded lot to the north, integrating the private and public facilities.
There will be a privacy screen along the west side of the building, that screen will be made of precast concrete cylinders mounted on a thin steel frame. This screen refers to the ubiquitous beach fencing as well as beach grass found along the entire shore.
To provide privacy for guests, this precast screen element will extend to 8 feet height (3 metres) above the pool deck on the street side.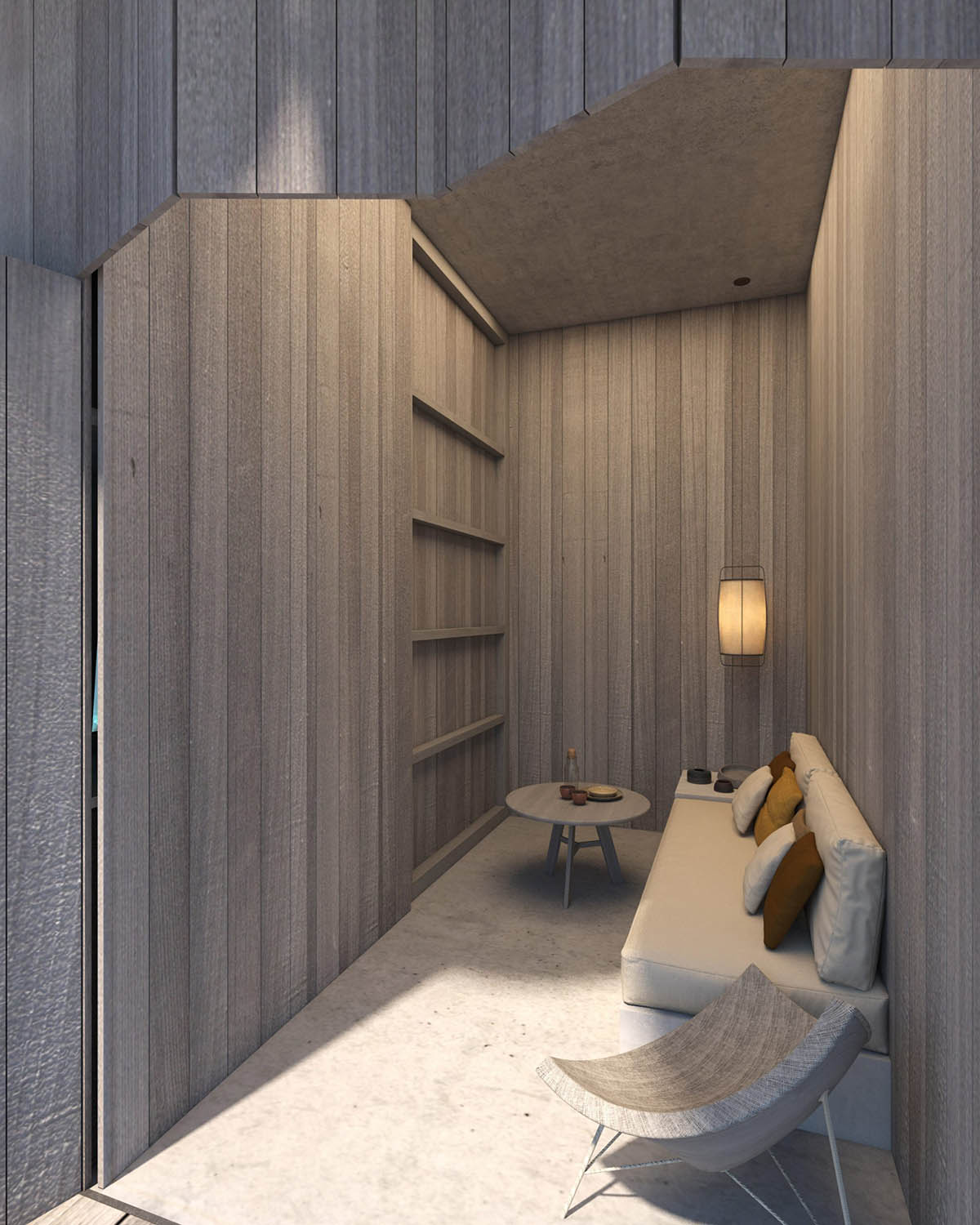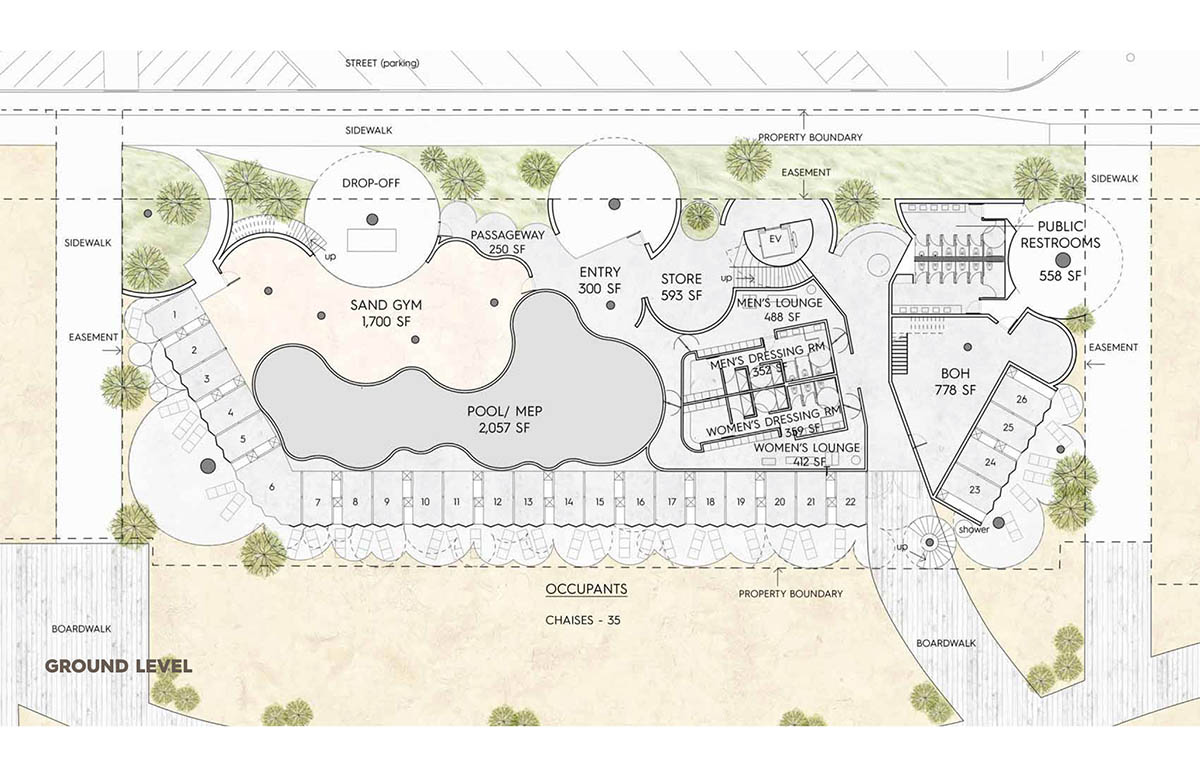 Ground level plan
Sun deck
Pool deck
East elevation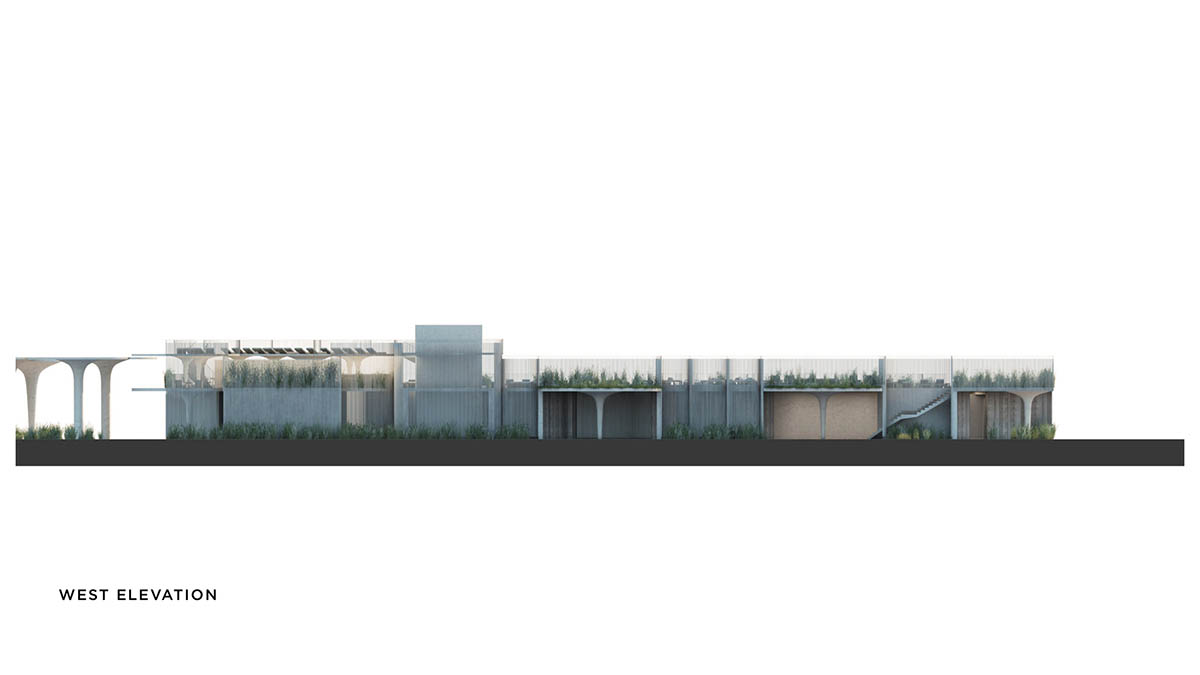 West elevation
North elevation
South elevation
Project facts
Architecture, interior design and furniture: Esrawe Studio, Rojkind Arquitectos, Slade Architecture
Branding: Cadena Concept Design
Scale models: Elí Ambris, Alejandro Uribe, David Flores
Area: 28,900 ft2 (2,685 m2)
Renders: Yair Ugarte
Advisors
Civil engineering: Bowman Consulting
Cost estimator: Accucost
MEP engineering: AMA
Structural engineering: GMS
> via Rojkind Arquitectos