SANAA reveals new images for Art Gallery of South Wales expansion in Sydney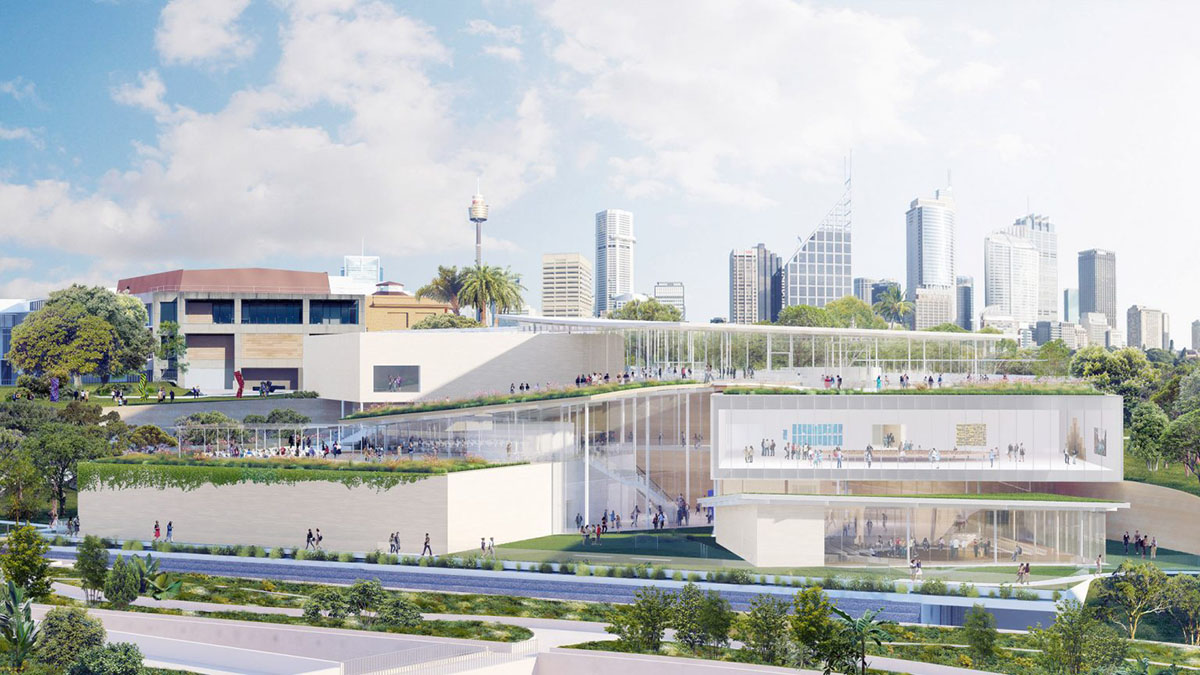 Pritzker Prize-winning firm SANAA has revealed new images for the Art Gallery of South Wales expansion in Sydney, Australia.
A set of new images, which were previously unveiled in 2017, show more clear and detailed vision about the project which is currently under construction in Sydney.
Named as Sydney Modern Project, the new building will contain a public art garden next to the existing Gallery as well as learning studios, a special studio for multimedia works and a rooftop art terrace, overlooking Sydney Harbour in the city. It is the first project of SANAA built in Australia.
SANAA's design shows more transparent, light and open addition, with external façade of warm-toned natural stone and 'rammed' earth walls, in contrast to the 19th-century sandstone façade of the historic building as well as the parkland setting.
The $344 million (AUD) project will be designed as an innovative and sustainable building, bringing together art, architecture and landscape in exciting new ways in one of the world's most beautiful cultural precincts.
Comprised of a series of terraced-like pavilions situated on different levels of the site, the pavilions form a hill-looking appearance towards Woolloomooloo Bay.
SANAA combines dynamic indoor and outdoor spaces that will transform the way visitors engage with art and ideas, providing greater opportunities to learn, create and discover.
"We have been working very closely with the Gallery to refine our initial concept design for the Sydney Modern Project. We have come to know the project site very well," said SANAA.
"We continue to learn more and more about its history, especially about the traditional owners of the land and the site's importance today for them, and for all visitors. Preservation and harmony with the landscape is a design priority."
"It is a challenging site including a land bridge over a road and a concrete roof over disused oil tanks. Our intention is that the site will be of greater benefit to the people of Sydney and Australia, and visitors from around the world than it is currently," the firm added.
The first gallery visitors encounter in the new building will showcase Aboriginal and Torres Strait Islander art, bringing it front and centre in the expanded Gallery. This space is more than 40% larger than the Yiribana Gallery for Aboriginal and Torres Strait Islander art in the existing building.
Large 1,300-square-metre major exhibition gallery will have 5.5-metre-high ceilings to host national and international shows, while large 1,160-square-metre column-free contemporary gallery will have 5.5-metre-high ceilings and a glazed wall looking out to Woolloomooloo Bay.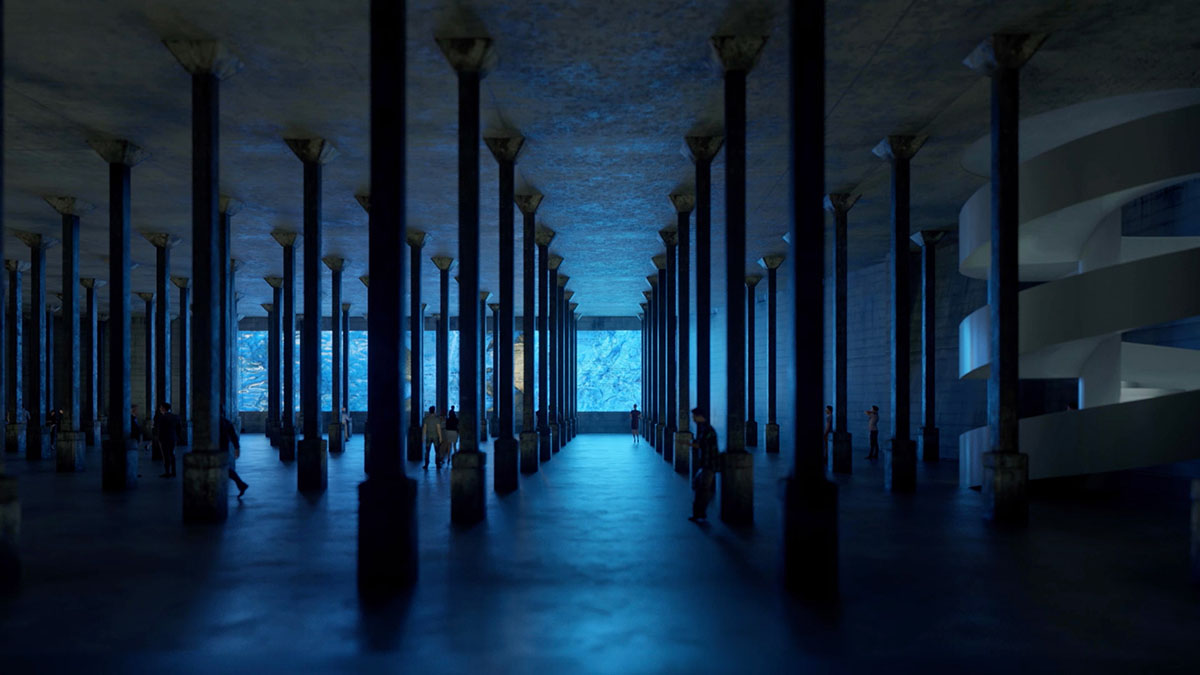 The new building will have spectacular underground art space repurposed from a decommissioned WWII naval oil tank. The unique 2,200-square-metre gallery with 7-metre-high ceilings will be used for exhibitions and performances, providing access to this public asset for the first time.
"The expanded Gallery will be what Sydney, particularly Western Sydney, and NSW deserve – a visionary art museum of global attraction, enhanced capacity and economic impact. Embracing the future, Sydney Modern will deliver enriched cultural, educative and community benefit," said John Kirkman, executive director, Information and Cultural Exchange (ICE).
New public Art Garden connecting the new and existing buildings through art and landscape. It will feature flexible multipurpose space to support a variety of public programs, including performance and lectures.
The Gallery will remain open during construction. The project is scheduled for completion in 2022.
SANAA is a multiple award-winning architectural firm based in Tokyo, Japan. Founded in 1995 by architects Kazuyo Sejima and Ryue Nishizawa, Sejima and Nishizawa were awarded the Pritzker Prize in 2010.
SANAA recently completed a new social housing complex on Avenue du Maréchal Fayolle, France. The firm previously completed a cloud-shaped passenger pavilion which will serve as an artful piece on the Japanese island of Naoshima.
All images courtesy of Art Gallery of New South Wales