Tini Office by delaVegaCanolasso is a prefabricated office that can be moved to any location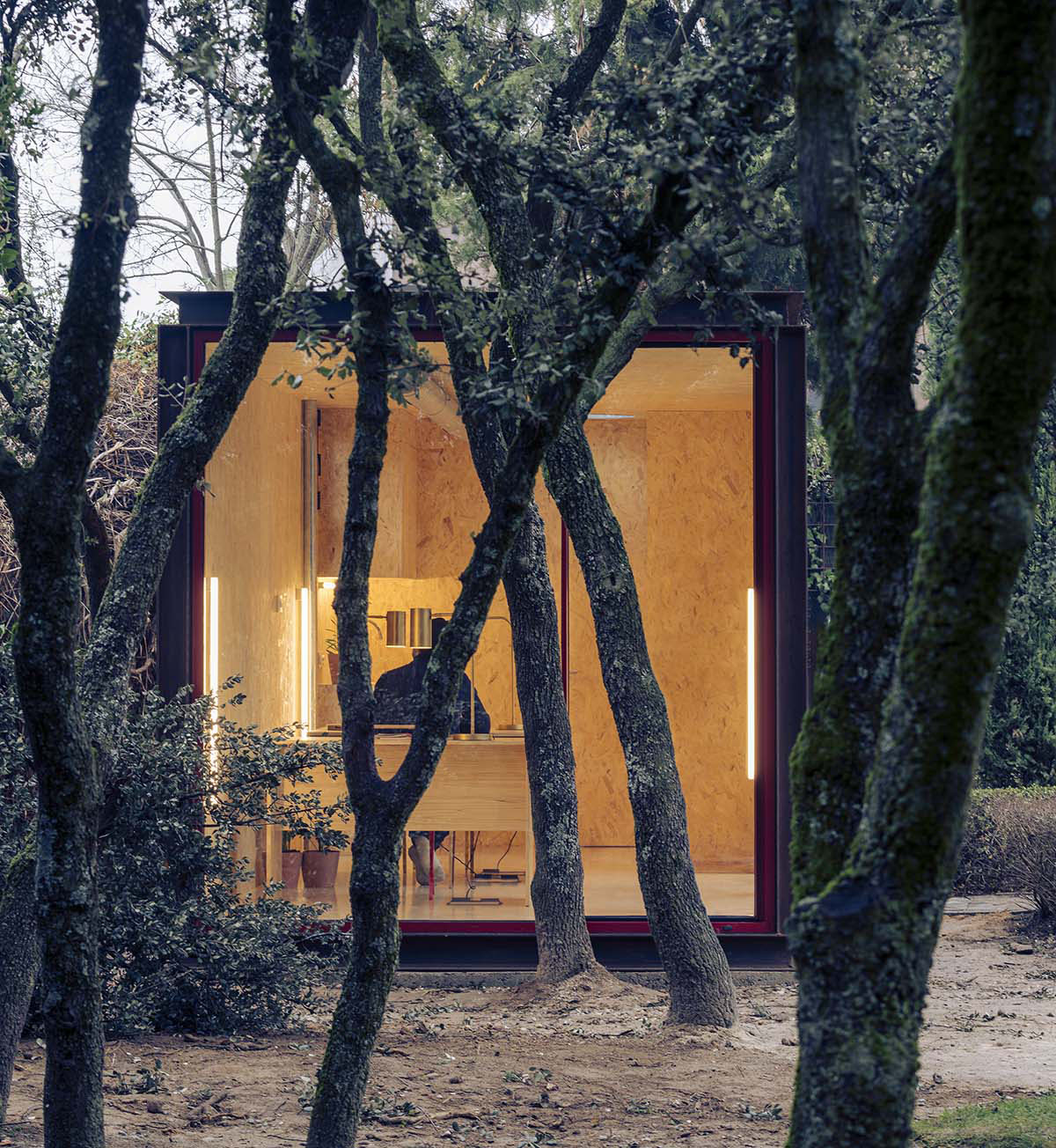 Tini Office, situated in a nature of Madrid, provides a luminous atmosphere for whom want to work from any location thanks to its easy movability and flexibility.
Designed by Spanish architecture studio delaVegaCanolasso, the 22-square-metre space has been created as part of Tini Home series.
The tiny office was built from prefabricated modules made in Spain and built in only 60 days, the office can be transported to any location for whom love to work in remote places.
Offered as a whole package, each model is presented as ready-to-use and fully furnished to customer. This featured module was designed for a garden office, fully custom-made for the client's needs.
The module seamlessly blends into the trees and has magnificent views of the oak garden. The module is made of a corten steel frame lined with OSB Poplar wood, insulated with 12cm of recycled cotton.
In the interior, the architects used local wood, pine and poplar in all kitchen furniture, cabinets and worktables, which creates a sharp contrast with corten steel frames.
The chairs are custom made by Dr. Cato, and the remaining furnishings are midcentury. The walls are decorated with works from delaVegaCanolasso, antique fabrics sewn by machine with unique designs.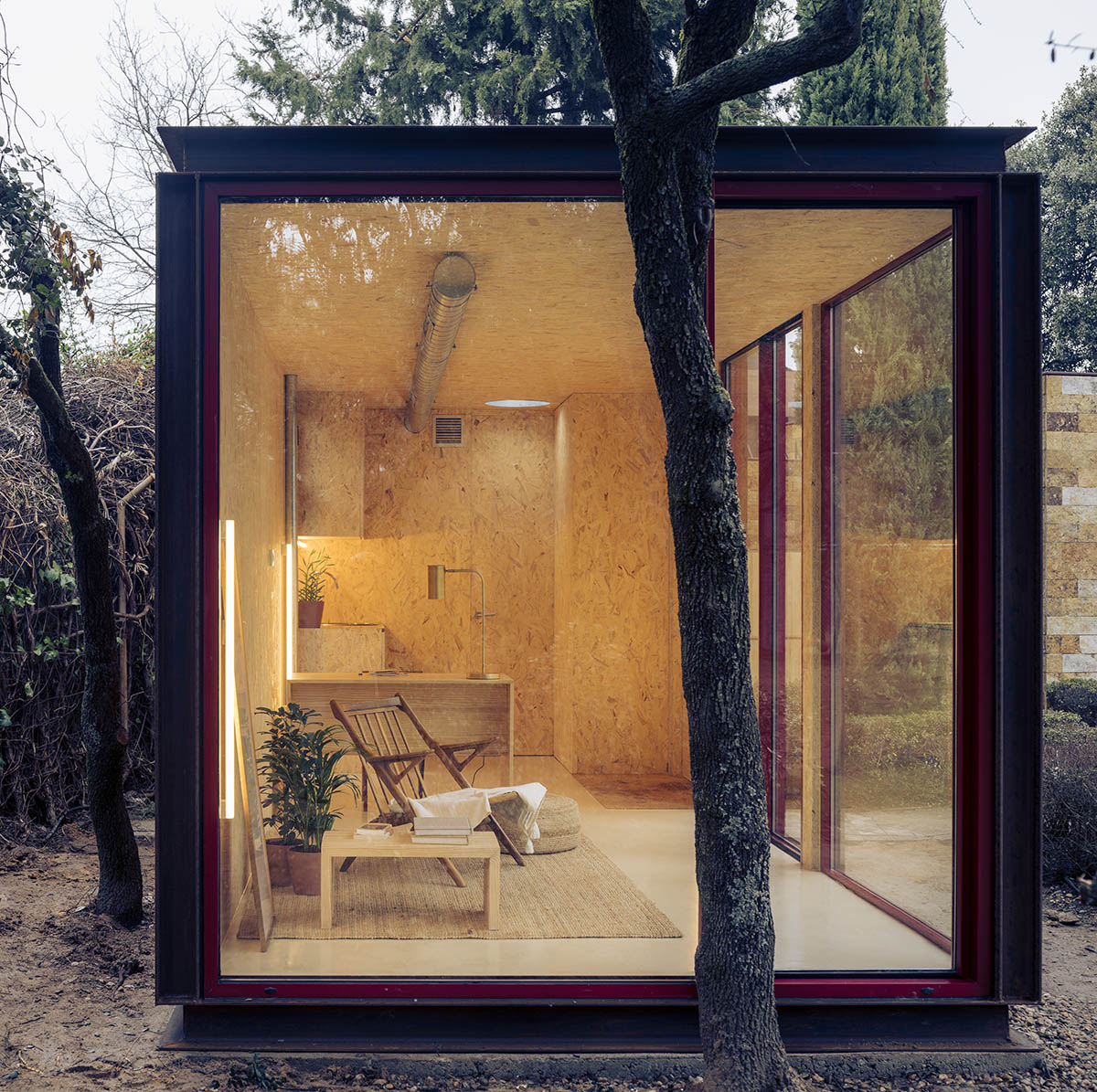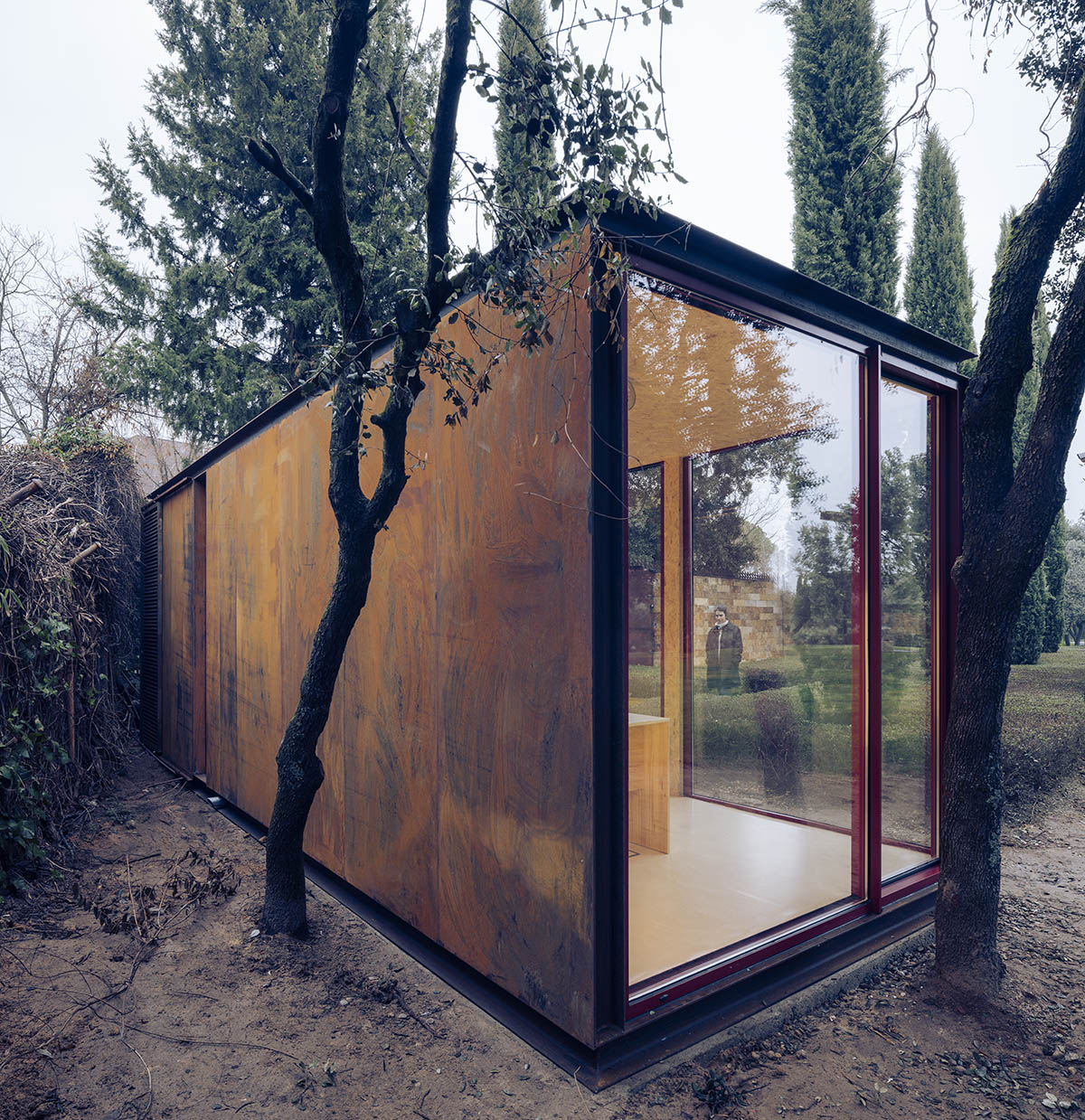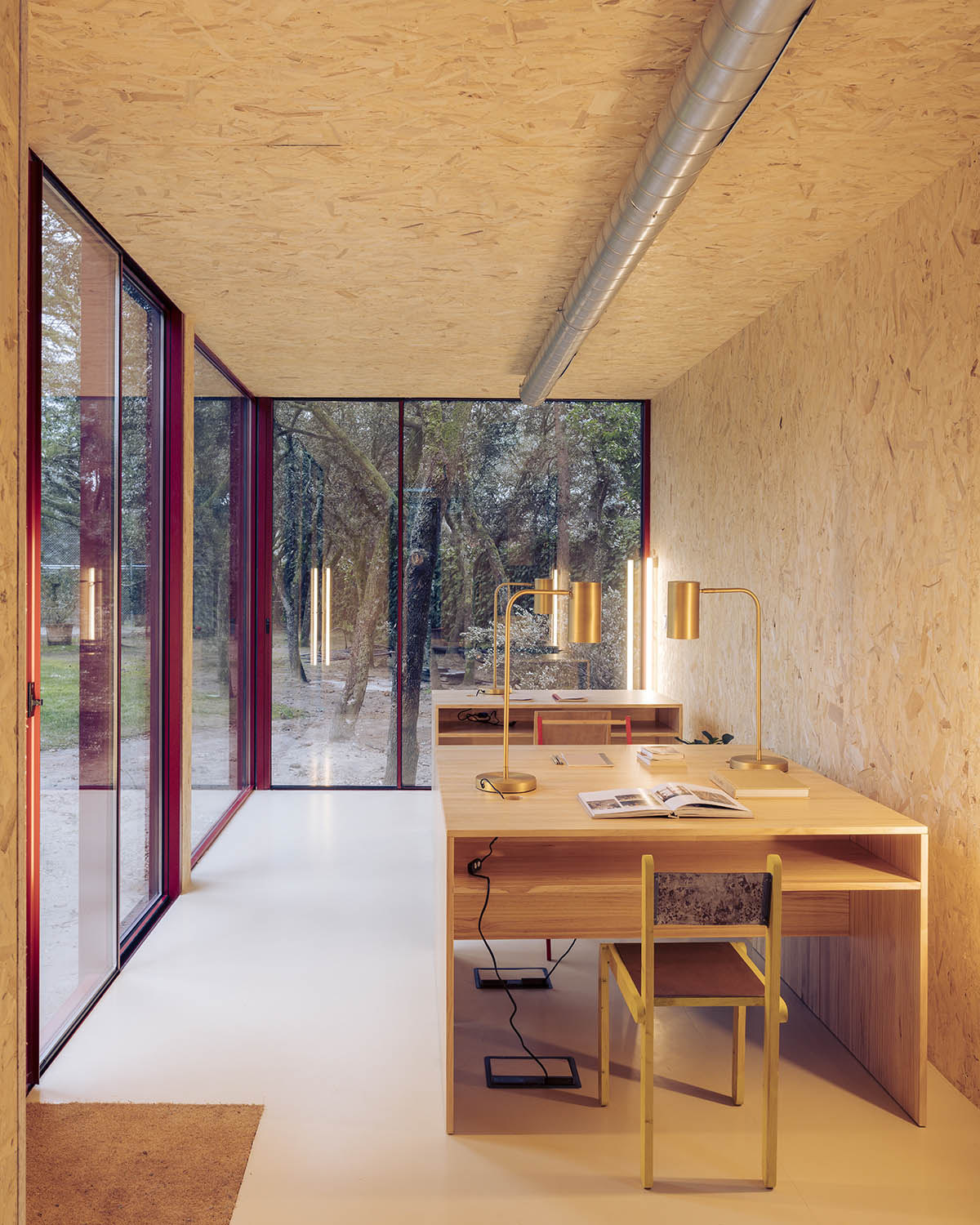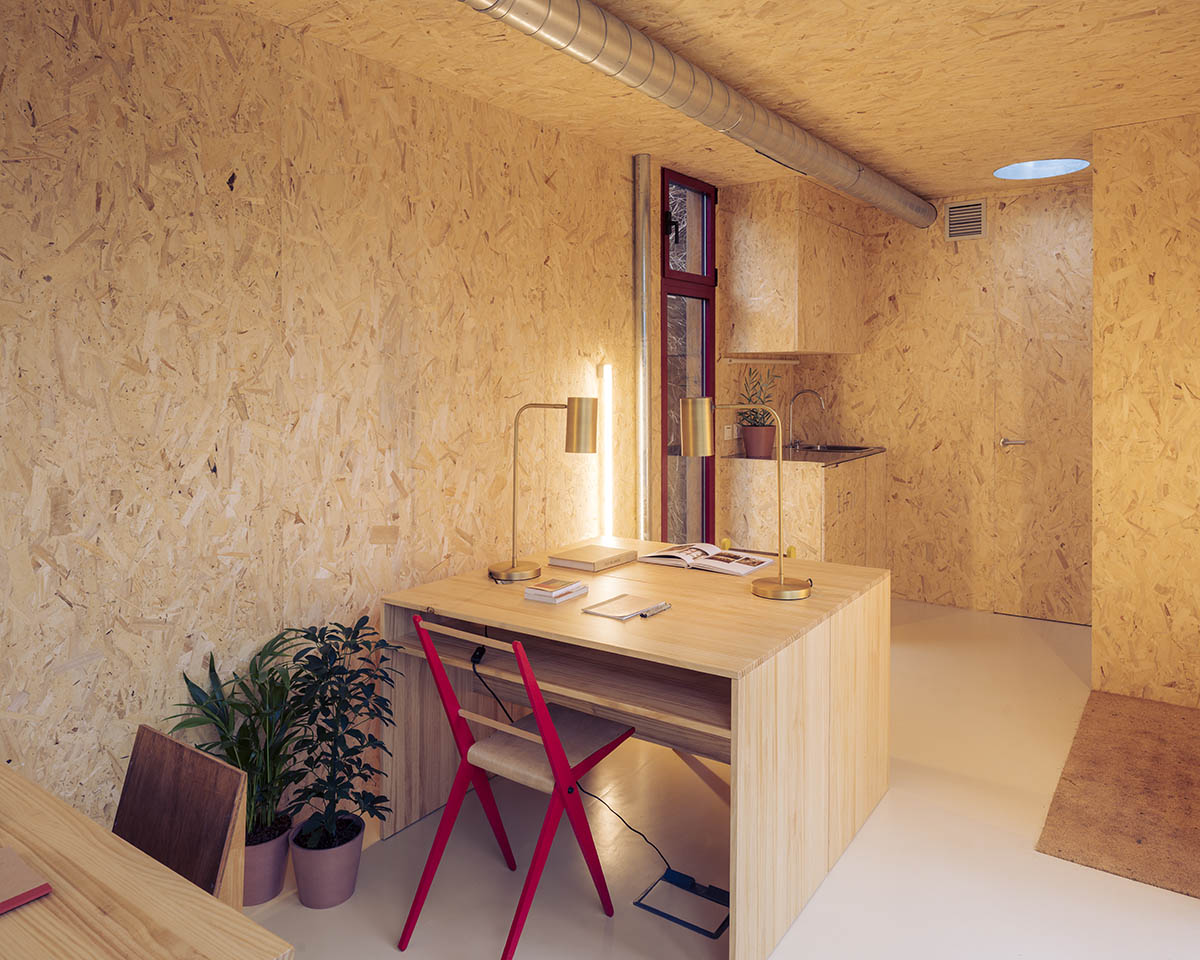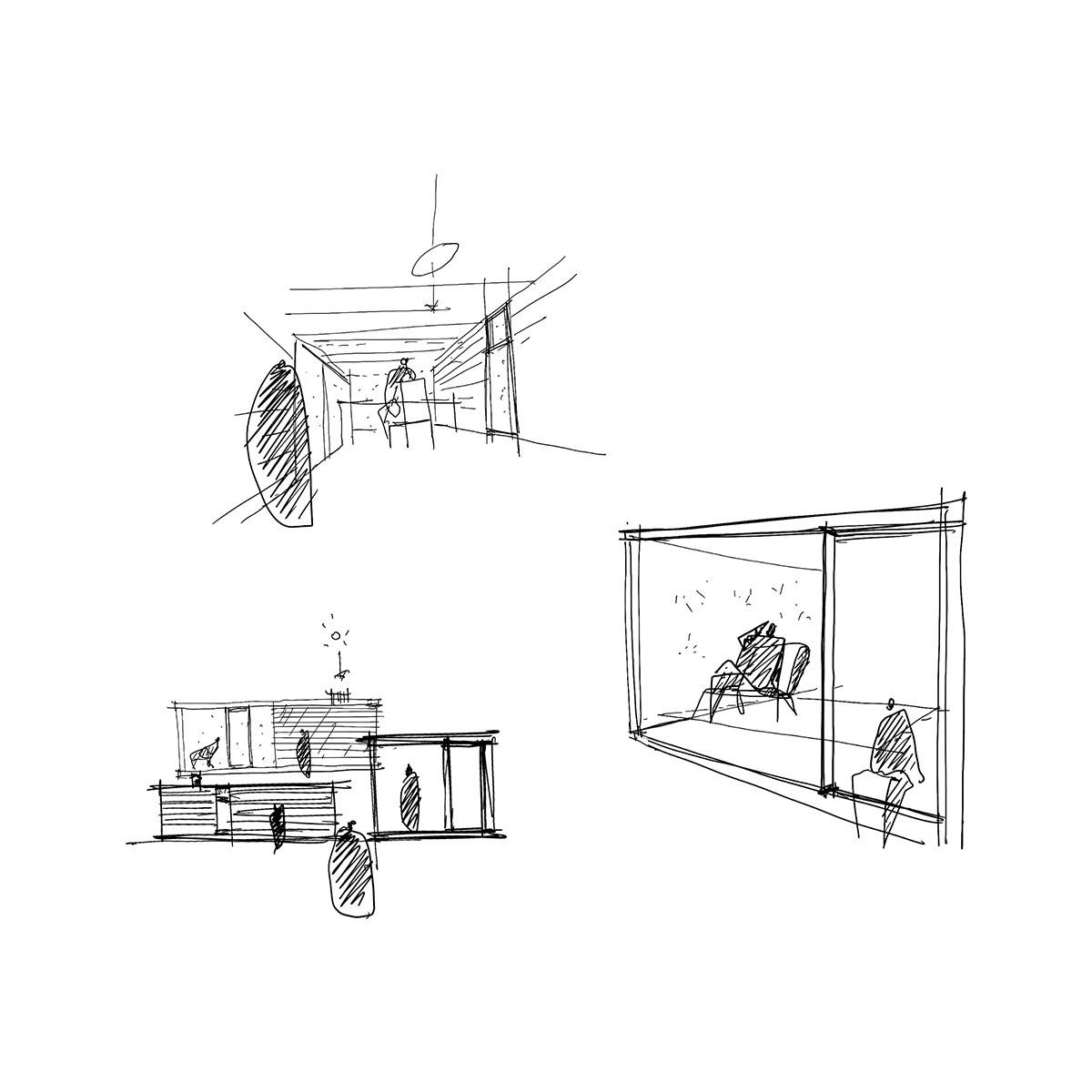 Sketches
Plan
Axonometric drawing
Detailed plan and section
delaVegaCanolasso is led by ignacio de la Vega and Pilar Cano-Lasso. delaVegaCanolasso also completed a mirrored guest room in a garden in Madrid.
Project facts
Team: tini / www.tinyhome.es
Architects: delaVegaCanolasso / ignacio de la Vega + Pilar Cano-Lasso
Location: Madrid, Spain
Area: 22m2
Project year: 2020
Construction: tini / www.tinyhome.es
All images © Imagen Subliminal (Miguel de Guzmán + Rocío Romero)
All drawings © delaVegaCanolasso
> via delaVegaCanolasso