MVRDV's Nieuw Bergen project enters next phase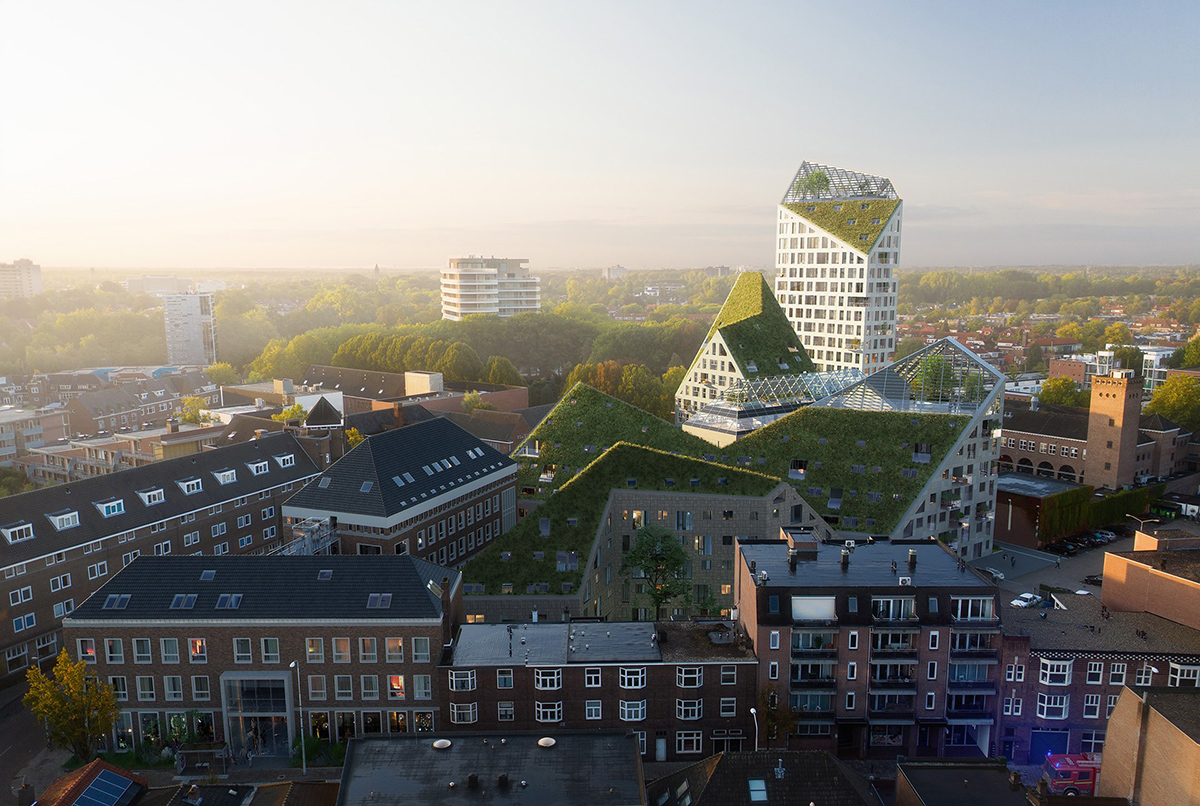 The Nieuw Bergen project is situated in a unique area in Eindhoven, the Netherlands. It is located in the centre of the city but aims at an intimate feel and an international allure. The competition for the redevelopment of the Eindhoven city centre was won by MVRDV and SDK Vastgoed in 2017.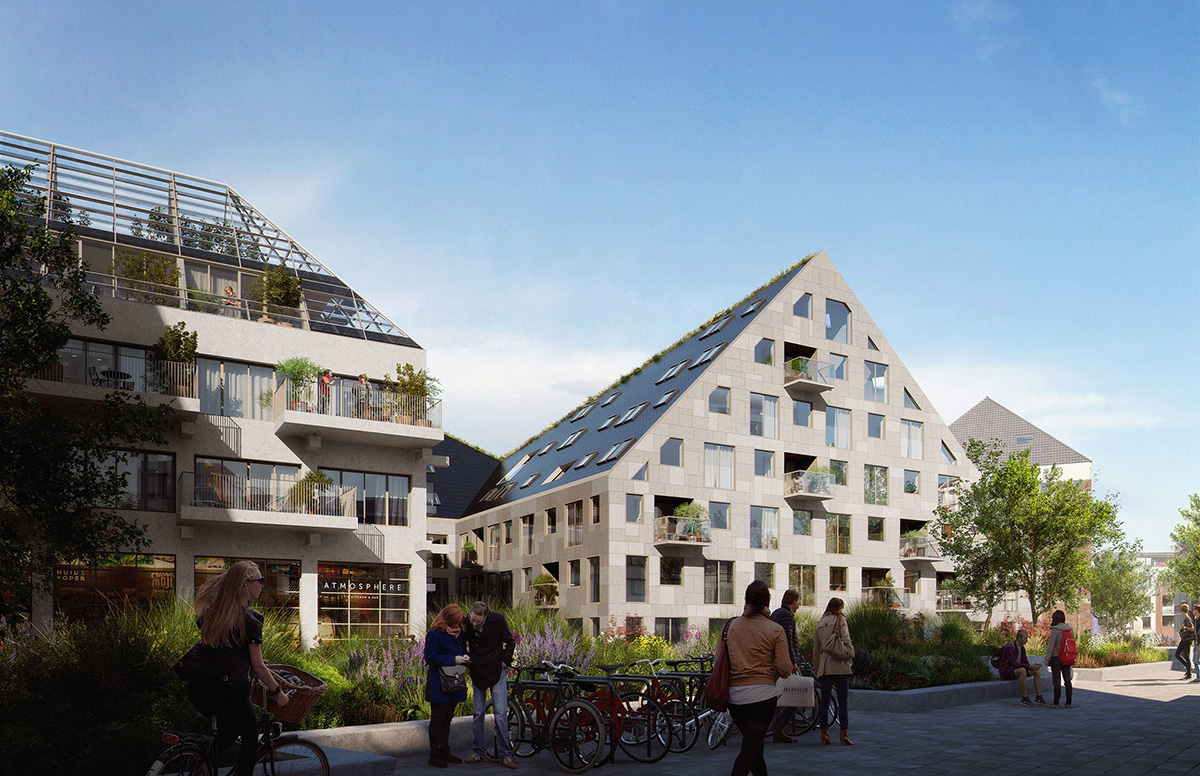 Image courtesy of WAX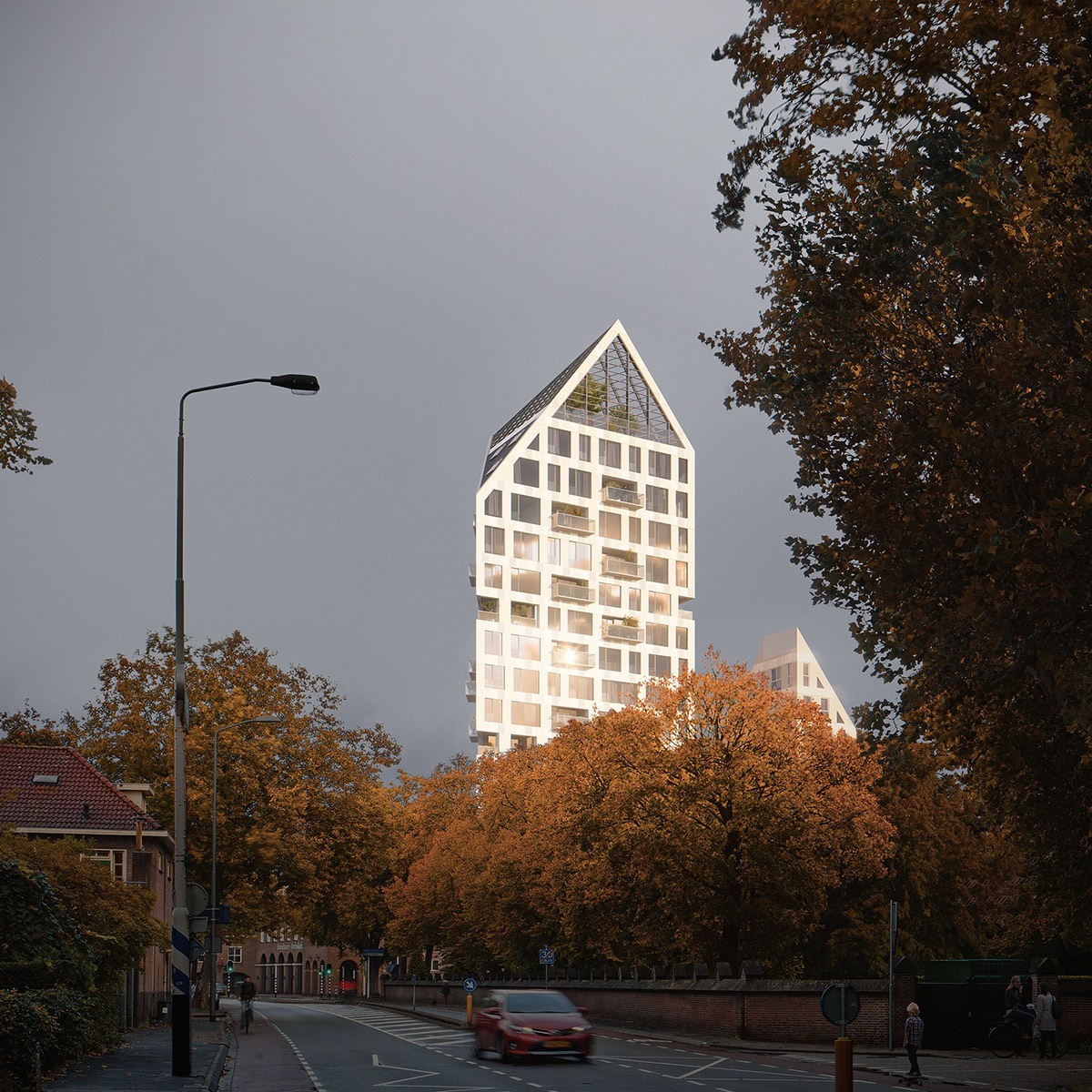 Image courtesy of WAX
The design consists of seven 'towers' with different heights. The rooftops have a slope of 45 degrees, to give them a modest character and allow them to connect with the surrounding areas. The angles of the roofs also allow for very limited shading, resulting in maximum exposure to the sun in both the public areas and the residences, creating significant energy savings.
Image courtesy of MVRDV.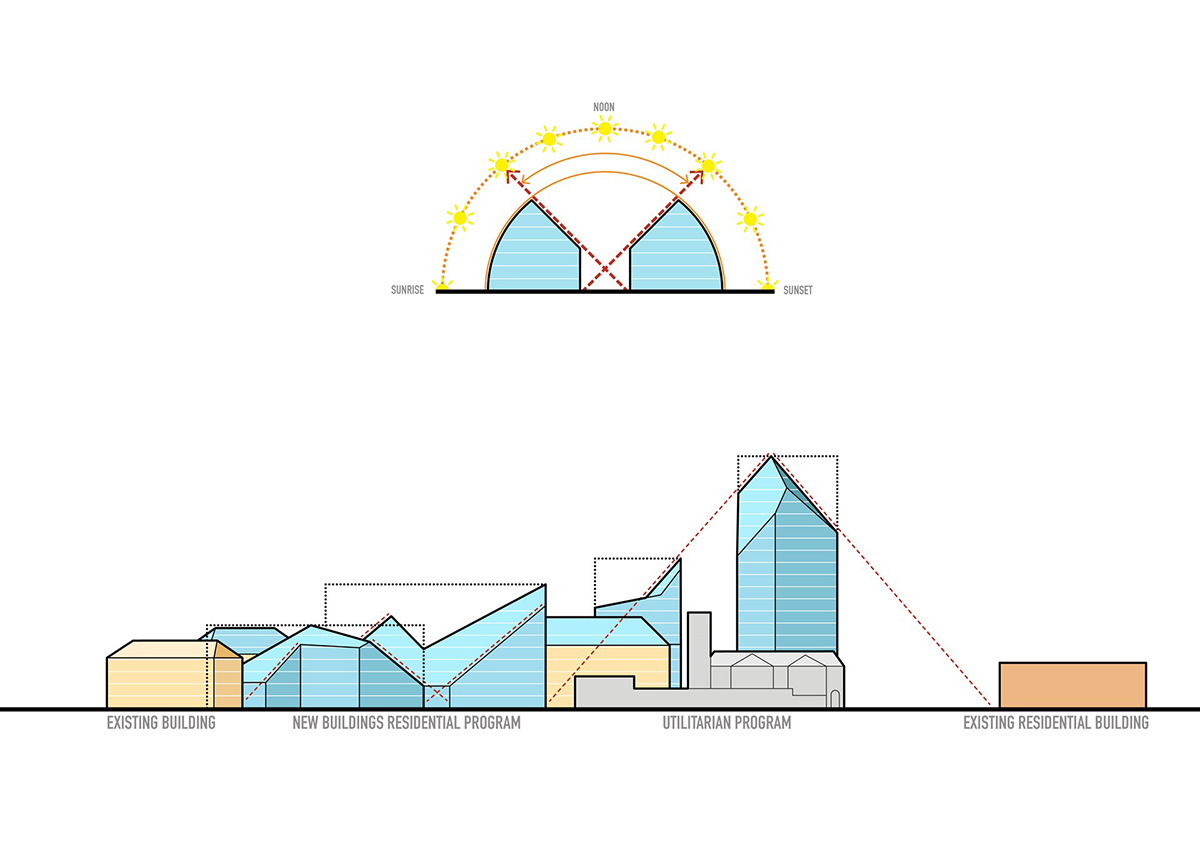 Image courtesy of MVRDV.
The pitched roofs will house solar panels and green roofs. This concept is part of MVRDV's urban strategy for cities in need of sustainable densification. MVRDV is very passionate about using roof surfaces for sustainable tools such as solar panels or greenery and has won the 2020 Dutch Rooftop Award last September.
Image courtesy of MVRDV.
Image courtesy of WAX
The project is 29,000 square meters in total, includes seven buildings that house 220 new homes. There will be 1,700 square meters of commercial program and 270 square meters of urban farming and underground parking. The project development website states that this project is "for the metropolitans of tomorrow".
The buildings each have their own identity and form a mosaic like composition. They have their own names and are seen as individual city icons: indigo, violet, bleu, rouge, orange, jaune and vert. The different buildings house different typologies, where for example 'vert' houses 62 square meter homes, 'violet' 75-110 square meter apartments and 'indigo' luxurious 400-600 square meter penthouses with a rooftop garden.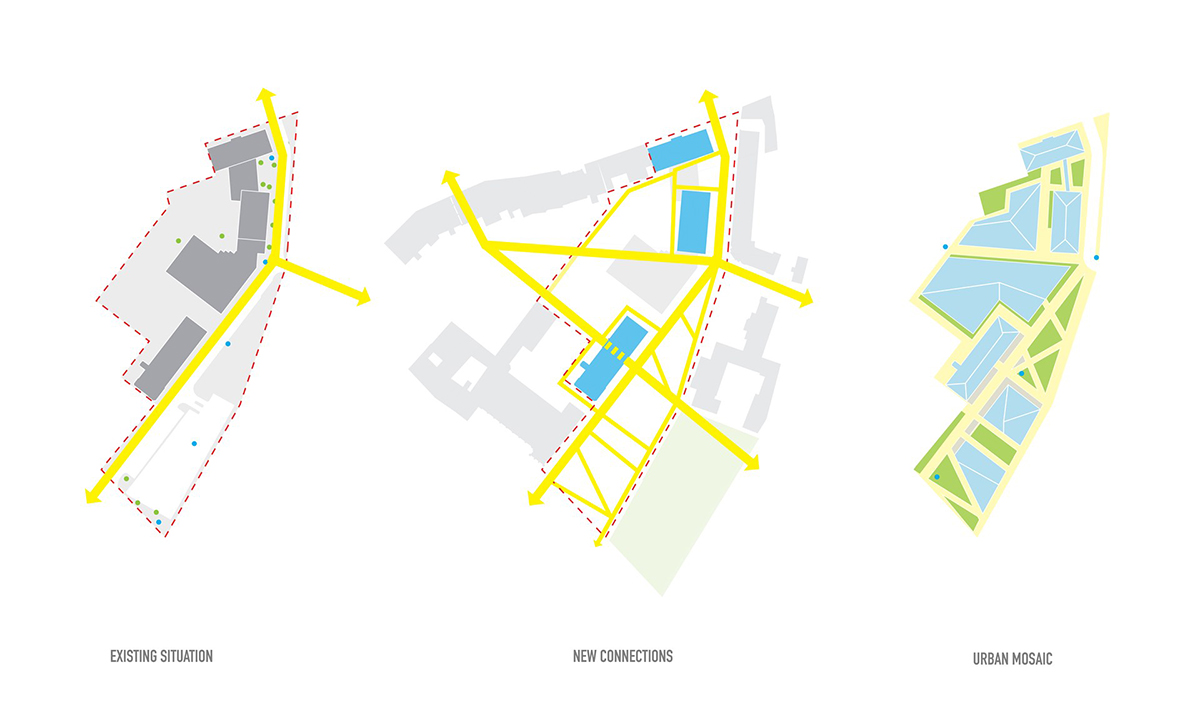 Image courtesy of MVRDV
Image courtesy of MVRDV
The projects adds 3,200 square meters of greenery to the high density city. In contrast to the urban atmosphere of the area, the projects creates space for light and nature. Car free zones allow for children to play freely. Sustainability is key in this project and therefore there is a small city garden, where the inhabitants can grow their own fruits or vegetables.
Image courtesy of WAX
The competition was won in 2017. The project website is launched and open for registration. The construction is expected to be completed end of 2024.
Image courtesy of WAX
Image courtesy of WAX
Partners:
Contractor/Advisor: Stam + De Koning Bouw bv – VolkerWessels
Landscape Architects: MTD landschapsarchitecten
Structural engineer: Adviesbureau Tielemans
MEP: Huisman & van Muijen
Sustainability, fire, sound and physics advisor: Cauberg Huygen
Top image courtesy of WAX.
> via SDK vastgoed (Dutch article)