Harvard GSD announces November 2020 public program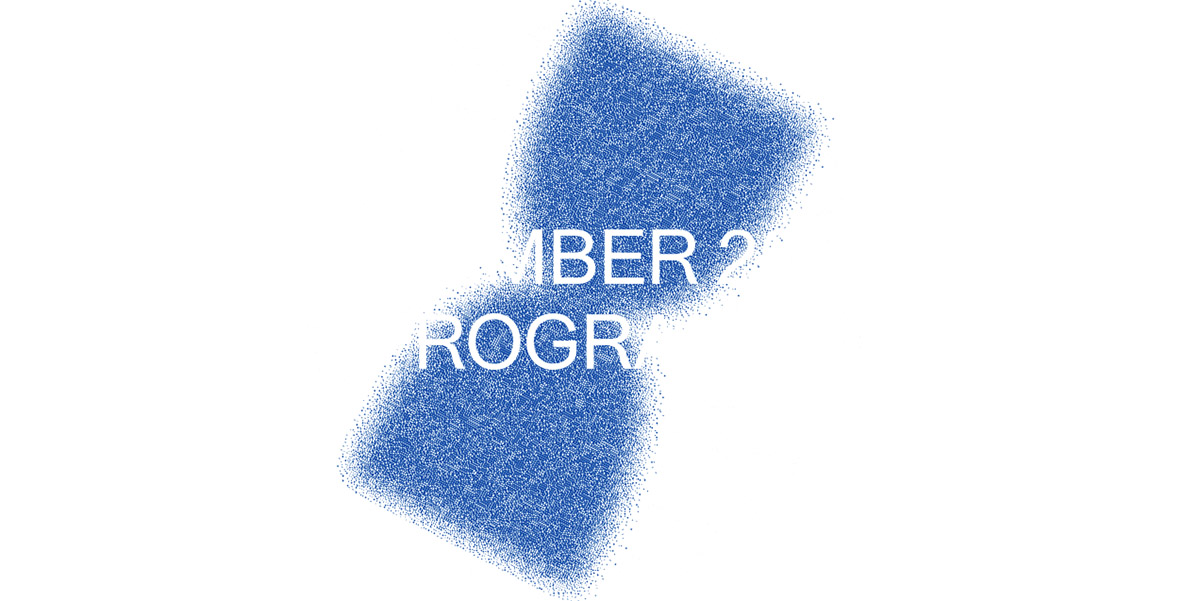 Harvard GSD has announced its November 2020 public programs, all upcoming events can be seen on this page.
All GSD programs will take place virtually and require registration, participants need to visit Harvard GSD's webpage for more information.
Live captioning will be available. Anyone requiring accessibility accommodations should contact the Public Programs Office at [email protected].
Image © MASS Design Group (left) © Alejandro Durán (right)
Tuesday, November 10
SIERRA BAINBRIDGE and LISA TZIONA SWITKIN in conversation
Margaret McCurry Lectureship in the Design Arts
7:30 PM
As cross-disciplinary Senior Principal and Managing Director of MASS, Bainbridge oversees MASS's landscape architecture department and the design and implementation of MASS's projects in the United States and Africa. A Senior Principal at Field Operations in New York City, Switkin is committed to improving cities through the design of a holistic and vibrant public realm, inspired by place, people, and nature. (View more)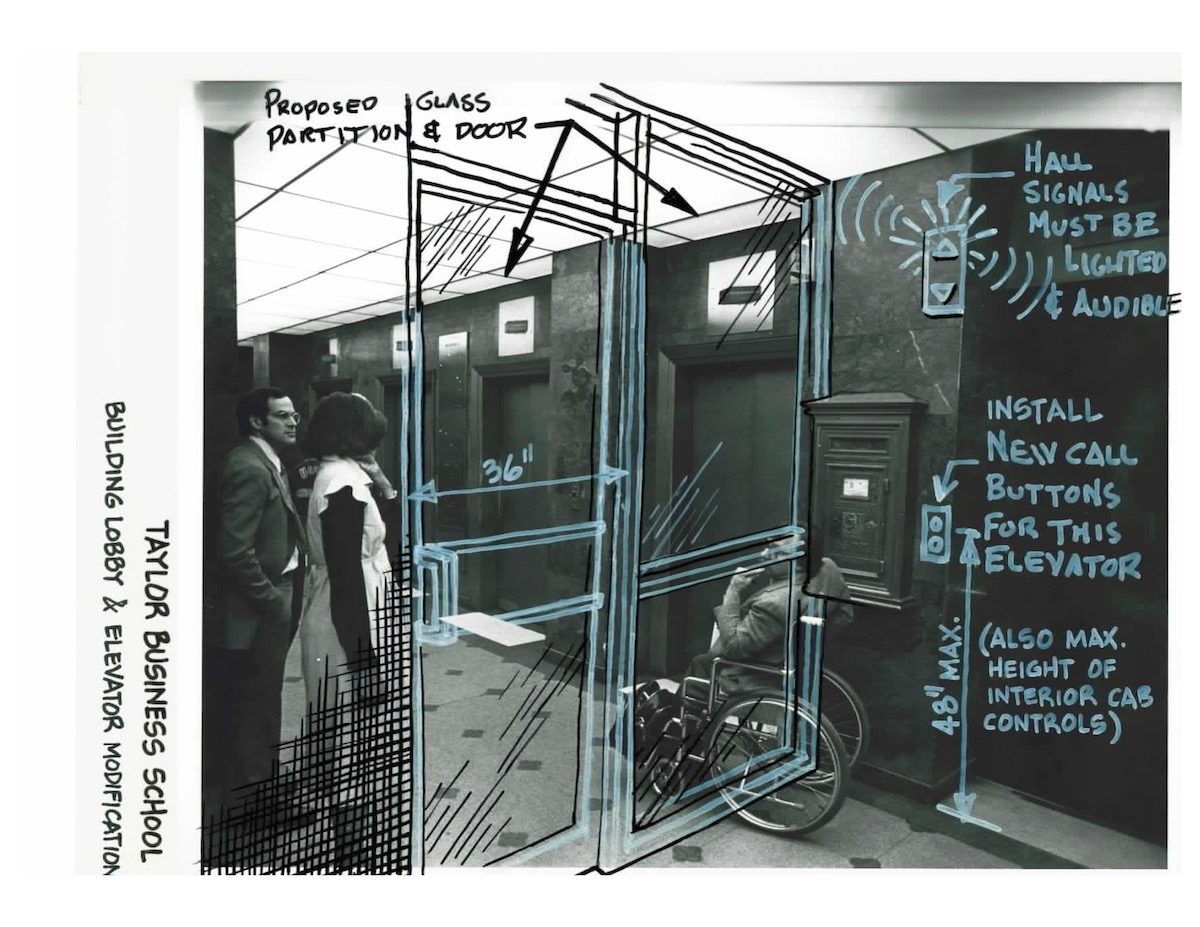 Suggested retrofits for the Taylor School of Business drawn directly on photos of door thresholds, sidewalks, and a lobby (where Mace himself appears in the photo, ca. 1978). Ronald L. Mace Papers, MC 00260, Special Collections Research Center, North Carolina State University Libraries, Raleigh, N.C. Image courtesy of Harvard GSD.
Thursday, November 12
AIMI HAMRAIE
"Critical Access Studies"
7:30 PM
Hamraie will discuss the emerging field of "Critical Access Studies," which engages with the methodologies, epistemologies, and political commitments of accessibility from the perspectives of disability justice and disability culture. (View more)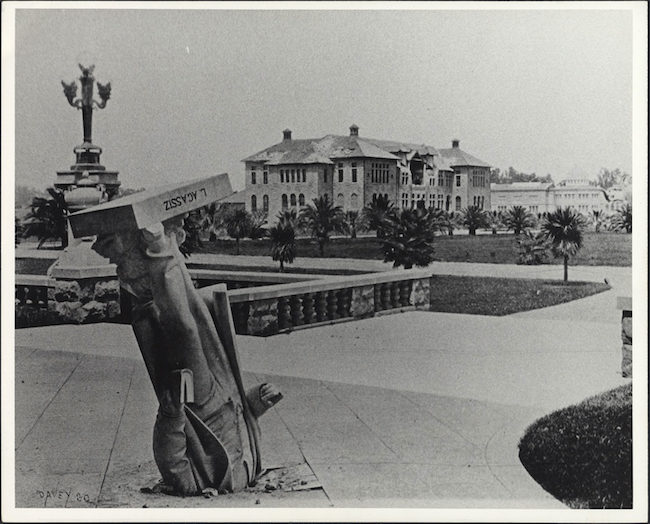 Courtesy of the Department of Special Collections, Stanford University Libraries.
Monday, November 16
KATHRYN YUSOFF
"Geo-Logics: Natural Resources as Necropolitics"
12:00 PM
Yusoff is Professor of Inhuman Geography in the School of Geography at Queen Mary, University of London. (View more)
Photocopy of Historic Photograph, Photographer and Date Unknown: EARLY AREA HOMESTEAD - Nicodemus Historic District, Nicodemus, Graham County, KS.
Tuesday, November 17
BLACK RECONSTRUCTION COLLECTIVE
"Black Reconstruction"
Carl M. Sapers Ethics in Practice Lecture
7:30 PM
The Black Reconstruction Collective provides funding, design, and intellectual support for multi-scalar and multi-disciplinary work dedicated to dismantling systemic white supremacy and hegemonic whiteness within art, design, and academia. (View more)
Image © Martin Bentsen at City Headshots
Thursday, November 19
SHEILA FOSTER
"Co-Cities: Reimagining the City as a Commons"
Sylvester Baxter Lecture
7:30 PM
Foster is the Scott K. Ginsburg Professor of Urban Law and Policy at Georgetown University; her work focuses on the intersection of law, policy, and governance with a specific focus on urban communities and cities. (View more)
Image © Marianne Mueller for Harvard Design Magazine #48, America
Friday, November 27
ARIC CHEN, MARK LEE, and FLORENCIA RODRIGUEZ
"America, America(s): Rethinking 'American' design"
1:00 PM
Launching both the America(s) theme of Design Miami/, and the America issue of Harvard Design Magazine, this discussion will examine how new narratives and histories of design are being constructed just as notions of "America" itself are being questioned, challenged and revised.
*This event does not require registration. (View more)
Top image courtesy of Harvard GSD
> via Harvard GSD