Opal Group SpArc Canada 2020 will be held on 9 November virtually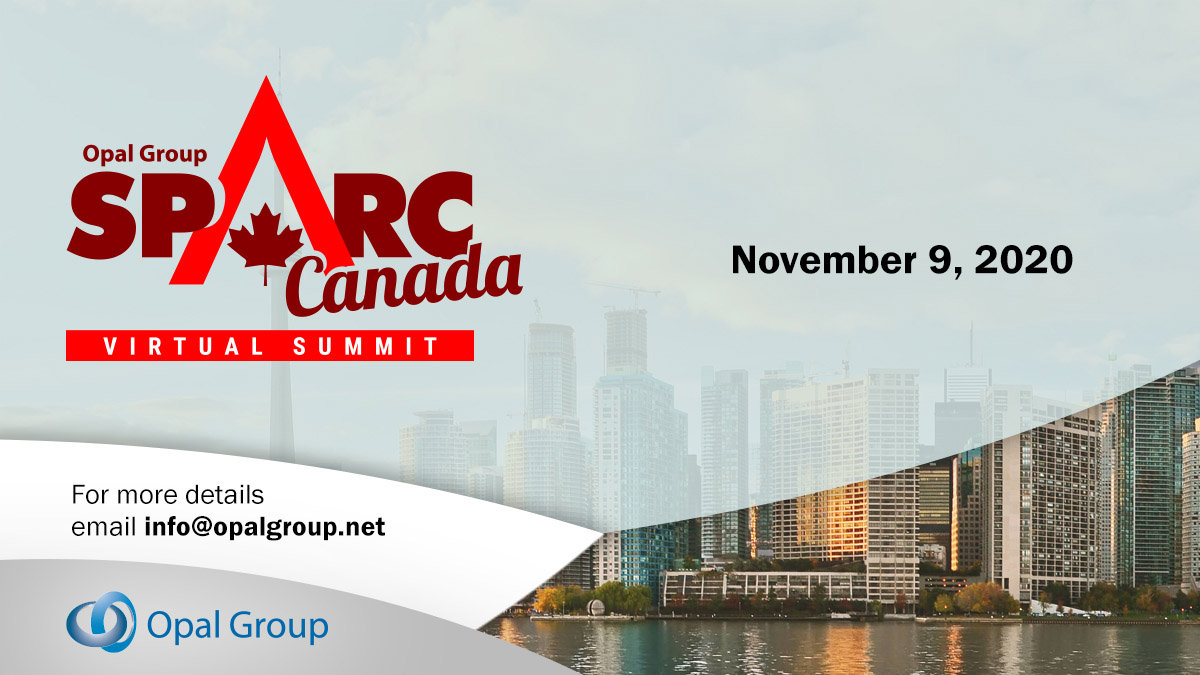 Opal Group, a global conference organizer which creates large networks of top industry leaders, will host the Opal Group SpArc Canada on November 9th. With the changing landscape among numerous industries due to COVID-19, the need to meet is more relevant than ever. Opal is eager to keep education and networking a priority amongst this community.
COVID-19 has disrupted the AEC and specifications community in so many ways. The time to collaborate on best practices and share innovative products is now. Opal Group SpArc Canada brings together specifiers and architects from Canada's most active firms. This year's summit has gone virtual crating an opportunity for industry to come together for informational face-to-face meetings and enlightening presentations in a safe and productive environment.
Opal Group SpArc Canada provides a platform to connect with industries from around the country to learn more about innovative products and new ideas for design and specification writing, share stories, and collaborate in creative problem-solving to tackle issues we are all facing in light of the pandemic.
"Excellent event. Well organized and very good lectures. Also the one-on-one were very helpful to some of our projects," said the Principal of CS&P Architects Inc.
Unlike several other events, Opal Group's events are personalized for the most experienced and knowledgeable leaders from a variety of industries. Opal Group produces unique meetings for the nation's top executives to collaborate and share best practices, foster new relationships and connect with their peers in a safe environment.
"Our carefully curated content and high-level networking helps senior executives achieve the most challenging objectives while saving time and money," said Opal Group.
"Our goal is to deliver an experience that is engaging and highly participatory through a virtual summit focused around design and construction in a COVID-19 world."
For more information about Opal Group SpArc Canada 2020, visit Opal Group SpArc Canada's webpage or email [email protected].
World Architecture Community is media partner of Opal Group SpArc Canada 2020.
Top image courtesy of Opal Group.
> via Opal Group