Thomas Heatherwick on "Designing on a Human Scale" in reSITE's first podcast
reSITE, a global non-profit organization and event acting to improve the urban environment, has released its first podcast held with the prolific British designer Thomas Heatherwick, founder and design director of Heatherwick Studio, as part of its new podcast series "Design and the City" which was announced in February 2020.
reSITE hold the discussion with Thomas Heatherwick, alongside other speakers, at its 2019 REGENERATE architecture and urbanism conference, which was annually held from 19-20 September in Prague.
The aim of "Design and the City" podcasts, produced by reSITE, is to find new layers and ways of design to make cities more livable and lovable.
The podcast series, planned to be released in a weekly period on WAC, includes nine of the most prolific and promising speakers from the conference for to delve into their current projects and outlooks on the future of our cities.
Chris Precht from Studio Precht, Leona Lynen from Haus der Statistik and Yosuke Hayano from MAD Architects and more will be released on WAC in the upcoming weeks.
Image © Tomas Princ
In a 30-min session, Heatherwick sits with Archdaily editor Christele Harrouk and goes into a long discussion starting from the big challenges of London city, his holistic approach and vision on design to his specific projects - including Zeitz MOCAA in Cape Town, revived Coal Drop Yards in London with the much-discussed Hudson Yards Vessel in New York City to his views on the word of "REGENERATE".
Zeitz MOCAA in Cape Town, South Africa. Image © Iwan Baan
The designer also talks about his new project in the heart of historic Prague, Nové Mesto's Saravin complex.
"The project will use a number of heritage buildings creating connections through a major new and dynamic public space."
"Like with all of his projects, Heatherwick strives to consider them from a human scale capturing the essence of what already exists. His holistic approach brings a thoughtful dimension to architecture, design and urban spaces," stated reSITE.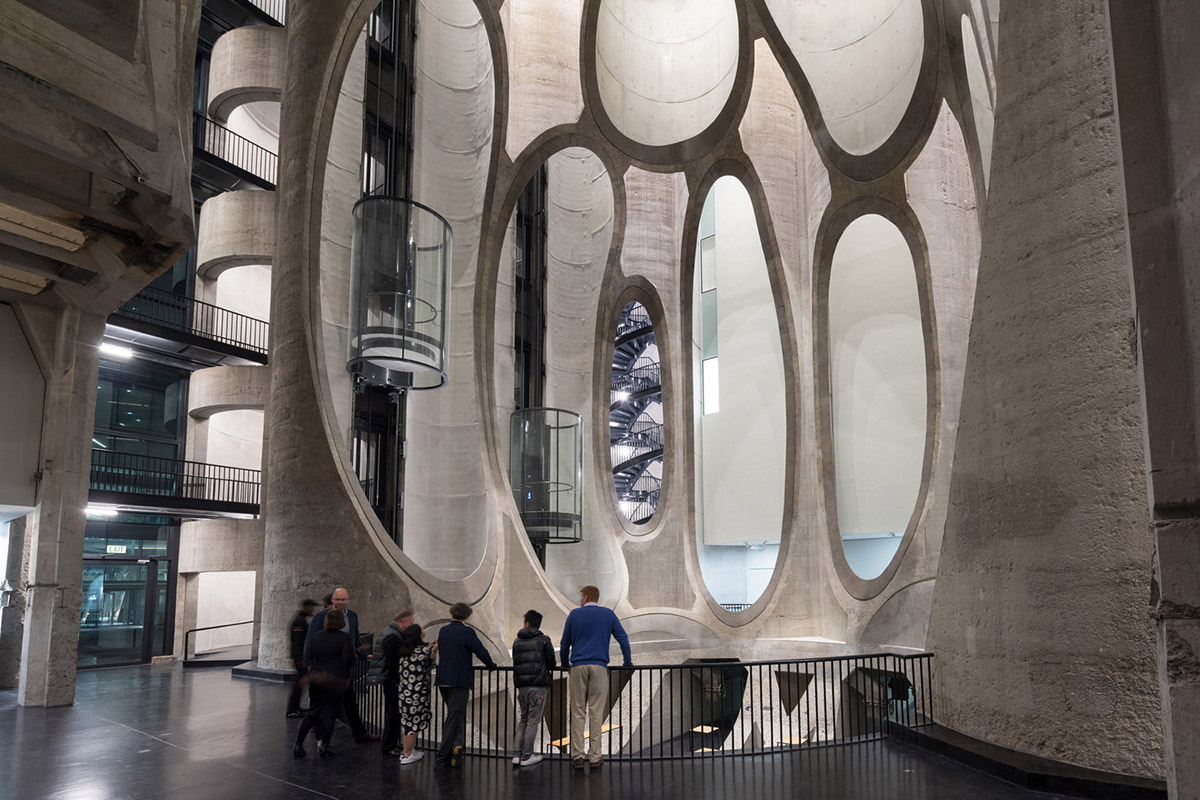 Zeitz MOCAA in Cape Town, South Africa. Image © Iwan Baan
reSITE caught up with Thomas at reSITE 2019 REGENERATE after his keynote to discuss more about the projects that fit right into this years theme, REGENERATE.
Meanwhile, read an in-depth interview with Thomas Heatherwick on WAC held at the reSITE 2019 REGENERATE.
World Architecture Community was Media Partner of reSITE 2019 and covered the summit in detail. Read more about WAC's previous coverage about speakers, discussions and sessions on WAC's Urbanism page.
Top image: Thomas Heatherwick on the 2019 reSITE stage. Image © Tomas Princ
> via reSITE