Rina Lovko Studio designs minimalist and light-filled interiors for a house in San Francisco
Kyiv-based architecture and interior design practice Rina Lovko Studio has released design for the interiors of a house in San Francisco, California, USA.
The studio takes inspiration for the project from the surrounding natural beauty and in particular, the Pacific Ocean that resplendently looms on the horizon.
The natural scenery, which the bathroom fully embraces through extensive window openings, is reflected in the selection of materials that dominate the interior: stainless steel and exposed concrete, as well as the use of marble.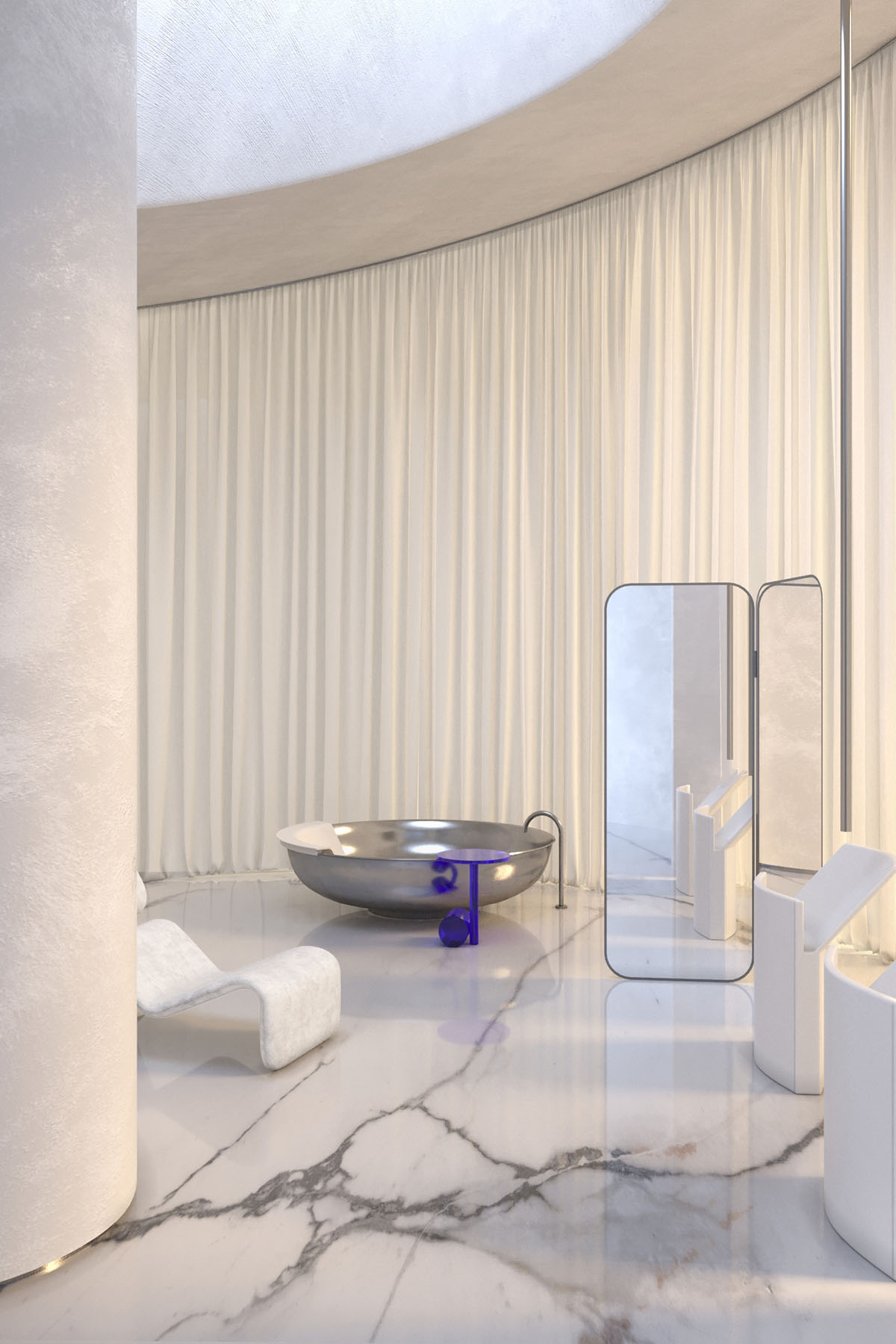 The bathtub "UFO" by agape made of polished stainless steel is both unexpected and fascinating with its eye-catching details.
White-washed roof, punctured by large openings gives users the expansive view of the sky. The year-long abundance of natural lighting reduces the need for artificial lighting.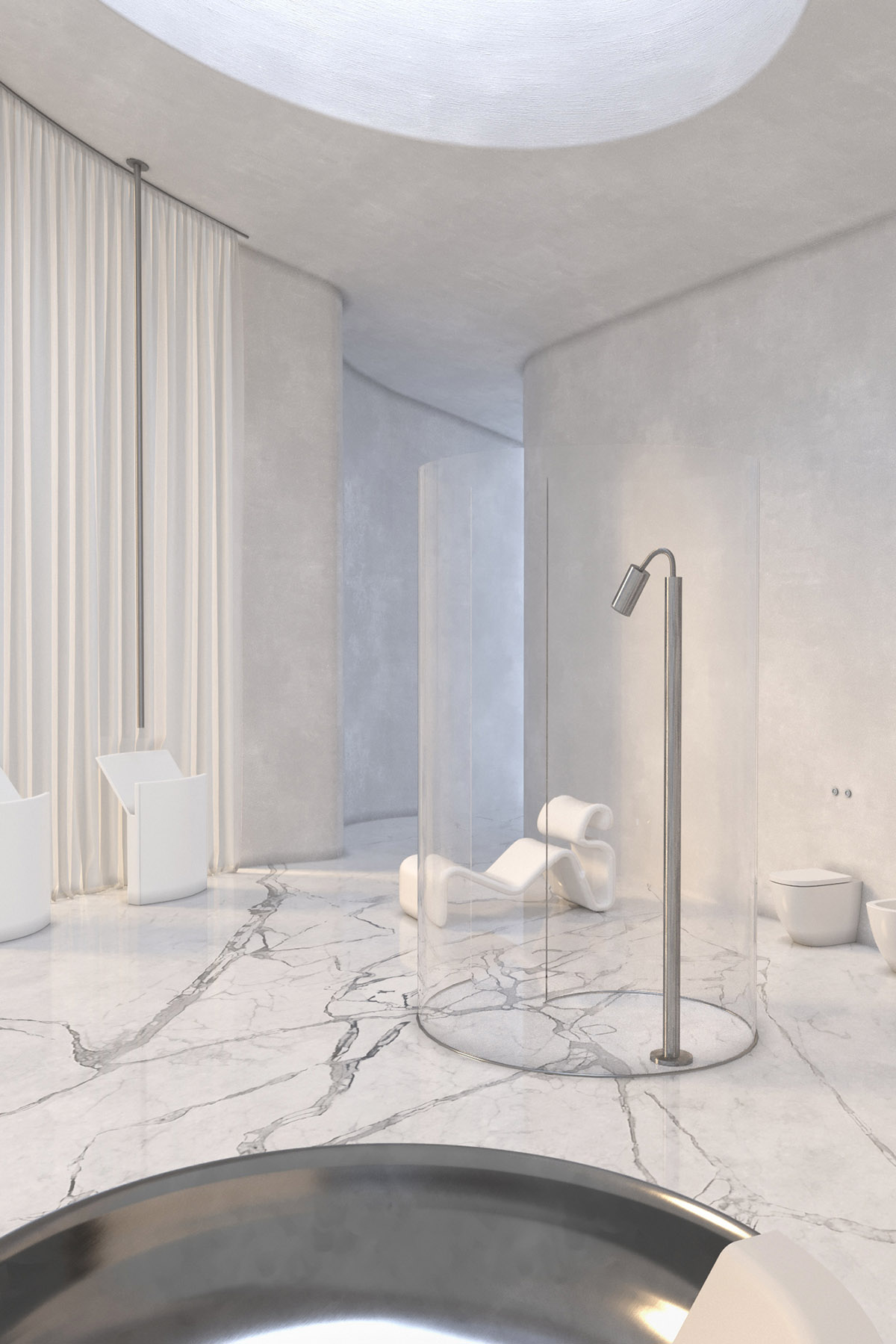 "Mr. Splash" By Antonio Lupi is a freestanding washbasin by reduced thickness, the dynamic object that captures the attention and invites us to approach, to look inside," said the studio. Spiral shower "Chiocciola" by Agape complements the form of the bathroom.
The main idea of this minimalist sensibility house is to show an architectural language of curves and circles. Ingredient of the kitchen beauty is a round concrete wall and stainless steel countertop by Johannes Norlander.
Led through a long, dark corridor we suddenly step into a large, light-filled living room. The cement walls combined with wood and the stainless steel further increases the impact of the light coming in while also enhancing the sense of spaciousness and unity. Sheepskin Lounge Chair by Fritz Neth adds lightness to the interior.
Enveloped in exposed concrete makes the 145 square meter place appear much more spacious than it is. Floor lamp "Fiore" by Peter Zumthor. A wide "On the Rocks" sofa by Edra engineered for offering an incomparable comfort.
This is a house belonging ones who share love and respect of design.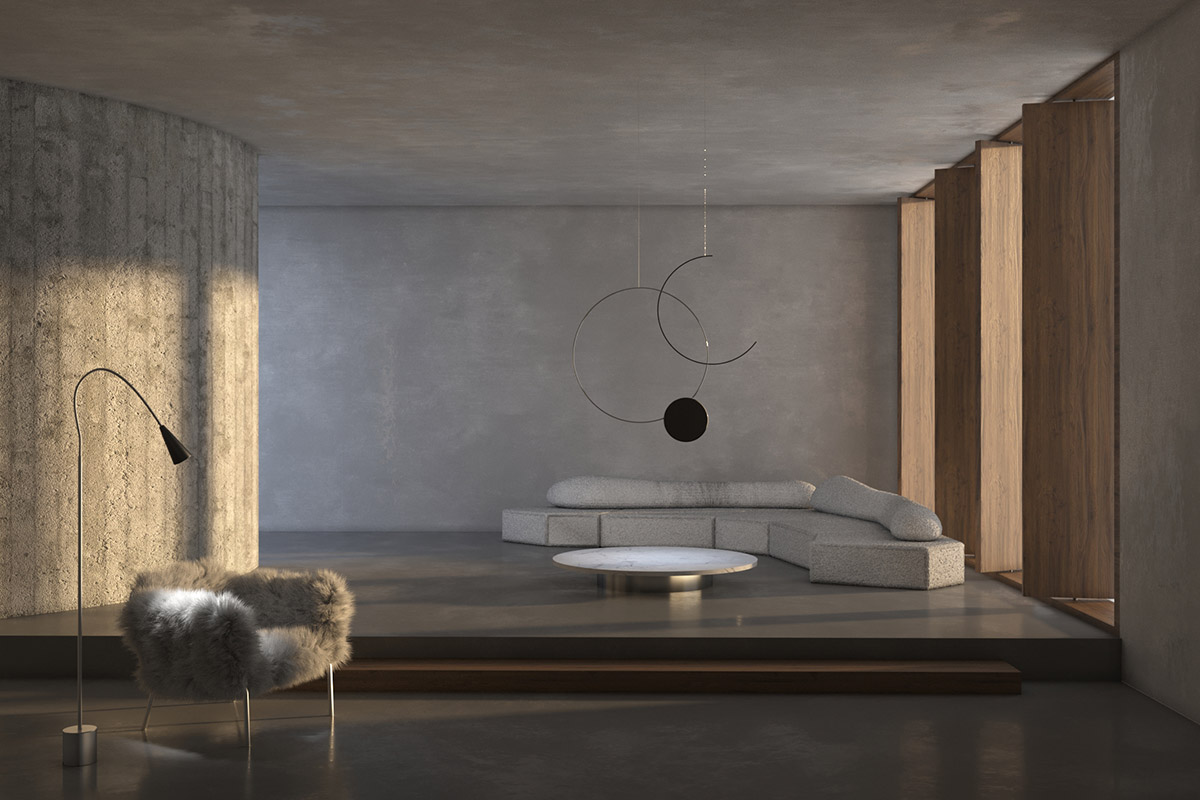 Project facts
Architect: Rina Lovko
Location: San Francisco, USA
Project Year: 2020
Area: 145m2
All images © Oleksandr Maruzhenko
> via Rina Lovko Studio