Reparametrize Studio reveals plans for smart post-war generation of housing with "House Re-Coding"
Damascus-based design, research and consultancy firm Reparametrize Studio has revealed plans for smart post-war generation of housing which is developed as part of an ongoing research undertaken by the studio to analyze damaged buildings of post-war cities in Syria by using 3D scanning technologies.
Called House Re-Coding, the studio's project explores a new methodology to regenerate the post-war smart city.
The approach is to create high performance urgent solutions for housing by using smart technologies to achieve a production line of prefabricated units for direct on-site installation. In order to achieve a re-development methodology which involve local communities in the rebuilding process.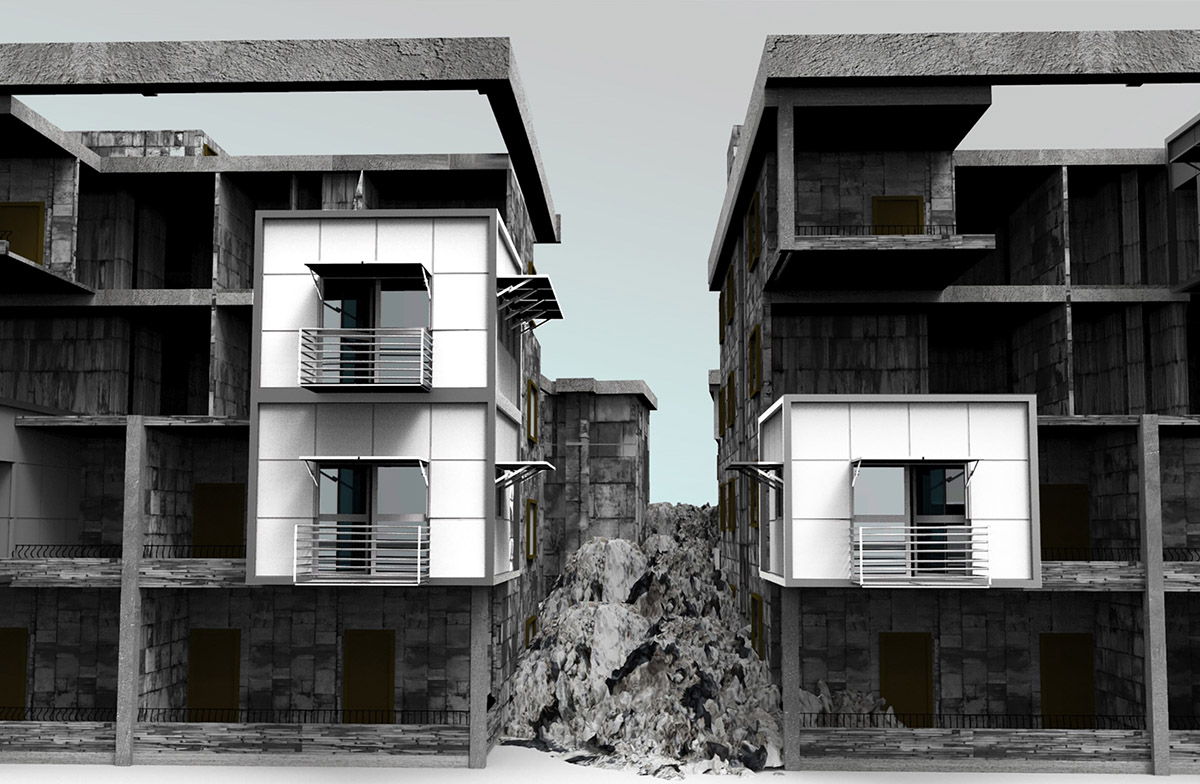 As a following project of Reparametrize Studio's ongoing research Re-coding post-war –Syria "when numbers meet Architecture and Culture" which was a part of the prestigious "Eye of The City" exhibition at the Shenzhen Biennale 2019/2020 invited by CRA-Carlo Ratti Associati in collaboration with Digital Architects.
They have developed a new generation of housing solution adaptable to the post-war cities. Syria in term has suffered from destruction of buildings in whole and in part, caused to families displacement leaving the rubble of their houses behind.
"Re-Coding Post-War Syria" is focusing on innovation, collecting comprehensive infrastructural and socioeconomic analytics data through Artificial intelligence, to help mapping the future of post-war cities, and incorporates with developers and other institutions with their new Smart-City urban development projects, to make redevelopment plans which does not rely on complete demolition but uses the existing, and still useful, urban fabric.
"It is not re-develop it is re-coding or re-generate!! […] The difference between these words is big. We don't want just to bring the city into its previous condition. We want to use this disaster as positive opportunity to bring better life for the future citizens," said Ziwar Al Nouri, Founder Reparametrize Studio.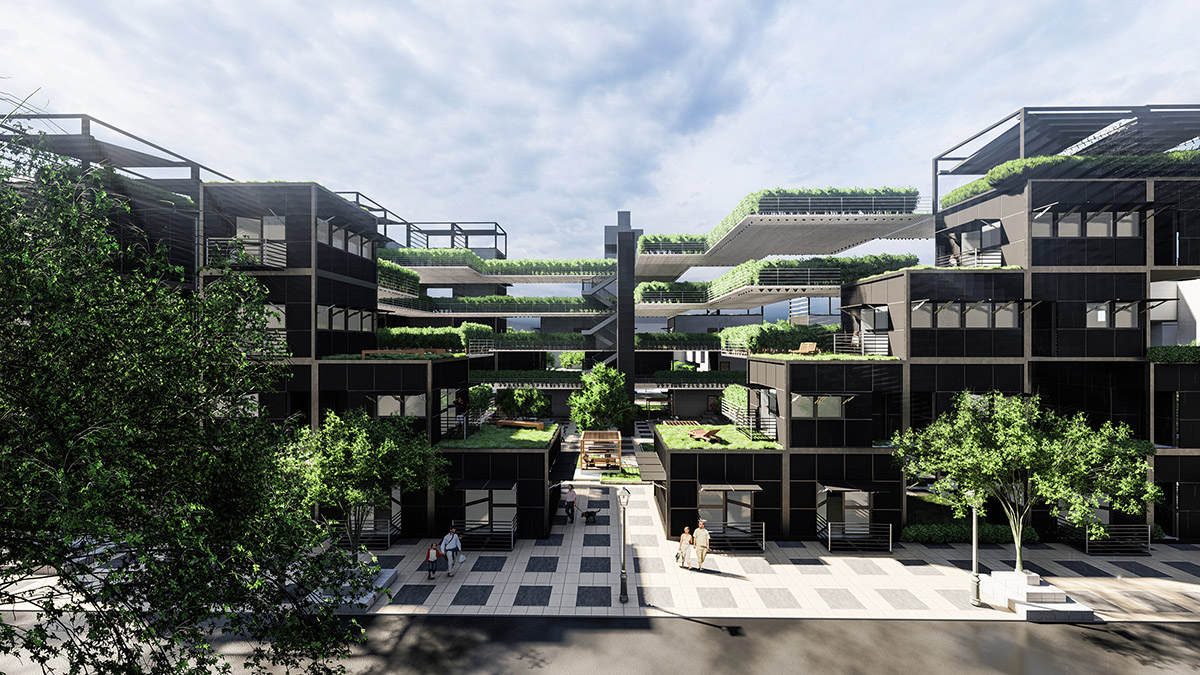 "Post-War re-development is not about massive reconstruction plans but efficiency on the human scale," said Bilal Baghdadi, Co-Founder Reparametrize Studio.
The house unit is affordable and easy to install, it achieves self-sufficiency as it generates power by electric turbine generator designed specially to adapt to the units form, and relying on solar power, and it works as an integrated system when connecting units together.
Using B-Core Stainless Steel panels composed of two sheets connected by a strongly welded tubular system. These panels are creating double layered walls that can give a different use inside and outside the house by the dynamic design which involve movable panels and expanded furniture.
It can be adaptive to the deformation of the existing destructed buildings as it fills the gaps and work to revive the building by using the still working circulation cores to create levels.
"The project aims to make it simple to inhabitants to design, and assemble their own house that corresponds to their needs, creating a societal transformation in post-war affected communities," said the studio.
It's an adaptable system of standardized parts that can be packed and shipped to anywhere. Proposing living space with different levels of privacy and public access, that connects the buildings with a series of intertwined plaza spaces, spreading resources and amenities throughout.
"We are working to pioneer a new methodology to regenerate the future of post-war smart city," added Reparametrize Studio.
Reparametrize is a leading firm in AI used to simulate Post-War Smart City Redevelopment, they are promoting an open platform of advanced data collected from 3D scanning and analyzing destruction using Advanced AI technology, to accurately analyze large structural data volumes, and upgrade the existing infrastructure into smart grid where multiple systems (tools, apps, platforms, social medias ,etc...) can communicate automatically and simultaneously through AI's.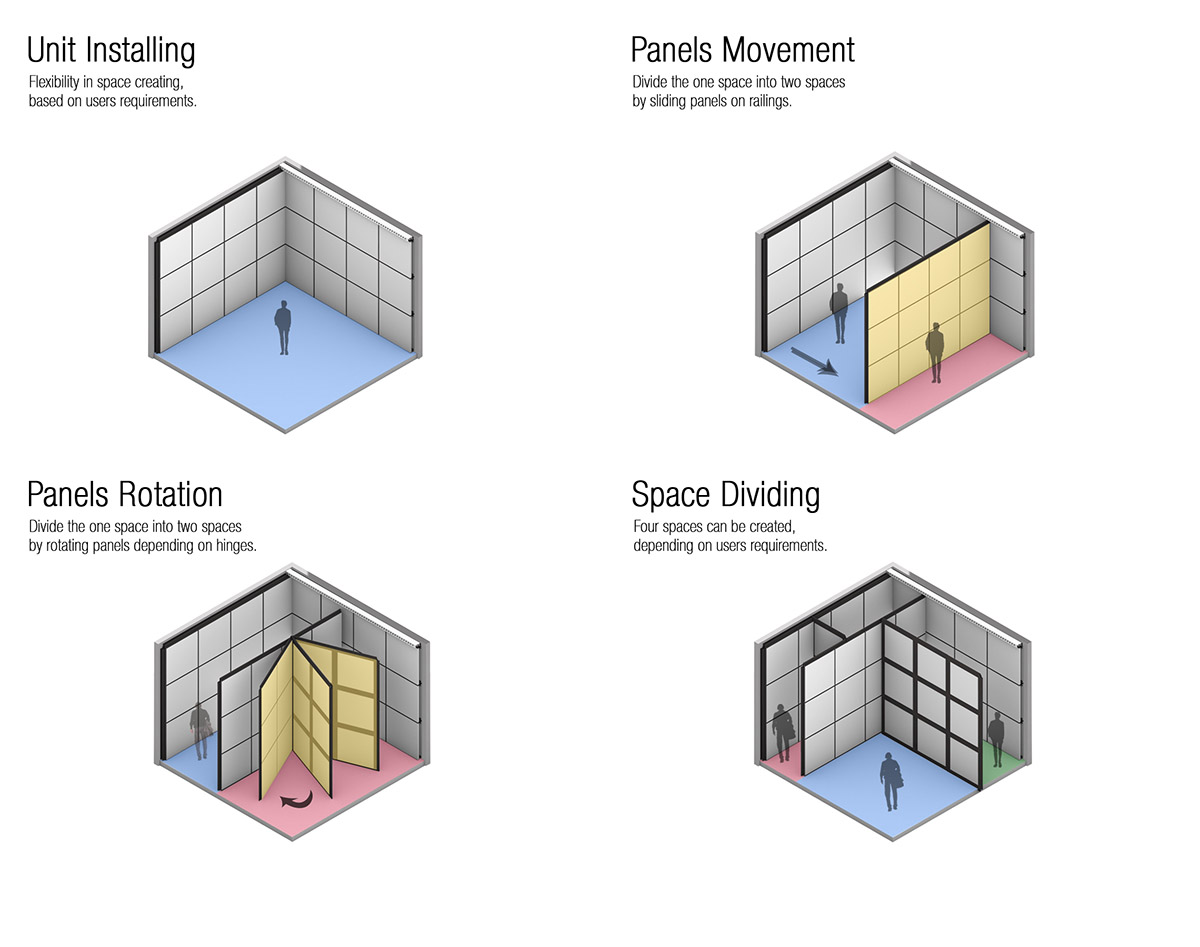 Aiming to establish an interconnected global network of renowned architectural companies like -Zaha Hadid Architects, industry collaborators, and academic institutions from around the world to engage in this initiative.
To simulate their methodology with international vision of post-war reconstruction related to major architectural companies that achieved influences and achievements in the world, Reparametrize Studio invited Patrick Schumacher- Principle of Zaha Hadid Architects to give an online Lecture titled "The Role of Parametricism in Post-War Urban Reconstruction".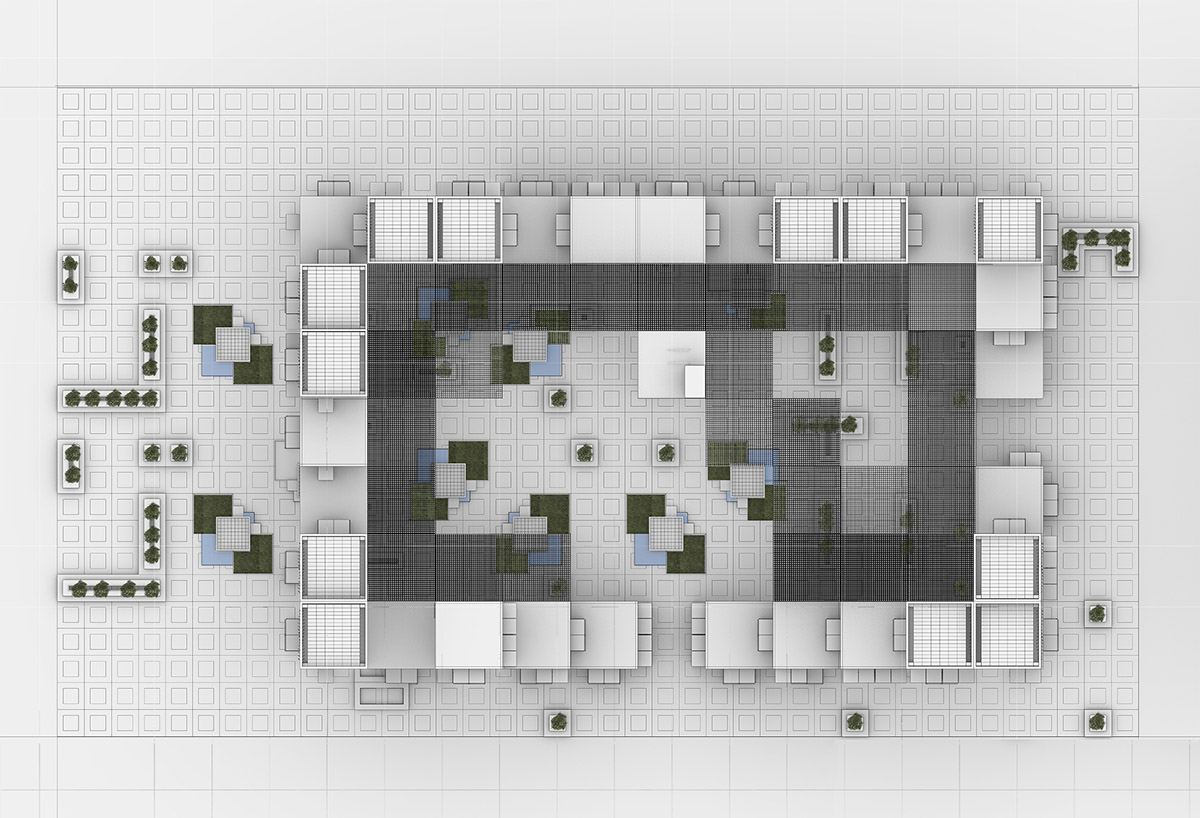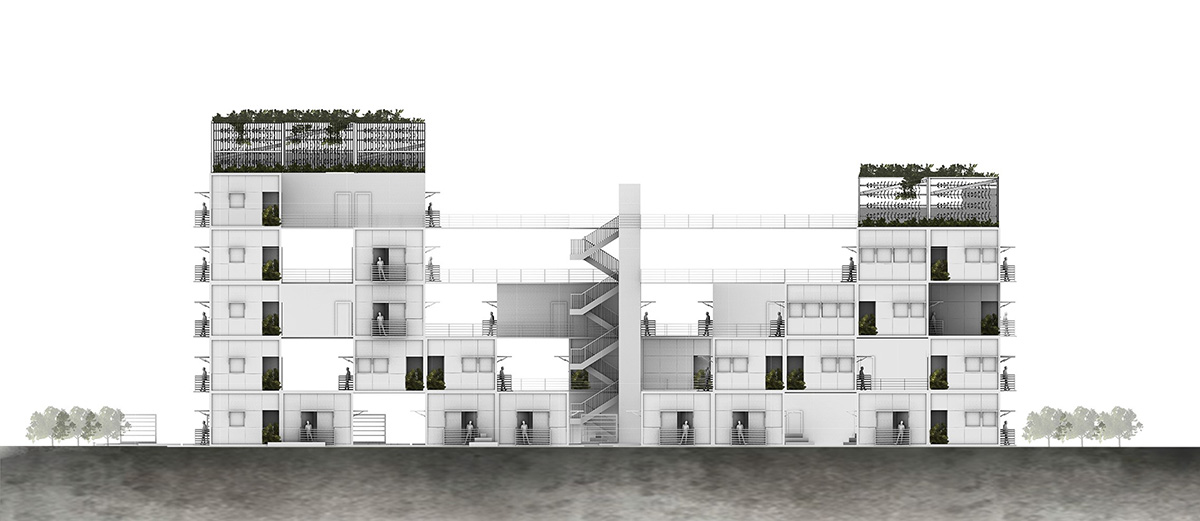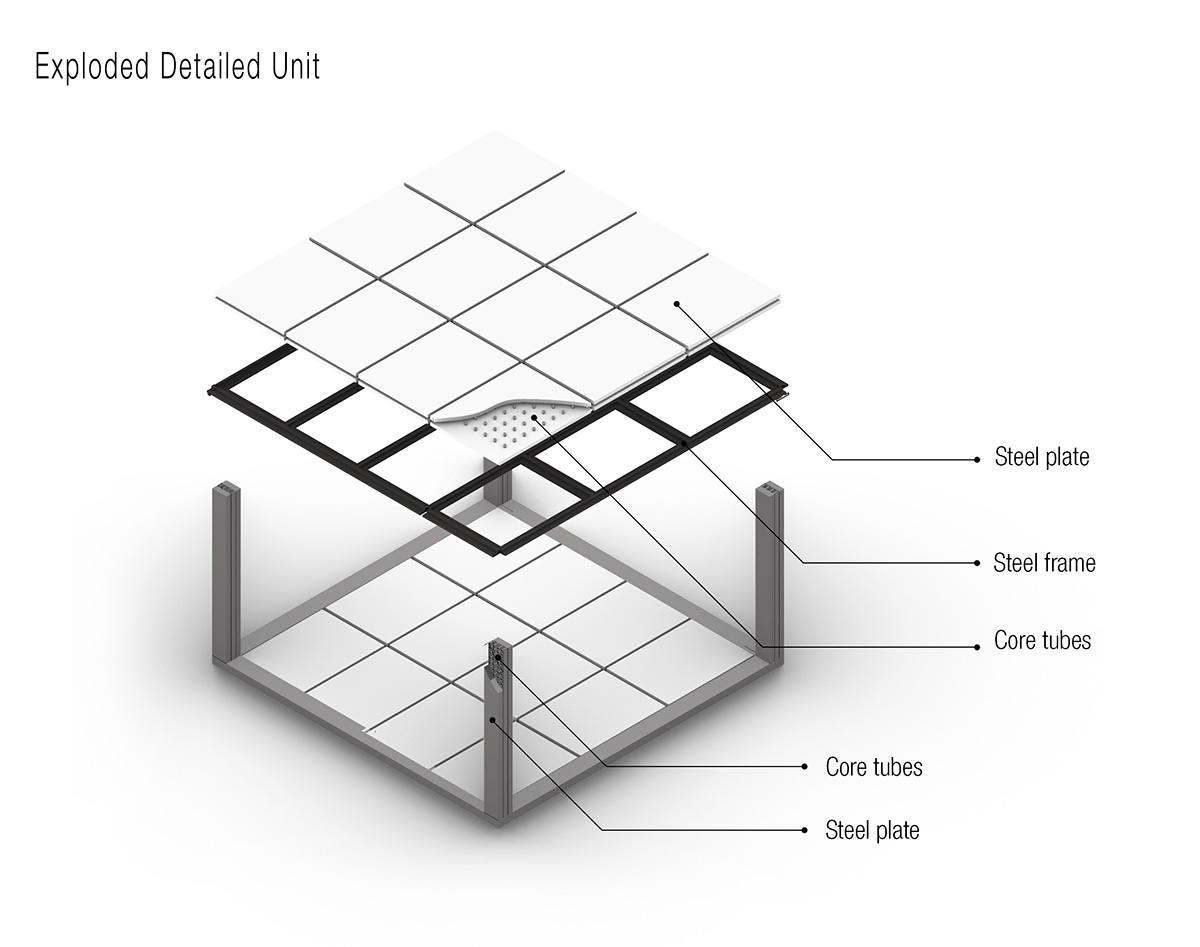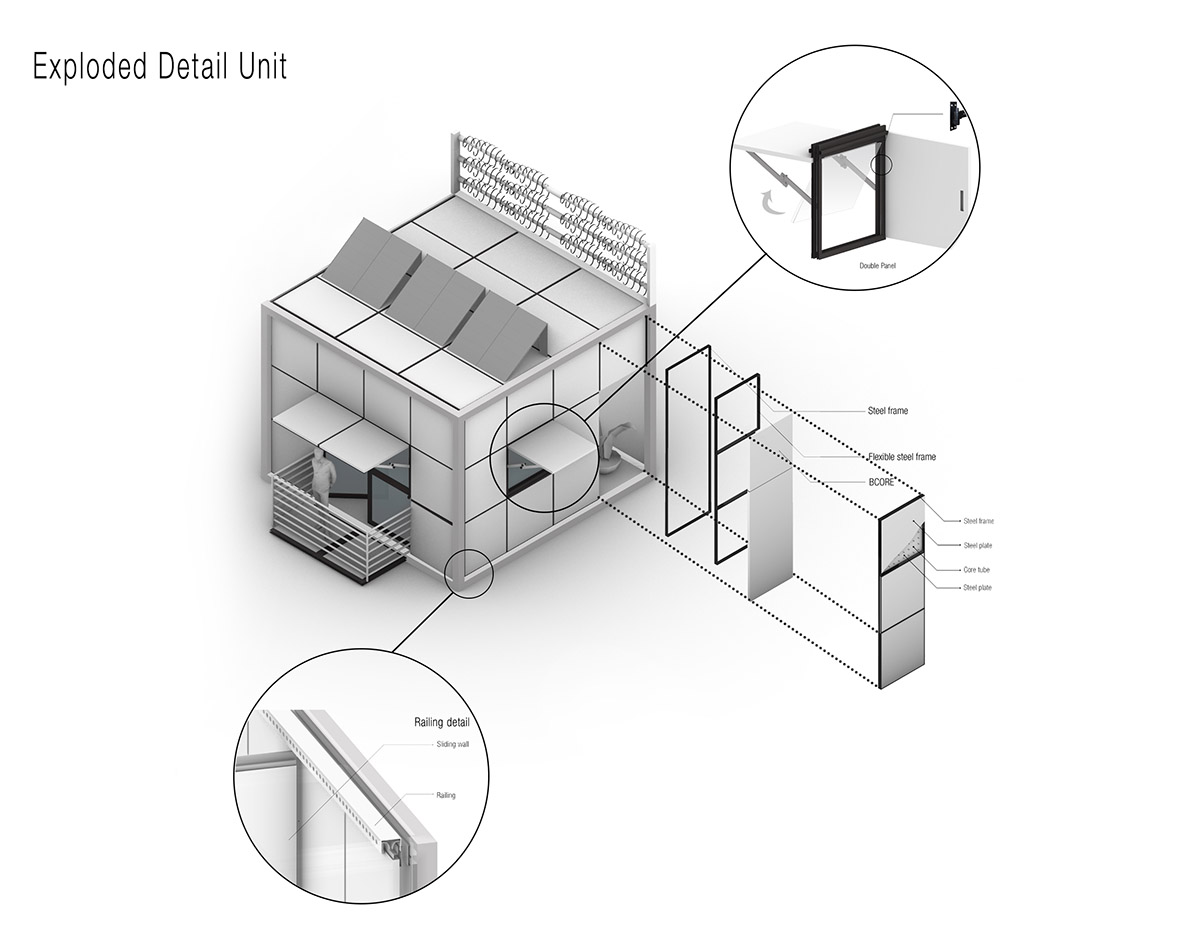 Reparametrize Studio recently designed "Smart Tree" by using smart technology for A post-war Syria building and designed a twisted residential tower in Dubai.
All images courtesy of Reparametrize Studio
> via Reparametrize Studio