Future Architecture Rooms brings together 27 European cultural institutions in digital platform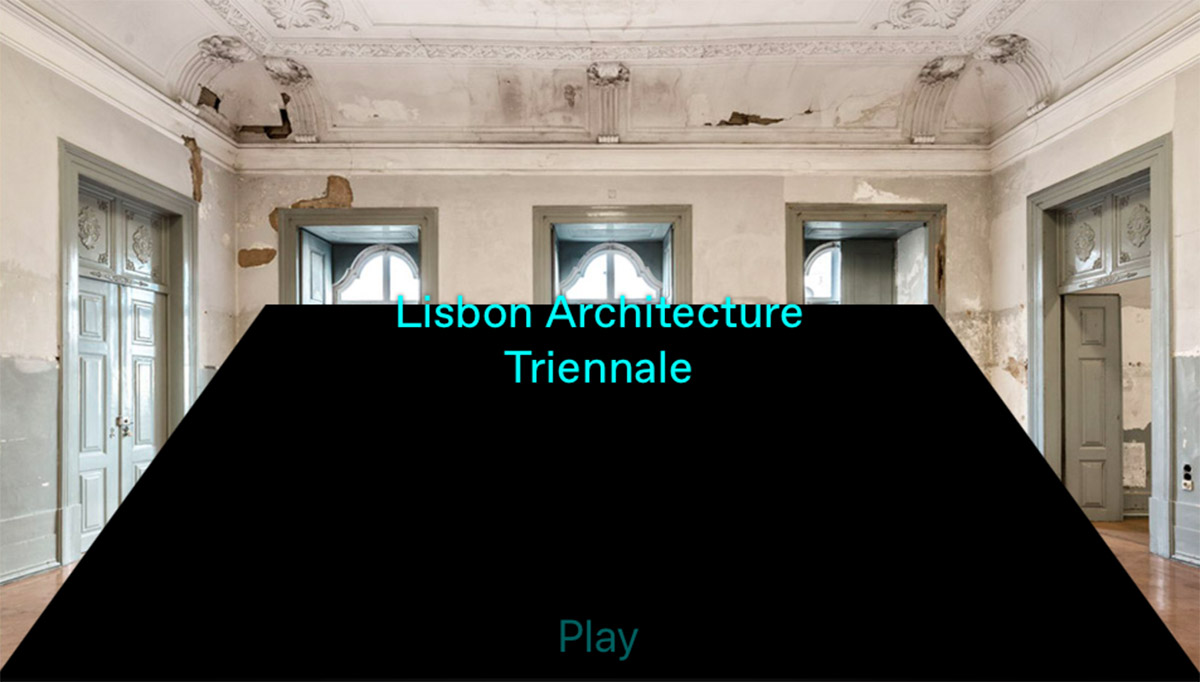 Future Architecture, the first pan-European platform of architecture museums and festivals, has announced its online project Future Architecture Rooms, bringing together 27 cultural institutions in a new digital platform - which includes Lisbon Architecture Triennale, Tbilisi Architecture Biennial, Mies van der Rohe Foundation, Kosovo Architecture Festival and more.
Due to the Covid-19, several events were cancelled or moved its content entirely to virtual. Kosovo Architecture Festival, Tbilisi Architecture Biennial are among those who move their events into virtual environment.
In Future Architecture Rooms, each member curates its own room and unveils its working habitatsand backstage. Meet the multidisciplinary teams behind emblematic museums, specialized publishers, independent galleries or institutions that organize Biennial or Triennale and their modus operandi.
Through an unconventional digital environment, Future Architecture invites visitors to visit these 27 rooms until September 30. A stage that aggregates a stunning diversity of contents ranging from presentations, debates, and statements about future work of the members.
Take a closer look at some of the Room's themes: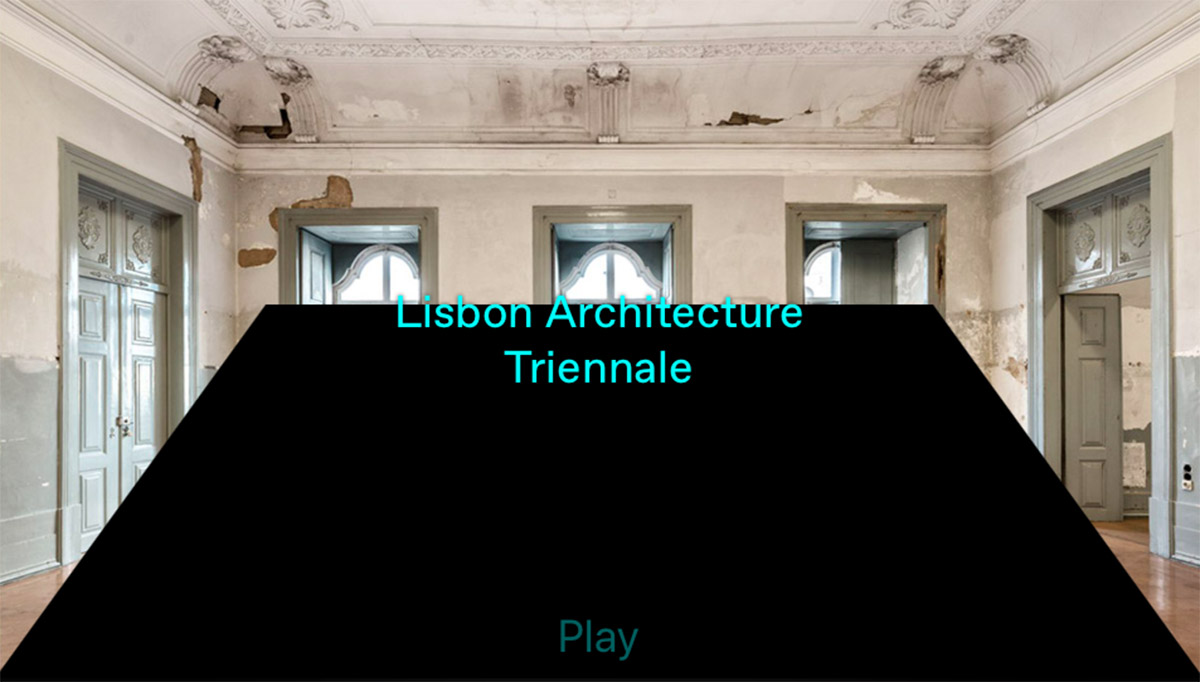 Room 1: Lisbon Architecture Triennale
"The Palace is the Protagonist"
Lisbon Architecture Triennale will feature its home, the Palácio Sinel de Cordes, where the groundwork for the festival takes places, where shows and events are hosted, and where friends are welcomed.
Viewers are invited to hear stories about the building's spaces; of varying episodes and incidents that took place in the many rooms of the Palace. Past and present experiences — epic, dramatic, happy and uncanny — will unfold in this series of short films, creating a multi-dimensions exploration of a truly remarkable building.
Lisbon Architecture Triennale is a non-profit association whose mission is to research, foster and promote architectural thinking and practice. It holds a major forum every three years for the debate, discussion and dissemination of architecture across geographic and disciplinary boundaries. Since 2013, it enjoys the Public Interest Status by the Portuguese Government, which reflects and recognizes the particularly relevant role the Triennale plays in Portuguese society, contributing definitively to the consolidation of the project.
Room 2: Tbilisi Architecture Biennial
"What do we have in common?"
Even before the pandemic forced us to do so, c/o now started to shift Lucius Burckhardt's strollology into the digital space. The so-called Googlewalks undertaken for this contribution respond to the question posed by the Tbilisi Architecture Biennale 2020 — What do we have in common? — and the upcoming theme of the Future Architecture platform — Landscapes of Care. The resulting mission statement for c/o now's work is explained and developed upon by their guest, researcher Lela Rekhviashvili.
By organising a multi-platform series of events, installations, lectures, and performances, the Tbilisi Architecture Biennial (TAB) aims to catalyse a critical discussion within the city. TAB provides a focused space where local, regional, and international professionals from diverse disciplines unite to discuss actual architectural and urban topics, share their ideas, arguments, and positions.
The TAB platform will join forces to generate exhibitions, new architectural installations, spatial experiments, symposiums and other activities related to the theme of the event. The topic, location as well as a curator will change for each event.
Room 9: Mies van der Rohe Foundation
In this video, the team behind the Mies van der Rohe Foundation lovingly explores how the Barcelona Pavillion — an architectural masterpiece at the heart of the foundation — lives through the current crisis. They look at this amazing space with care, showing the routines and protocols that govern its life.
Young Architects Award is also in the focus of this video as well as the life of architects who work from home and document their working spaces in times of pandemic. Meditative narrative juxtaposes stillshots by various contemporary authors with the photographs of the pavillion, creating a strange magentic field that is hard to break away from.
The Fundació Mies van der Rohe was set up in 1983 by the Barcelona City Hall with the initial purpose of reconstructing the German Pavilion, designed by Ludwig Mies van der Rohe (1886-1969) for the 1929 Barcelona International Exhibition. Besides conserving and disseminating knowledge about the Mies van der Rohe Pavilion, the Fundació today also fosters debate on and awareness of themes related to contemporary architecture and urban planning, as well as encouraging studies on the work of Ludwig Mies van der Rohe and on the Modern Movement.
Visit other Rooms on Future Architecture Rooms.
All images courtesy of Future Architecture Rooms