AIA publishes Architect's Guide to Business Continuity
The American Institute of Architects (AIA) has released a new source to navigate adverse business conditions in the architecture industry affected by the global pandemic.
The 62-page document, entitled Architect's Guide to Business Continuity, provides an in-depth guidance for architecture firms' resiliency.
The new source came after the AIA Task Force launched "assessment tool" to identify alternative care sites for Covid-19 and initiated a new task force to inform public officials, healthcare facility owners and architects on adapting buildings into temporary healthcare facilities.
"Firms across the country are facing pressures from all sides—from transitioning offices to teleworking models, to work stoppages, to repositioning their businesses to adapt to changing client needs," said AIA EVP/Chief Executive Officer Robert Ivy, FAIA.
"This guide is meant to help firms be nimble during any kind of disruption, whether environmental or manmade. It also should support them in making informed decisions during economic uncertainties so they can be best poised to address the future."
Confluence Park, San Antonio, Lake, Flato Architects + Matsys. Image © Casey Dunn
The AIA stated that the new guide provides firm leaders with insights into managing staff, premises, technology, information, supply chains, stakeholders, and reputation, so a firm can continue to provide services, generate revenue, and reduce the consequences of business interruption.
Additionally, it provides insights on business aspects unique to building industry professions to help firms be aware of potential vulnerabilities to their business and provides considerations for expanding resilient design services. It also builds on best practices and incorporates lessons learned from firms adversely impacted during previous events.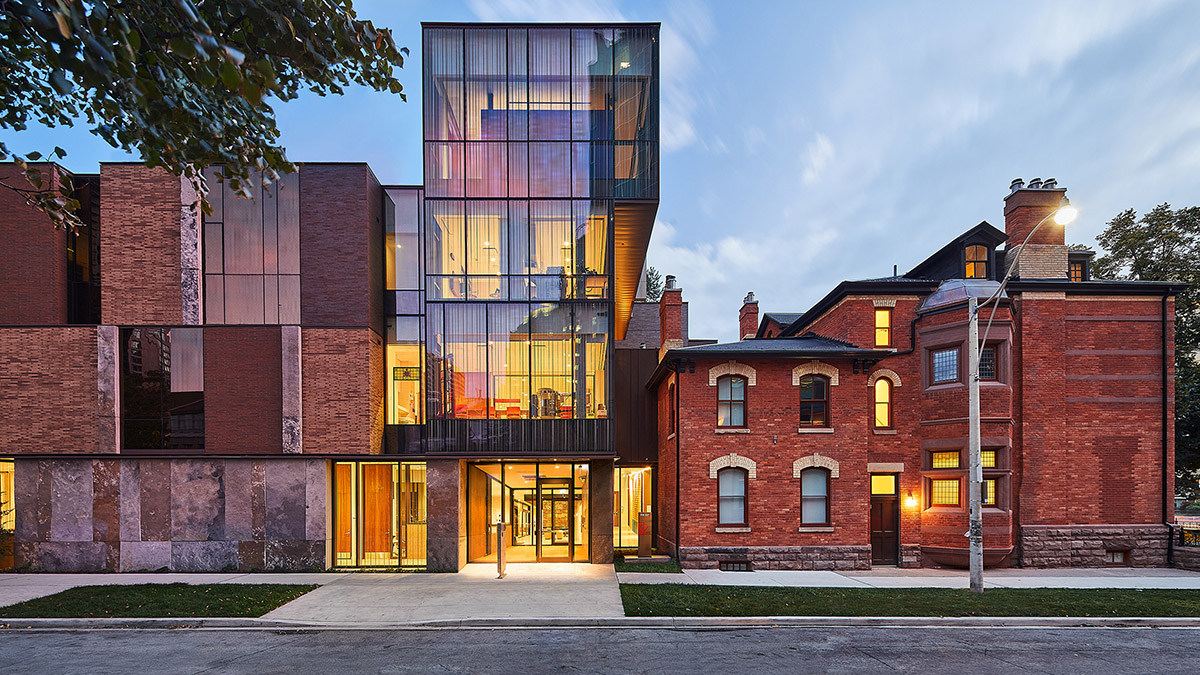 Casey House, Toronto, Ontario Canada, Hariri Pontarini Architects. Image © doublespace photography
The AIA also released current statistics about the business in architecture. It said: "A March AIA survey found that 48 percent of firms surveyed had all, or almost all, of their staff now working remotely, while 31 percent reported that some of their staff are working remotely."
Few firms reported a major impact to their staff due to family or personal reasons, but 15 percent of firms said that at least some of their staff are currently unable to work at all.
AIA is providing firms with a host of resources in response to COVID-19 in addition to advocating for much needed relief for workers and employers through the CARES Act. Included in the legislation are a number of AIA-supported measures to help meet the needs of architects and their firms, including the Paycheck Protection Program for small businesses and sole proprietors, low interest loans to mid-sized businesses, and the Employee Retention Credit for all businesses.
Additionally, AIA has provided firms and architect members with FAQs as well as guidance on how Congressional and administration policy activities would impact their practices.
Top image: Tirpitz Museum, Blåvand, Denmark, BIG-Bjarke Ingels Group. Image © Rasmus Hjortshoj
> via AIA