Evolving sphere of Digital Socialism: A new age digital space to experience furniture craft & design
The COVID-19 pandemic has posed restrictions on one of the most innate needs of human beings that is social interaction. With disrupted social spheres and reversed rules for inclusion all public centers and activities have become perilous. However, such crises convene opportunities to reinvent.
The VR technology is promisingly making its way to strengthen businesses and work environments through these times. A new era of digital socializing and consumer interaction waits for us. By tapping on to the true potential of this medium we could bring the world closer and enhance the experience of product viewing and purchasing. Expanding on this idea, HSC Architects, an Ahmedabad-based architectural practice have curated a new-age social space to showcase their coveted range of furniture and interior accessories.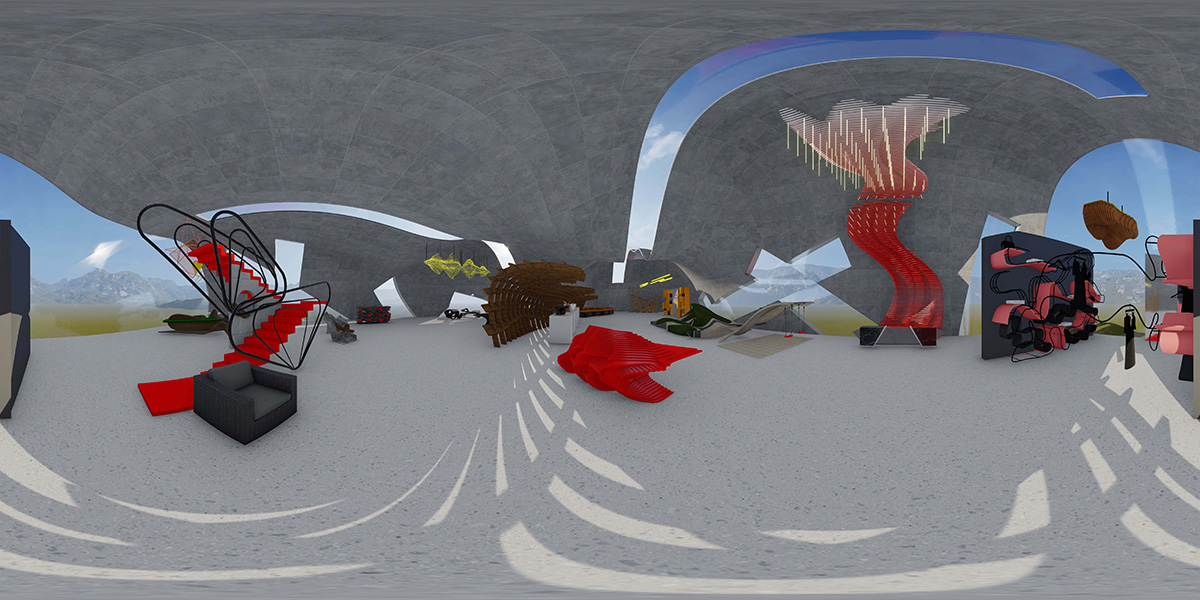 With the "Macro toMicro", digital exhibition the designers use full immersive technology to allow high definition 360 degree-view of all products enhancing the customer journey and their interaction with the brand. With a virtual reality platform, it enables effortless navigation within the exhibition space bringing real-like spatial quality of light and volume. It morphs the macro experience of being in exhibition space to fit in our micro screens.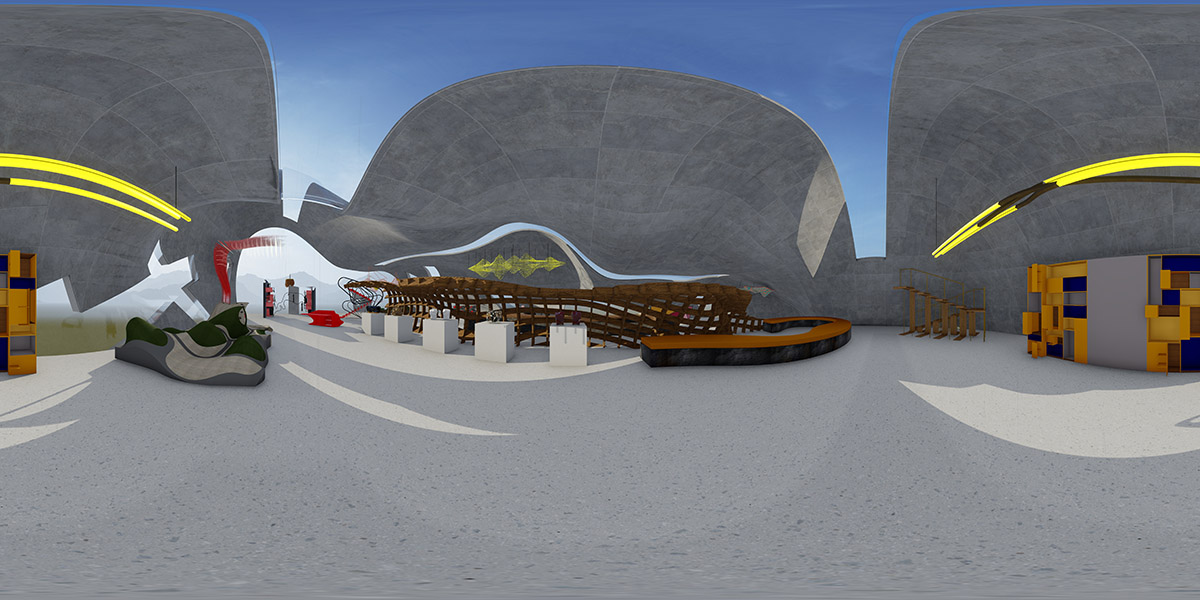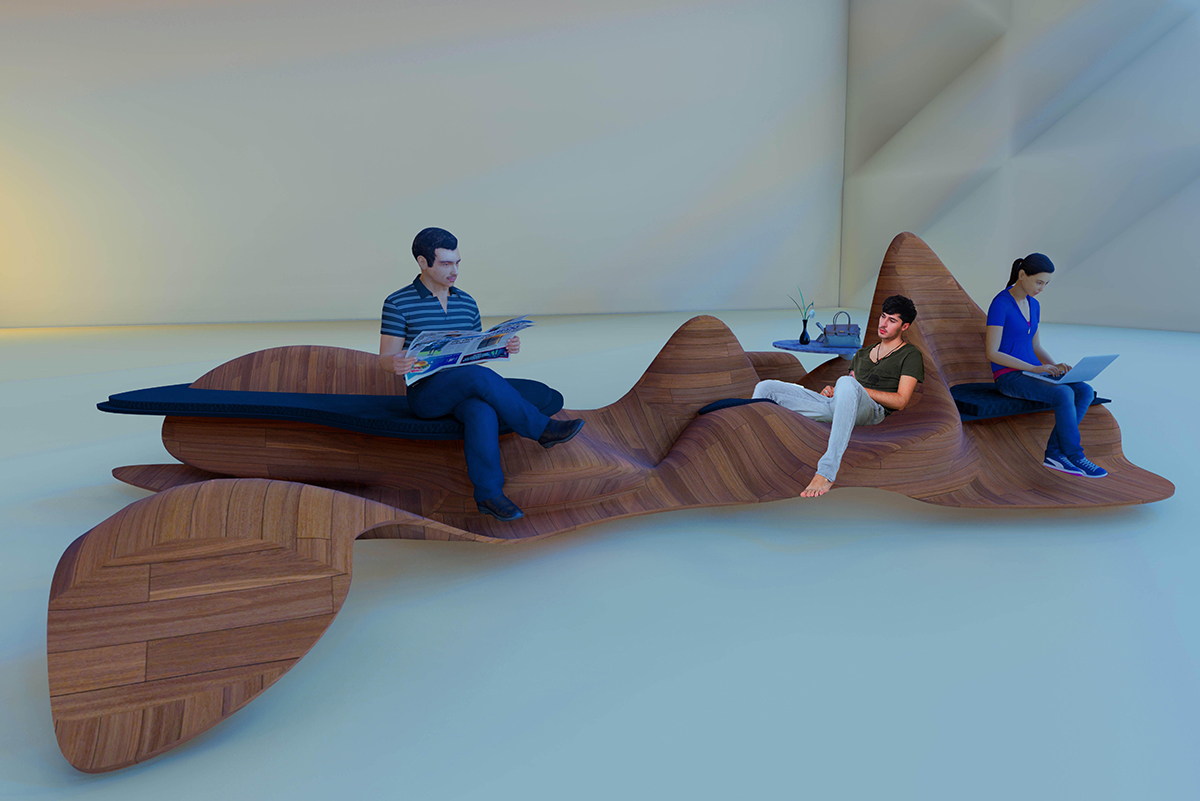 The exhibition transcends the real experience of furniture selection through V.R technology and can be easily accessed on all devices. Every piece in the exhibition encourages customer interaction. The visitors can view the pieces from every angle and identify various options for colour, textures, materials, etc. thereby getting complete freedom to order and customize.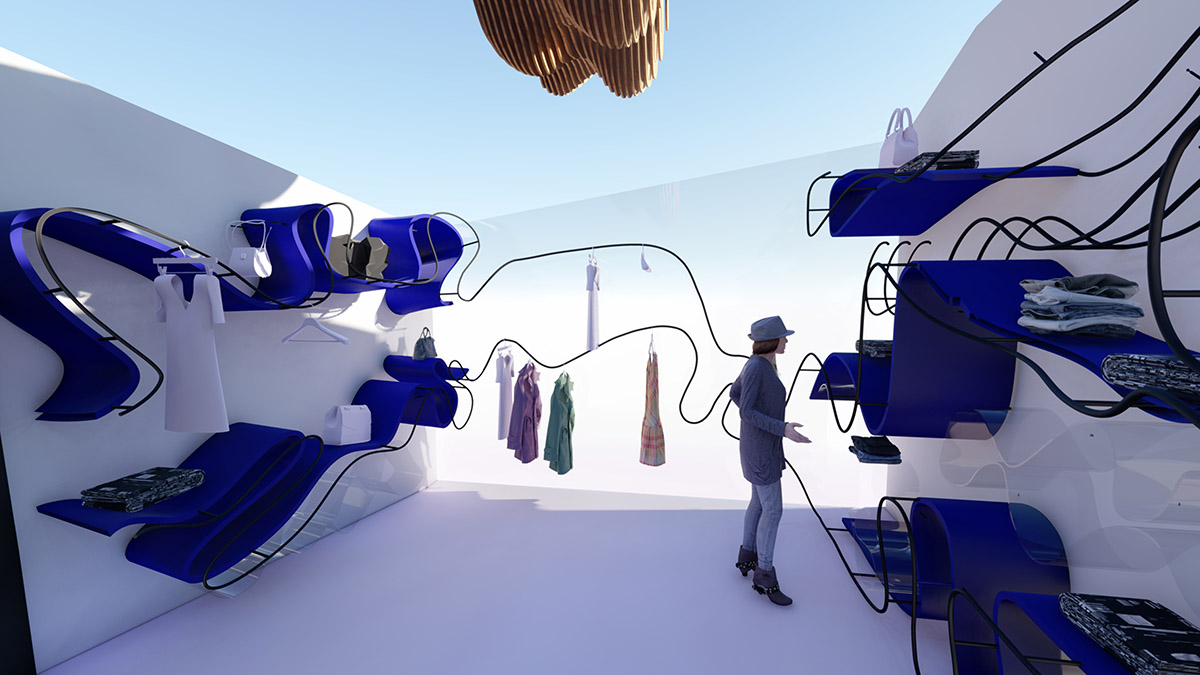 The key idea for the furniture line was envisaged by morphing the pre-designed architectural built forms and interior spaces at different scales. By exploring with macro dimensions in the micro context and vice versa, the pieces enhance the tactile and visual senses of the user. Each piece materializes itself as to translate design perceptions of Architectural scales into smaller scales.
With such iterations, the idea is to get perfect furniture pieces that seamlessly flow into multiple scales, contexts, and functions engaging with varied users and extending utility at all times.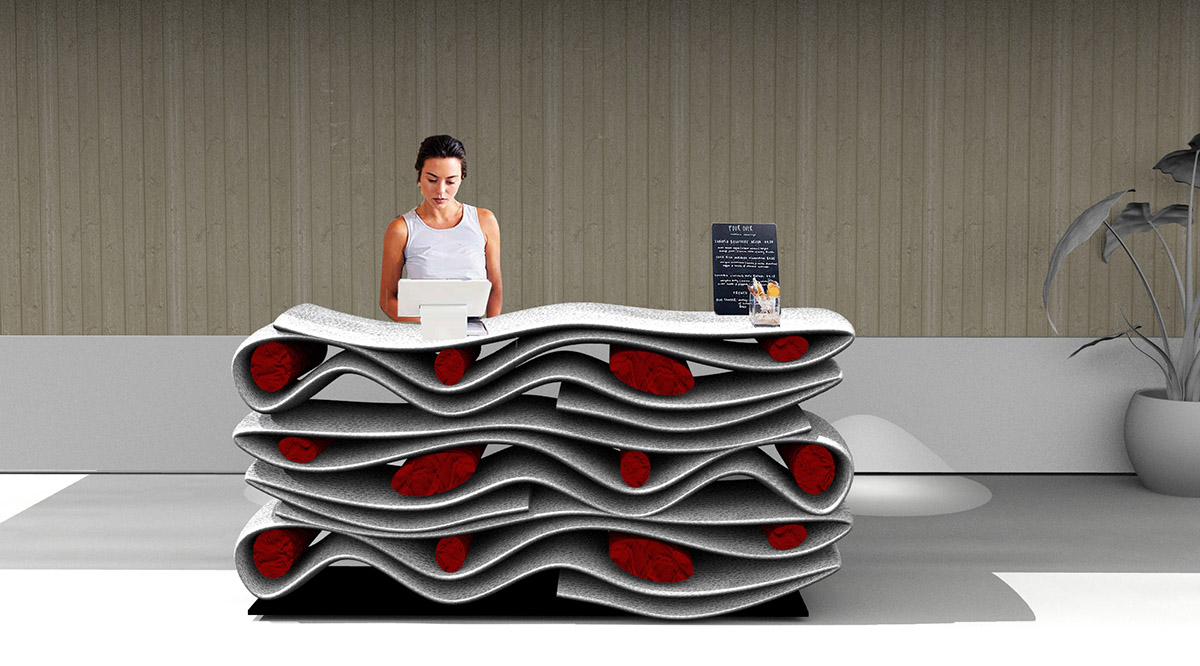 Through their works, HSC Architects have been endorsing humanitarian design. Their design philosophy ties experiential value deriving cues from context and users and propagates sustainability by material reuse and zero wastage practices. They extend the same principles for curating this exhibition. With virtual reality and full immersion technology, they reduce energy and material consumption in making physical mock-ups or invest resources in a physical exhibition space. With the virtual medium, there is no restriction on the number of pieces to be displayed or on the time taken by the customer to interact with the furniture piece.
The customers can view and enjoy the design craft at their discretion. Thus, this technology effectively reinvents the avenues for showcasing and experiencing design products for the world that we inhabit today. It widens our horizons and makes design accessible to everyone irrespective of their location.
All images courtesy of HSC Architects, Ahmedabad
> via HSC Architects