Gnocchi+Danesi architects designs tiny Mountain Refuge that can be built anywhere
Gnocchi+Danesi architects has designed a tiny cabin for people who want to escape to remote places as an alternative way of living.
Named Mountain Refuge, the design, emerging as a new type of contemporary pre-fabricated cabin, was developed by Italian architects Massimo Gnocchi and Paolo Danesi who founded their own startup company, called The Mountain Refuge.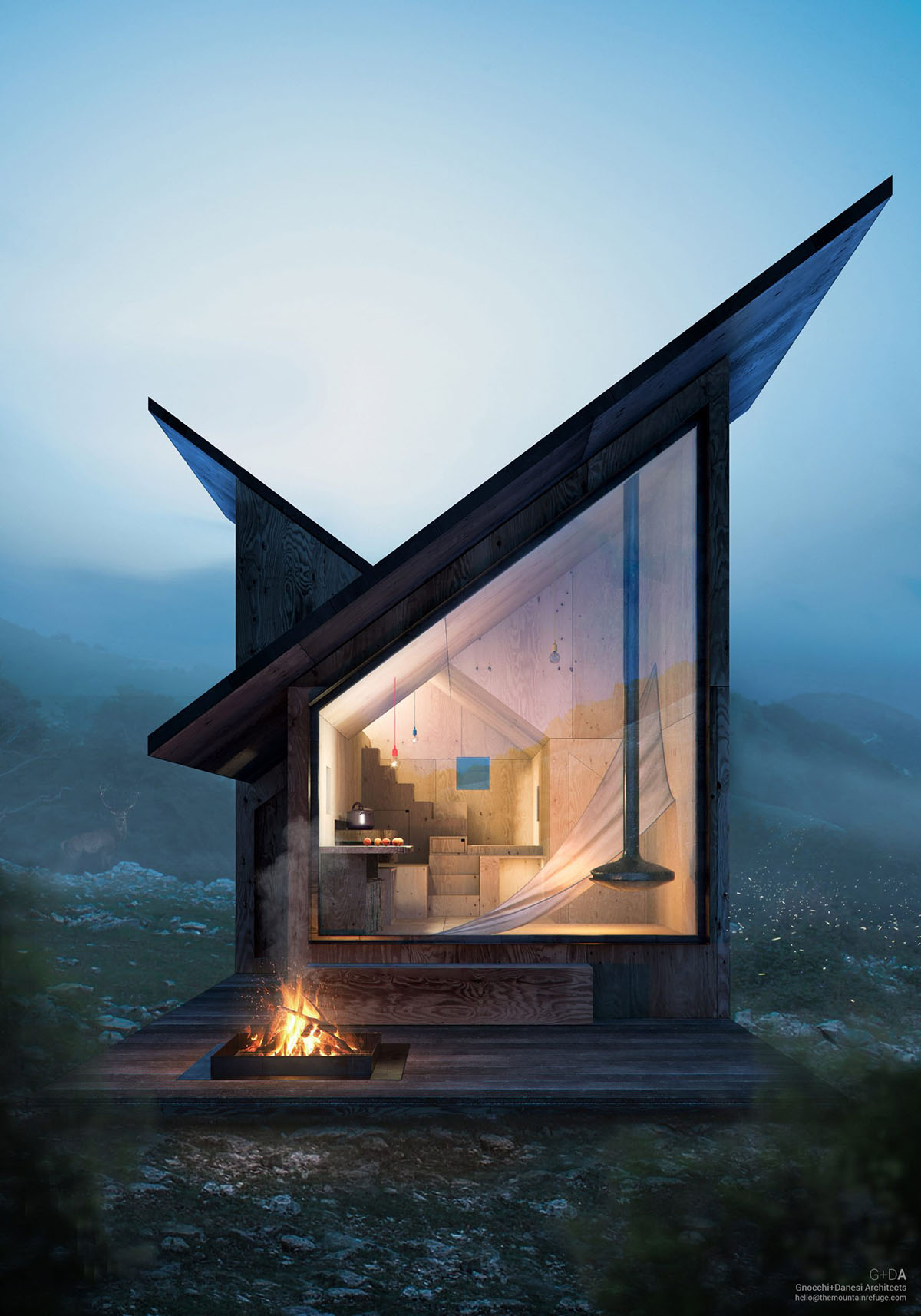 Covering a total of 24-square-metre area, a small cabin is a new timber dwelling which includes a kitchenette, living space, bathroom and a small deck to enjoy the nature, with a small fireplace.
"The project acts as a contemporary interpretation of old traditional mountain refuges, bringing in architectural character and spatial quality," said Gnocchi+Danesi architects.
The cabin is also expandable with a new module which increases size up to 36-square-metre. Each module is designed as an independent structure, allowing freedom of configuration and expansion.
The interiors of the cabin offer layout configurations and propose the possibility to manage space according to the needs. Interiors are made of an exposed plywood, while exteriors of the cabin are clad with black pine tar to waterproof it.
This gives the cabin darker appearance and makes it imperceptible from afar.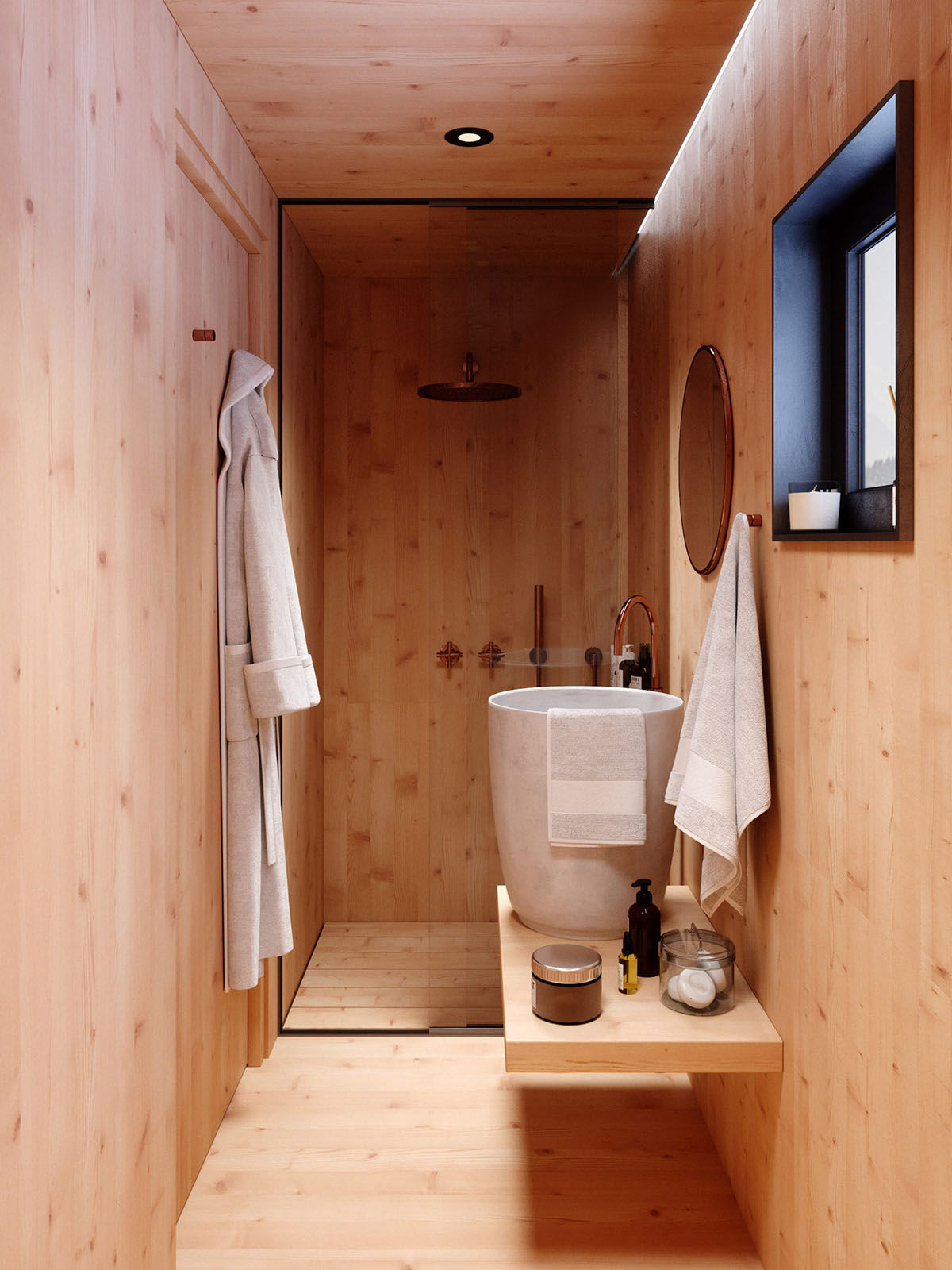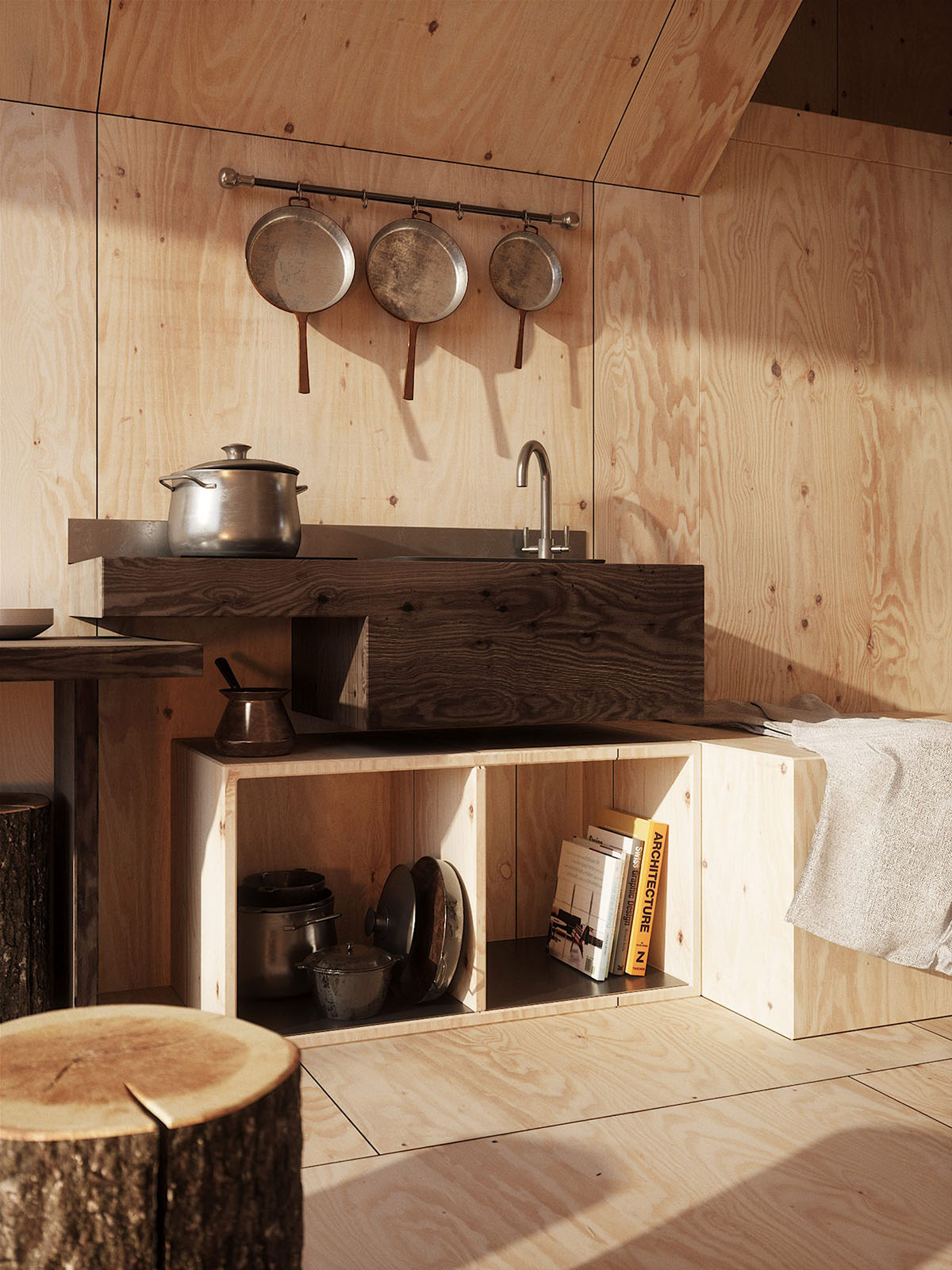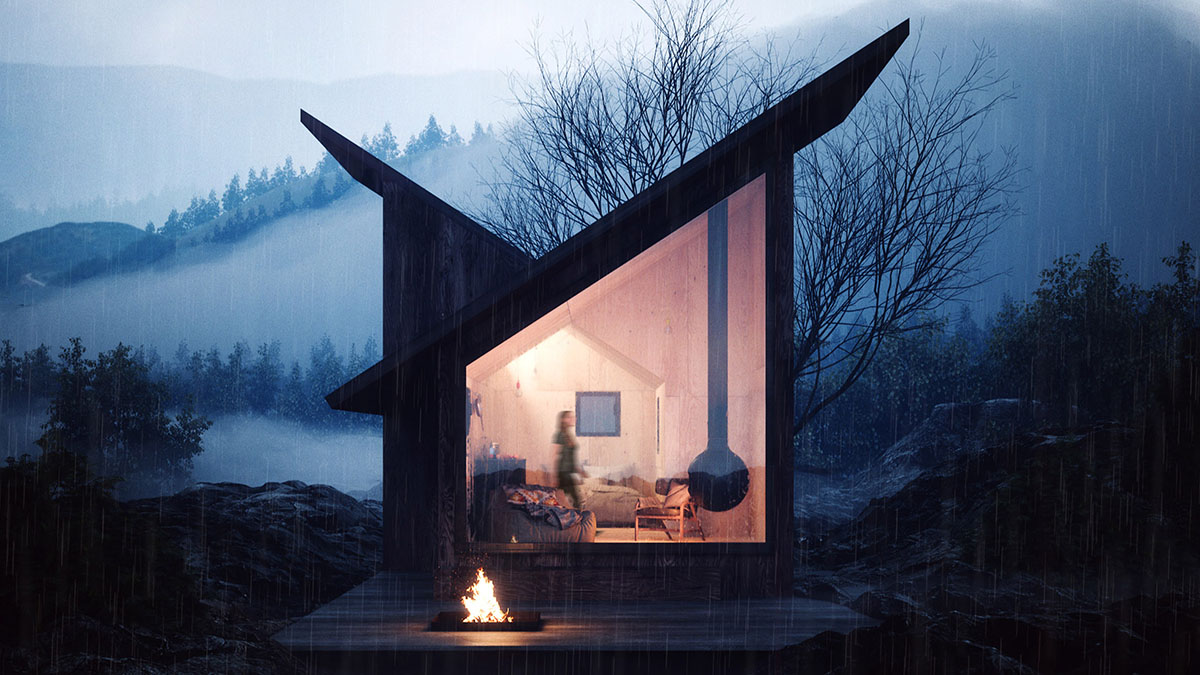 All images courtesy of Gnocchi+Danesi architects
> via The Mountain Refuge