Kengo Kuma and Associates built chicken coop made of burnt wooden boards in Mexico
Kengo Kuma and Associates has built a chicken coop to provide a safe space for chickens in Puerto Escondido, Mexico.
Called The Casa Wabi Coop, a new hut, composed of gridded and blackened wooden walls, was designed for the Casa Wabi Foundation to hide chickens' eggs and provide them a safe house to inhabit.
Kengo Kuma and Associates conceived the chicken coop as "a representation of collective housing and their relationships."
In order to recreate the colourless and ascetic world on the faraway seaside of Mexico, the wooden boards were burnt which is a method widely practiced traditionally in the western part of Japan.
The Casa Wabi Coop's system also allows walls and ceilings permeability and a constant flow of ventilation.
The plan, comprising of four elongated gridded walls, these walls are connected with internal courtyards, work area and isolation spaces to make a continuous flow.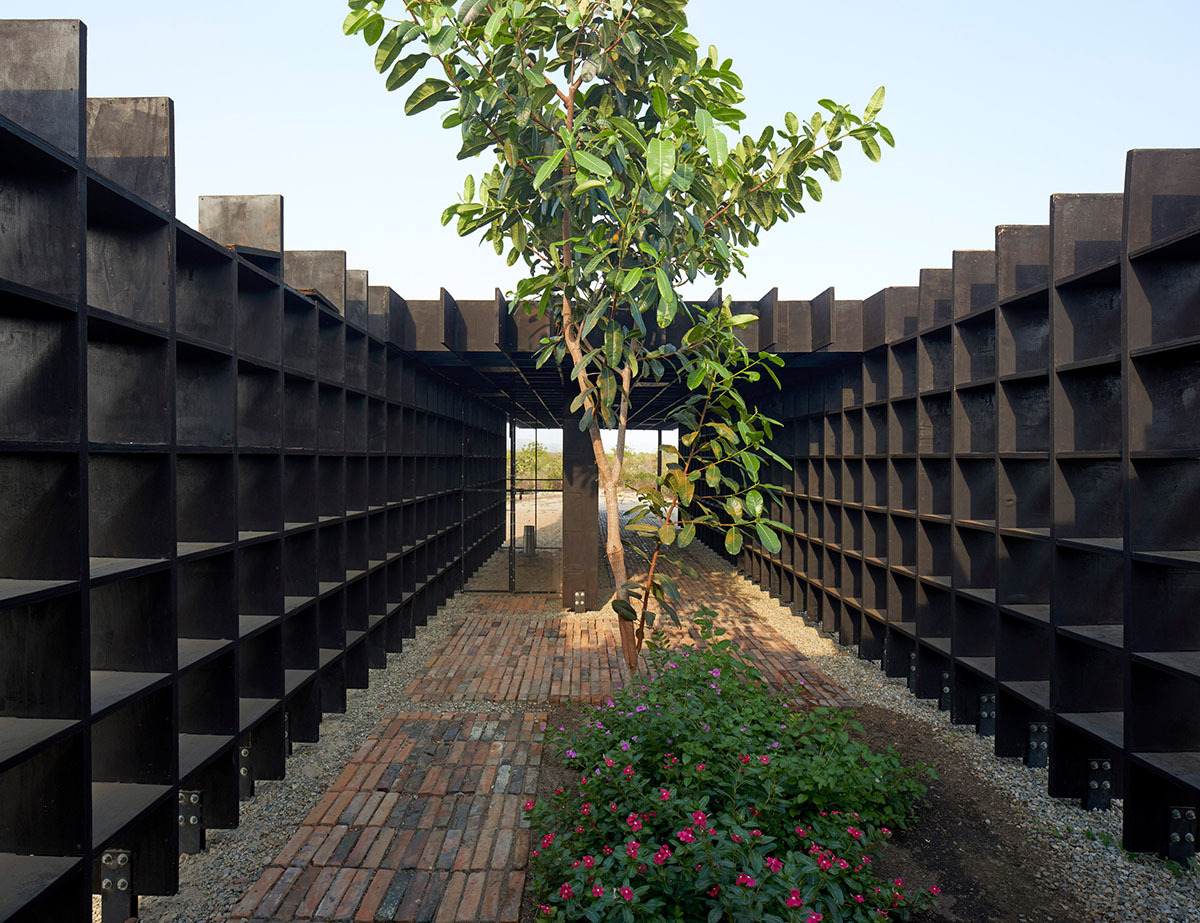 "We thought of conceiving this coop in a way that could relate to collective housing projects," said Kengo Kuma and Associates in its project description.
"While the sheltered space within this pavilion would be used for the general activities of the coop; the structure itself, built-up by interlocking wooden boards together, would create individual cells within for each of its inhabitants for their resting."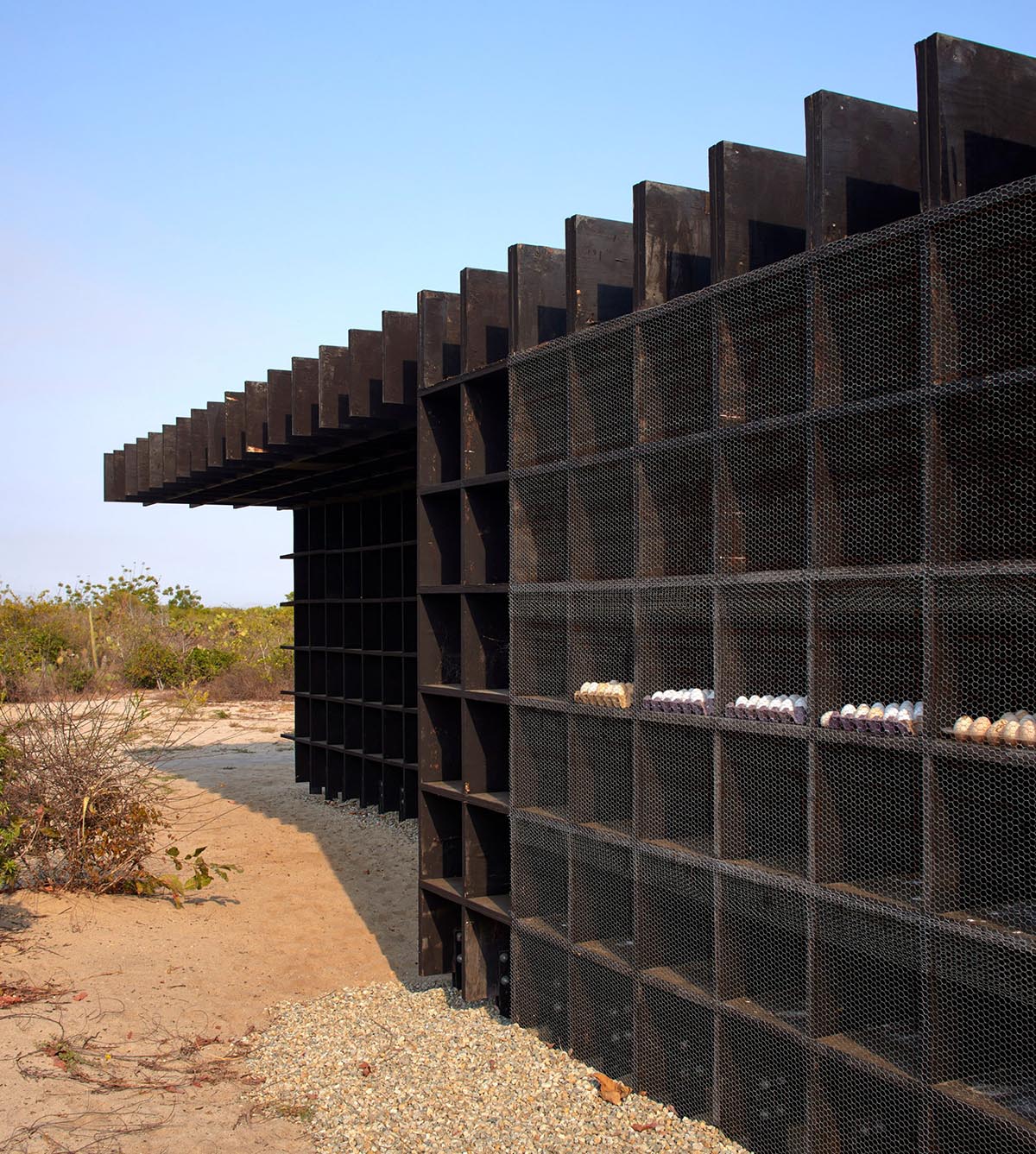 "In addition, the permeable nature of this interlocking system makes this become a well aired and shaded house."
"With this interlocking system of 30mm boards we can create lattice-kind walls and roof that would be able to stand the main loads," the firm added.
"For the horizontal loads, we tried to avoid the usual structural bracing by inserting rigid elements within each of the lattice cells. These rigid elements would locally limit the deformation of the lattice and therefore provide the overall bracing of the structure.
"It's a "pixelated kind of bracing," added Kengo Kuma and Associates.
Users enter the workshop space to collect eggs from boxes where chickens use them in a regular flow.
An isolation area, next to the work area, provides an extra space for a group of chicken to be hold and taken away from the rest of the group safely by a veterinarian if some of them are sick.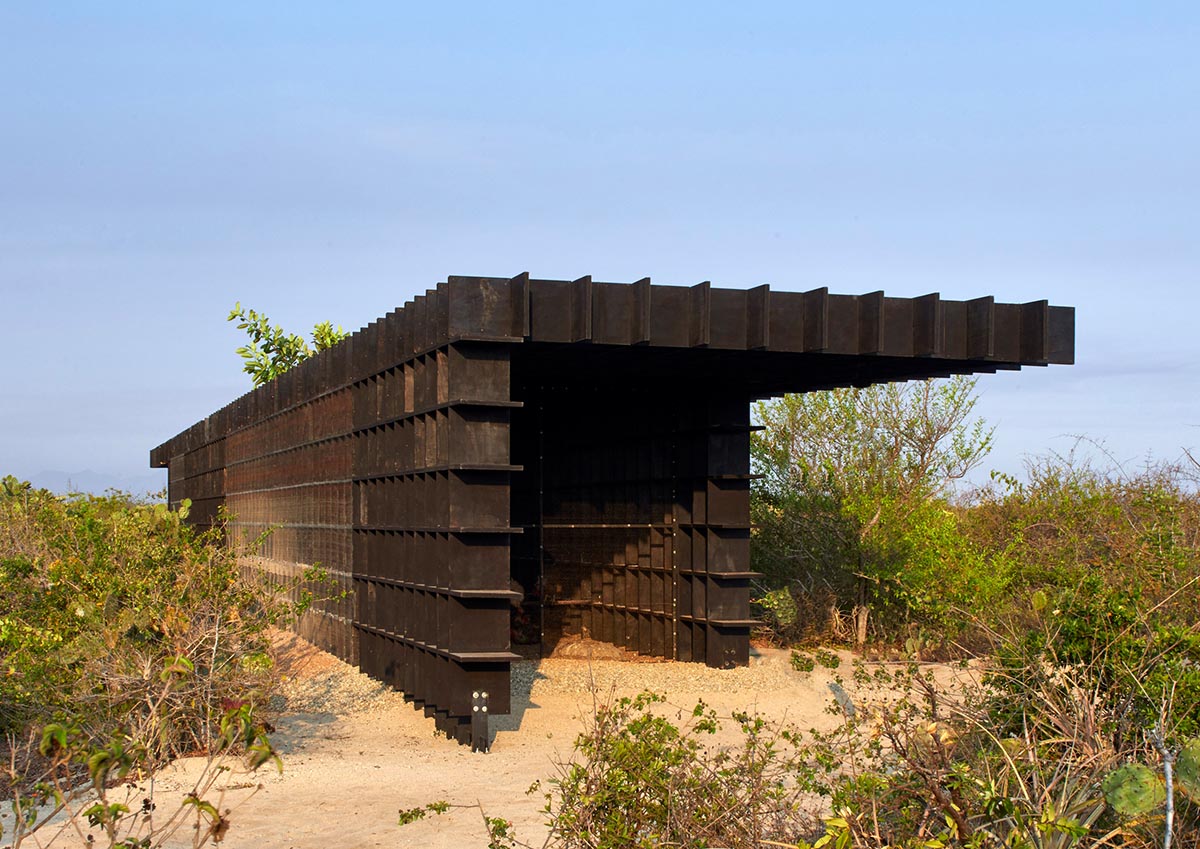 In the work area, there is a small table that is attached to the wall to help a visitor to collect eggs easily. The floors are left with sand and other floors are clad by brick like a small pathway.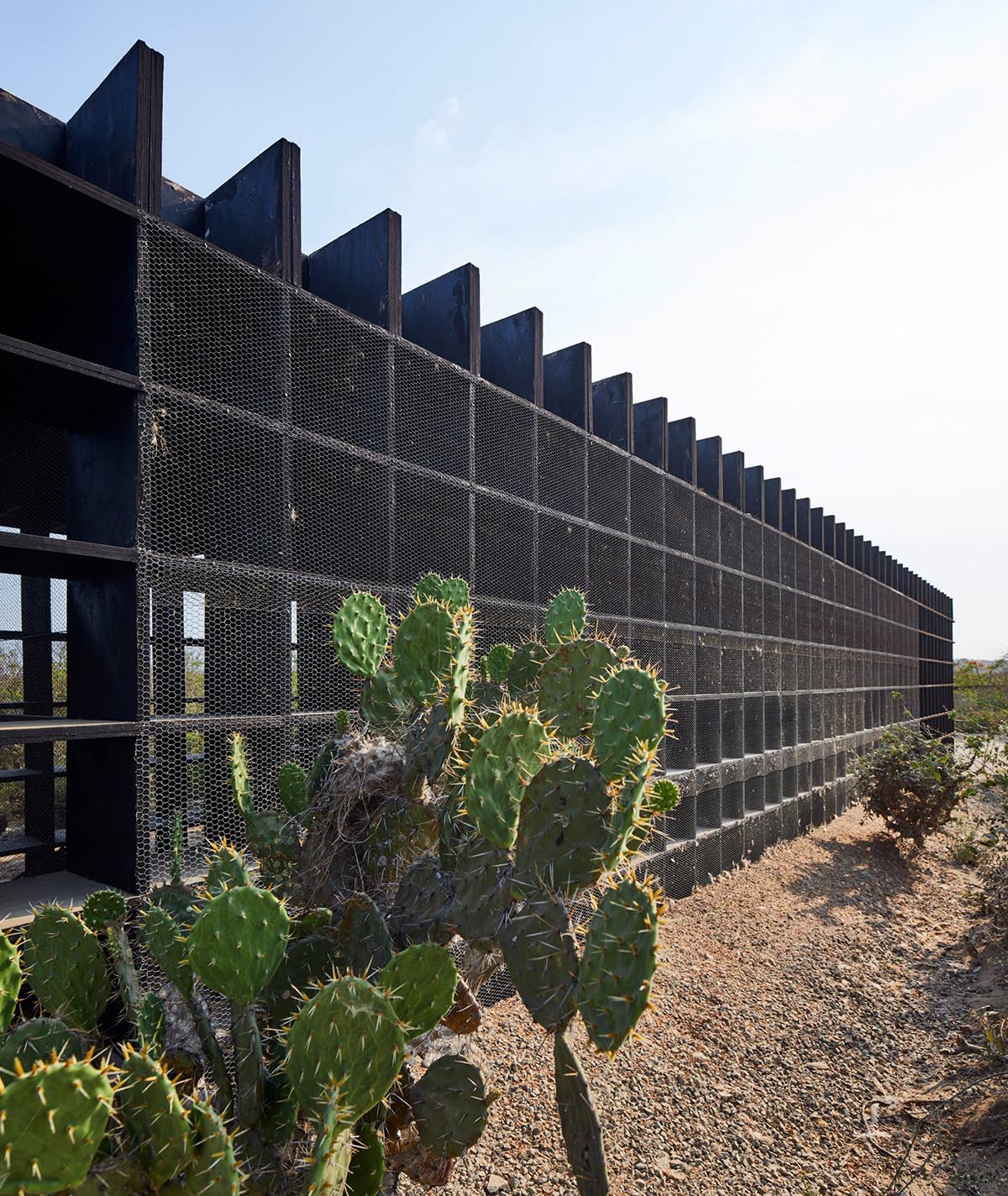 Plan
Roof plan
Section
Diagram section
The Casa Wabi Foundation, established in 2014 by Mexican artist Bosco Sodi, is a non-profit, civil organization that aims to promote collaboration and social commitment through art.
In 2016, Japanese architect Tadao Ando designed an arts centre for The Casa Wabi Foundation, while the complex is enhanced with other projects, like Clay Pavilion by the Portuguese architect Álvaro Siza, Guayacán Pavilion by Ambrosi Etchegaray and a Pavilion by Paraguayan studio Gabinete de Arquitectura.
Project facts
Lead Architect: Javier Villar Ruiz
Team: Aris Kafantaris, Giacomo Sponzilli
Local architect: BAAQ, J Alfonso Quiñones and Alfonso Sodi
Structural consulting: Ejiri Structural Engineer
All images © Edmund Sumner
All drawings © Kengo Kuma and Associates