Poletto: "An expansion of the notion of nature is crucial to be able to innovate architecture today"
The World Architecture Festival (WAF) has shared its tenth keynote of Dr. Marco Poletto, Co-Founder & Director of ecoLogicStudio, from the WAF 2019 stage.
WAC releases exclusive lectures each week as part of WAC's media partnership with WAF. WAF's 2019 talks & keynotes series bring exclusive talks of outstanding architects to audience who was not able to participate to the festival in 2019.
In his 40-minute keynote, Marco Poletto discusses his studio's works and explains how bio-tech applications enable them to design artificial habitats to grow algae within urban realm. Poletto explains how greening a city can be possible through in intelligent ways based on data collected in microscopic scale and how can it be elevated to upper scale in architecture and urbanism.
"An expansion of the notion of nature for me is crucial to be able to innovate architecture today," said Marco Poletto in his keynote.
"A notion that incorporates scales that are outside of the visible spectrum like the micro world or incorporates the processes that are not green but belong to what we define in the dark side of ecology of the biosphere and the urban sphere as such."
"We should adopt digital technologies to create interfaces."
"We can begin to project what we learn at the micro scale and all the way up to architecture scale and perhaps at the larger scale," Poletto added.
World Architecture Community is official Media Partner for this year's festival and offers to its Professional Members 10% discounted tickets over regular festival prices during WAF registration and their entries per project submission! All you have to do is to upgrade your World Architecture Community membership to Professional here or visit your WAC Settings page and send us ([email protected]) an email to get your promo code for your WAF registration!
Entry deadline for WAF and INSIDE closes on 14 August, 2020. Start your entry from here.
ecoLogicStudio, founded by Claudia Pasquero and Marco Poletto in London in 2005, is an architectural and urban design practice focusing on bio-digital design for the definition of a new "ecology" of space and behavior.
The studio is known for its innovative work on "systemic" design – a method defined by the combination and integration of systemic thinking, computational design, biotechnology and prototyping.
The studio's key projects include a bio-digital urban curtain that fights global climate change, two bio-digital sculptures which were exhibited at the Centre Pompidou in Paris between 20 February – 15 April 2019 and a new domestic algae garden based on the collection of data on air pollution.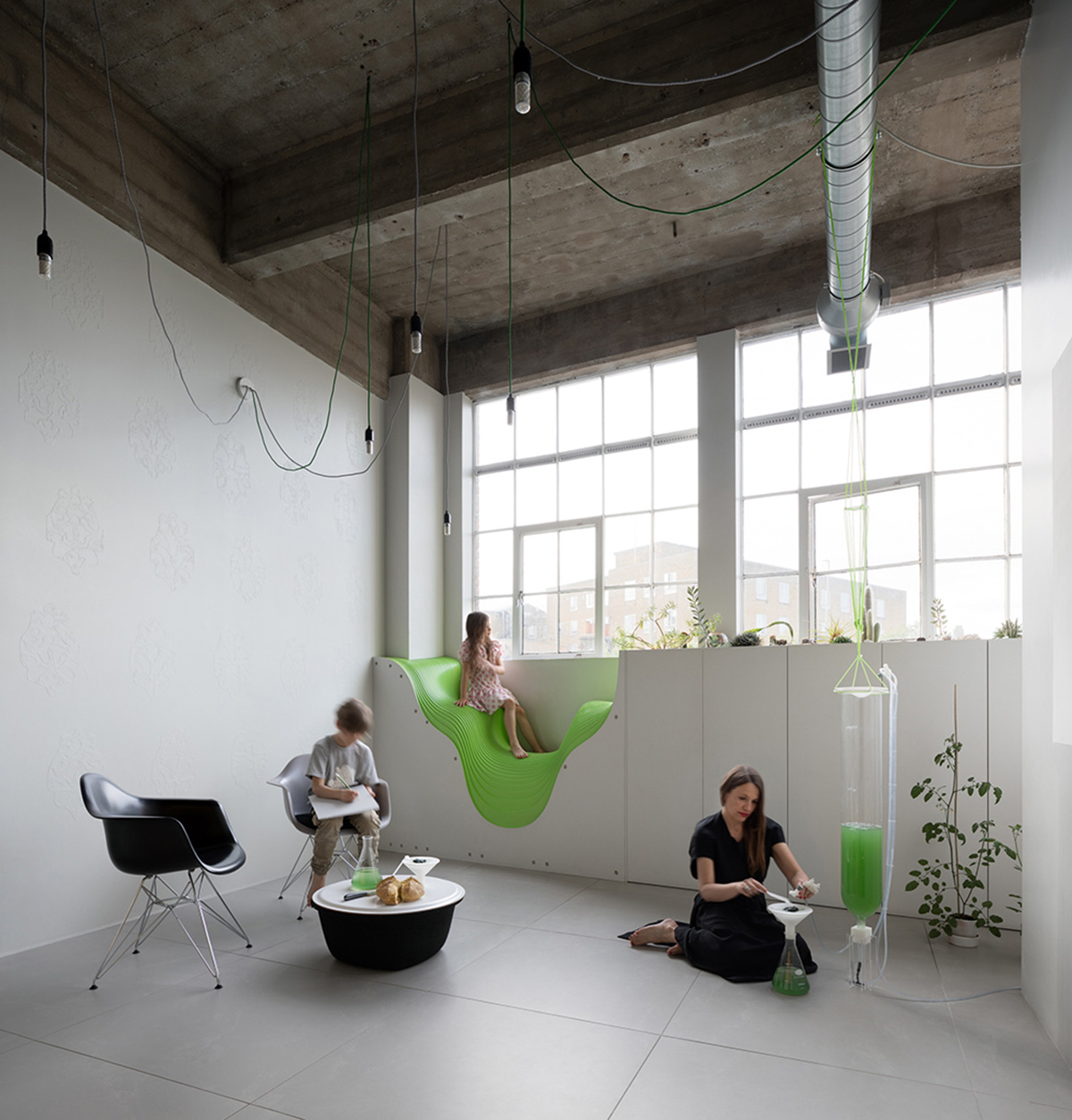 A new domestic algae garden, transforming air pollutants into highly nutritious aliments - which will easily be usable in our daily lives. Image © NAARO
Marco Poletto delivered his keynote on December 5, 2019 at the main stage of WAF. His lecture, titled BIT.BIO.BOT - Green Architecture in the Age of Ecological Crisis, tackled how the impending ecological crisis has spurned a race towards re-greening our cities and our architecture.
"However, "green" ideology hides a nagging paradox," said Poletto.
"It proposes a sanitised vision of urban nature that renders it ineffective towards establishing a new circular economy of matter, information and energy."
"The PhotoSynthetica project proposes an architectural habitat for the urban microbiome, foregrounding nature's "dirty" side."
"Powered by the sun and monitored by AI, it hosts cultures of living cyanobacteria that feed on what buildings expel (CO2, pollution and heat) to grow high value biomass (energy and food)."
"Their in-human efficiency engenders a new kind of architecture."
"No longer a mere container of functions, like in the modern machine for living, it becomes itself a dynamic process of production, a living machine," Poletto continued.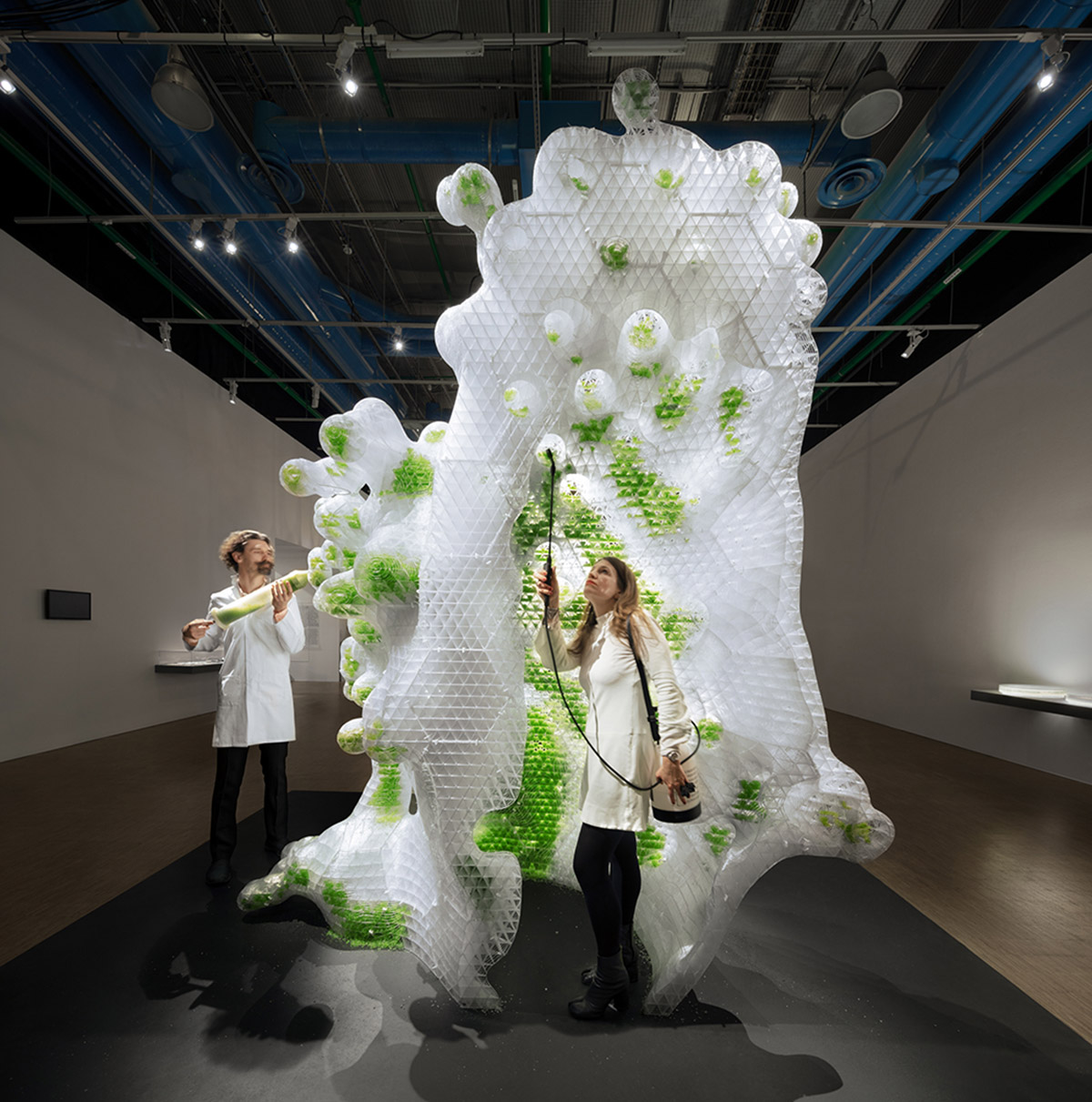 ecoLogicStudio installed two bio-digital sculptures embodying the future forms of spatial intelligence in an exhibition at the Centre Pompidou in Paris between 20 February – 15 April 2019. Image © NAARO
In the end of his keynote, Poletto sits with Paul Finch, Programme Director, World Architecture Festival, to explore green ideology and bio-tech applications in detail.
Marco holds a PhD Degree from RMIT University, Melbourne. His thesis on the "Urbansphere" argues that the increased spatial integration of non-human systems within architecture is crucial to evolve higher forms of urban ecological intelligence. He is also co-author of "Systemic Architecture" a book published by Routledge in 2012.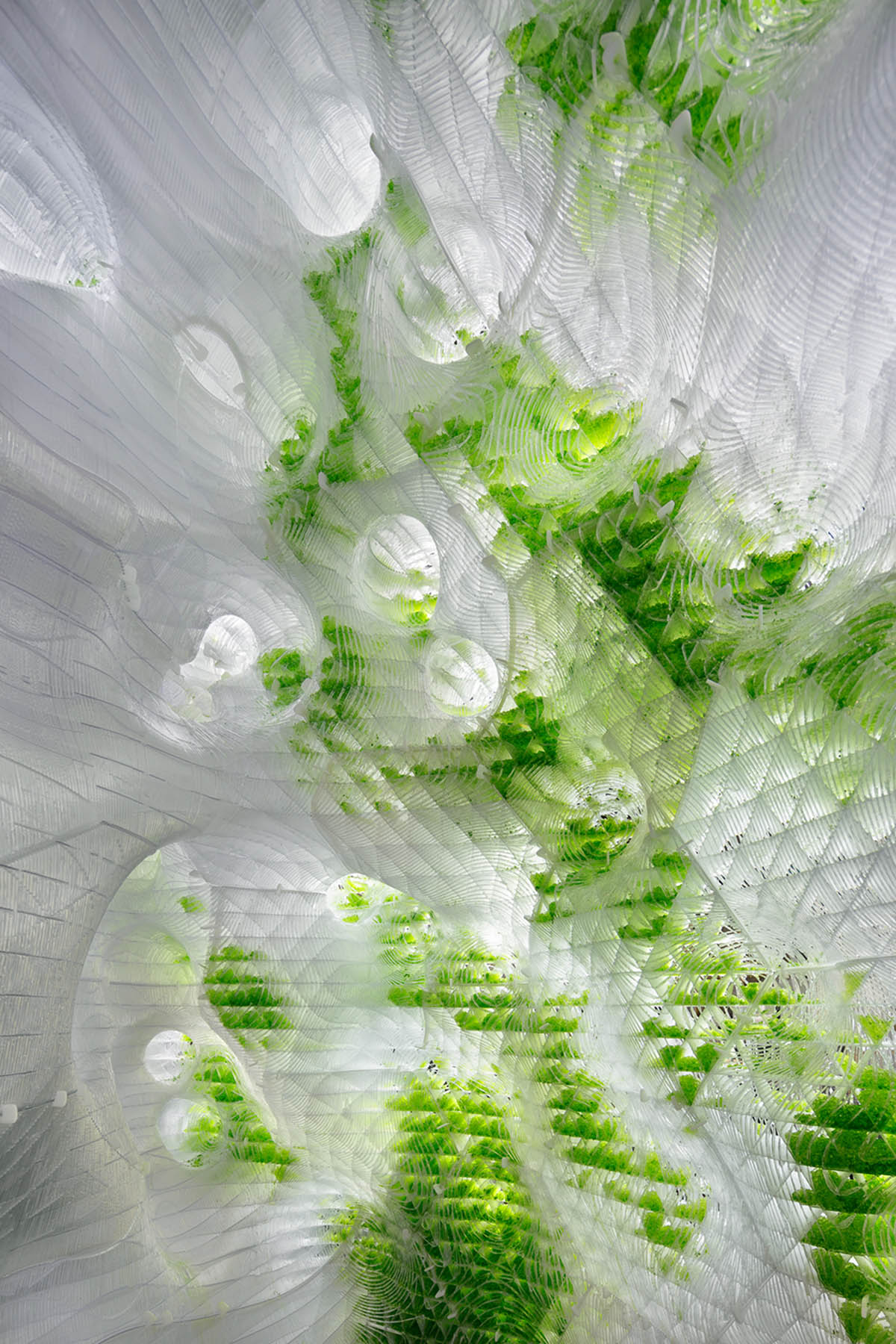 Image © NAARO
Marco has been Unit Master at the Architectural Association in London, Visiting critic at Cornell University and Research Cluster leader at The Bartlett.
His work has been exhibited internationally, more recently in Paris (Centre Pompidou, 2019), Tokyo (Mori Gallery, 2019), Vienna (MAK, 2019), Karlsruhe (ZKM, 2019) and Astana (EXPO 2017).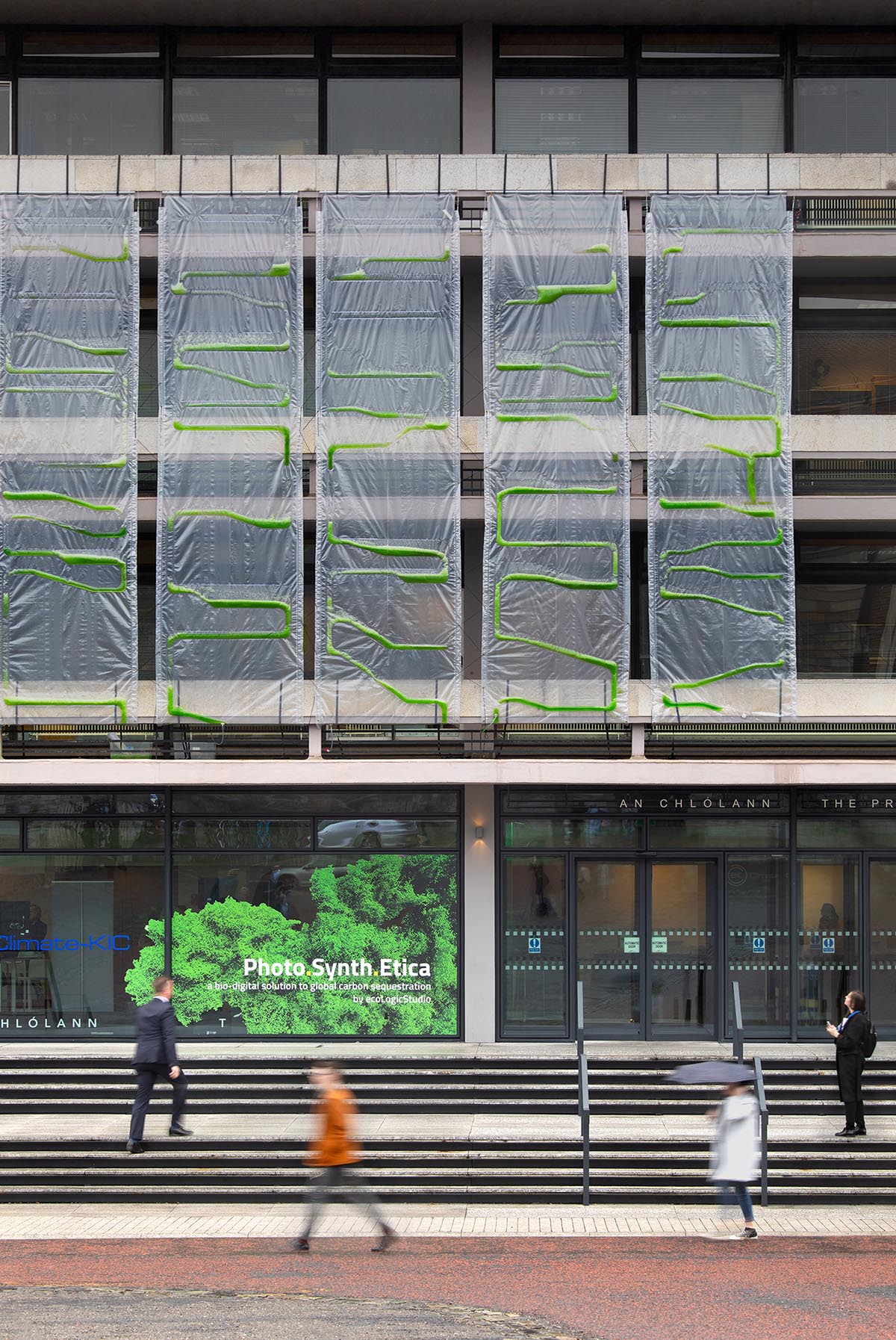 ecoLogicStudio designed a large-scale urban curtain, in collaboration with Climate-KIC, the EU's most prominent climate innovation initiative, which aims to accelerate solutions to global climate change. Image © NAARO
The World Architecture Festival, with its sister event World Festival of Interiors (INSIDE), are organized annually and WAF hosts a number of distinguished architects discussing a specific theme each year over the three-day festival, as well as its global awards program. Architects and designers present their projects live to a panel of expert judges.
This year, WAF and INSIDE, which are still planned in typical way despite of the pandemic, will take place between 2-4 December, in Lisbon.
Top image courtesy of WAF.
> via WAF