Kengo Kuma built restaurant that features striking roof with interlocking cypress-wood planks
Kengo Kuma's firm Kengo Kuma and Associates has completed a restaurant in Honshū, Japan that features interlocking cypress-wood planks which creates an intermediate feeling between heaviness and lightness.
Perched on a rocky slope on Ito City, Shizuoka overlooking Sagami Bay, the Mikuni Izukogen Restaurant is raised over slender stilts and designed with fully transparent facade.
Covering a total of 200-square-metre area, Kengo Kuma and Associates' aim was to create "a cloud-like architecture" made of cypress on the green of the cliff.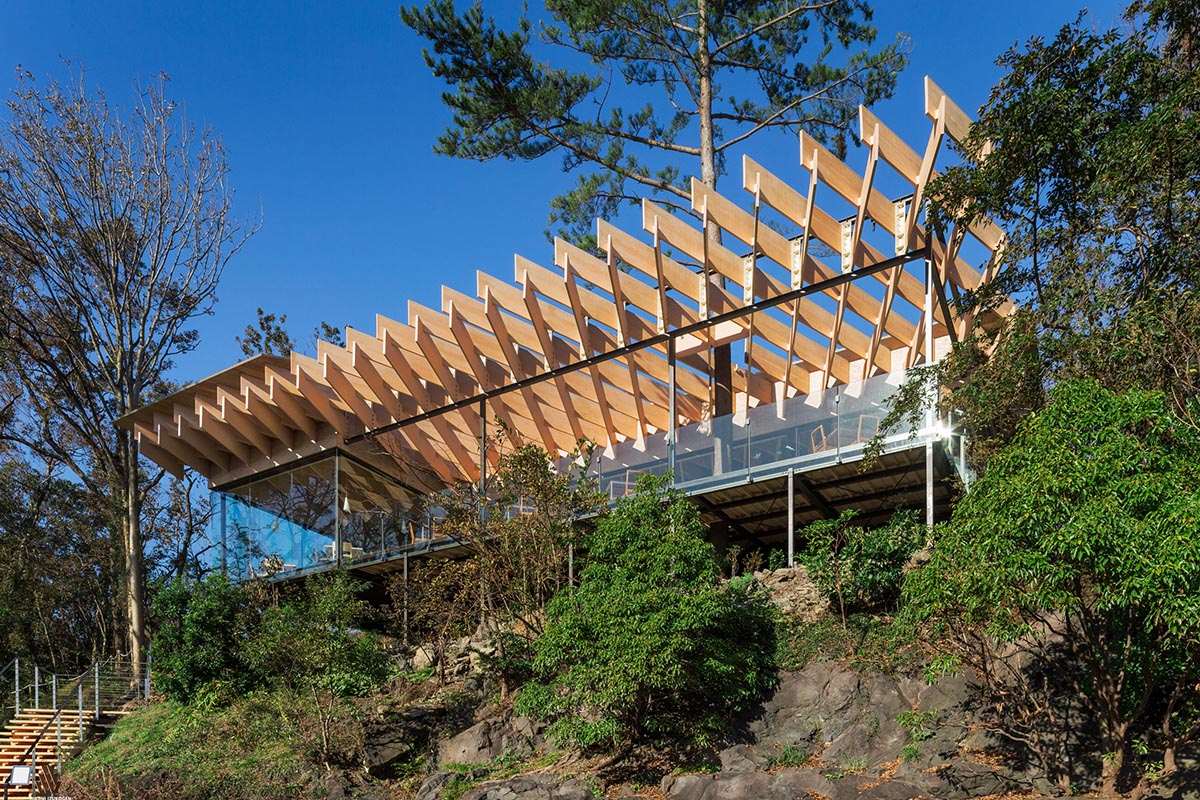 To create this sense of feeling, the studio used Kakezukuri construction method, a former Japanese construction method that uses pillars to help the building float on slopy terrains.
"Various methods of construction have been developed to mediate between architecture and the extremely complex topography of japan,' said Kengo Kuma and Associates.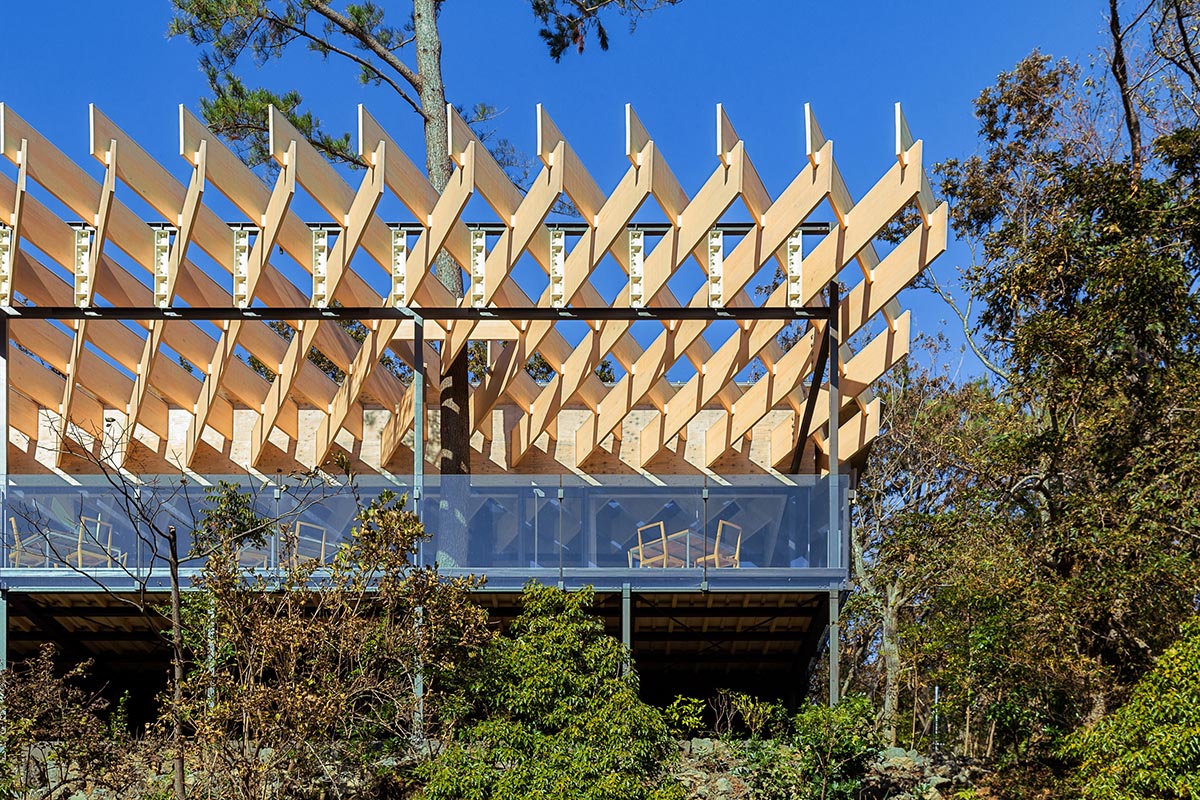 "One of these methods, Kakezukuri, uses supports to float the building out over a steep slope, as famously represented in the kiyomizu temple in Kyoto."
"For this project, we produced a transparent Kakezukuri using a hybrid wood-steel frame; supporting the roof with cypress planks spanning up to 11.4 meters," added KKAA.
"As a result, we were able to realize a cypress cloud materializing from the densely vegetated cliff."
"Internally, the restaurant is naturally illuminated thanks to floor-to-ceiling windows that also offer sweeping panoramic views."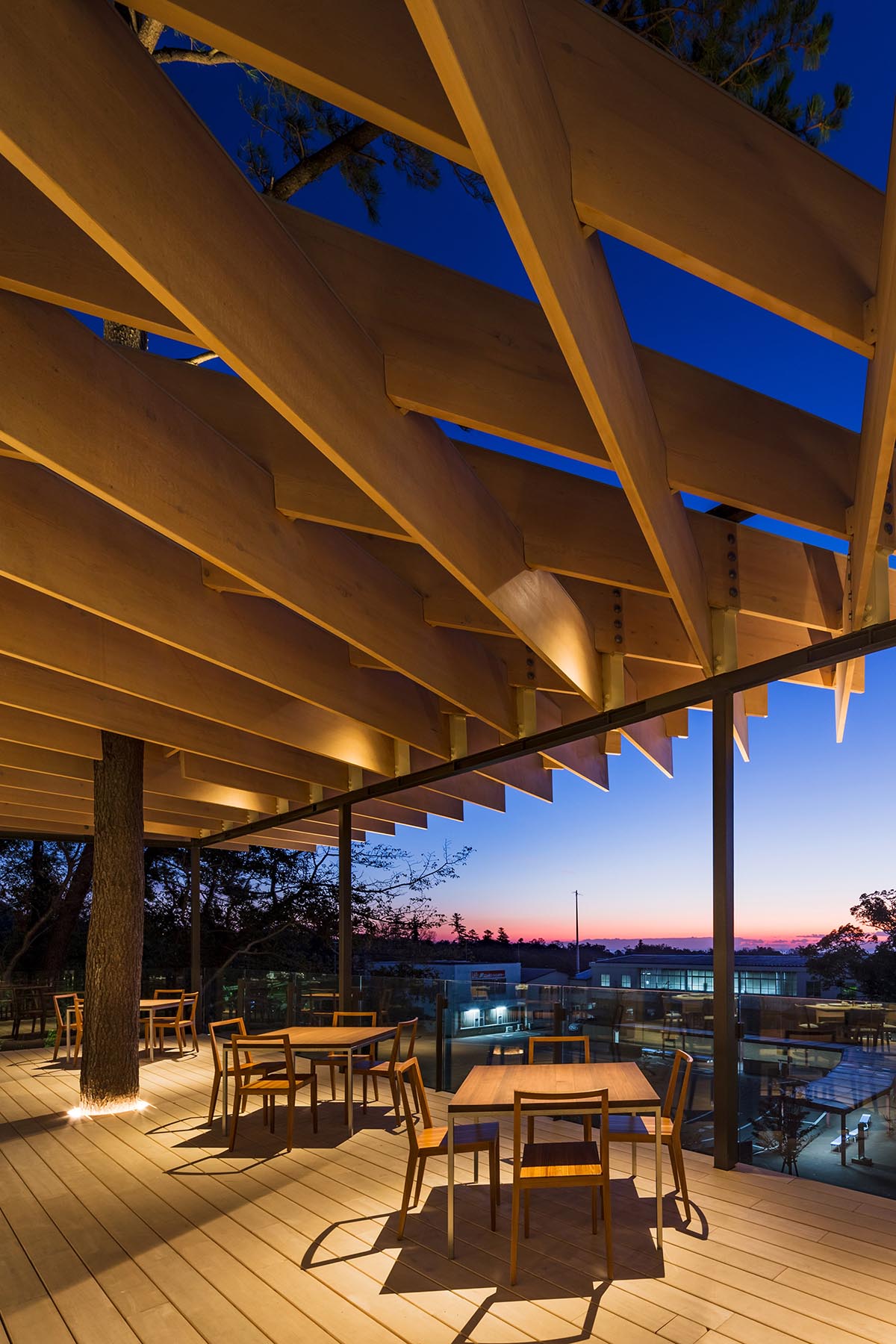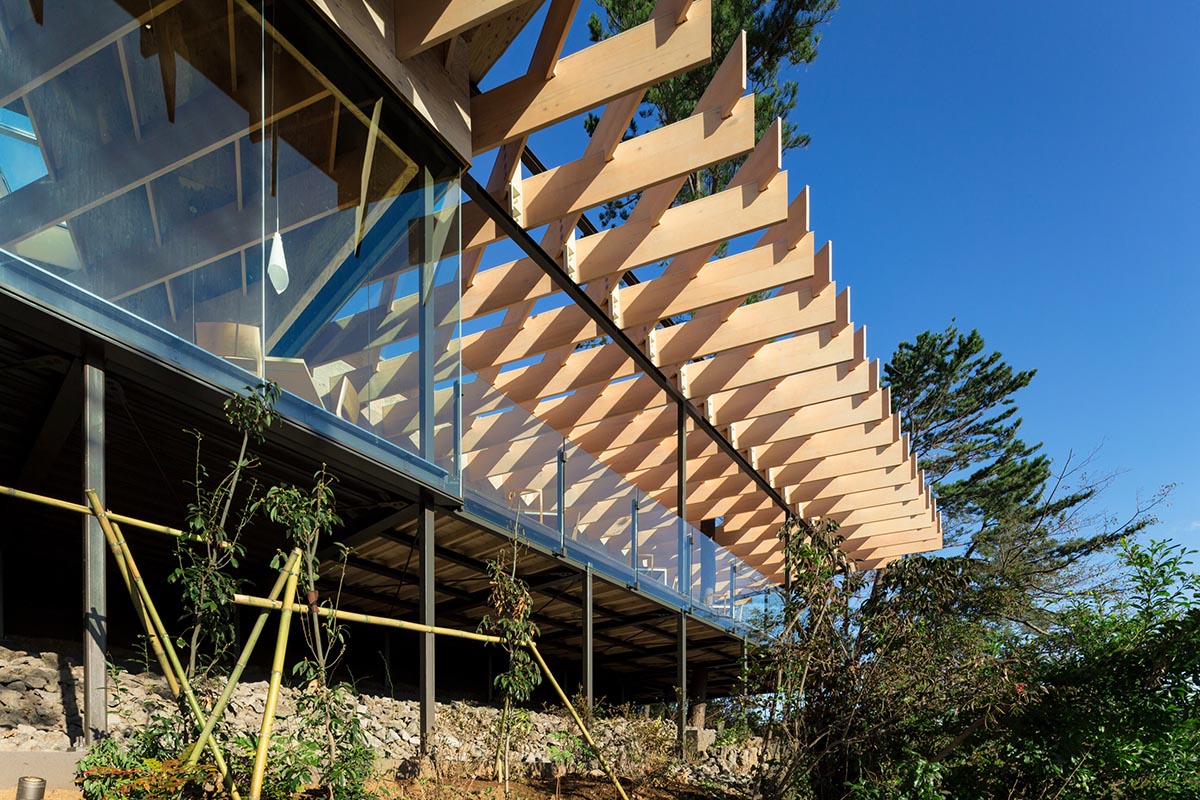 Japanese architect Kengo Kuma is best known for his effective use of wood materials throughout the projects. The studio recently designed a chicken coop made of burnt wooden boards in Mexico. The Odunpazari Modern Museum (OMM) is one of the key projects of the studio completed in Eskişehir, Turkey.
Kengo Kuma and Associates, established by Kengo Kuma in 1990, has offices in Tokyo and Paris.
Project facts
Project name: Mikuni Izukogen
Location: Izu Kogen Shizuoka, Japan
Design period: 2016.6 – 2018.9
Completion date: 2019.8.26
Type: Restaurant
Size: 200 sqm / 2,153 sqf
Project team: Minoru Yokoo, Akio Saruta, Kaoru Guo, Ryuta Nomura, Kimio Suzuki
Structure: Yasutaka Konishi Architectural Design Office
Equipment: Morimura Design
All images © Kawasumi - Kobayashi Kenji Photograph Office