MAD Partner Yosuke Hayano explains how MAD's projects trigger people's emotions in reSITE Conference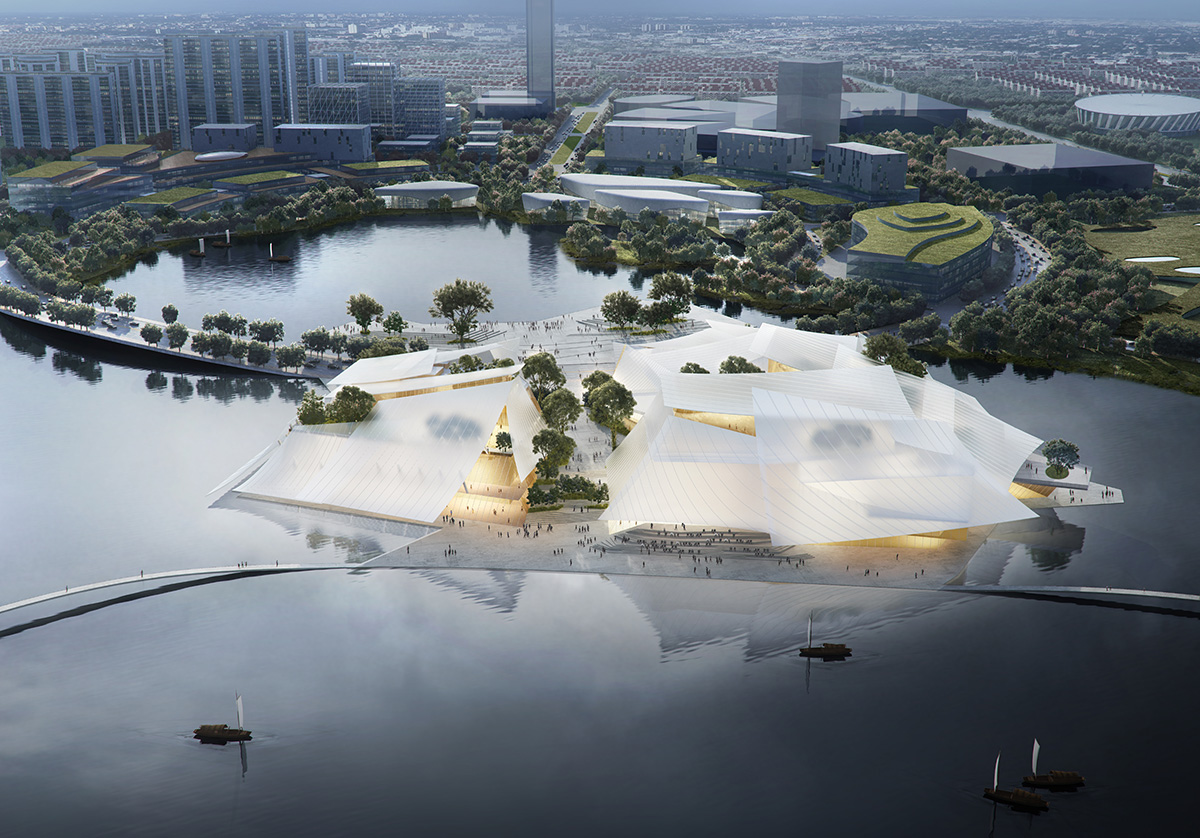 reSITE, a global non-profit organization and event to improve the urban environment, has released the lecture of Yosuke Hayano, Principal Partner at MAD, from its 2019 REGENERATE Conference, which was held from 19-20 September 2019 in Prague's Forum Karlin.
Yosuke Hayano is a world-class architect and principal partner at MAD Architects, an award-winning architectural practice based in Beijing globally recognized for its innovative designs.
In a 20-minute lecture, Hayano explains the design philosophy of MAD and how they envision architecture beyond a site and context, turning spaces into an urban space for the people.
"In our projects, we go beyond our project site, thinking projects from urban scale because architecture is not isolated object, architecture should be meaningful in relationship with its context and the city," said Yosuke Hayano in his talk.
The architect added: "so we always ask; how we can make architecture not only for the function or efficiency but to become a space for the people they can feel beyond to that.
Hayano started his lecture by introducing MAD Architects and its design approach for architecture, taking into consideration Asian context in relation to the firm's contemporary architecture.
Born in Aichi, Japan, Yosuke Hayano is a first class registered Architect in Japan. Being a principal partner in MAD, Yosuke oversees and supervises all design works at MAD.
His extensive professional experience and strict attention to detail and standards enable him to lead project teams on concept design, design development, materials selection, construction methods, techniques and time management. Yosuke assures all stages of design meet and exceed MAD's high standards as they are transformed from design concepts into built structures.
Yosuke Hayano at the 2019 reSITE stage. Image © Jakub Cervenka
He presented the firm's five projects, including Fish Tank, Harbin Opera House in Harbin, China, Absolute Towers in Mississauga, Canada, Clover House in Aichi, Japan and the Tunnel of Light at the Kiyotsu Gorge Tunnel in Japan which was realised as part of the Echigo-Tsumari Triennale 2018.
Harbin Opera House in Harbin, China. Image © Adam Mork
The lecture continued with Yosuke Hayano's presentation on how the idea of designing a building in congruence with the environment has become central to MAD's architectural practice.
Five selected projects illustrate the collective's vision of the future city where the built environment shaped by nature's dynamics helps to establish a deeper emotional bond between humans and their surroundings.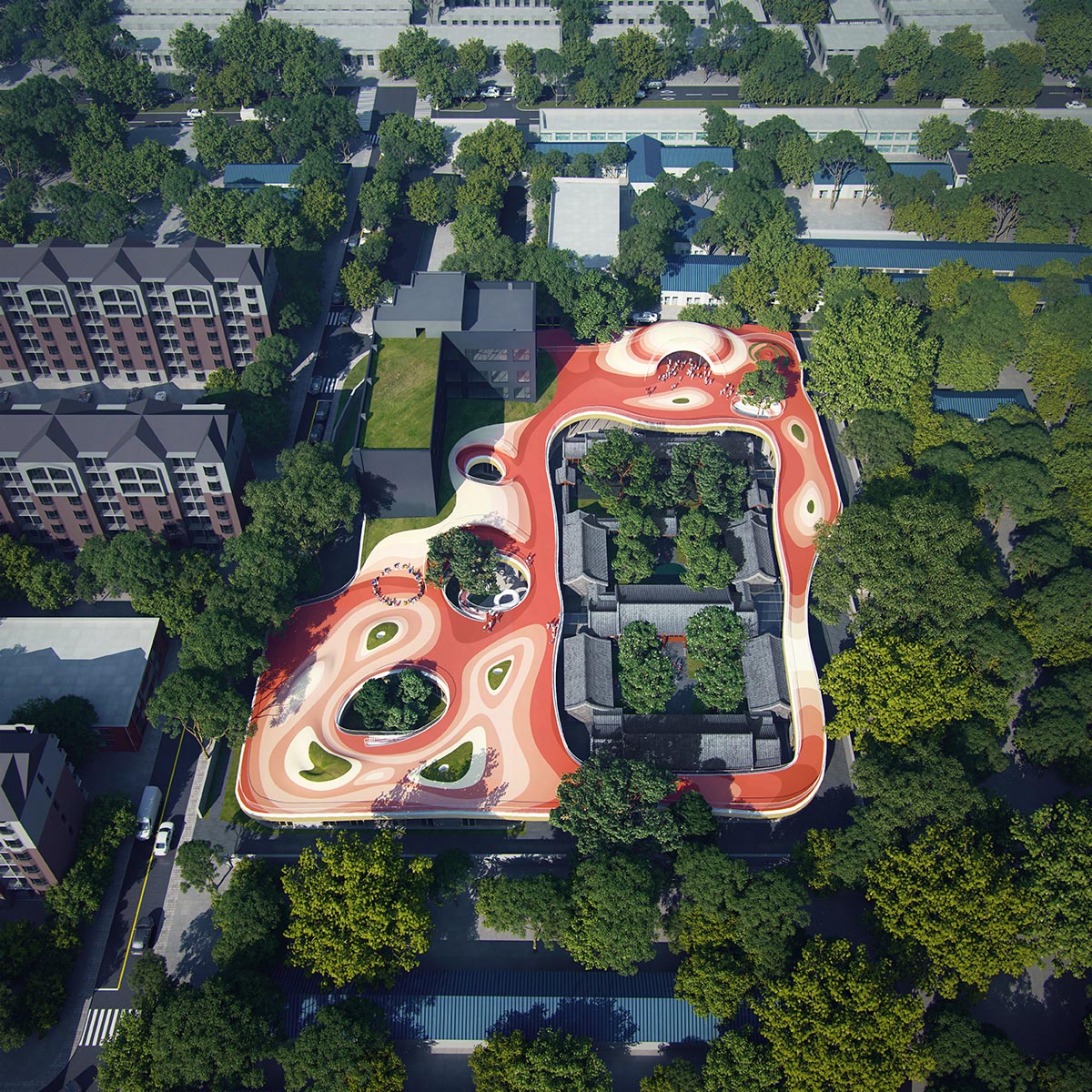 MAD's Courtyard Kindergarten in a historic courtyard of Beijing, China. Image courtesy of MAD
"I think for us no matter what is scale of the project is quite important to think how our project can trigger people's feeling or emotion to our architecture," continued Hayano.
"We trying to push contemporary architecture design with a philosophy from Asian point of view. We though it is quite necessary to have a vision of how the future of the city can be better for the people to come together because we thought in Asia there are a lot of unique space connected with nature but in the process of development we lost the logic how to create this kind of space in contemporary city."
"We always think how our architecture can be urban space for the people," he explained.
The Tunnel of Light at the Kiyotsu Gorge Tunnel in Japan. Image © Nacasa & Partners Inc.
reSITE is a global non-profit organization and acts to improve the urban environment, both on the stage at our events, and off. The organization works at the intersection of architecture, urbanism, politics, culture, and economics, acting as a catalyst for social action and innovative leadership.
The organization encourages the exchange of ideas about making cities more livable, competitive, resilient, inclusive, mobile and designed with humans in mind to protect and public space, architecture, and sustainable development in cities.
reSITE's main event is held annually in Prague in September, it previously held flagship events in Lisbon and Berlin. reSITE was founded by landscape architect Martin Barry in 2011.
WAC will be releasing one lecture from the reSITE 2019 annual conference each week. Watch previous lectures on WAC's Czech Republic Country page.
Top image: MAD's Yiwu Grand Theater in in China's Zhejiang province. Image courtesy of MAD
> via reSITE