Yosuke Hayano shares MAD's vision for the future city connected with nature in reSITE's podcast
Yosuke Hayano, Principal Partner of MAD Architects, is the fifth guest of reSITE's podcast series, titled "Design and the City" which was announced in February 2020.
The podcast series "Design and the City", was launched by reSITE and features conversations with outstanding architects held during the 2019 REGENERATE conference as part of the conference's theme.
In the fifth episode, Yosuke Hayano discusses MAD's design philosophy and the creative process of the studio over MAD's key projects which are all derived from the natural elements of the context.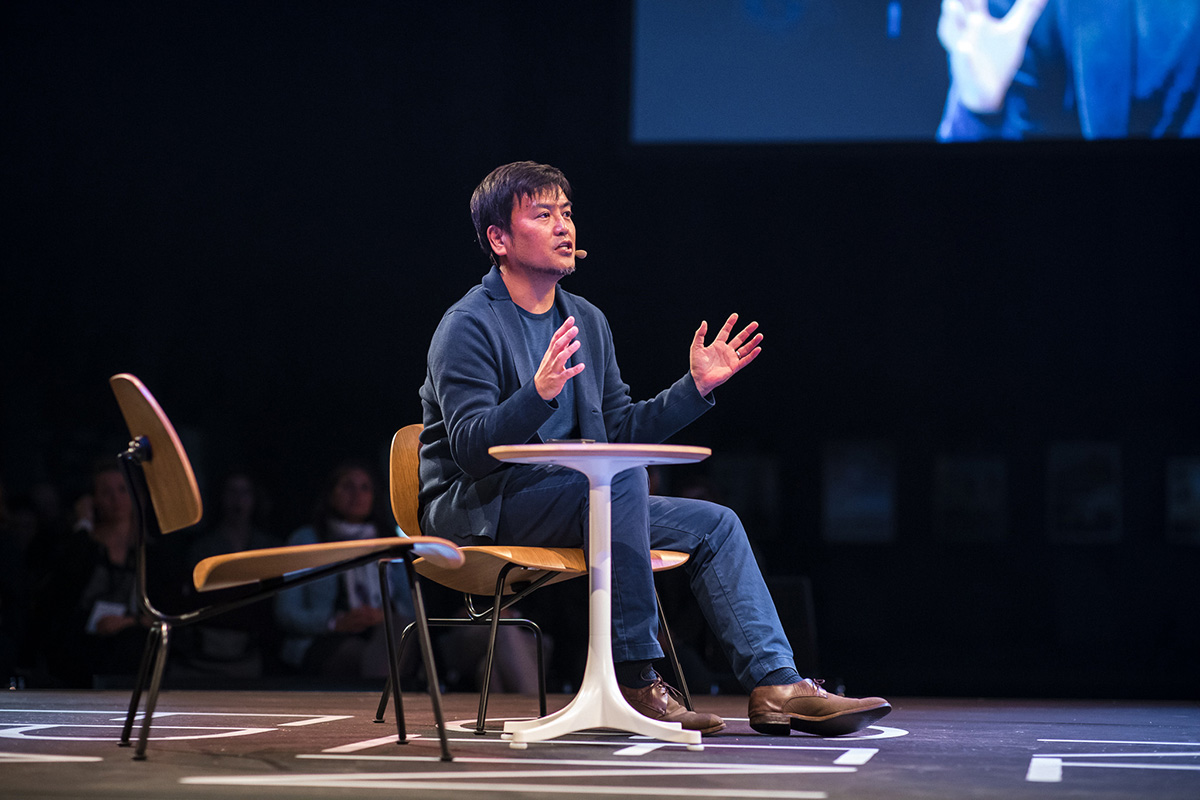 Yosuke Hayano. Image © Tomáš Princ
"How do you bring modern architecture into the future and connect humans with nature?," asks Yosuke Hayano, Principal Partner for MAD Architects and brings to the table when the studio approaches any of their projects.
MAD has a distinctive architectural approach on creating a vision for the future city. As the studio highlights, they have been "committed to developing futuristic, organic, technologically advanced designs that embody a contemporary interpretation of the Eastern affinity for nature".
In the new interview with Yosuke, this episode examined how they are able to create that vision as a journey for people to meet nature through architecture.
"We are, as MAD, trying to push architecture, contemporary architecture and design with an Asian point of view," says Yosuke Hayano.
"We do have a lot of different projects inside and outside of China, including many different typologies - from museums to residential [housing] to airports and also a sports facility. A key point for our project is how to create a space for people to connect to nature."
Yosuke Hayano. Image © Tomáš Princ
Yosuke oversees and supervises all design works at MAD. His extensive professional experience and strict attention to detail and standards enable him to lead project teams on concept design, design development, materials selection, construction methods, techniques and time management.
Yosuke assures all stages of design meet and exceed MAD's high standards as they are transformed from design concepts into built structures.
MAD's Courtyard Kindergarten in a historic courtyard of Beijing, China. Image courtesy of MAD
Yosuke and MAD Architects believe that in the process of development in contemporary Asian cities, the logic of the unique connection between nature and humans has been distorted on the way.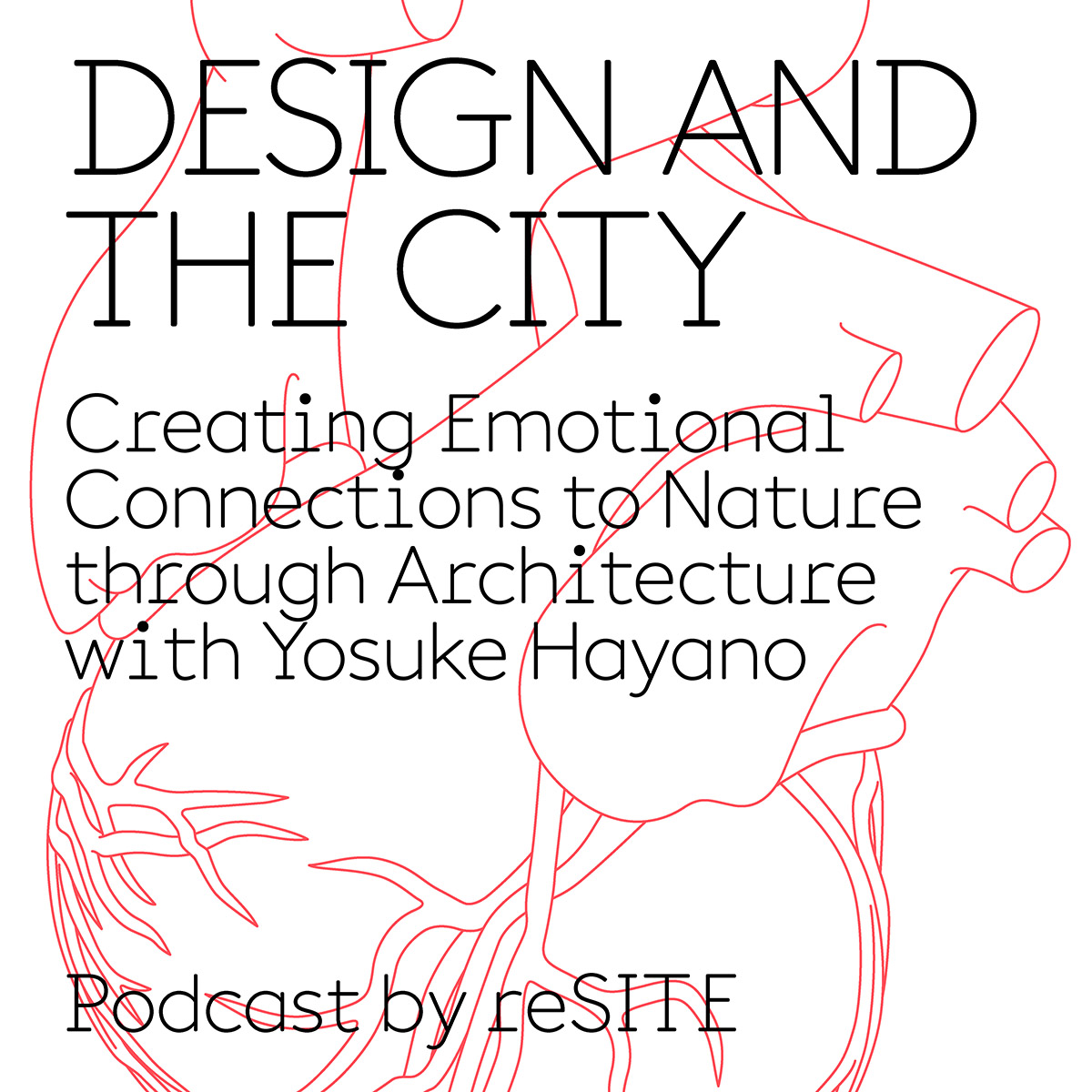 Image courtesy of reSITE
MAD is trying to create a space that triggers the feelings of people with sub-elements of nature - an overall composition, with people, nature and space, are the intrinsic components of MAD's design process.
"How we can trigger the feeling of the people through this natural element to be connected to the context, connected to the city. I think that's more important. It's quite difficult to find out the method, but I think that's how we try to push our projects," adds Hayano.
MAD's Huangshan Mountain Village in Huangshan. Image © Laurian Ghinitoiu.
Hayano also explains on how to create an emotional connection with nature over the firm's the Tunnel of Light at the Kiyotsu Gorge Tunnel in Japan, which was realised as part of the Echigo-Tsumari Triennale 2018.
In the conversation, Hayano talks about the impact of technology in architecture and urbanism and he states that "we should have a clear vision for how the future of the city can be a space for people to enjoy, to live together instead of suffering from daily life. [Not] just only work and live, but [feel] like this space belong to them."
MAD's Yiwu Grand Theater in in China's Zhejiang province. Image courtesy of MAD
Design and the City is a podcast series produced by reSITE, aiming to find the ways we can use design and to make cities more livable and lovable.
As a global non-profit organization, reSITE acts to improve the urban environment, both on the stage at our events, and off. The organization works at the intersection of architecture, urbanism, politics, culture, and economics, acting as a catalyst for social action and innovative leadership.
WAC will be releasing a new podcast from reSITE 2019 with a new guest.
World Architecture Community was Media Partner of reSITE 2019 and covered the summit in detail. Read more about WAC's previous coverage about speakers, discussions and sessions on WAC's Urbanism page.
Top image: Ordos Museum in China. Image courtesy of MAD
All images courtesy of reSITE unless otherwise stated.
> via reSITE