Delution designs a bold addition in a narrow plot in Indonesia
Indonesian architecture studio Delution has designed a new addition to a housing masterplan complex in Ciputat, Indonesia.
Named Linaya House, the house features a bold and dark facade in a limited project plot which was designed to act as an iconic house.
"Iconic design here means that with the same building layout design, but each building facade design in this housing complex will be different from one another," according to the architects.
"While the concept for this residence itself is compact design where although it stands on minimal land, but the design of this house can accommodate the daily needs of homeowner in general."
The two-storey house contains a living room, kitchen & dining room, maid's bedroom & bathroom, laundry area, powder room, master bedroom, 2 children rooms with small garden and carport.
Designed as a "compact house", the compact design of this house can be seen from the room sizes, although some of them are smaller than the room sizes of the residential house design in general, but still functional and comfortable.
The architects wanted to respond the issue of limited land area, the communal area design is made with the concept of an open plan with minimal bulkhead, as well as the existence of void and different floor level that make this space feel wider.
The void also serves to help accommodate the occurrence of cross-circulation for lighting and natural air so that the spaces quality in this design is better.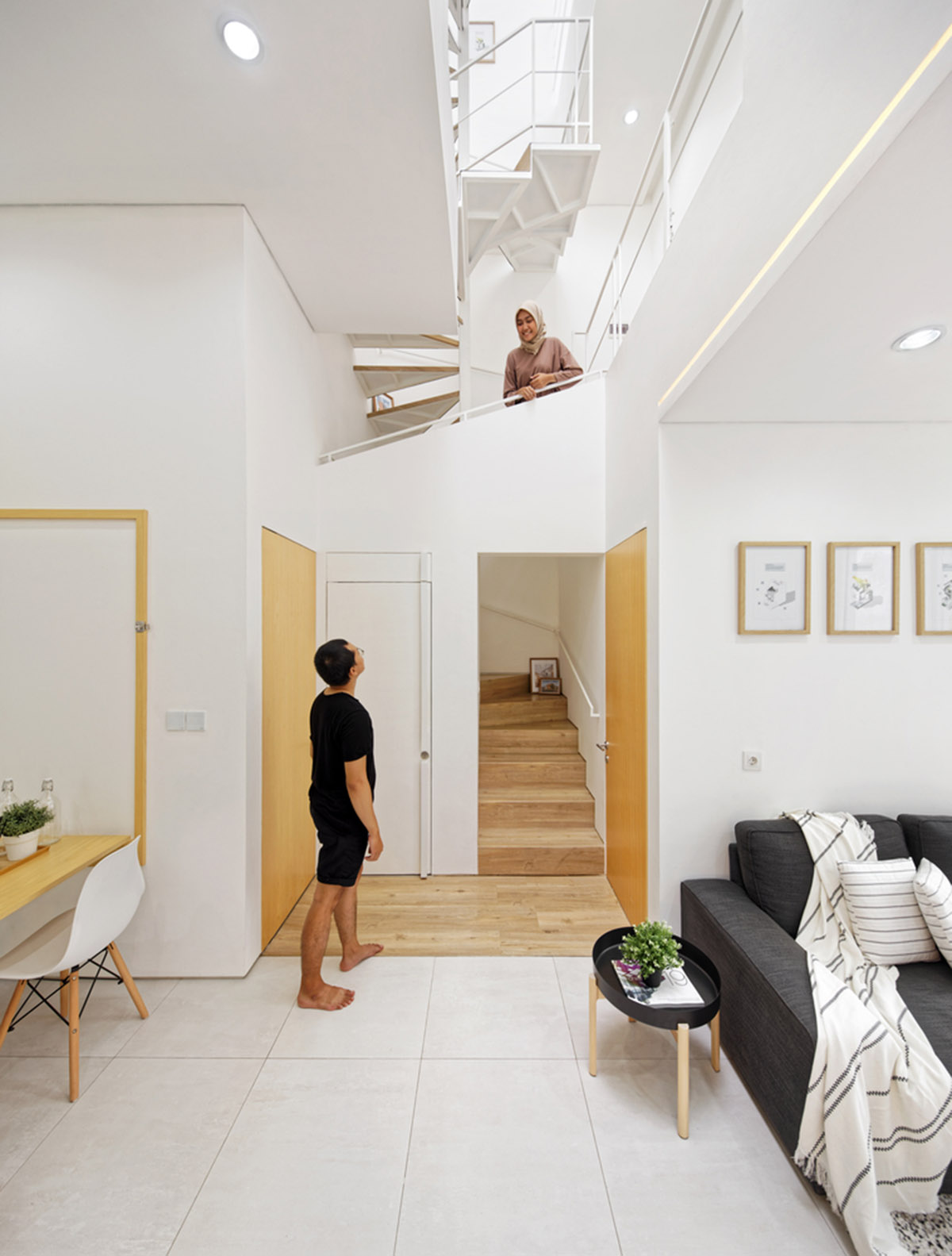 With this limited land, the studio is able to design this residence in such a way so that there is not a single room that does not get direct lighting or natural air.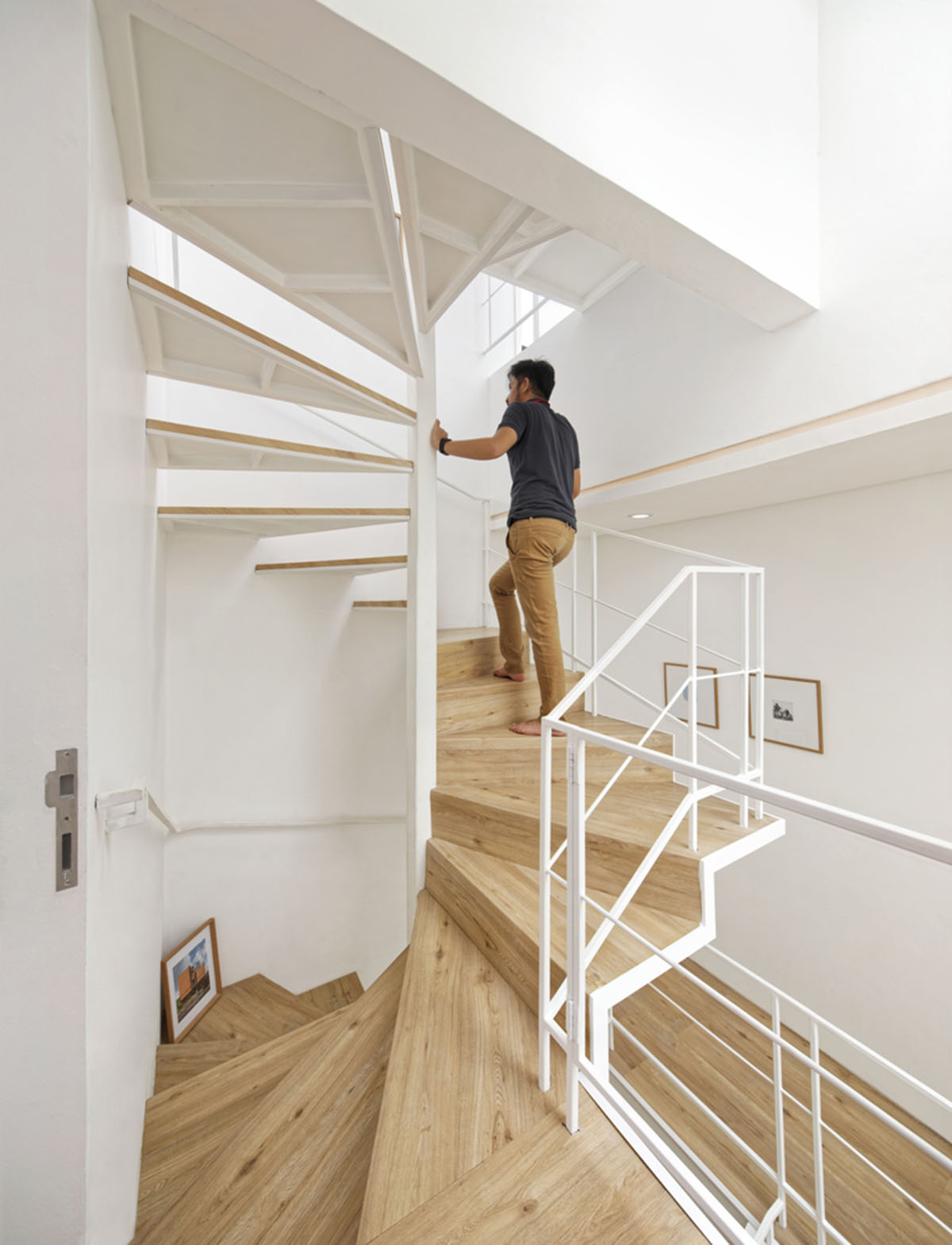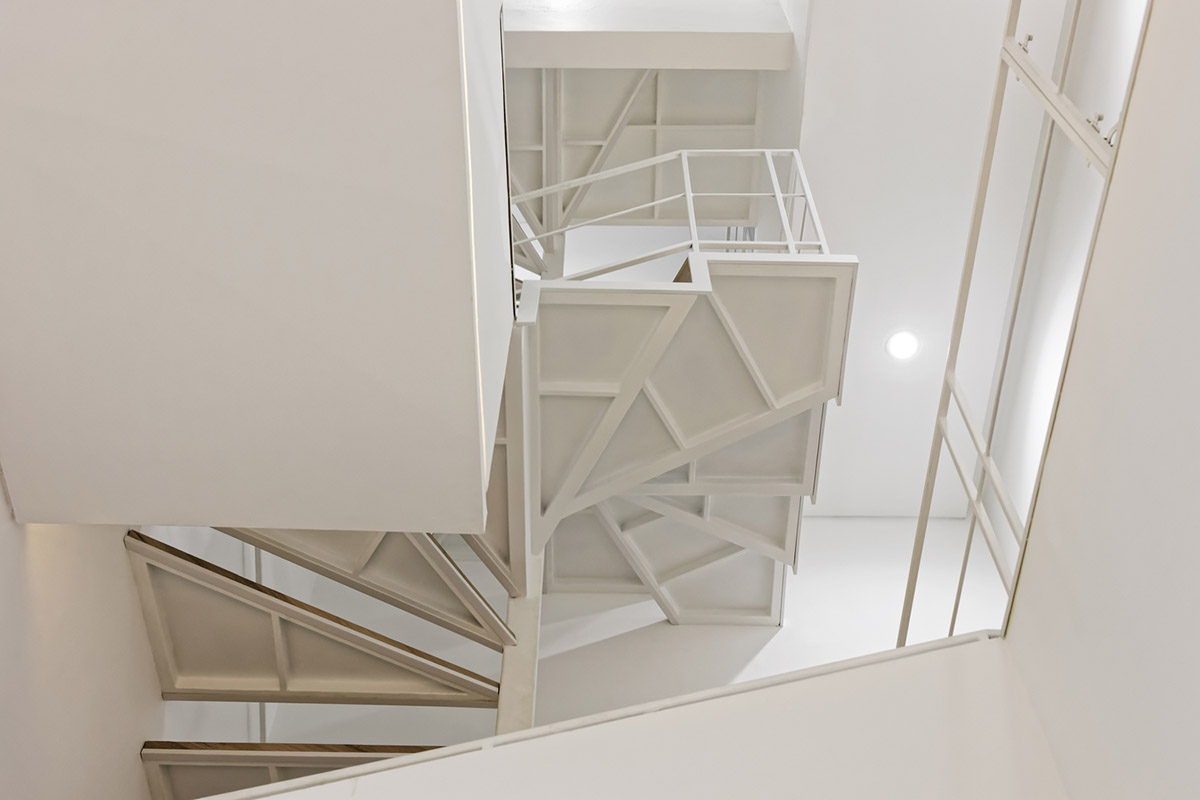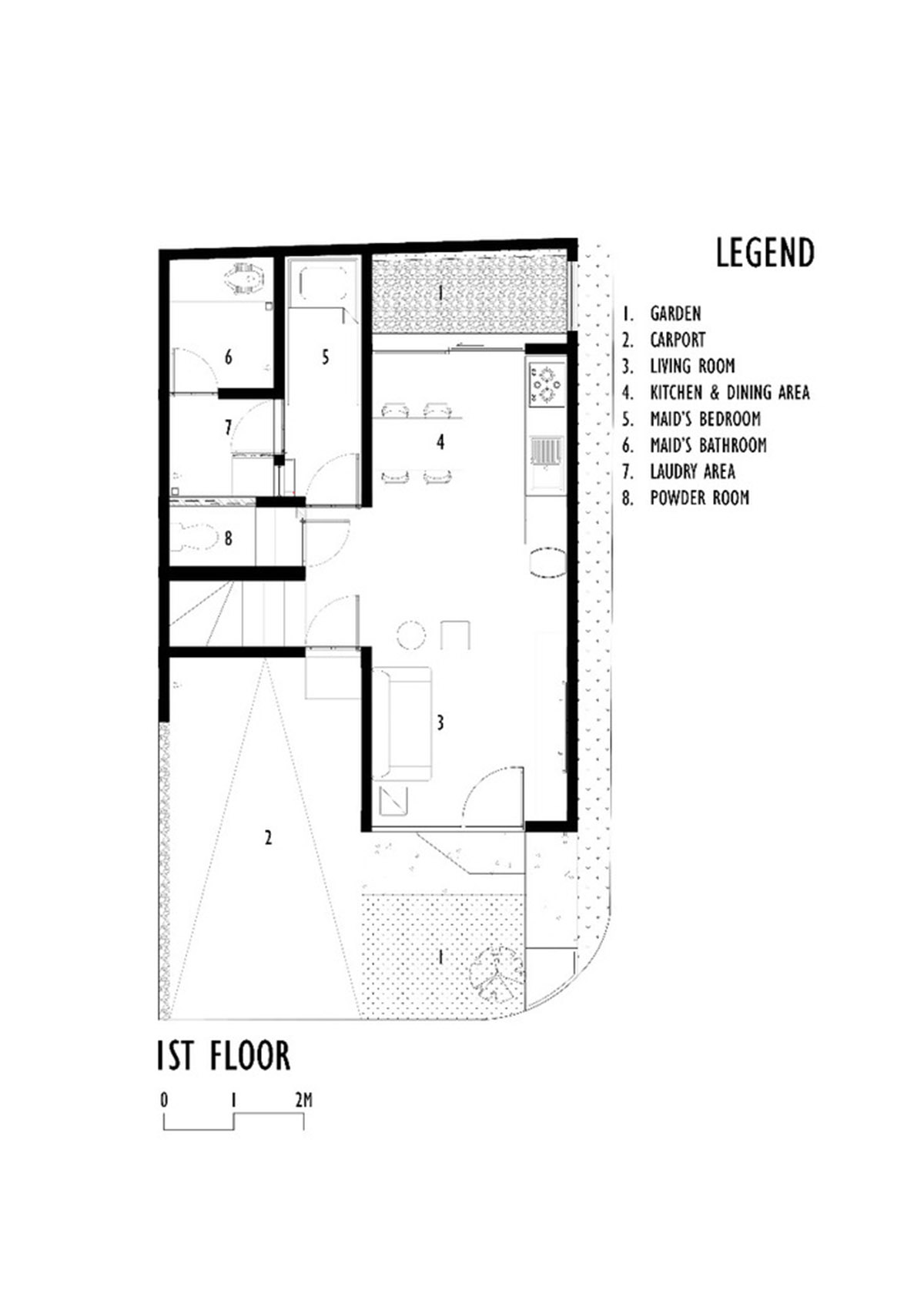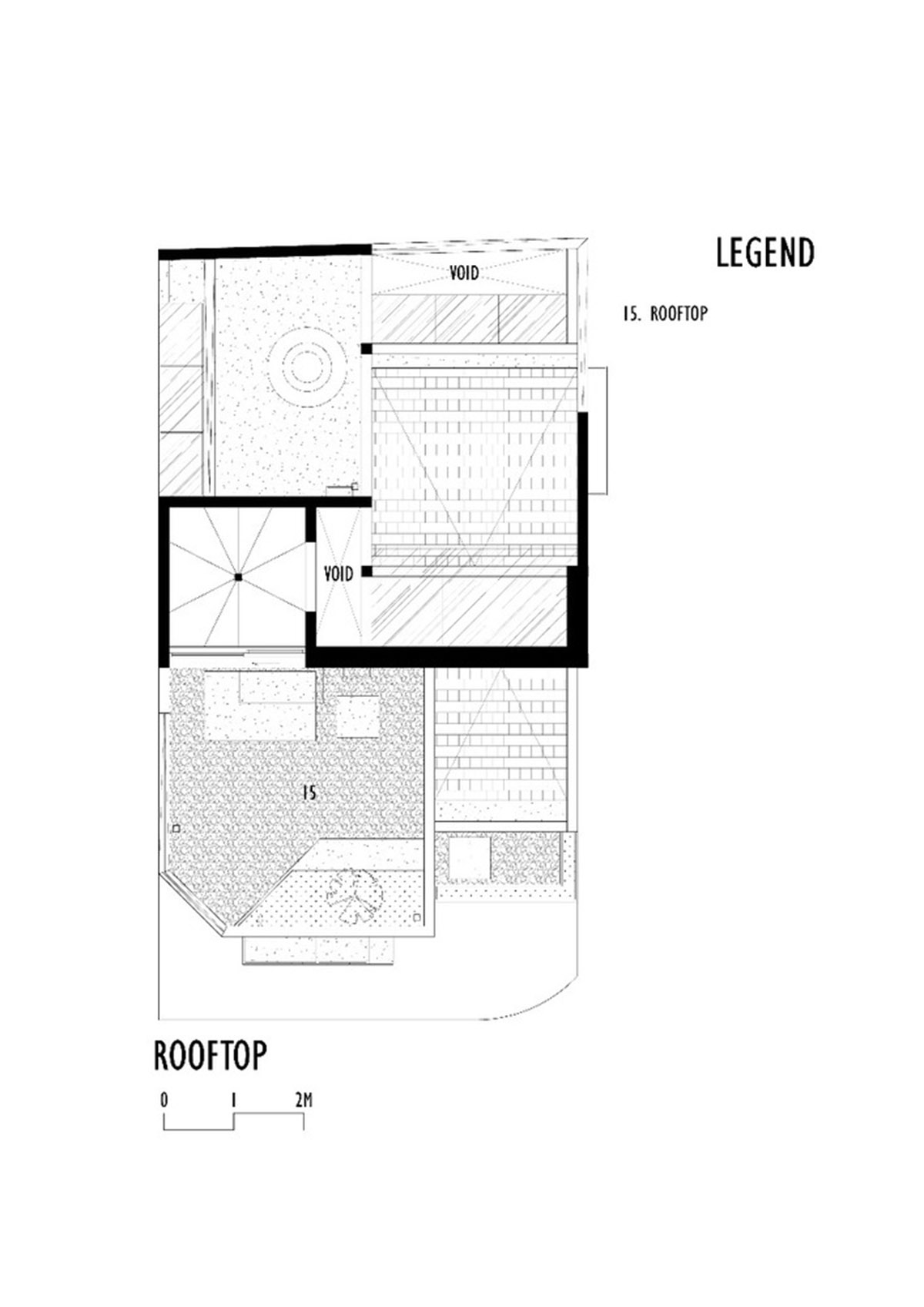 All images courtesy of Delution
> via Delution