Building Pictures' video shows a training day at Atlantic Pavilion by Valdemar Coutinho Architects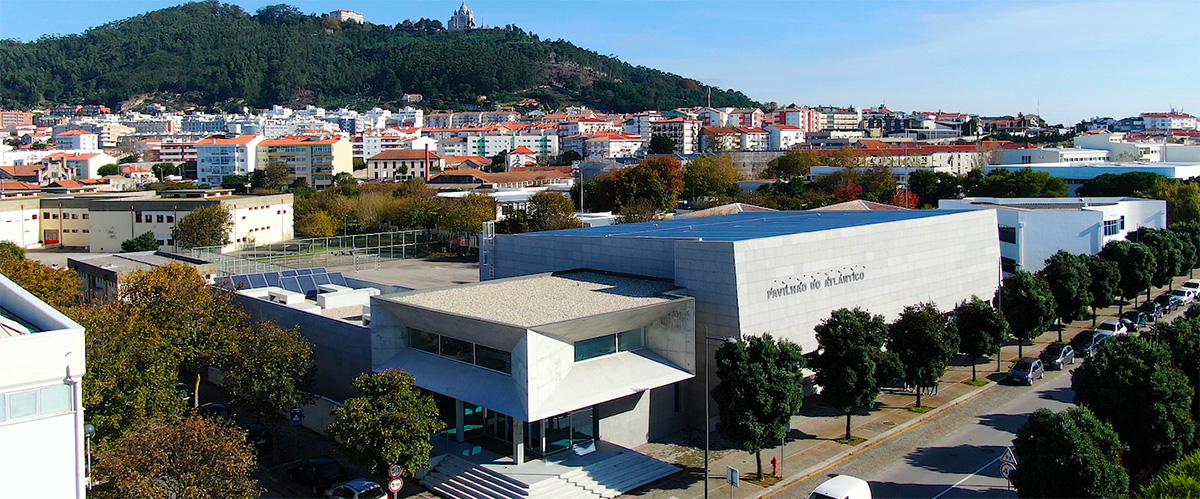 Building Pictures has released a new video about Atlantic Pavilion in Viana do Castelo, Portugal, showing a day of training in the building designed by architect Valdemar Coutinho of Valdemar Coutinho Architects.
The 2-minute film begins with aerial images of the urban context of the project and with the arrival of the first students, the film approaches the building.
It enters the building, walks through the corridors and arrives at the changing rooms, and the students are only heard by their voices and the sounds of preparation for training.
Warm-up begins and athletes enter the field. As the pace of the music intensifies, so does training and the pace of the film's plans. Throughout the film there are two different perspectives: one of those who are playing on the field - the athletes, and those who are watching, on the stands.
The film ends when the multipurpose dividing curtain closes, as if it were the end of a play.
Completed in 2018, the building is situated next to "Avenida do Atlântico" in Viana do Castelo. An avenue facing the sea, in which a series of buildings are constructed, which, on a first impression, the urban front, in which the building is inserted, transmits a rather insipid image due to the nature of the programs and options taken in its projects.
A characteristic which has become an asset in the conceptualization of the project of the Atlantic Pavilion.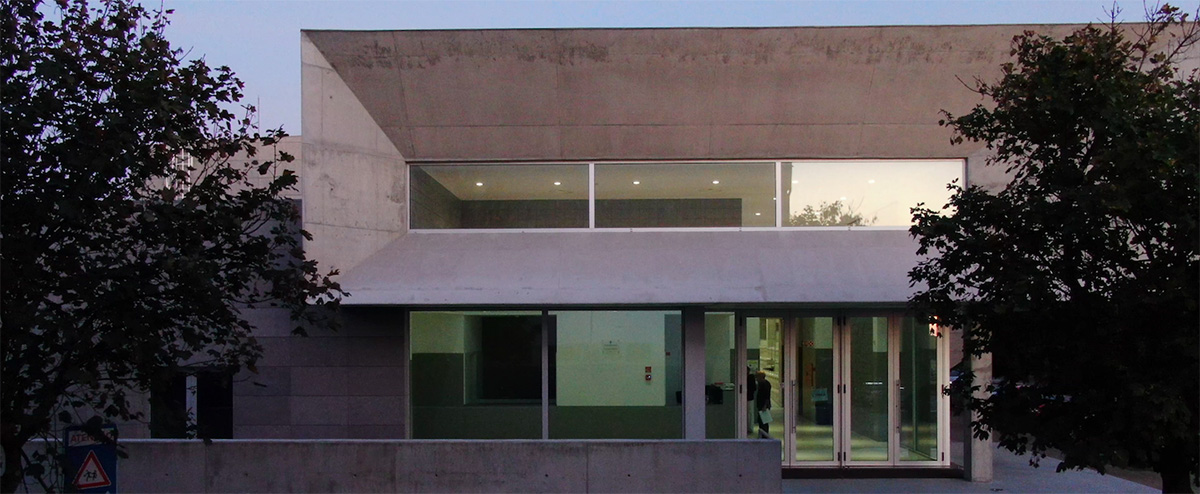 Besides the necessity of the City Council of Viana do Castelo having a sports pavilion, it gives support to the EB 2,3 Pedro Barbosa School and for complementarity use by the community to develop various modalities, it is mainly adjacent in the county's objectives, to expand the population's possibility of practising sports activities in covered facilities.
Due to the necessity of a strong financial control and endow the thought of building infrastructures for a future easy access maintenance, the global cost of the work was restricted in a pre-established value by the City Council of Viana do Castelo. Demands which became a true challenge in the way of thinking to respond to what was requested. Hence, the use of the brutalist image in the project without being taken to extremes, perceptible in the change rooms and sports field.
It was with this intention that Valdemar Coutinho Architects devised a Pavilion, reflecting the various program and budget demands with an appealing dynamic and humanized image, minimizing the common impact in these types of buildings.
Video credits
Direction & Production: Sara Nunes, Building Pictures
Camera: Sara Nunes
Post-production: Sara Nunes; Juarez Braga
Sound Design: Ana Pedro
Graphics: Juarez Braga
Music: Imagination in Action, Olive Musique
Extra: Marco Tomé Coelho
Location: Viana do Castelo, Portugal
All images courtesy of Building Pictures
> via Building Pictures