CITIC Tower By Kohn Pederson Fox Is Beijing's Tallest Building
The CITIC Tower, also called as the "China Zun", is Beijing's tallest building now, designed by Kohn Pederson Fox (KPF). Inspired the Zun (Ritual Bronze) from Ancient China, the tower slims upwards from its broad base and re-broadens as it nears the tower top.
The CITIC Tower sets well into its techie surroundings, with a grid-display of metallic ribs and glazed curtains, while it's height commands the skyline. The tower contains the headquarters for CITIC Group and CITIC Bank, as well as tenant occupied office spaces and a multipurpose business center.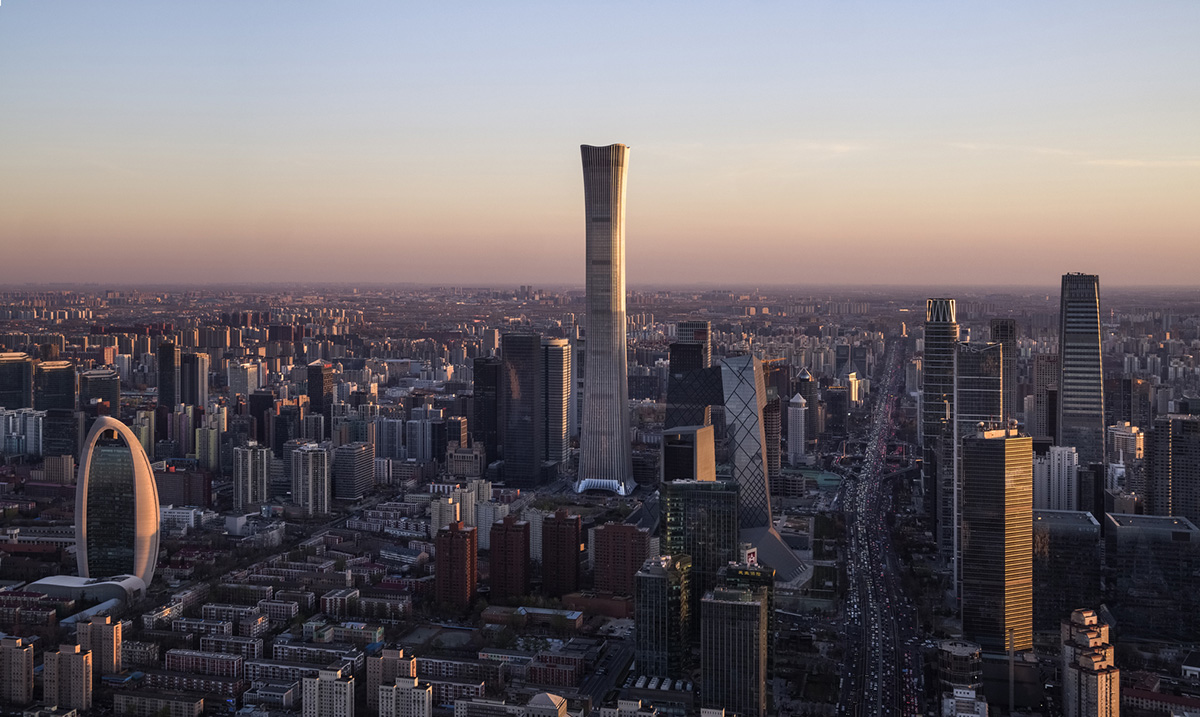 The entrance lobbies and the interiors host the public with a dramatic scale, to which the metallic ribbings contribute and emphasize the structural nature of the tower too.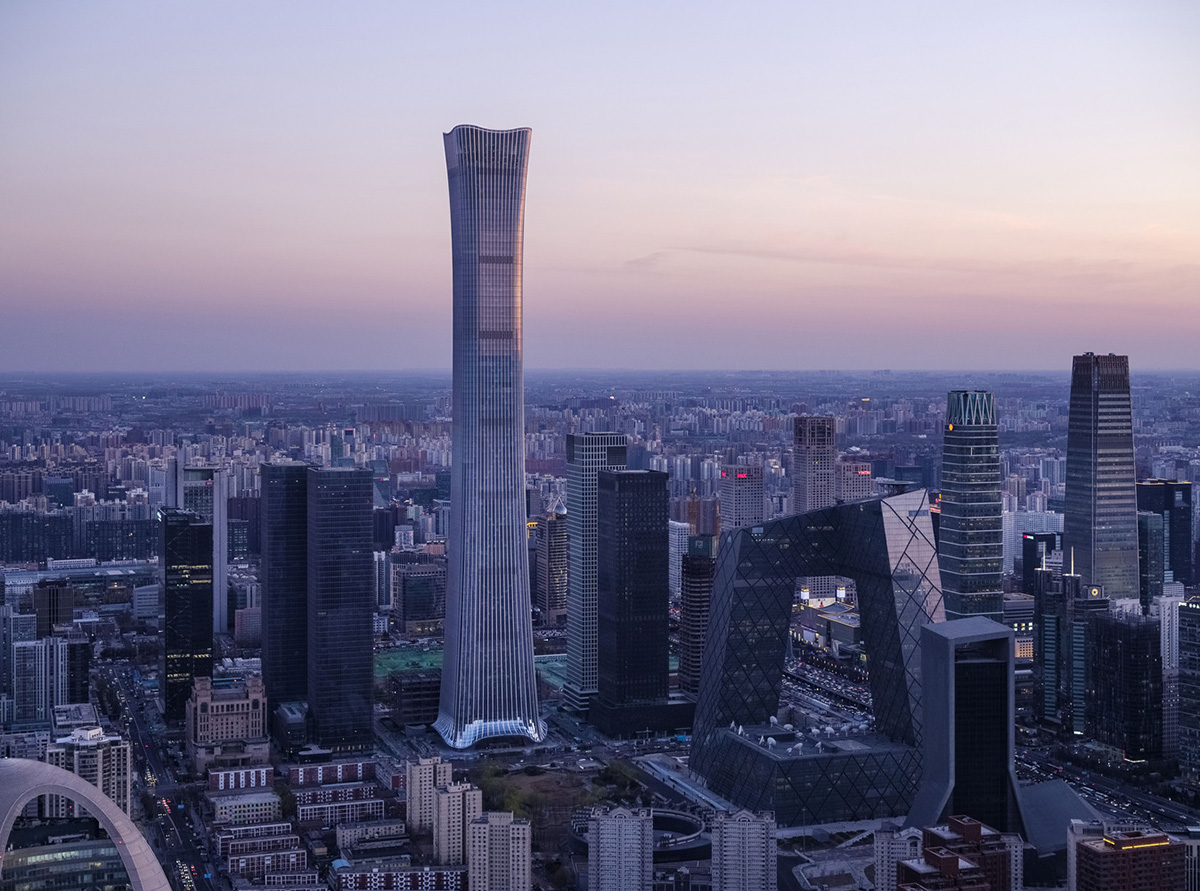 "The design of the 528-meter tall office tower draws inspiration from the form of a traditional Chinese ritualistic artifact, the "zun." The design abstracts and refines this form, balancing composition and articulation with structural requirements and leasing depth needs", says KPF.
"Transforming articulation design is applied throughout the tower from exterior envelop to the lobby and observation deck interiors. In plan, the building is square with rounded corners. Its width transforms vertically from its 78-meter-wide base to its 54-meter-wide "waist" to its 69-meter-wide top", says KPF.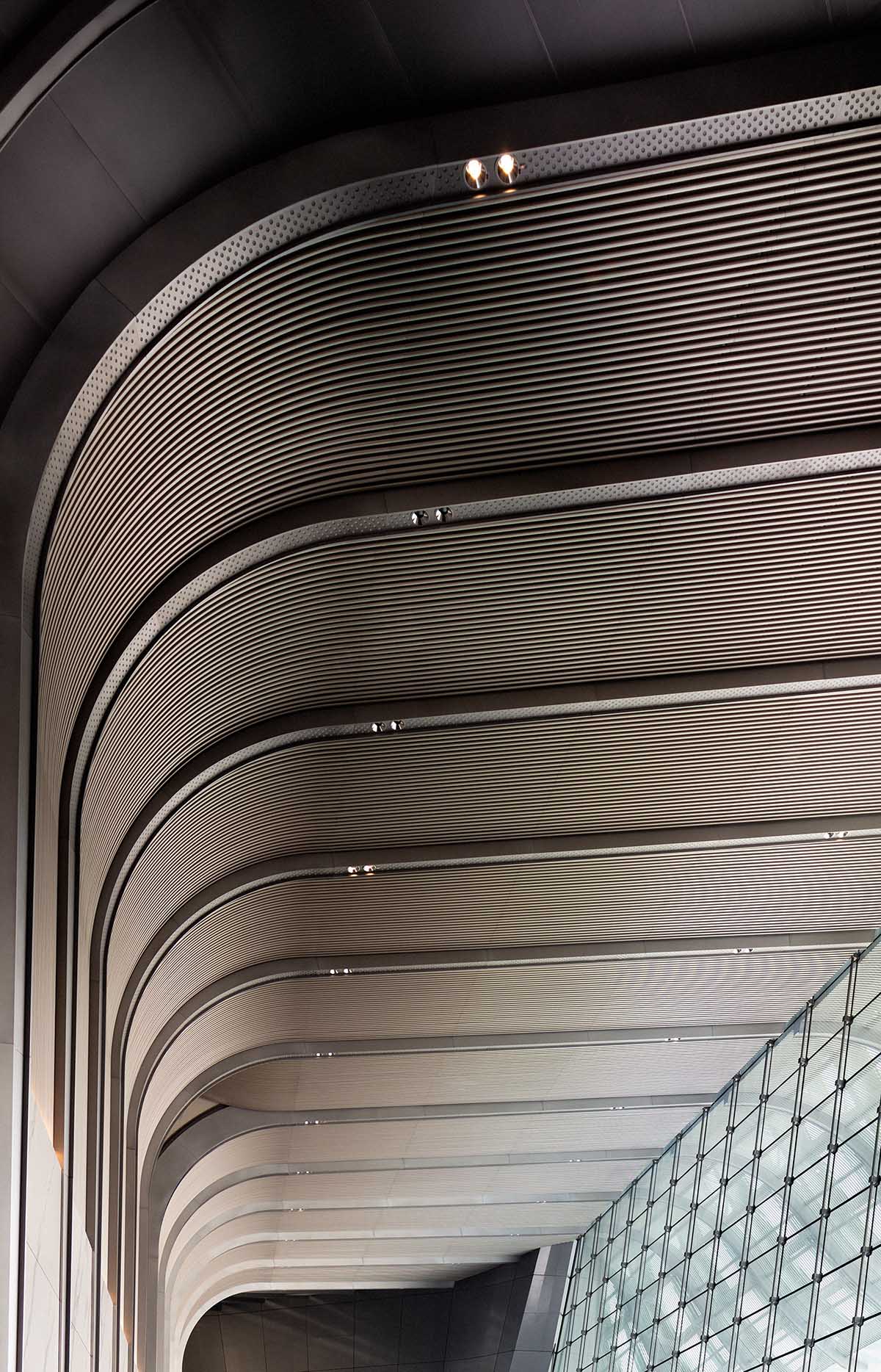 All images © HG Esch
> via KPF